As it had now been 3 weeks since I moved from Okinawa to Aso, Kumamoto, I decided it was about time to start tackling the mountains.
I chose to start with the shortest of the hikes available, Mount Kishimadake. Taking an average of 35 minutes to the summit and 25 minutes back, I thought this would be a perfect introduction point to my new hiking journey.
I had also heard the views were very good of both the Kusasenri grassland and the Mount Nakadake crater.
Finally having a clear morning after a few days of rain and cloud, I set off from Michi no Eki Aso by car to the Aso Volcano Museum parking area, which is the starting location for both Mount Kishimadake and Mount Eboshidake trails.
The journey by car took around 20 minutes but there are also buses available from Aso station that takes around 26 minutes. At the parking area there are toilets and drinks available before you set off on your hike.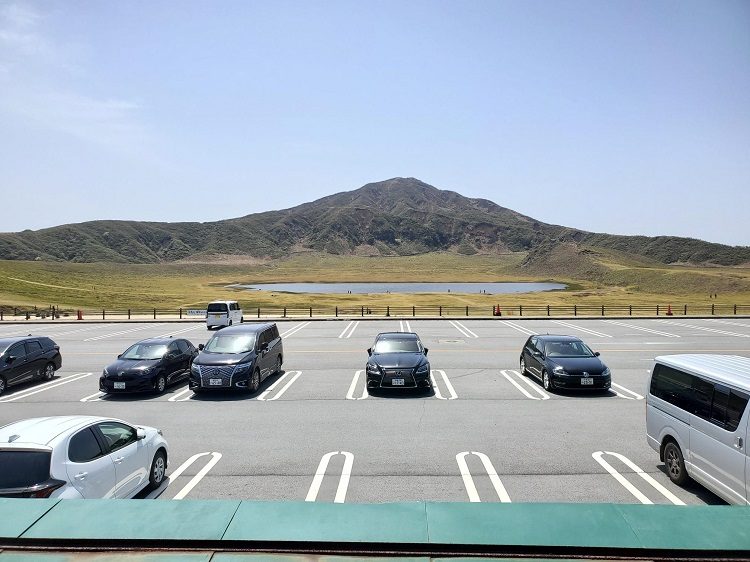 The trail starts at the far end of the parking lot and can be easily identified by a narrow passable gate.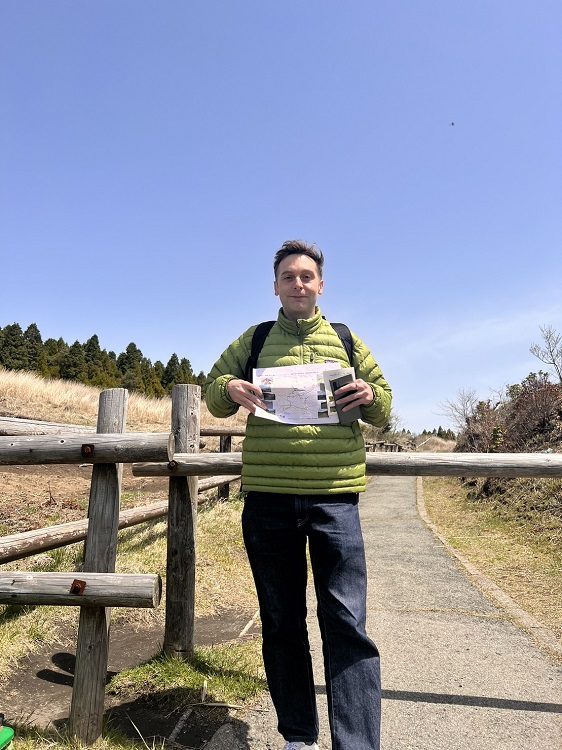 I had the map with me that I received from Michi no Eki Aso's tourist information center, which has photos to identify each of the trail waypoints.
The hike started off easy and pleasant with the entire trail being a paved narrow road. After a left turn at the sign post, I could finally see what lay ahead of me.
In all honesty, seeing the mountain I was about to climb was a little daunting from the bottom but also very exciting.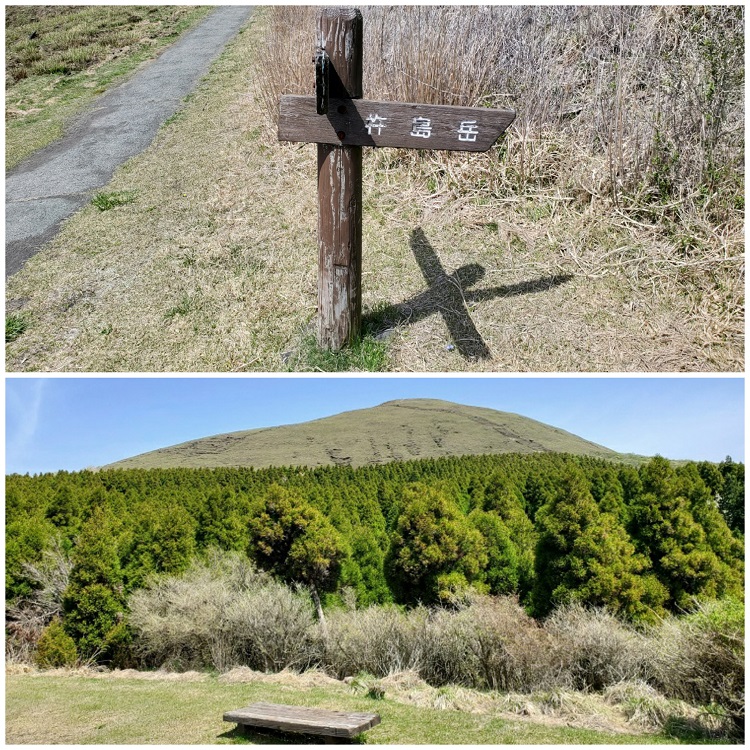 After turning left at the sign post, the path started to get steeper and steeper, and I could start to feel the work out on my legs already beginning.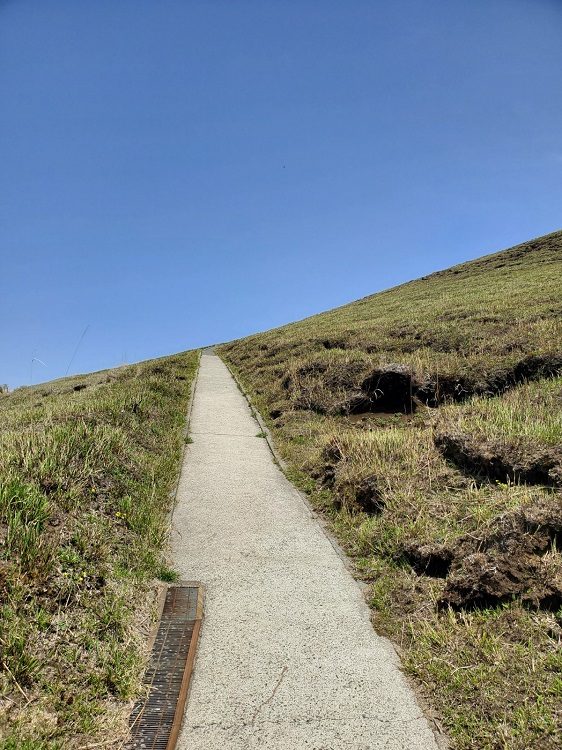 After walking for about 12 minutes, I came across the final left turn, again there was a signpost but only in Japanese.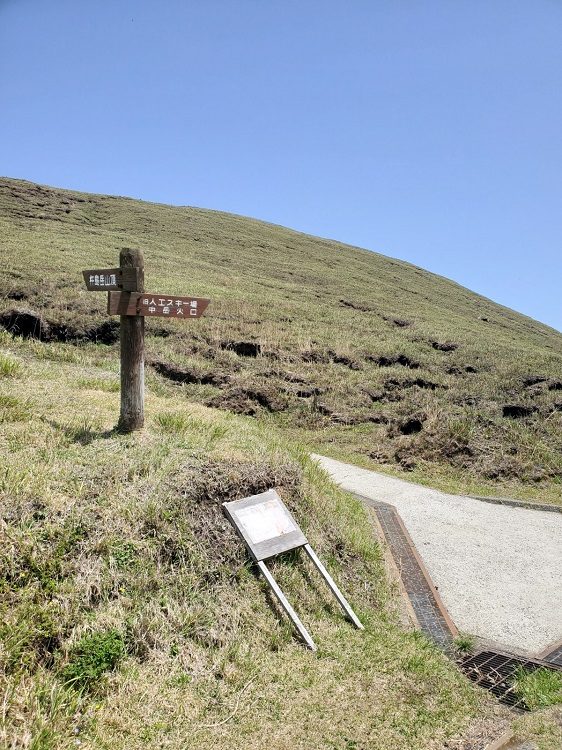 At this point I could start to see the parking area I had left as well as a stunning view of the Kusasenri grassland.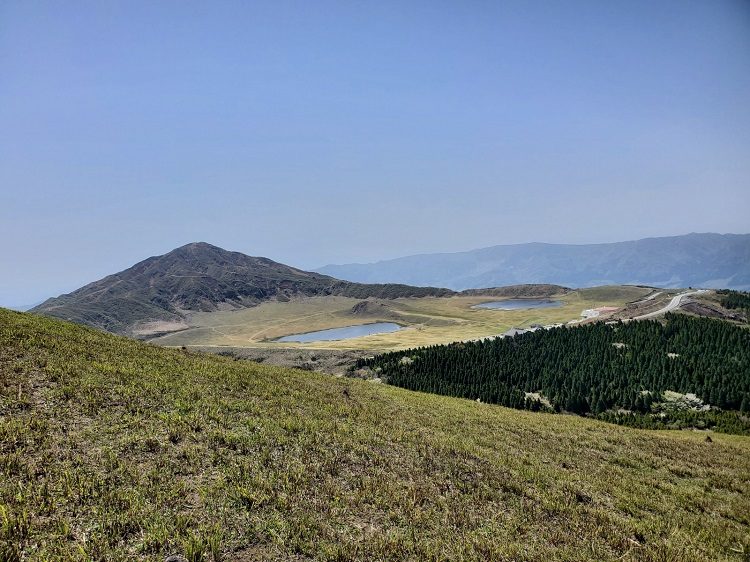 The path eventually turned into stone steps that seemed to go on forever into the distance, things started to get a little tougher at this stage and as it was my first time hiking in a while, I decided to stop for a short rest.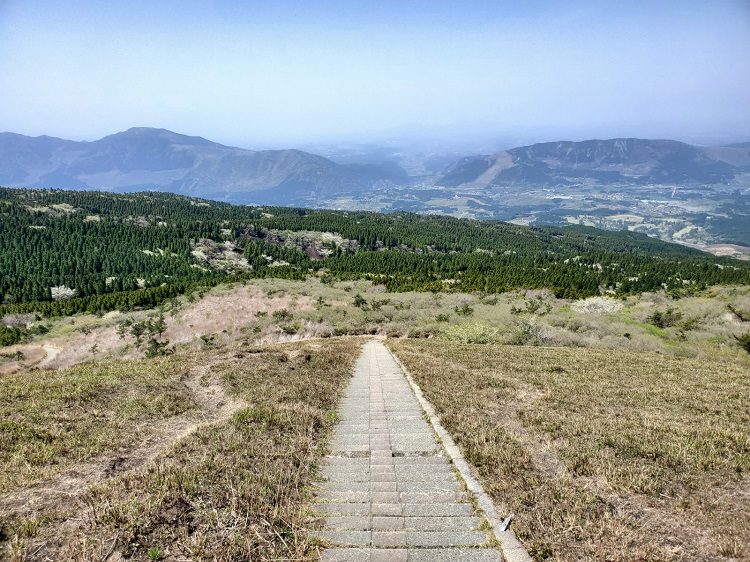 After what seemed like hours but in reality was only about 15 minutes, I finally arrived at the summit. The wind was incredibly strong to the point that it was almost knocking me over but I managed to fight through it and snap a victory picture.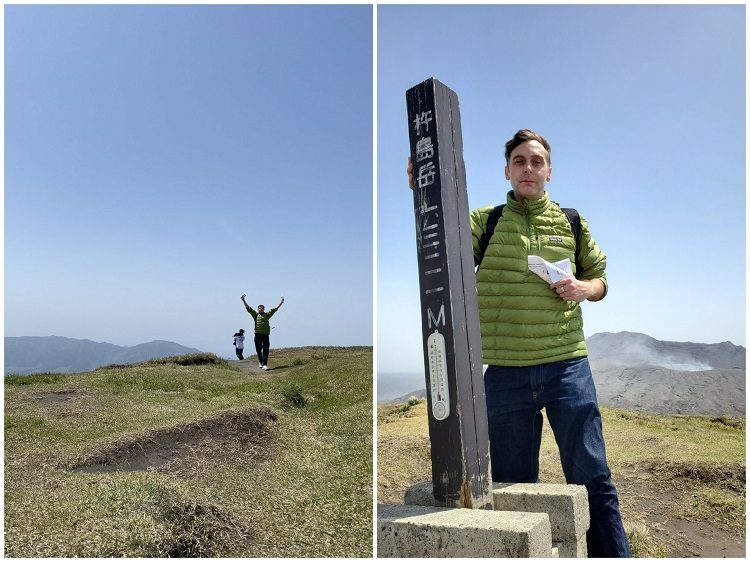 Again I took a short rest to enjoy the beautiful view of Mount Nakadake's active crater and noticed two people trying to have a picnic in the extremely strong wind.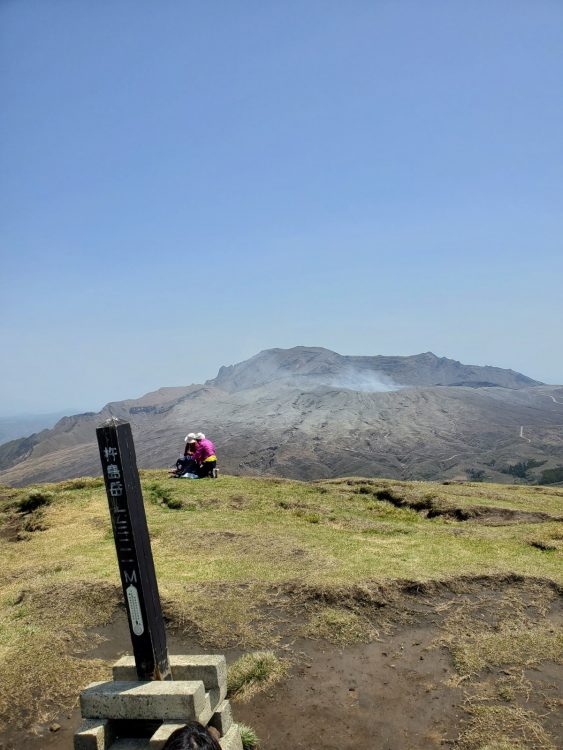 Barely being able to tolerate the wind that seemed to be getting stronger, I set off on the return journey back to the bottom.
Whilst being very straining on the knees, it was definitely quicker and easier going back down. I was able to make a few stops to take pictures of two of types of mountain flowers.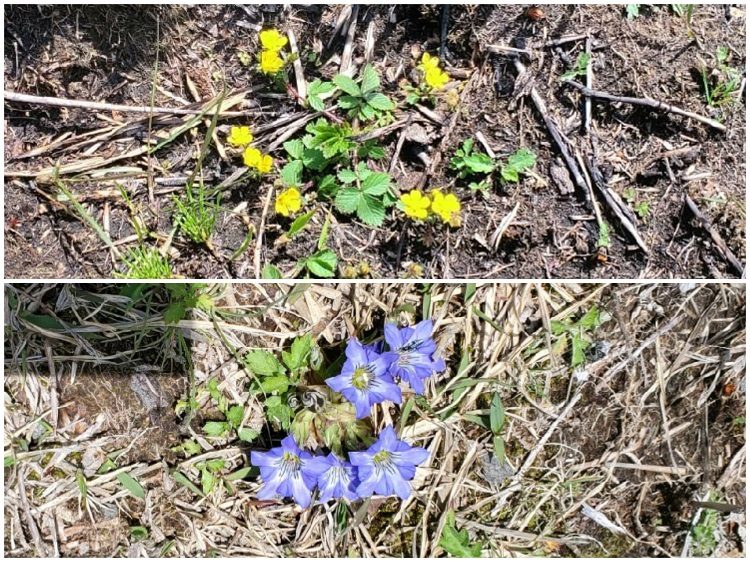 The entire descent took approx. 25 minutes and before long I was back at the parking area. Although my legs were feeling stiff and tired, it was not actually as bad as I had believed. I would definitely recommend it to all age groups and skill levels.
Having now conquered Mount Kishimadake, I already started making plans to attempt Mount Eboshidake as Stage 2 in the very near future.
I will be sure to update with photos and my experiences of Mount Eboshidake when the time comes.
Thank you all for reading and I hope you get the chance to tackle the mountains here in Aso too.
For maps and advice please feel free to stop by the tourist center in Michi no Eki Aso.
Oliver