Welcome back to Michi no Eki Aso….
It's me Min Min again. Today,  I'm gonna take you to a beautiful and peaceful waterfall. When it comes to nature, we can't leave the waterfalls, right? So, let's get started.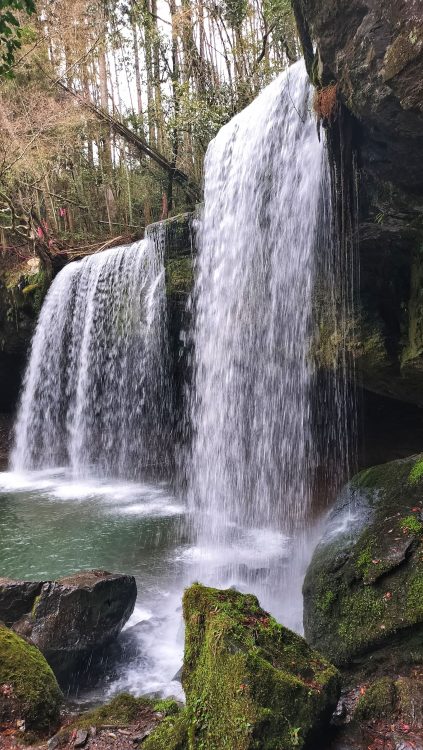 Today, I'm gonna introduce one of the best tourist spots in Oguni town. It is called Nabegataki, taki means waterfall in japanese. It takes about 45 mins by car from our Michi No Eki Aso。You can also access it from Kurokawa Hot spring. It will take about 25 mins to get there. For the record, there is no bus or train to get there. And you also have to walk a bit till the waterfall.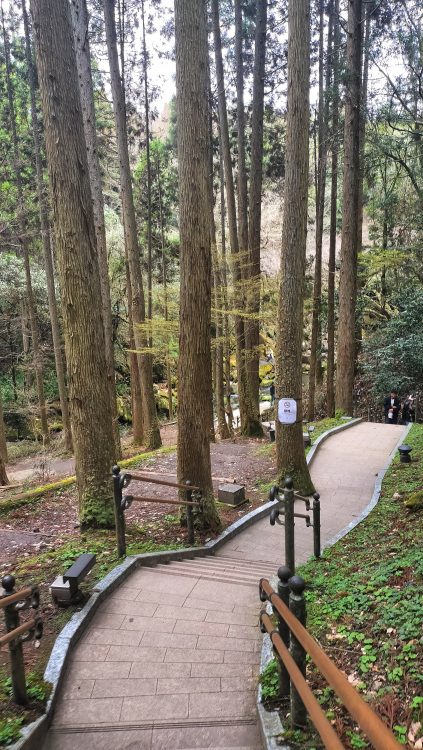 When you park your car at the parking lot, you have to go down these stairs and it may take 3 to 5 mins, I guess. When you get there, you will see the waterfall hiding in the cypress woods. Take a look at …..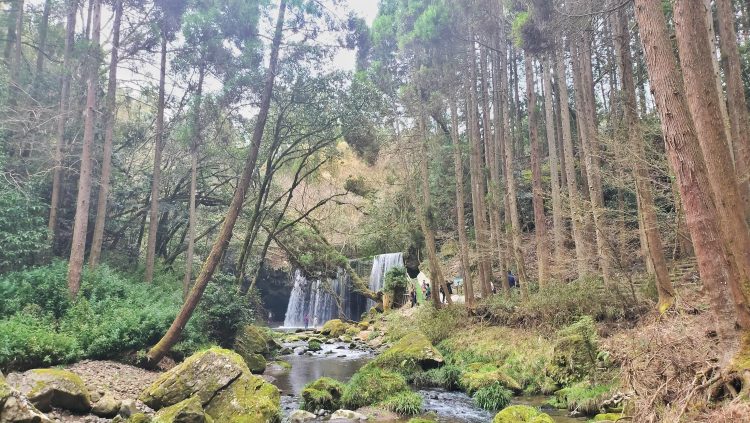 When you get closer to the waterfall, you can feel the sound of falling water and also the cooling breezes which come through. Enjoy the waterfall with about 20m width and 10m high.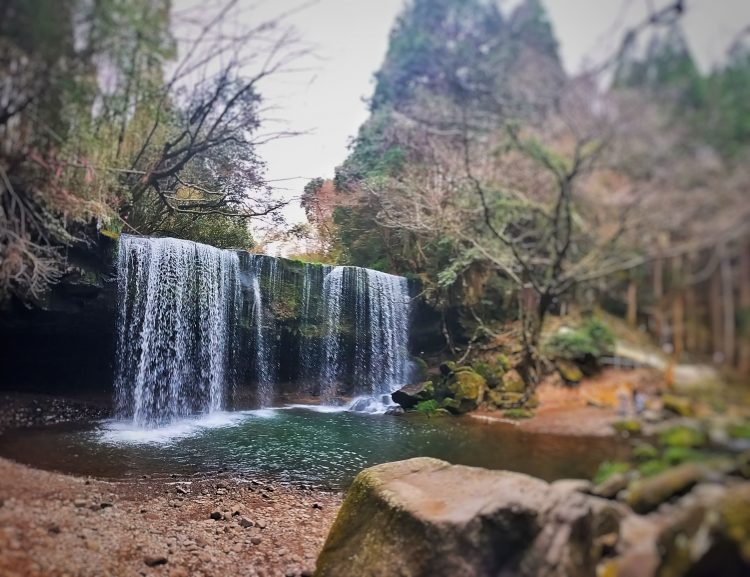 Said to be created by the huge eruption 90000 years ago. What a huge history!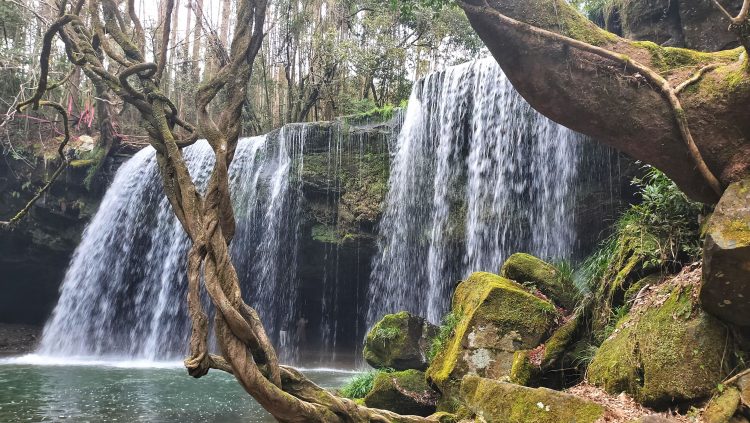 If you want to take a picture of you with Nabegataki waterfall as a background, this point will be the best. You can sit on this branch of tree.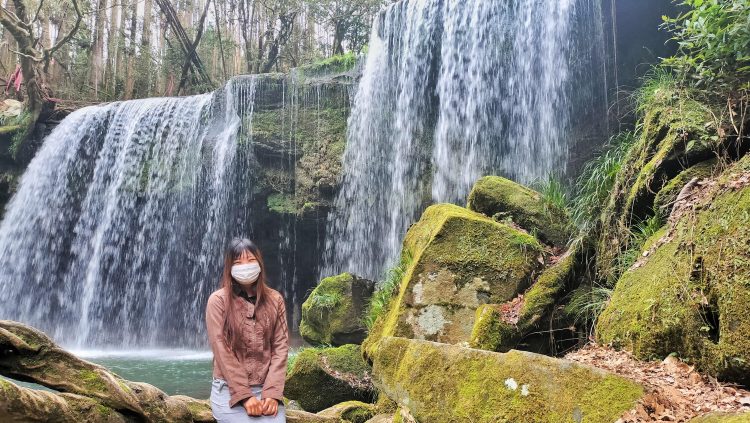 This is how I took my picture. Whenever I see this picture, I think I can hear the sound of falling water back. That's excatly what a picture does, bring back our best memories.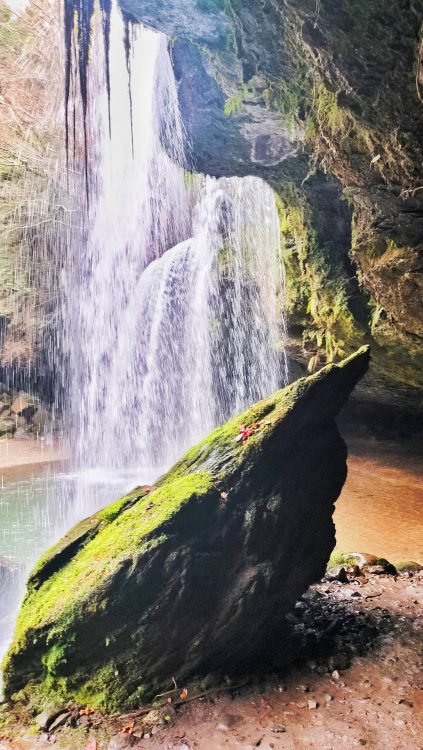 Alright, let's move on to the inside of waterfall. Be carfull not to slip!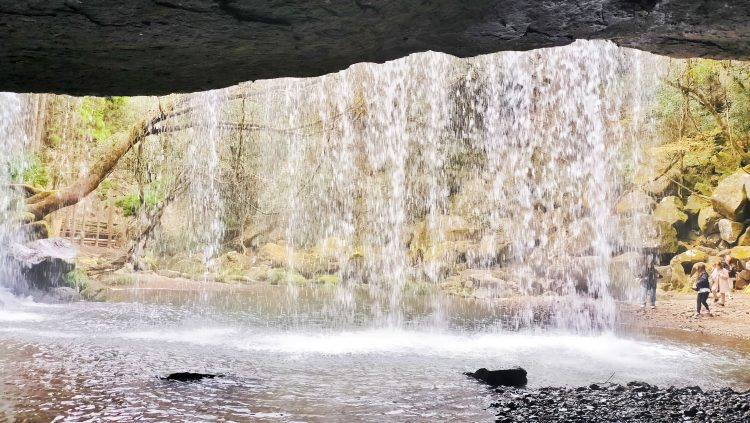 When you are inside, you can see the falling water in another point of view. Enjoy yourself.And I had heard that there will be illumination art on May. I wish I could go there and share my experience with you. 
Let's call it a day……
Whenever you are in Aso, don't forget to stop by our Michi no Eki Aso. 
Have a nice day……
Min Min