Hello everyone!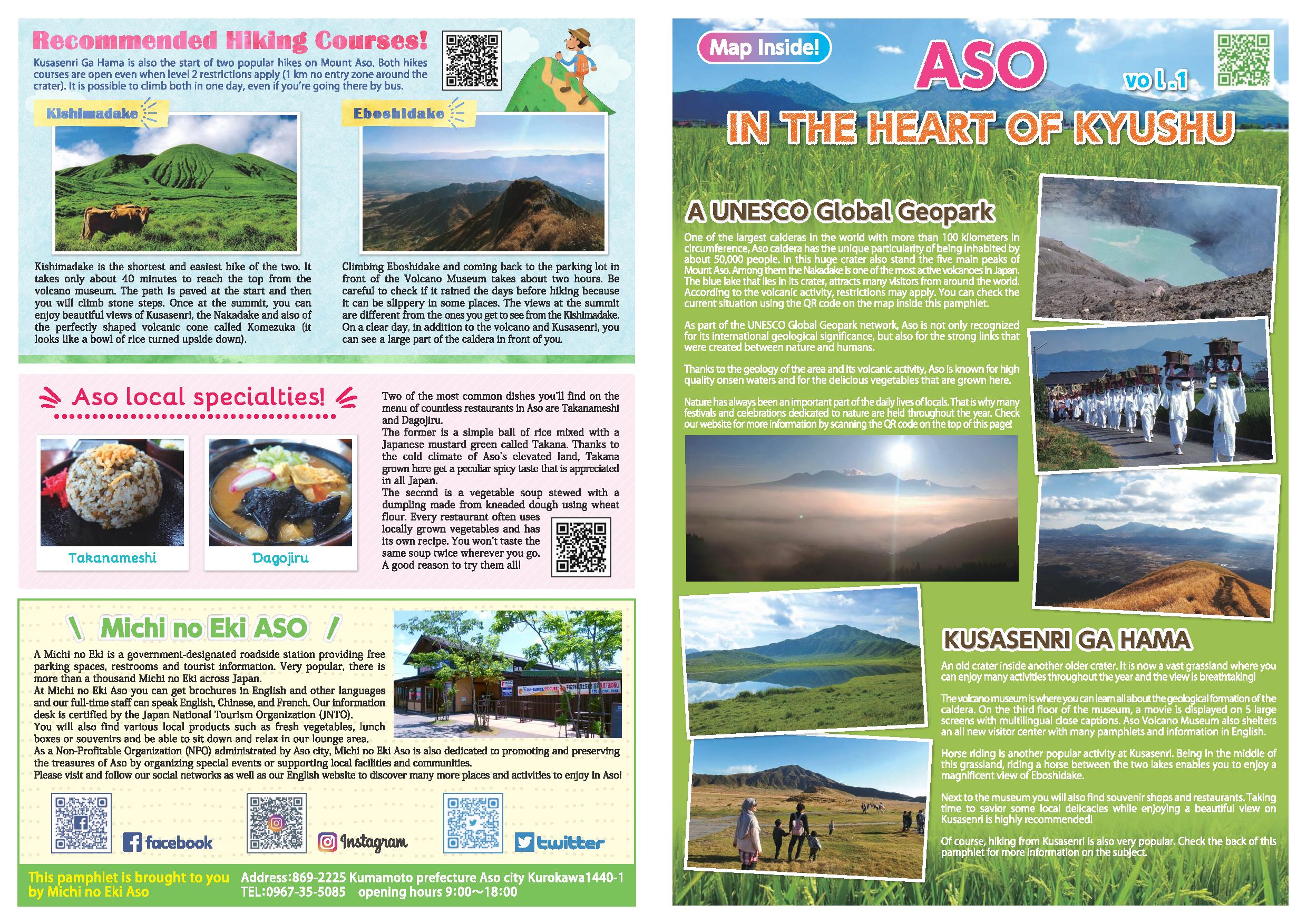 Today I have a good news to share with you all. Our new tourist pamphlet is now available in our facility and we plan to make it available in many other places all around Aso and beyond when foreign tourists will be able to come back safely to Japan. It is called Aso: In the heart of Kyushu and we hope it will help you during your stay in the area.
As you can see, it contains several articles about tourist spots, hiking and local food specialties. It also contains a map of the area that I hope will be easy to use for drivers as well as for tourists on foot. You will also find many QR codes on this pamphlet to get even more information online.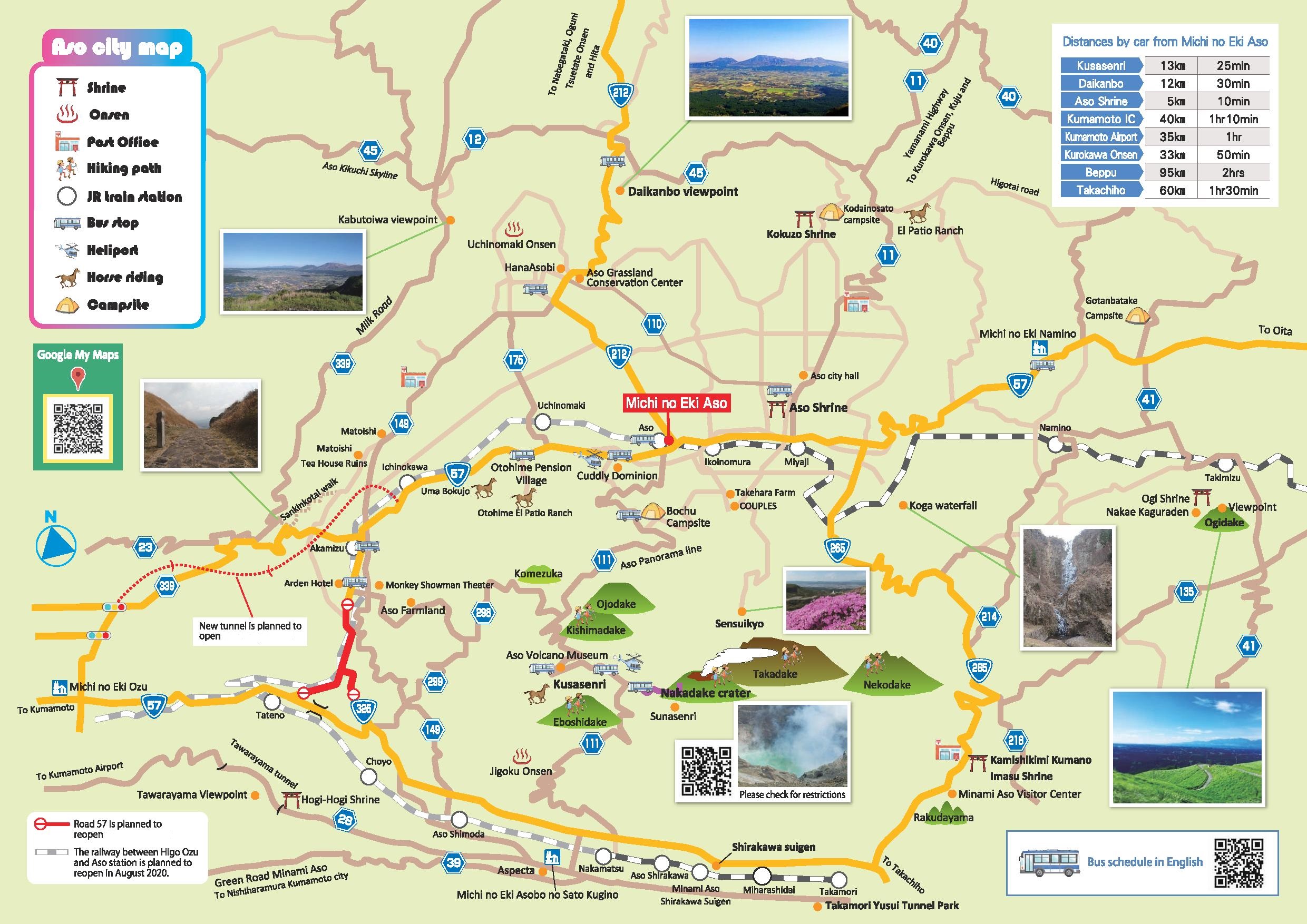 We didn't expect the pandemic to happen when we started making this pamphlet but there is no reason not to make it available to all of you. Even if you don't plan to visit Aso in the next few months, it may help you plan a future trip. 
See you soon in Aso!
Franck.