One piece is one of the most popular manga in Japan for more than ten years now. Oda Eiichiro, the series author, was born in Kumamoto and that is why he was one of the first big names to support the prefecture after it was heavily hit by a major earthquake in 2016. In order to bring back tourists and to support the recovery, he agreed for the installation of 9 statues representing 9 popular characters from his popular franchise.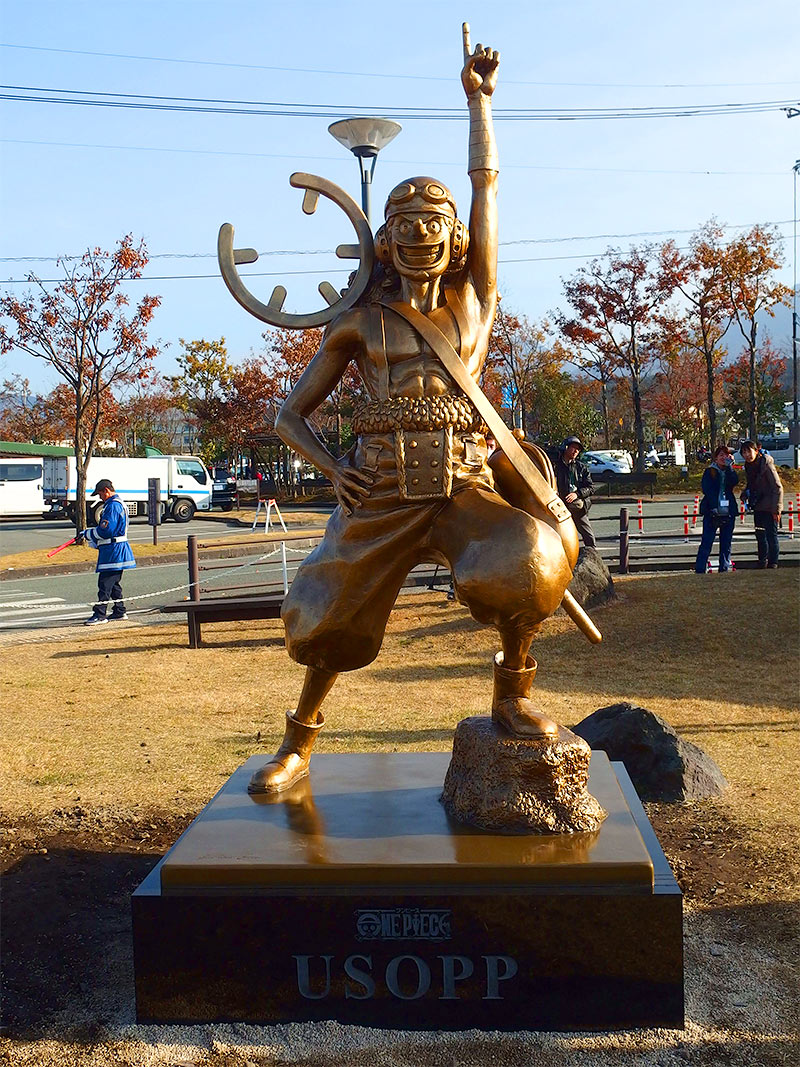 Last year, we were lucky enough to welcome the statue of Usopp just in front of Aso station. The inaugural ceremony attracted a lot of fans including many cosplayers waiting to take some pictures with a bronze statue of one of their favorite character. For now, only three statues were inaugurated: Usopp in front of Aso station, Sanji in Mashiki and Luffy in Kumamoto city.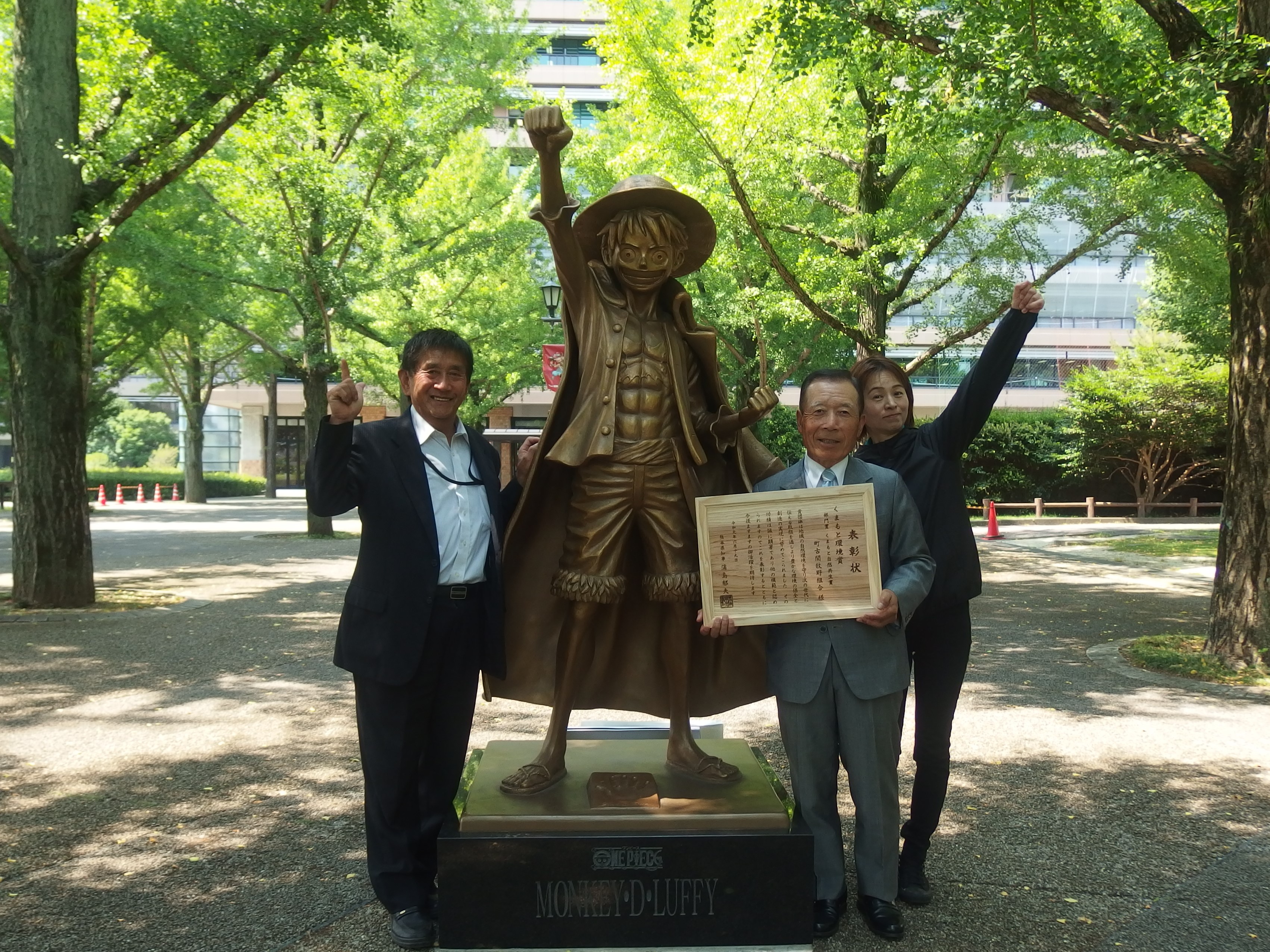 Three more statues will be revealed next month (November 2020)! A Chopper statue at Kumamoto city zoo on November 7th, a statue of Brook at Mifune city Dinosaurs museum on the next day and finally a statue of Francky at Takamori station on November 21st.
In addition to these statues you can also enjoy some cardboard panels in the following train stations: Kumamoto, Suizenji, Hikari no Mori, Higo Ozu, Tateno, Akamizu, Uchinomaki, Aso and Miyaji. All these stations are situated on the same line between Kumamoto and Miyaji (Aso city). Some of my colleagues who are also fans of One Piece took some pictures of these panels as you can see below. Unfortunately, I wasn't able to find any pictures of the statue of Sanji in Mashiki but I will post some on our Facebook page as soon as I can go there myself.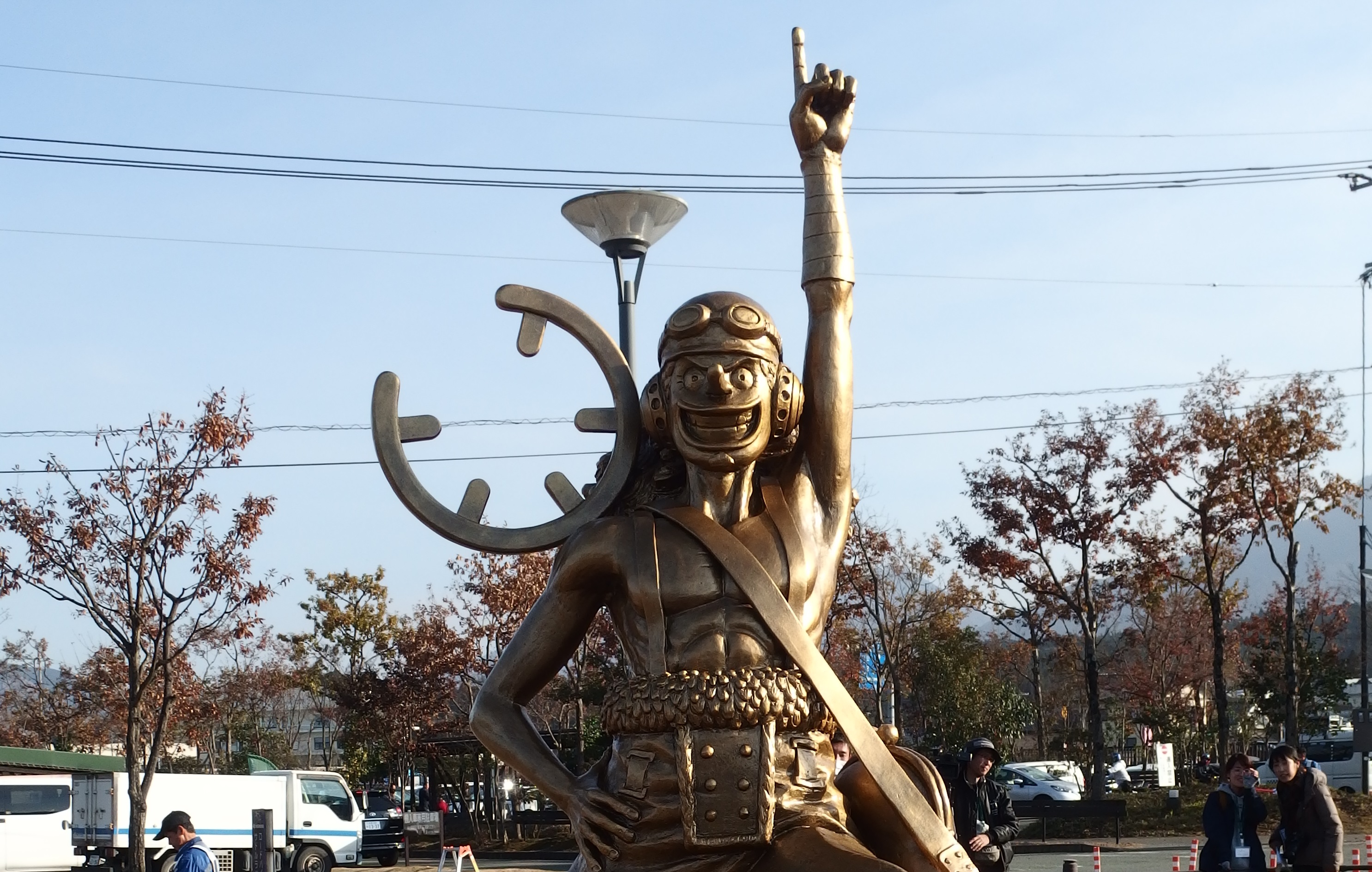 See you soon in Aso!
Franck.