Hello everybody, how are you?
Before the rainy season starts, I am enjoying being outside.
We had a nice hike at Tangoyama the other day.
Tangoyama is 653m high and the access from Uchinomaki onsen town is very easy.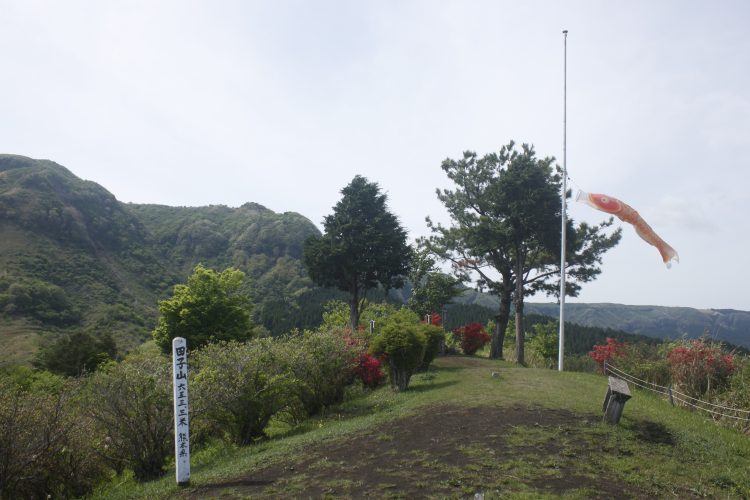 The elevation of Uchinomaki onsen town is about 450m, then you can get to see this view with only (?) 200m climbing.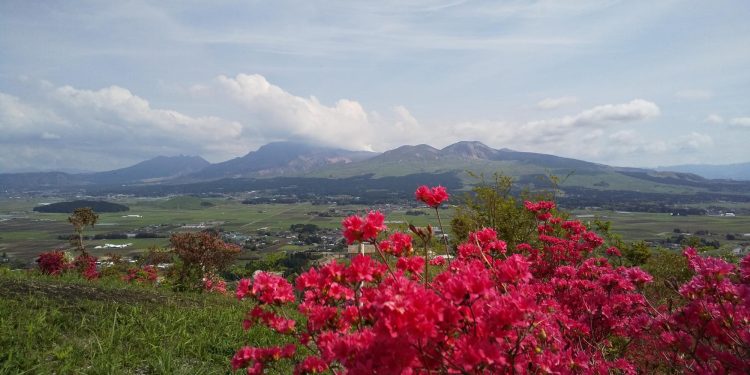 (This photo was taken in the end of Apr. The azalea was blooming nice!)
There are two trails to get to the top of Tangoyama.
One trail goes up at the east side of the hill, you can also drive but the road is pretty narrow and difficult to get by. I honestly don't want to drive this road again…
The other trail which is at the south side of the hill, which is only for walking.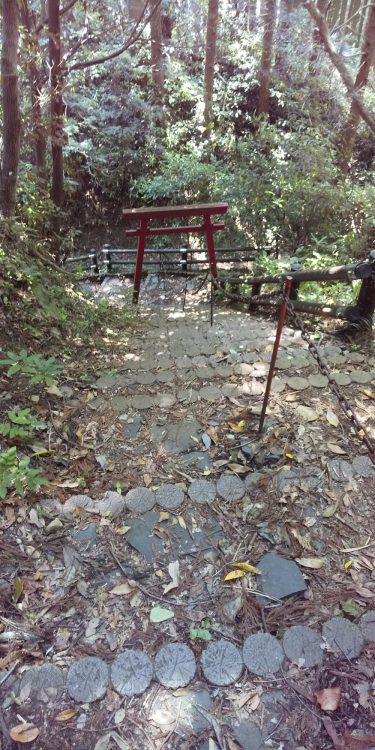 It is pretty steep but you can get the wonderful view right at the moment you reach to the top.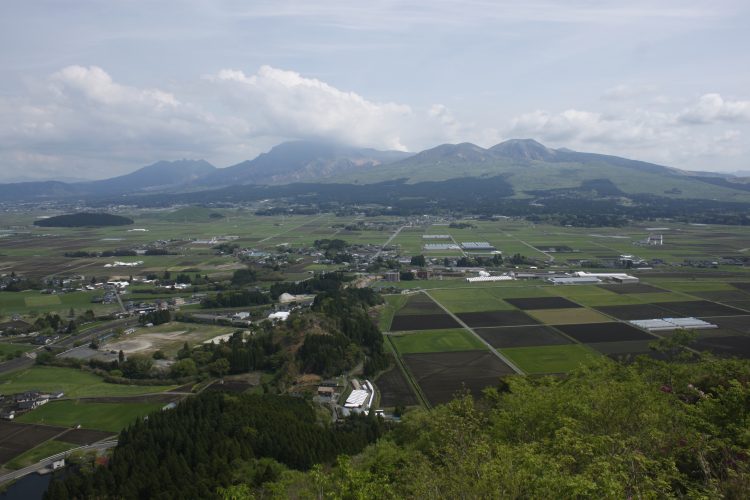 At both of the trails, you will walk in the shade of the trees, it would be a smart choice for the summer hiking.
We parked at Uchinomaki Sugawara shrine, and started hiking.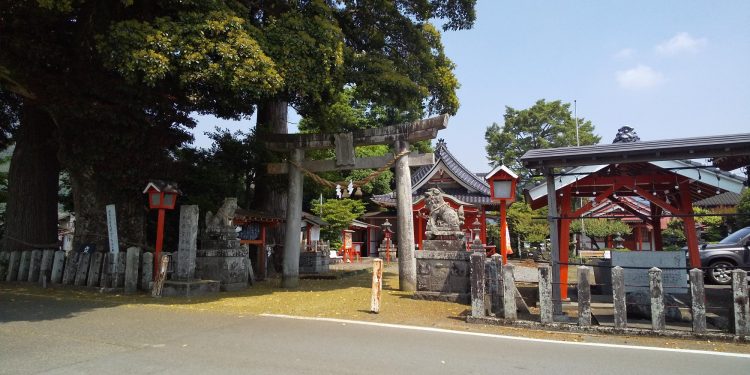 It was a nice and also warm day. We chose to go up from the east driving route.
This road is paved to the parking lot and easy to walk. It was constantly going up. We took a break sometimes and went up slowly.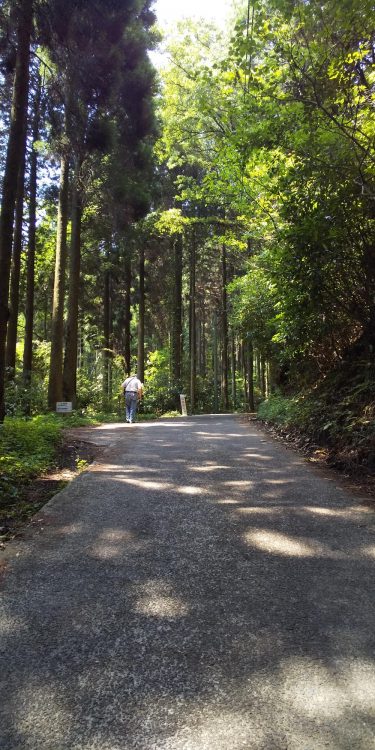 It took about 30 min to the parking lot.
If you would like to have a break here, there is a restroom, and also you can play with goats.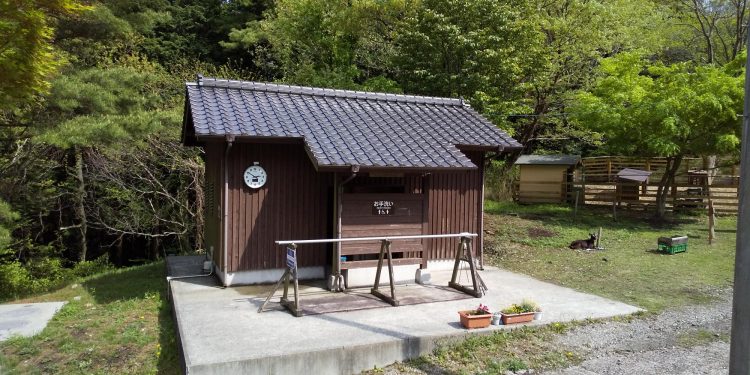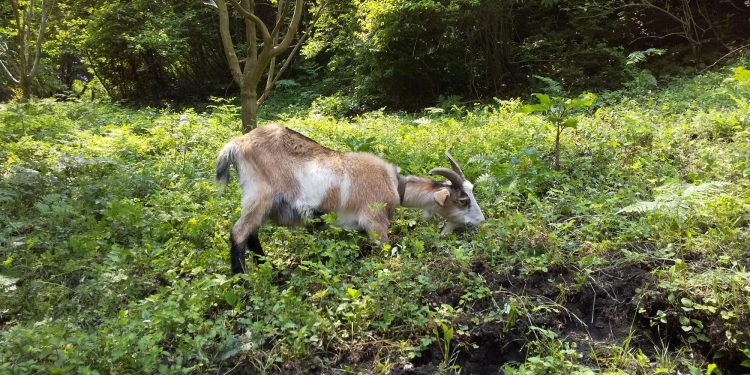 Some carrots are sold in cups, so you can feed them.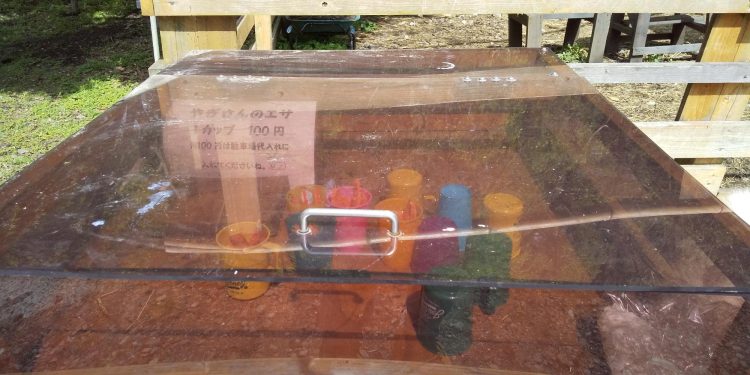 There is no vending machine nor drinkable water ( for people…) at Tangoyama, so please make sure to bring enough water with you.
Okay then, in 10 more min you can get to the top of Tangoyama. Let's have a walk a little more.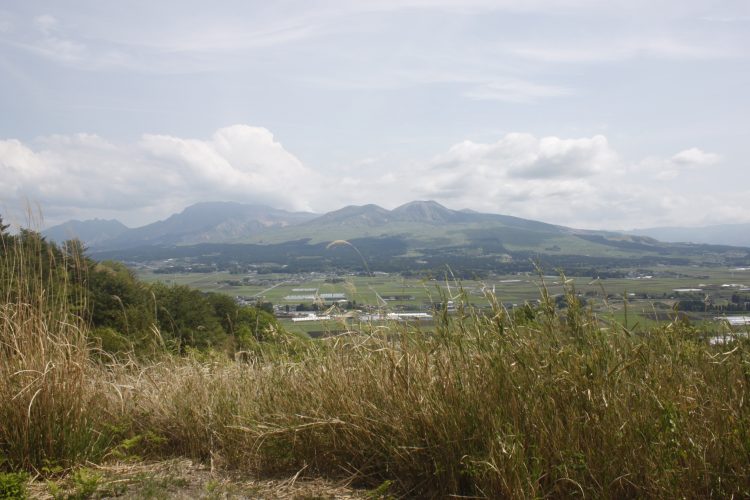 Now you can see a nice view of Mt. Aso and caldera in between the trees!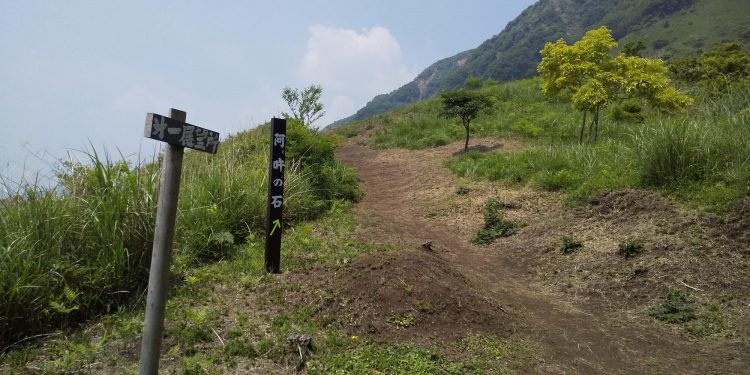 If you have a time, please stop by at this rock "A-Un no Ishi".
It was hazy on that day, but the view is nice from here. You can sit on this bench and relax for a moment.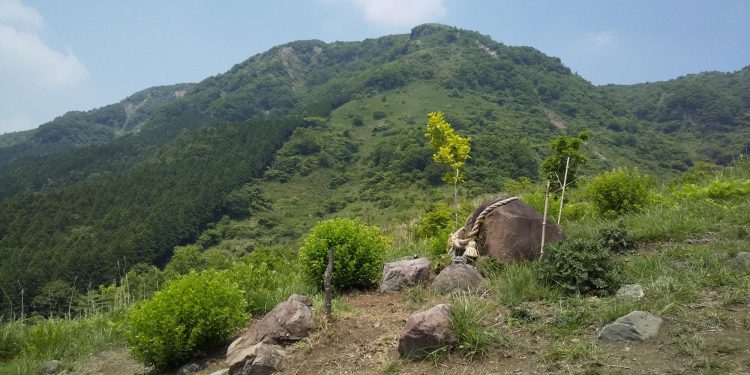 They don't do the controlled burning in this area anymore, but  decades ago, they had cows at this hill also. A local said this rock was used to hold the cow before.
If you speak with people at Uchinomaki onsen town, you will see how they love this little mountain. Some of them have a hike to this mountain quite often, the primary school kids have a field day here as well.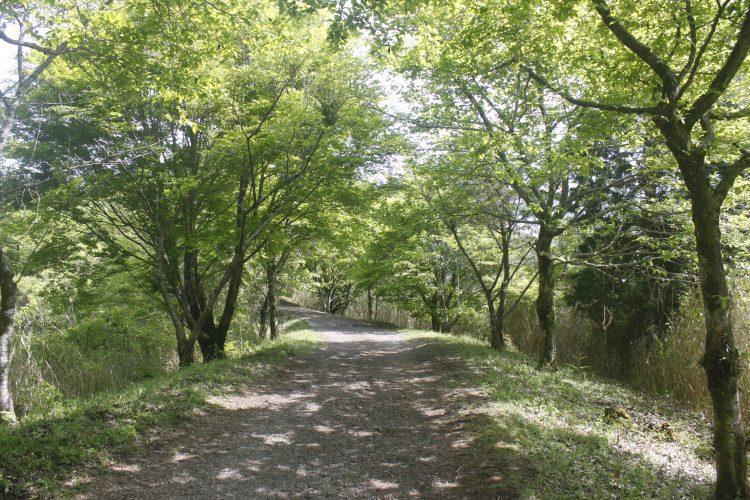 From "A-Un no Ishi "rock, you can enjoy going through the tunnel of Japanese maple trees. It must be beautiful in fall. It is a nice shade in summer.
Well, I knew we stopped a lot, but we were not in hurry, so we took another break at this neat deck area.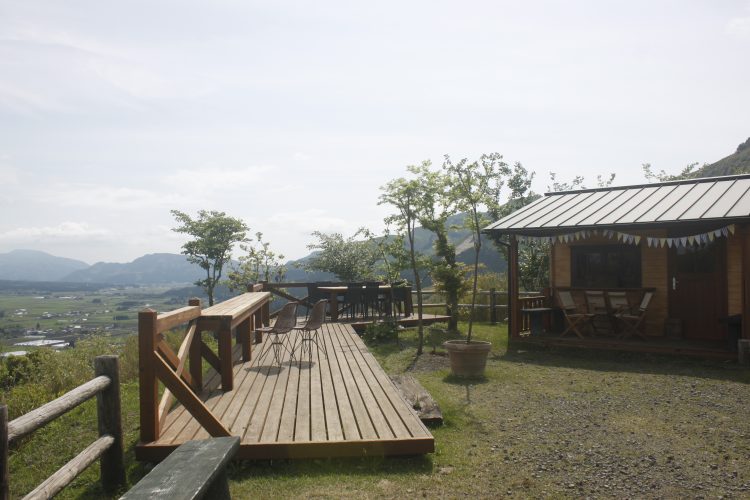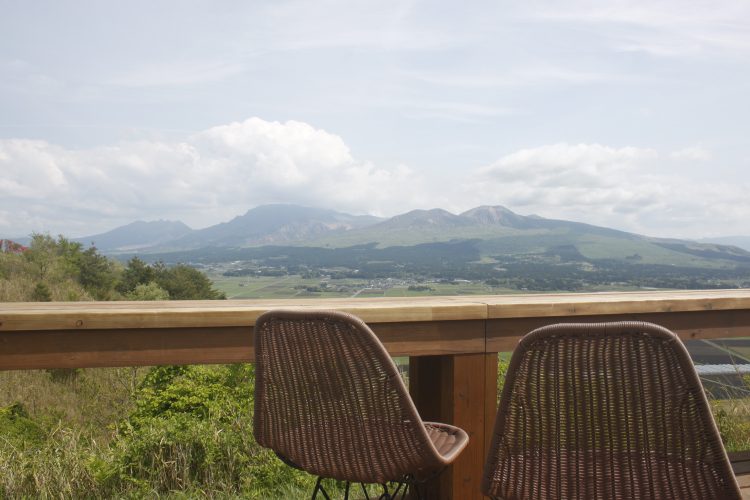 The breeze was nice. 
We waited for a while until we saw nobody on the top of the hill.
Then okay, let's go. A little more climbing!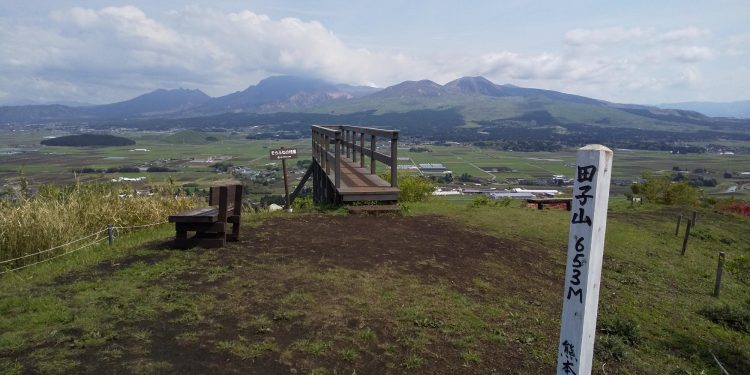 Finally we reached to the top of Tangoyama.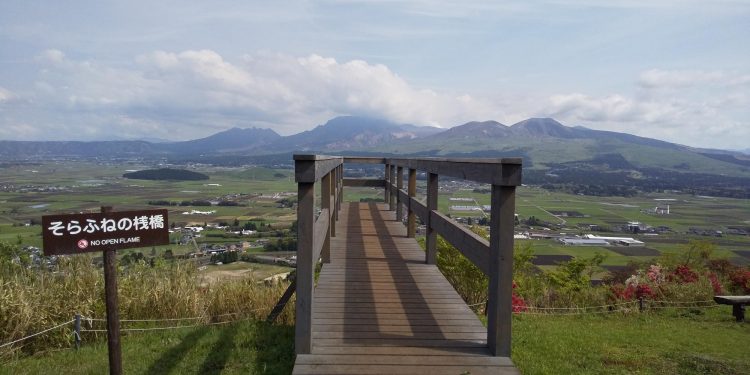 There is a deck sticking out from the top of the hill.
If you don't have a height phobia, you can walk to the end of this deck. I promise you will enjoy a wonderful view in 360 degrees!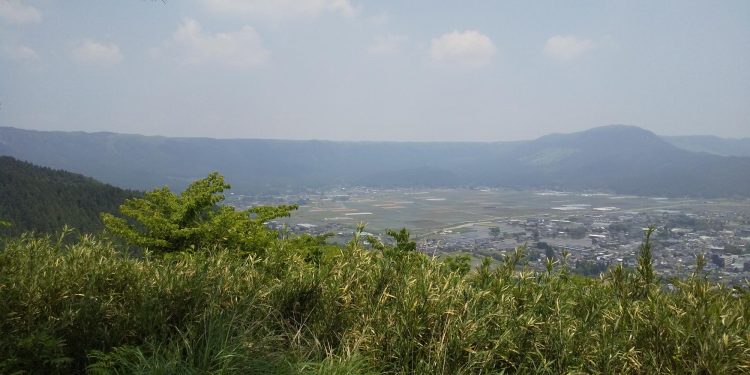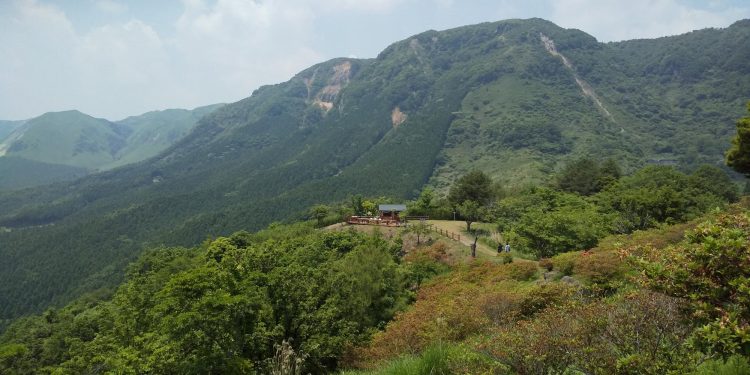 After taking a big breath and enjoyed fresh air and breeze, we took a way to go down.
You will find these long steps at the end of hill…..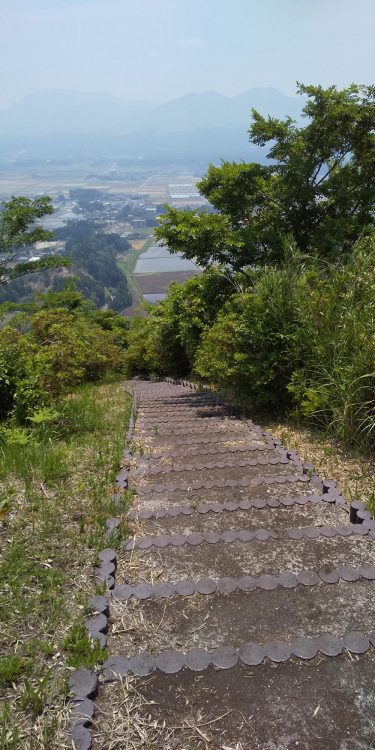 If you come up from this way, these steps will kill you…. But the view you can get when you look back after reaching to the top will be absolutely stunning!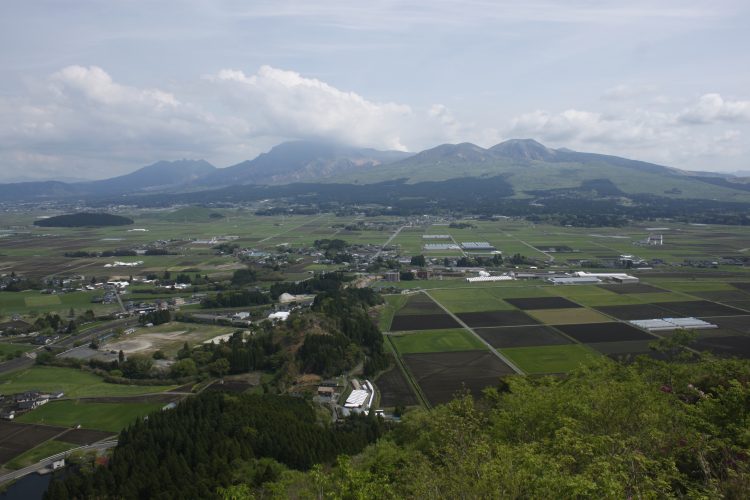 Going down this steep trail might be not so easy for the people who has problem on their knees. My husband had a cane, it seemed to help him a lot.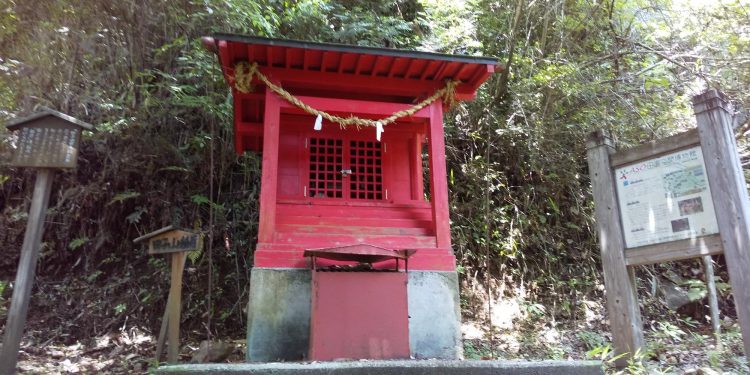 On this trail, you can see a cozy shrine.
Tangoyama had been respected by local people at Uchinomaki onsen town for so long time.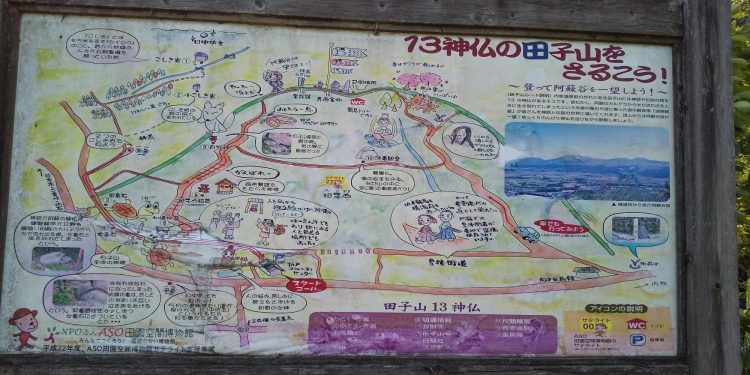 There are 13 buddha or shrines or some kind or sacred monuments all over the mountain.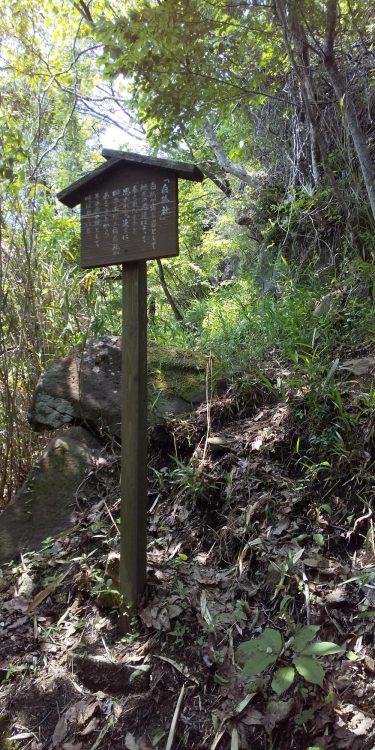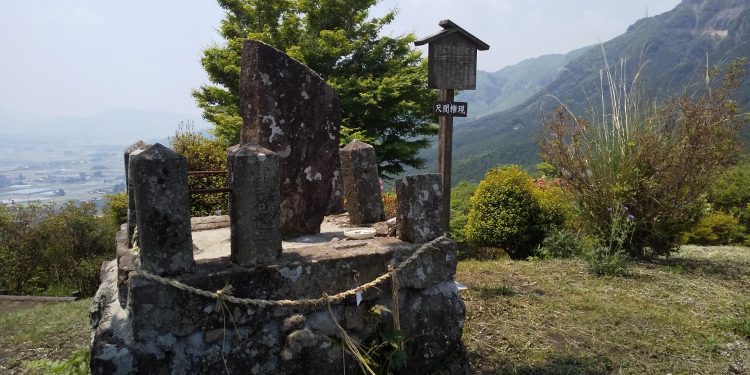 Some of them are very difficult to reach, but focusing on those sacred spots during a hike would be interesting, too.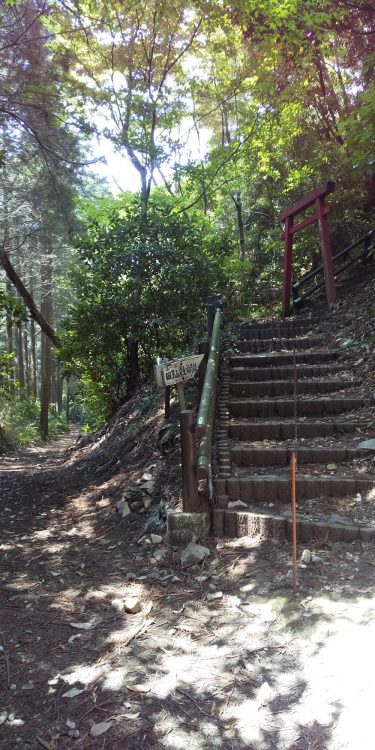 It was nice to walk under the trees. We reached at the bottom and sun was strong.
On the way to go back to the shrine we parked our car, there was a free foot bath owned by Aso no Yu, Ryokan.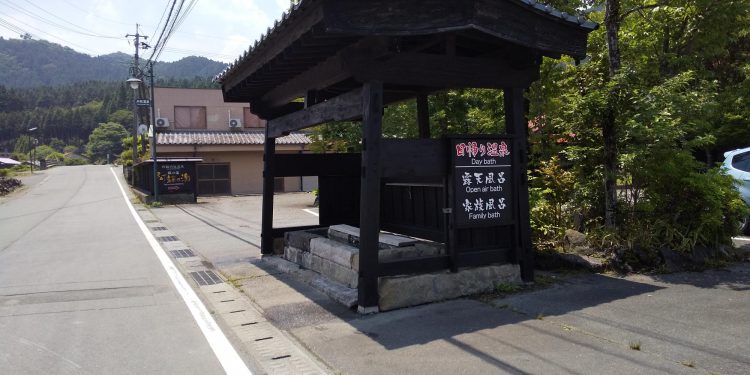 The natural hot spring water keeps running, so it is very clean.
If you would like to enjoy this foot bath, don't forget to bring some kind of towel.
It feels good after hiking.
We went slowly, and stopped a lot and it took about 2 hours to go around.
Depending on the weather condition though, you will have more chance to see the sea of clouds in summer.
If you stay at Uchinomaki onsen and see the fog in morning, don't hesitate to have a hike to the top of Tangoyama.
There are many nice Ryokan at Uchinomaki if you would like to enjoy Japanese style hotel.
When you need any tips about the hike in Tangoyama, please feel free to drop by a tourist information at Michi no Eki Aso.
See you soon in Aso!
Kana