The continuation of Michi No Eki's Taiwan interns, Ellen and Sawa's bus trip around Aso.
Next in Uchinomaki we visited the shop, KHO.
The shop is filled with their handcrafted items, including accessories, scented candles, dried flowers, etc. Since everything is made by themselves, each piece is delicate and unique, but it also means the prices are relatively higher.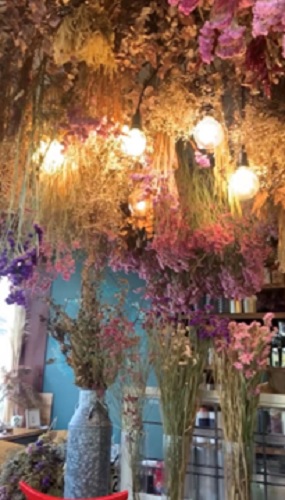 Apart from their handmade products, visitors can also try making their own candles through a DIY experience.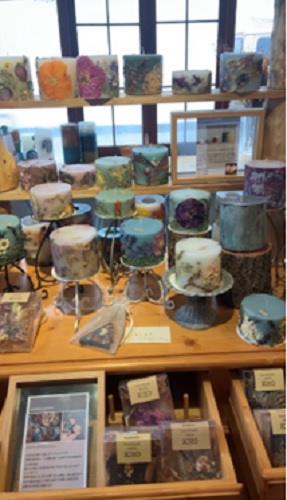 Next we hoped on the bus again, this time to Monzenmachi, the charming town surrounding Aso Shrine.
At the entrance of the shopping street, there is a Water Spring, which serves not only as a water source but has been regarded as a fountain of longevity since ancient times. People living in Ichinomiya have always drunk the delicious spring water with a grateful heart.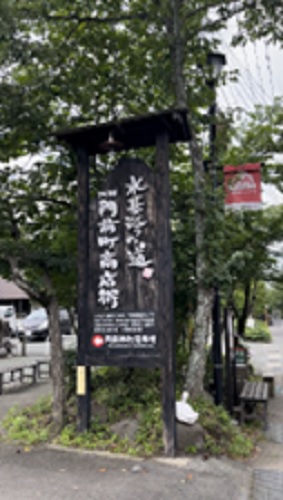 During our visit, we encountered several named springs, such as Gold Fortune Spring, Happy Life Water, Love Water, Literary Master's Water, Droplets of Bamboo Swamp, and Gold Vein Spring. It was like treasure hunting.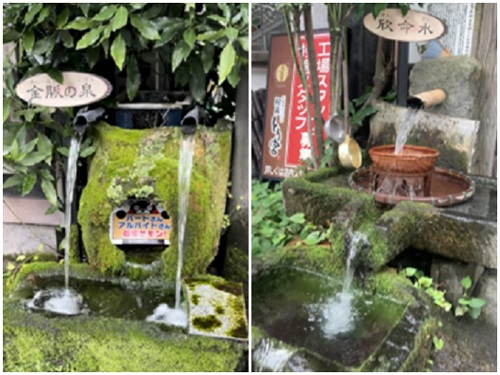 To allow more people to enjoy this delicious spring water, 14 water bases made of wood or stone were set up around ten years ago, enabling tourists to drink freely.
Apart from the water springs, the shopping street has many shops and eateries.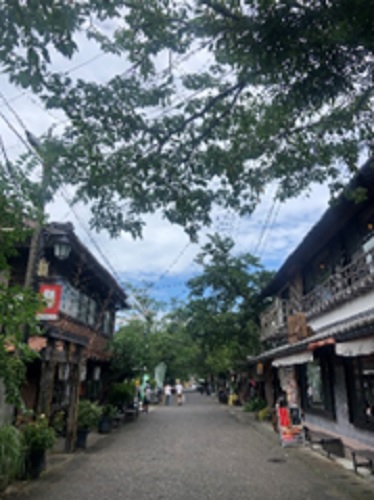 At the first stop, we visited "Tanbaya"
An old stationery shop founded in 1912 on the Aso Shrine nearby shopping Street. They sell a variety of stationery items and also unique products called fortune message, which reveal messages when placed in water.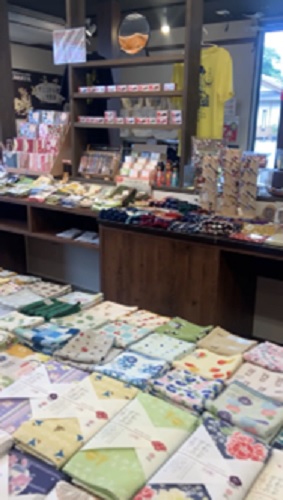 We purchased envelope paper and stickers with characters from the movie "My Neighbor Totoro," which were incredibly adorable and irresistible.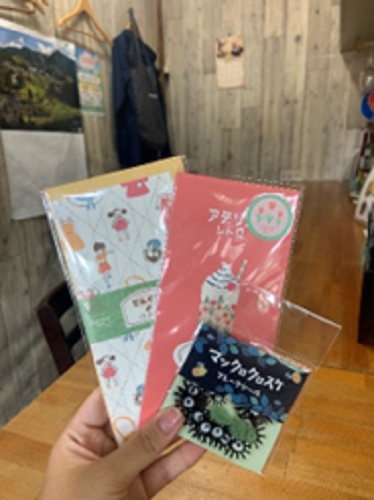 Next, we visited "La Luche."
It's a small and casual Italian restaurant. The chef learned Italian cuisine in Sicily and runs the restaurant offering Italian dishes made with Aso's local ingredients.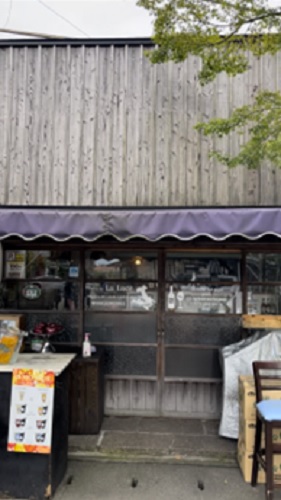 We ordered pasta, which was well-seasoned, allowing us to taste the freshness of the ingredients. If you enjoy pasta and pizza, I recommend giving this place a try!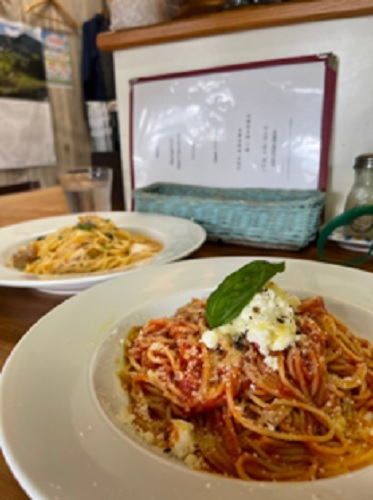 Finally, we went to "Tashiroya."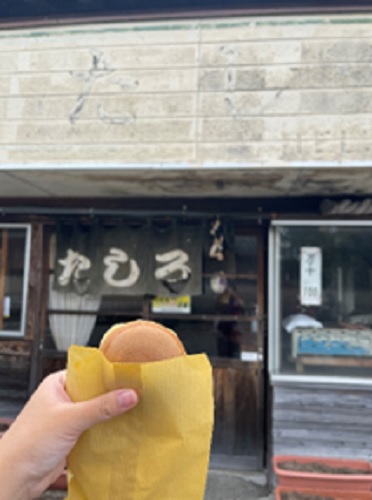 The shop may look inconspicuous from the outside, but once you taste their red bean cakes, you'll be captivated by their deliciousness. The outer layer wraps the sweet and smooth red bean paste, making it utterly delightful, leaving you wanting more with each bite.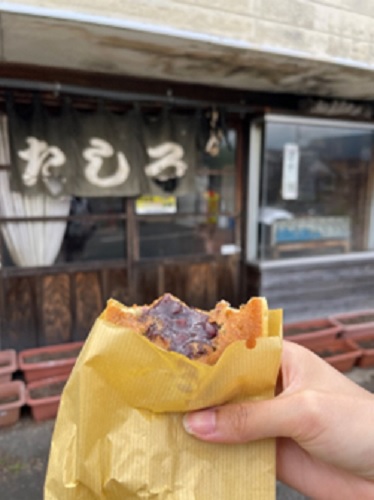 Thank you for staying with us during this journey and for taking the time to read our blogs.
Ellen & Sawa