Hello from Michi No Eki Aso. How was the new year holiday season? I had walked Mt.Kishima, one of the 5 peak of Mt.Aso in first January with my daughter and friends. That was good impression for me to start this year.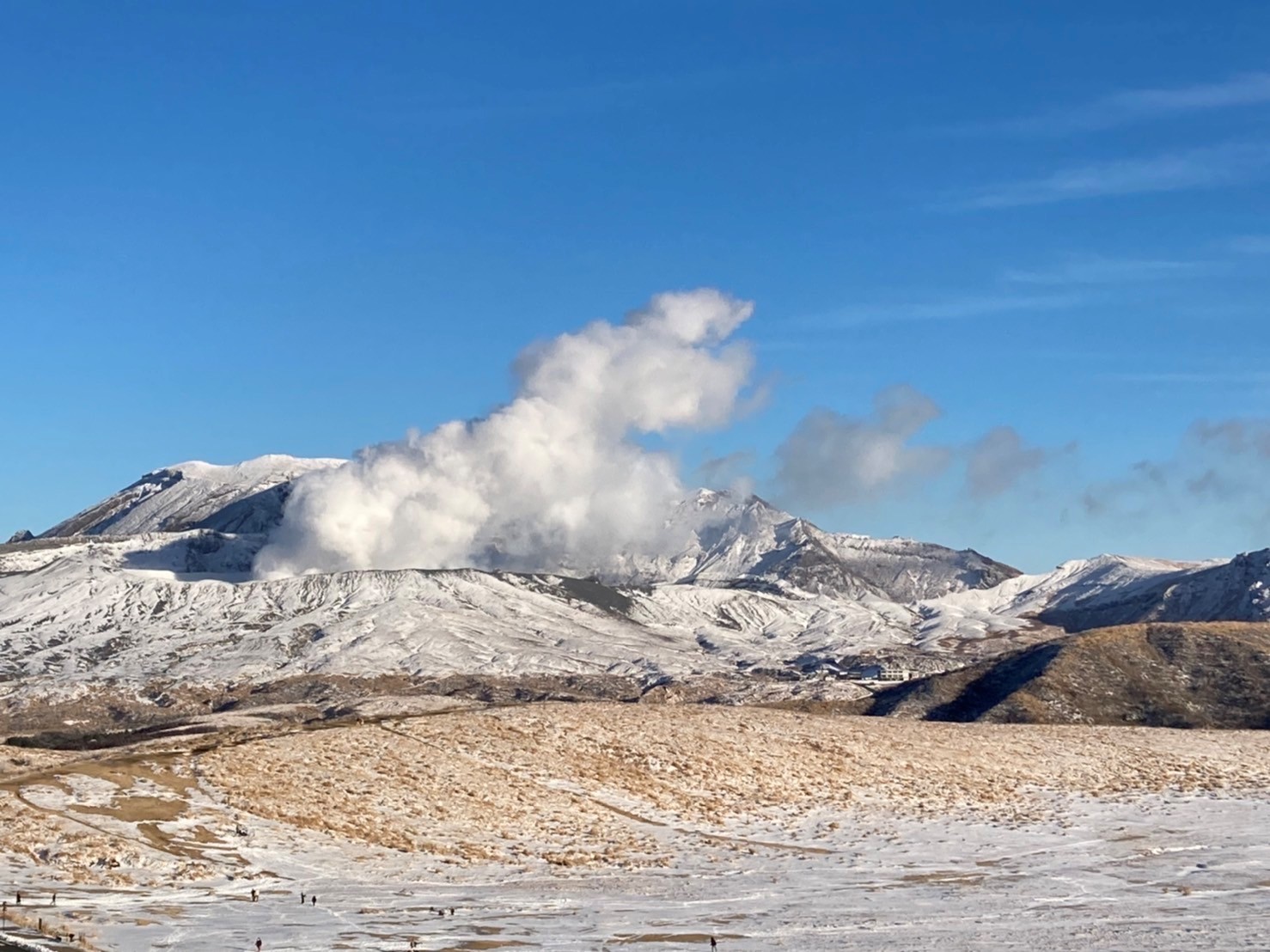 Aso mountain covered by snow this winter. Landscape is changing day by day and also depend on seasons. Kirara and Kana my colleagues had written about trekking Mt.Kishima.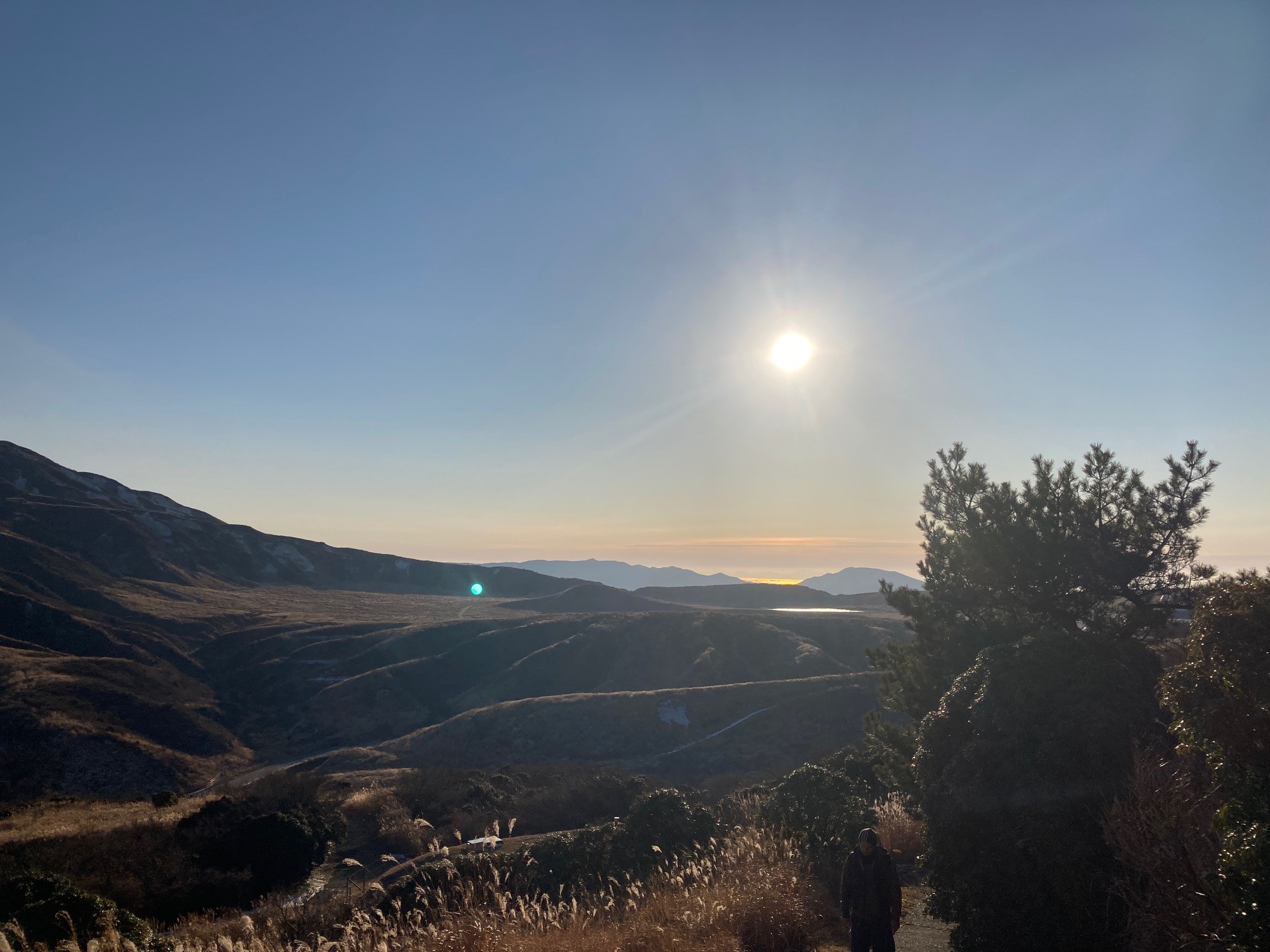 We could seen the Ariake Ocean faraway. That was amazing sunset. Sky was clear colored by pink. We returned on the way to peak since we had started walking in afternoon. After walking we had dropped by hot spring and relax.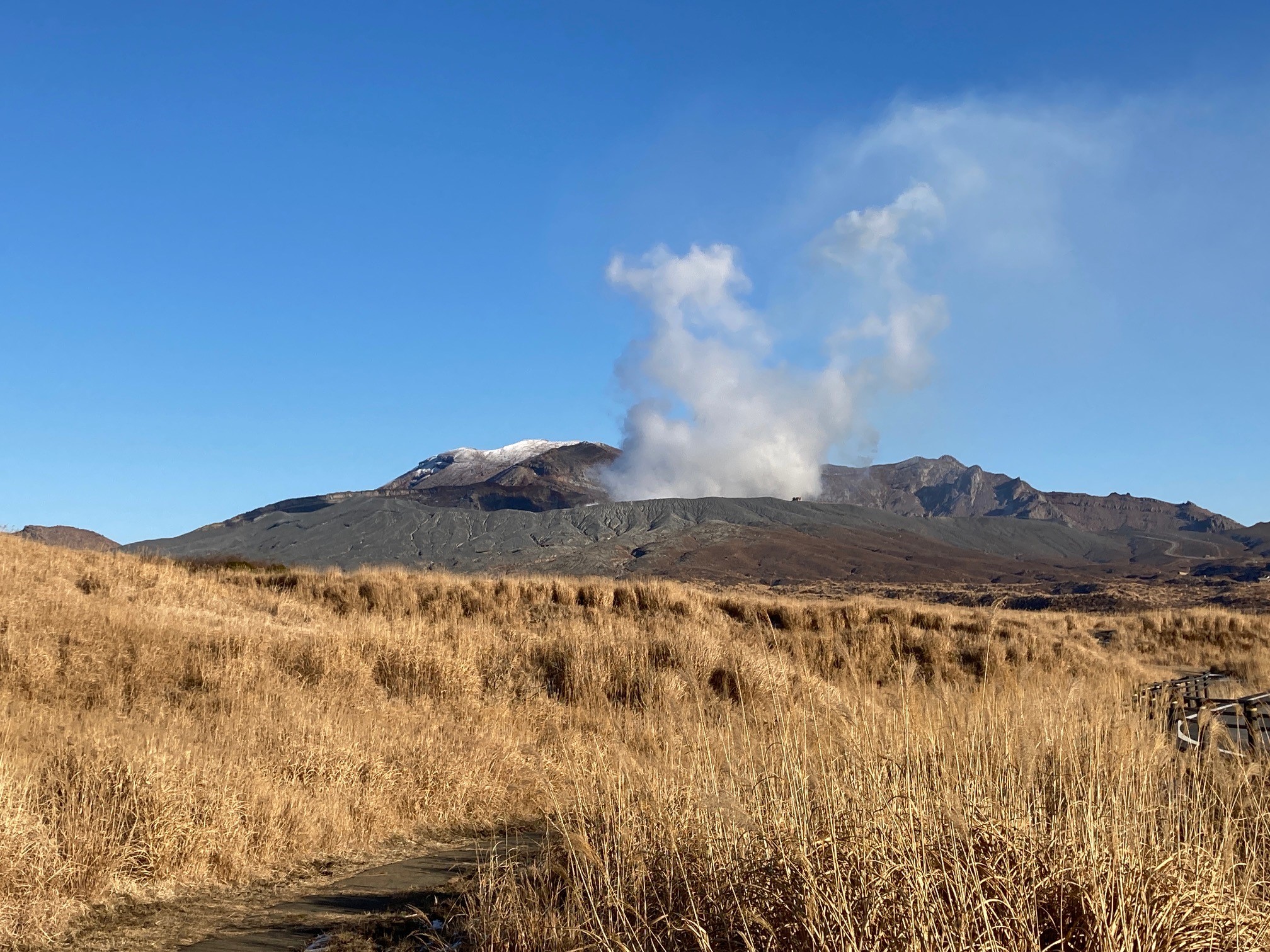 At Last Sunday I backed to the mountain with my daughter and friend. I live in foot of Mt.Aso. It's takes 20 minutes to arrive "Furumiike" (古御池) start point.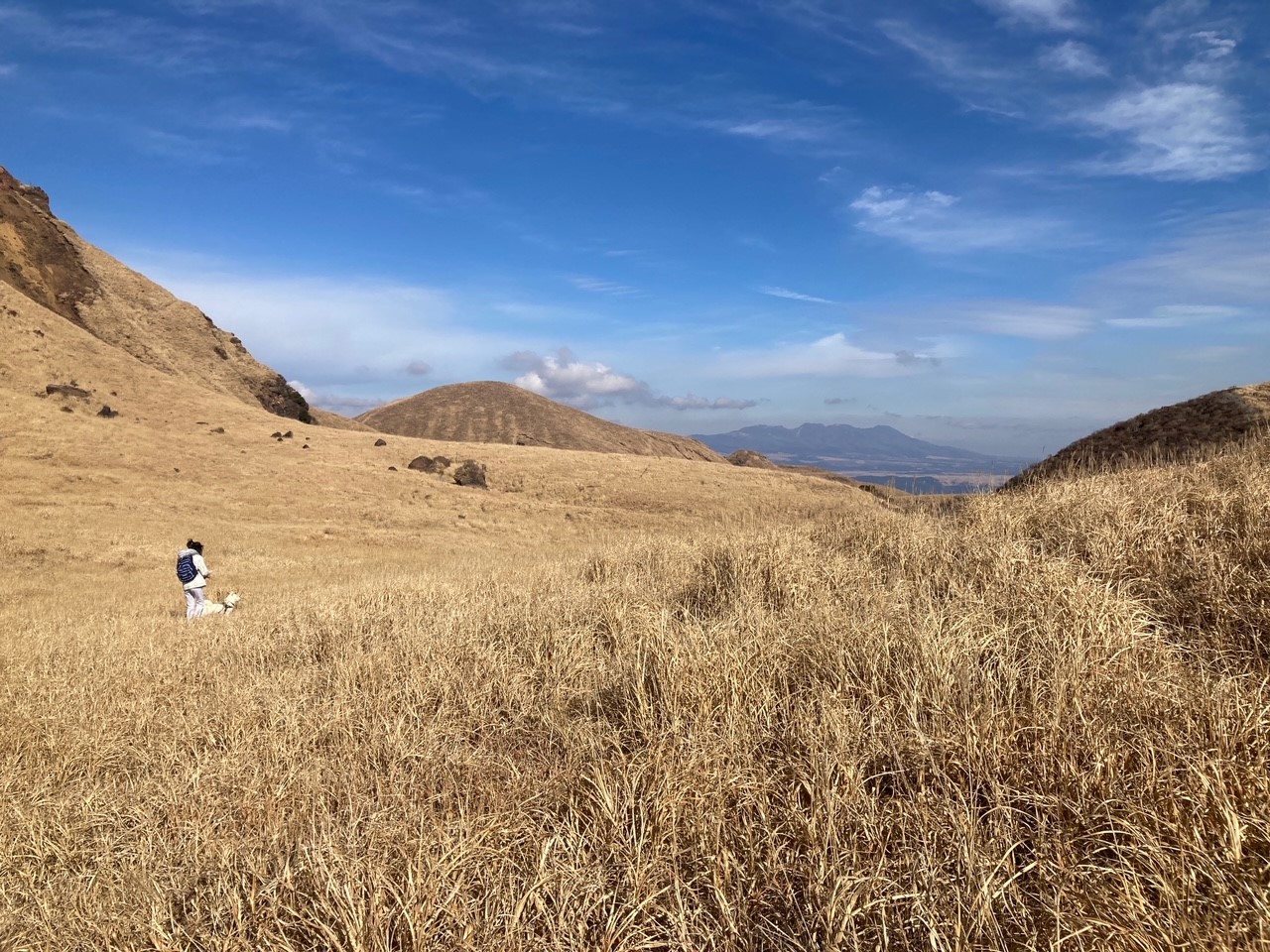 "Furumiike" (古御池) area have 4 old craters. Now grasses covered all without volcanic activity. I felt like another planet or Japanese anime Ghibli's "Laputa Castle in the sky".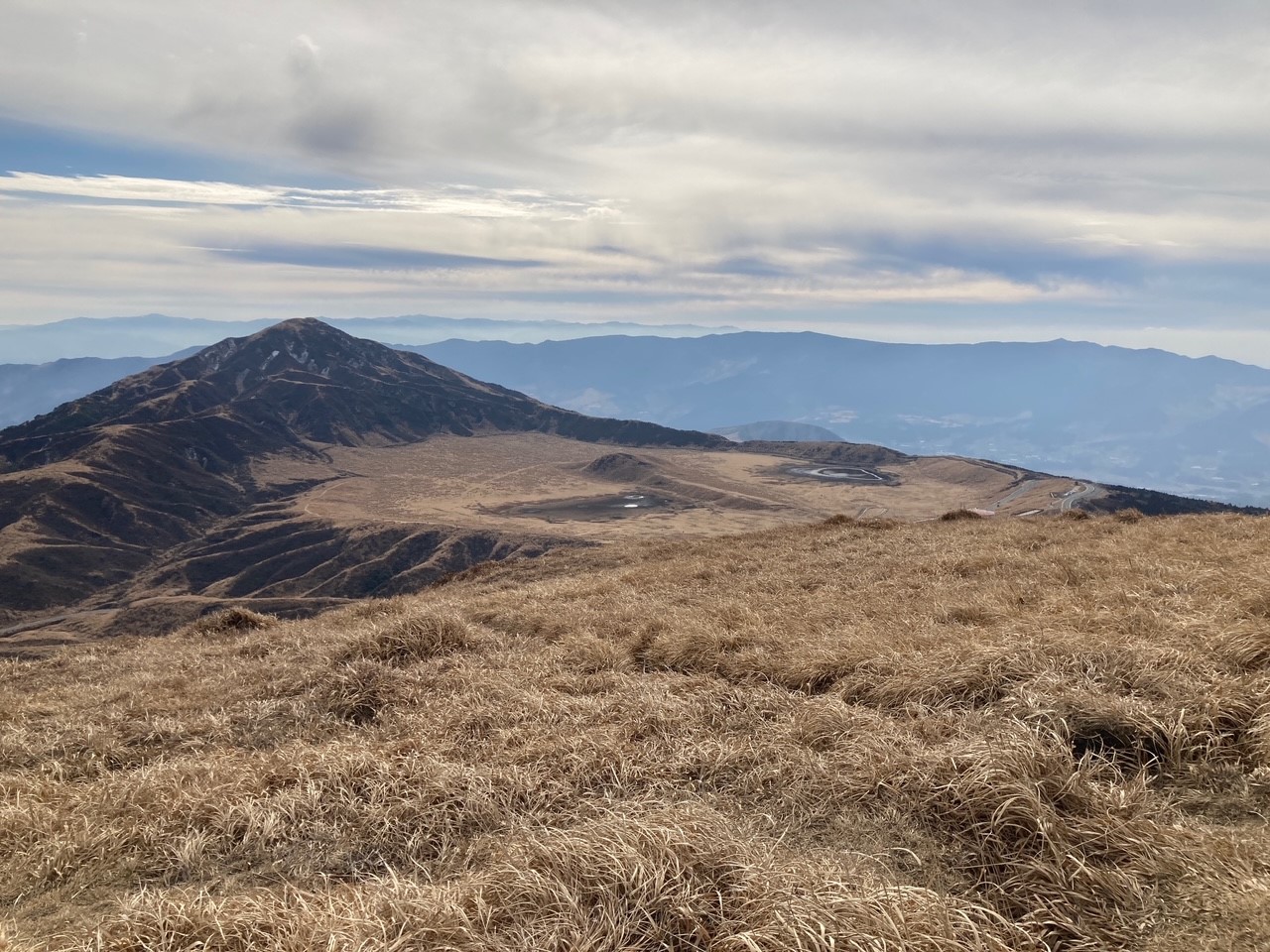 On middle of the way to top, Kusasenri with 2 ponds in left side of road.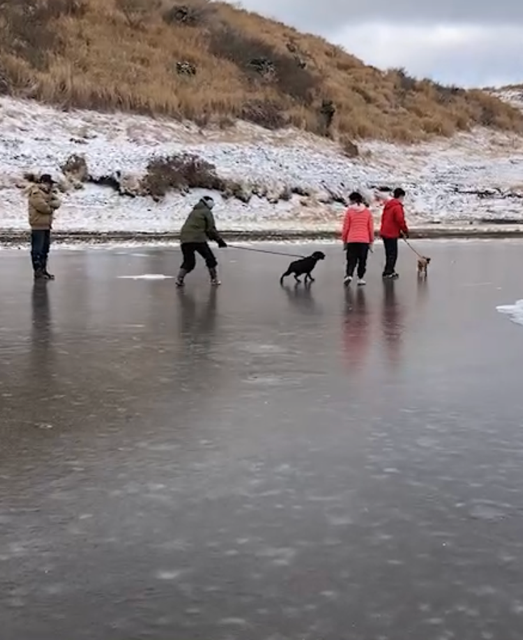 Ponds were iced this winter!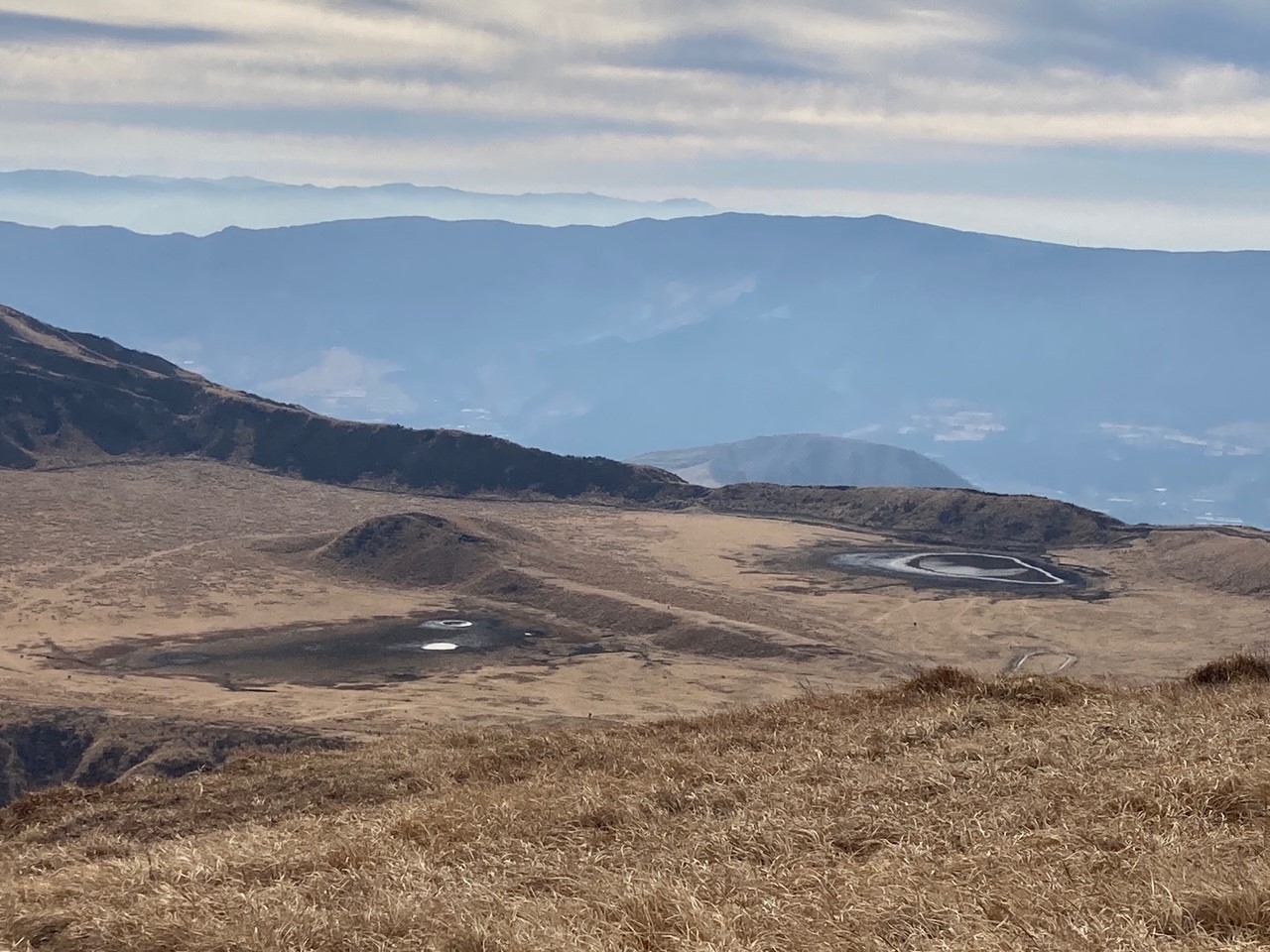 Those ponds were old creators.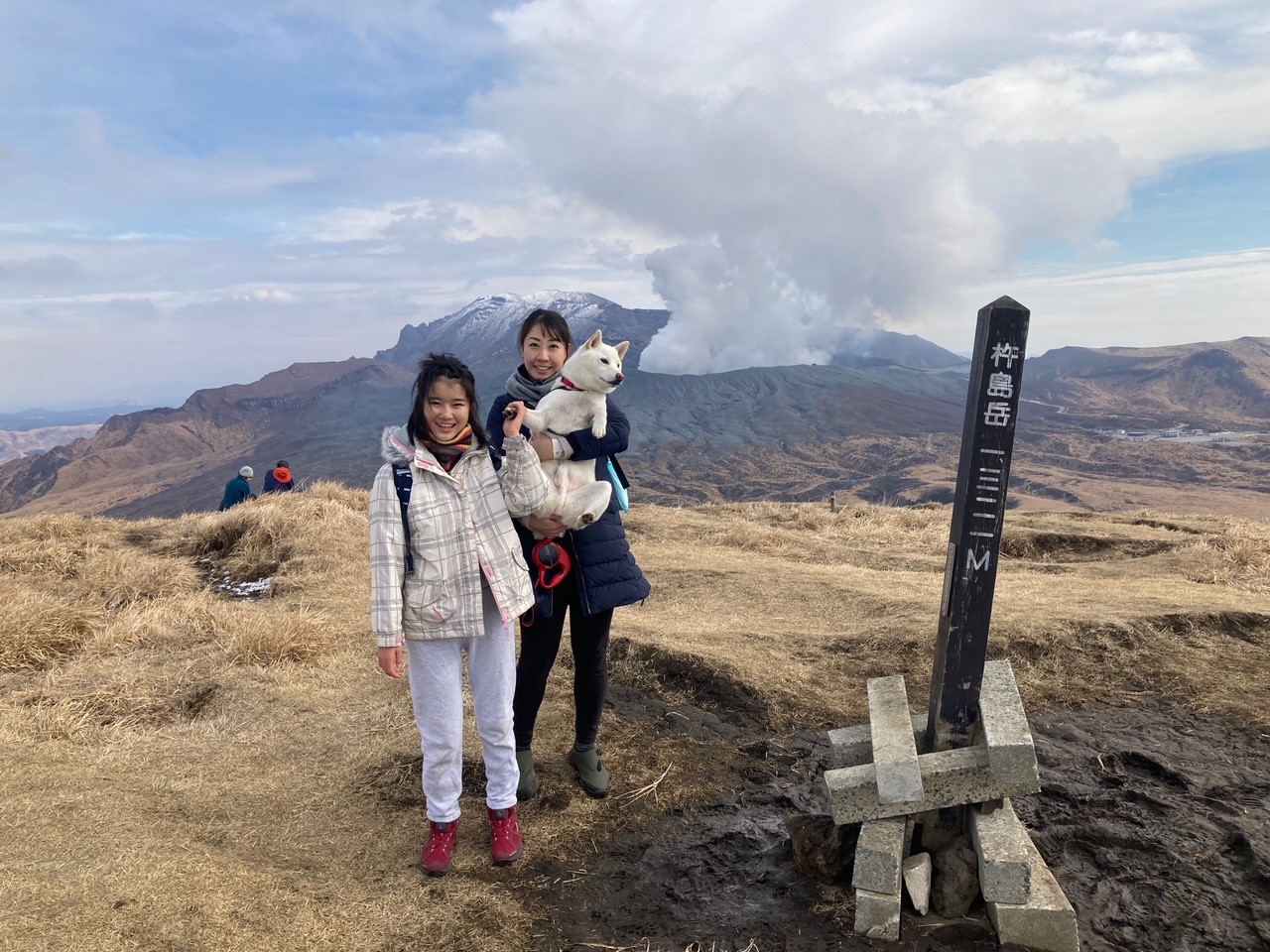 We had arrived on the top of Mt. Kishima (1332m).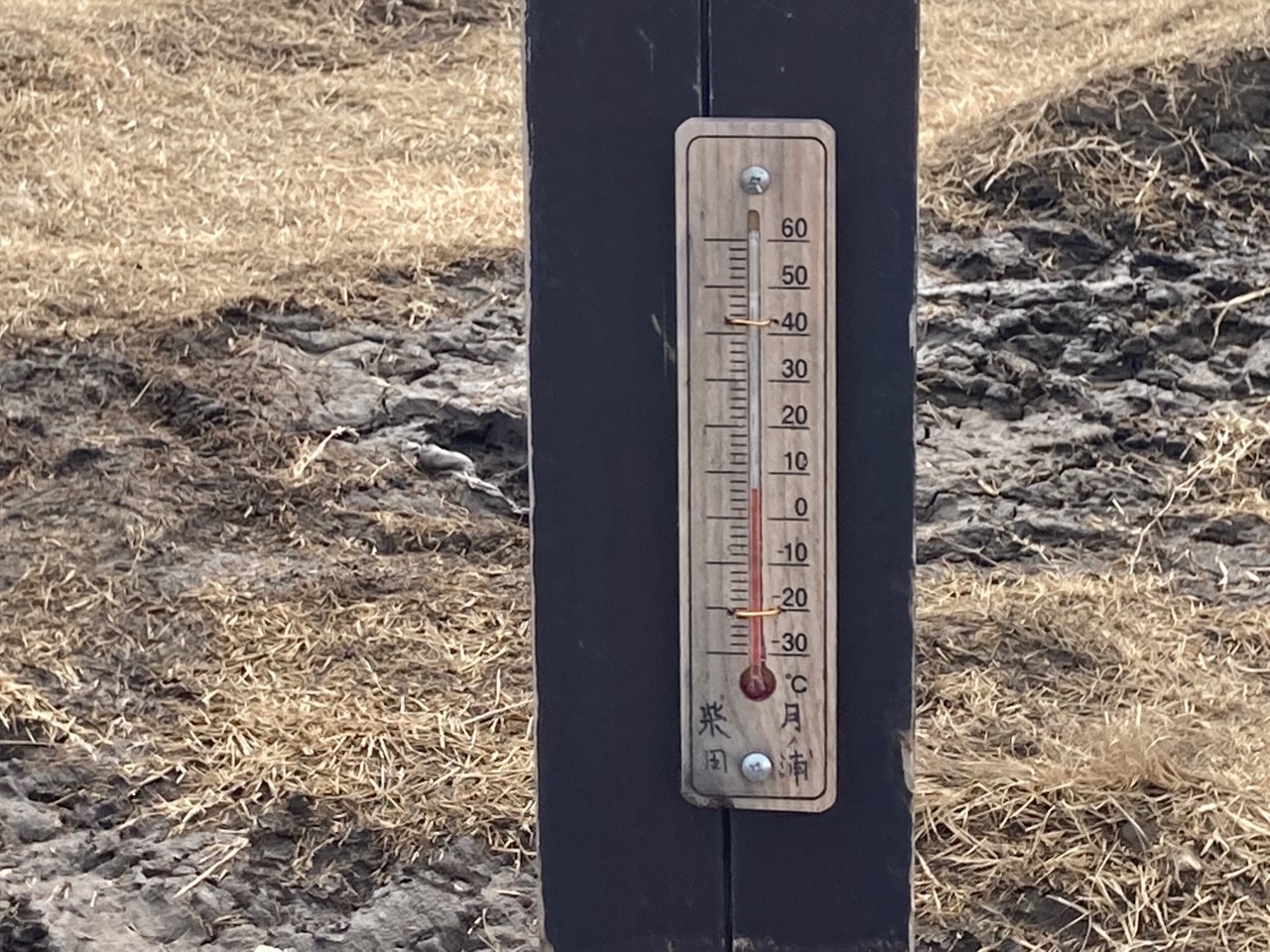 Temperature was 6 degrees, not so bad!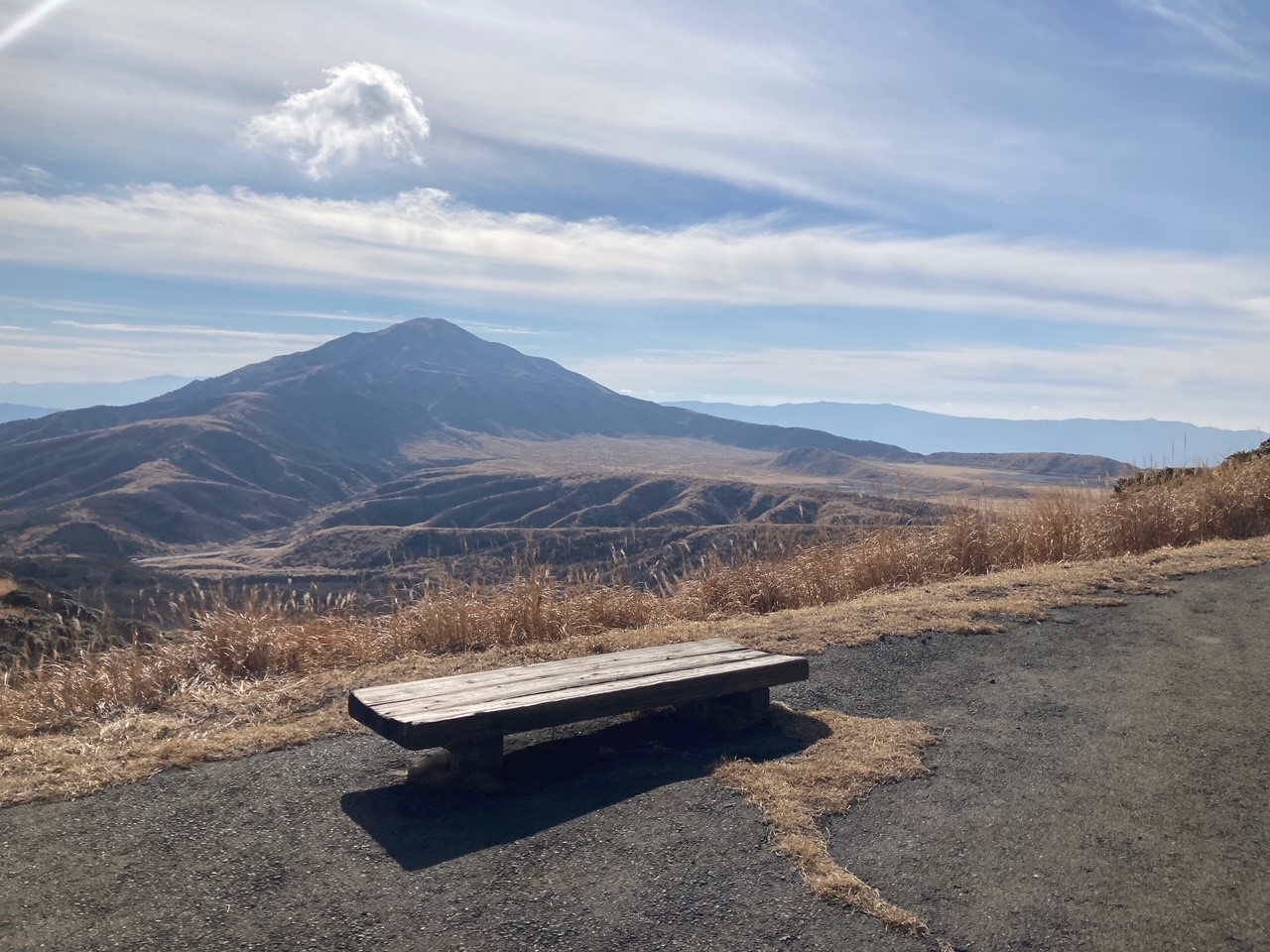 This time I had brought rice balls and some snacks in bag. Aso mountain have been covered by snow. I had a break with my daughter and friend ( and her dog). We had good appetite with big satisfaction "yes! We had done".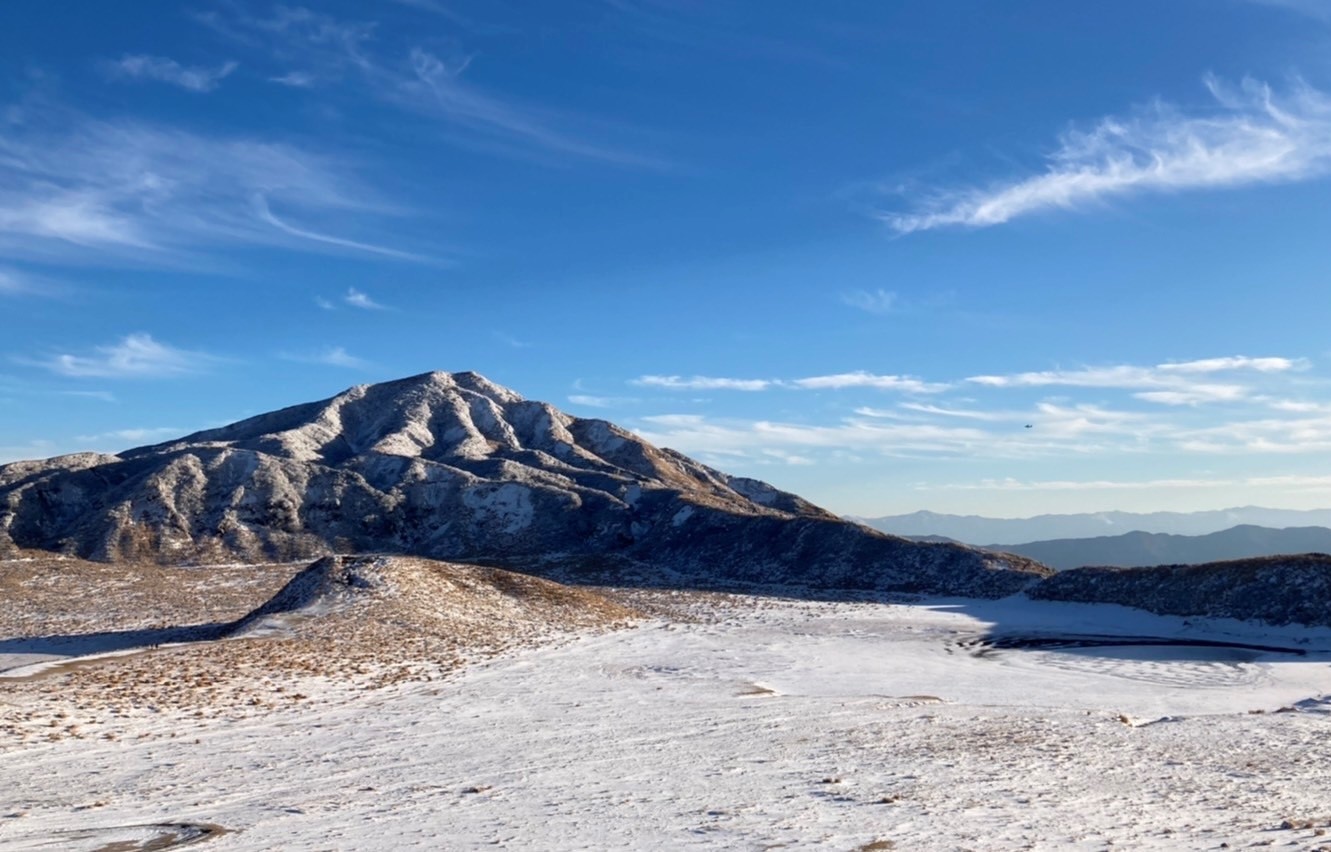 When I visit Aso mountain, I always feel I am tiny small one piece of nature earth. No matter what's going on, Aso mountain is always there and make me realize I am the part of nature.
Have a nice day ! Thea