Hello everyone from Michi no Eki Aso!
It has been 2 weeks since the beginning of this year, 2022. We still have topics of the new year, today let me talk about special new year food in Japan.
You might know we have some Shougatu-Ryori (正月料理). 
Shogatsu is literally translated as New year, and Ryori is a dish or cuisine. One of them is  "Zōni".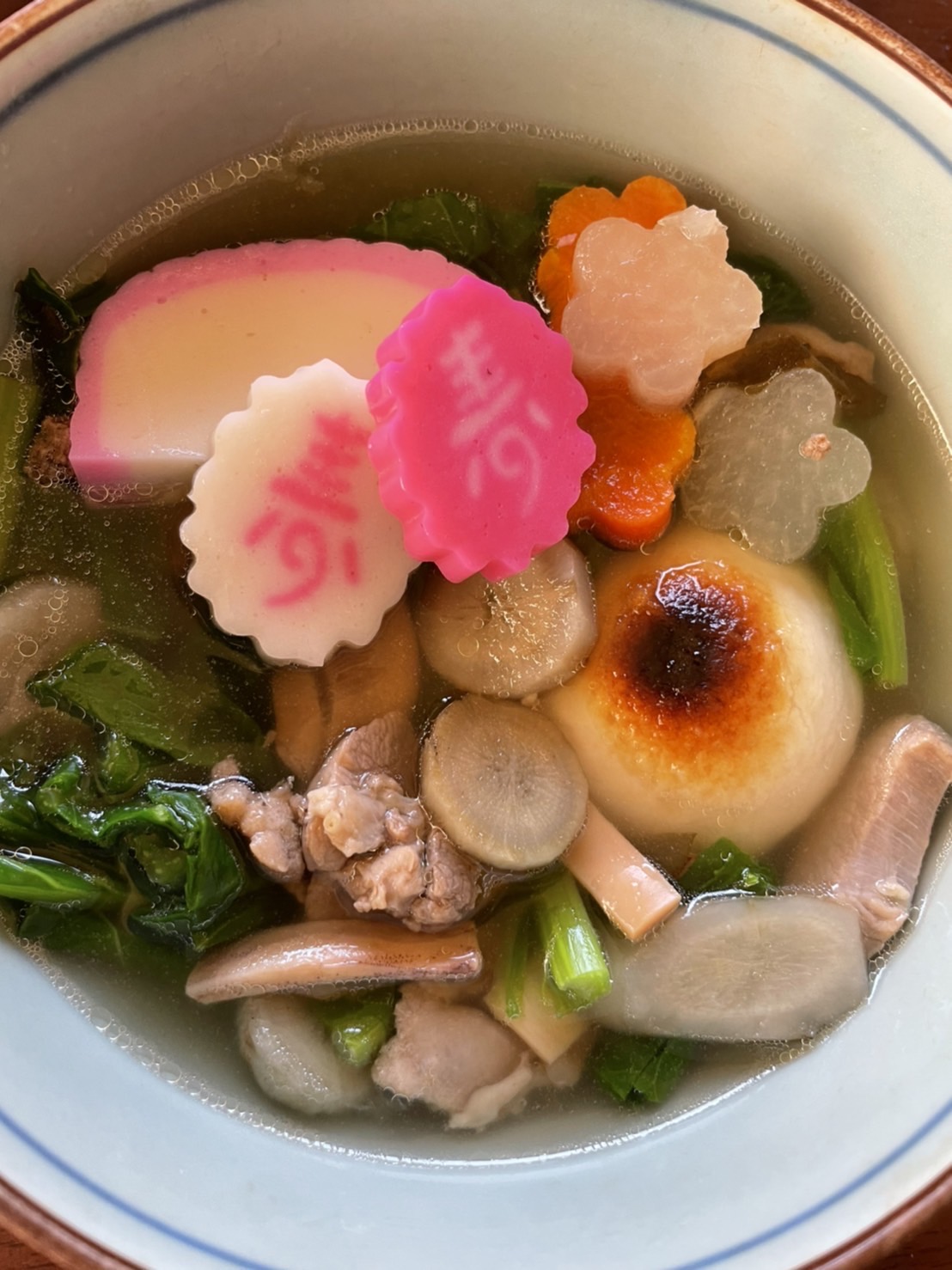 It is a kind of soup including a rice cake and vegetables, it is enough for lunch. It is a traditional Japanese new year's dish.
Also, our staff, Thea posted about "Osechi" in the blog below.
"Osechi" Japanese new year's dishs | 道の駅 阿蘇 (aso-denku.jp)
Many ingredients make the new year's meal colorful!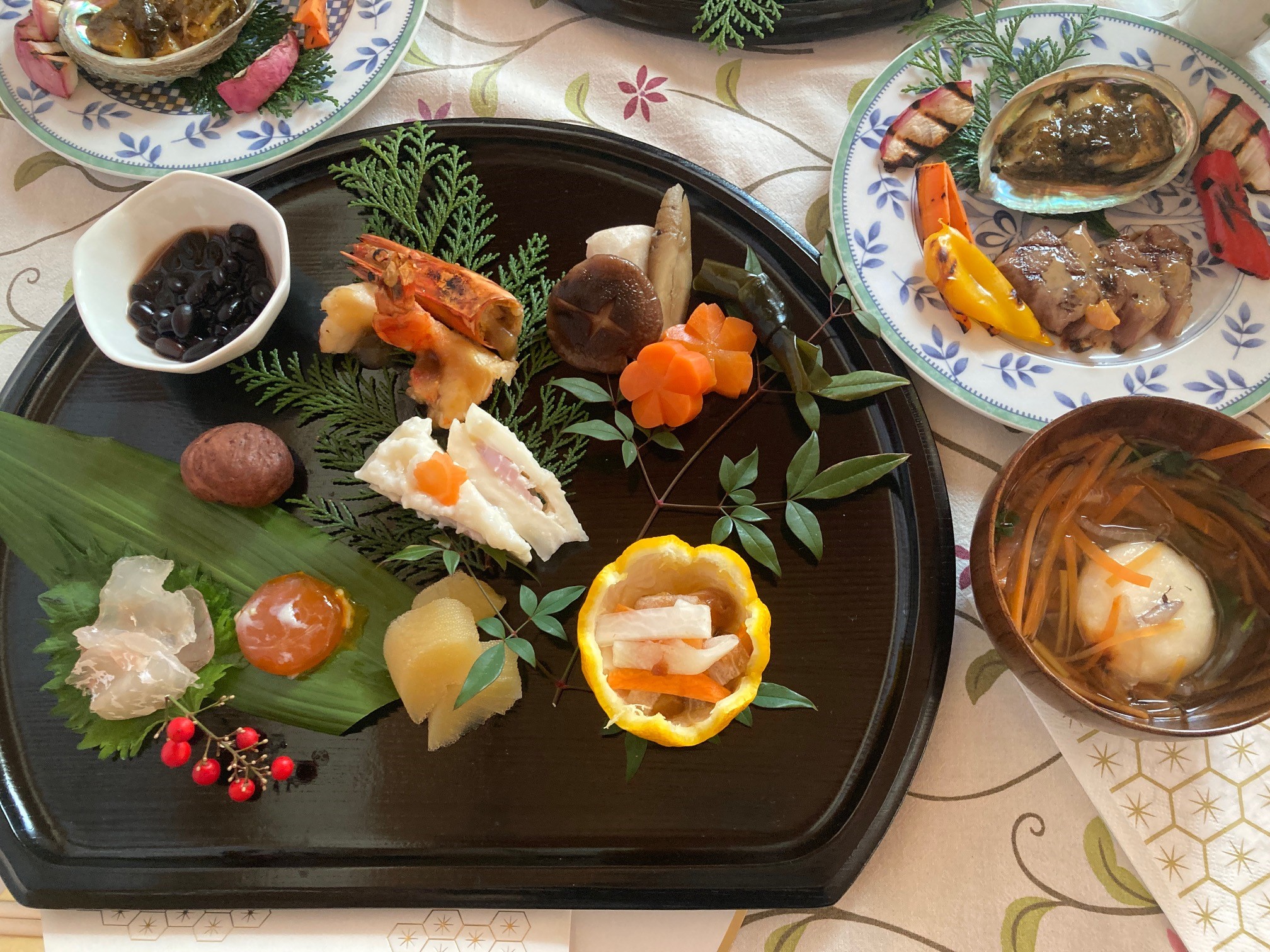 And one more dish, It is said that If you ate buckwheat noodle (Soba in Japanese) at the end of year, you could stay healthy throughout the next year.
Last year, I ate a handmade Soba by my mother. But, I wanted to go to a Soba restaurant in Aso too, so I went to Ubuan, which is originally a pickles shop and they also run a restaurant.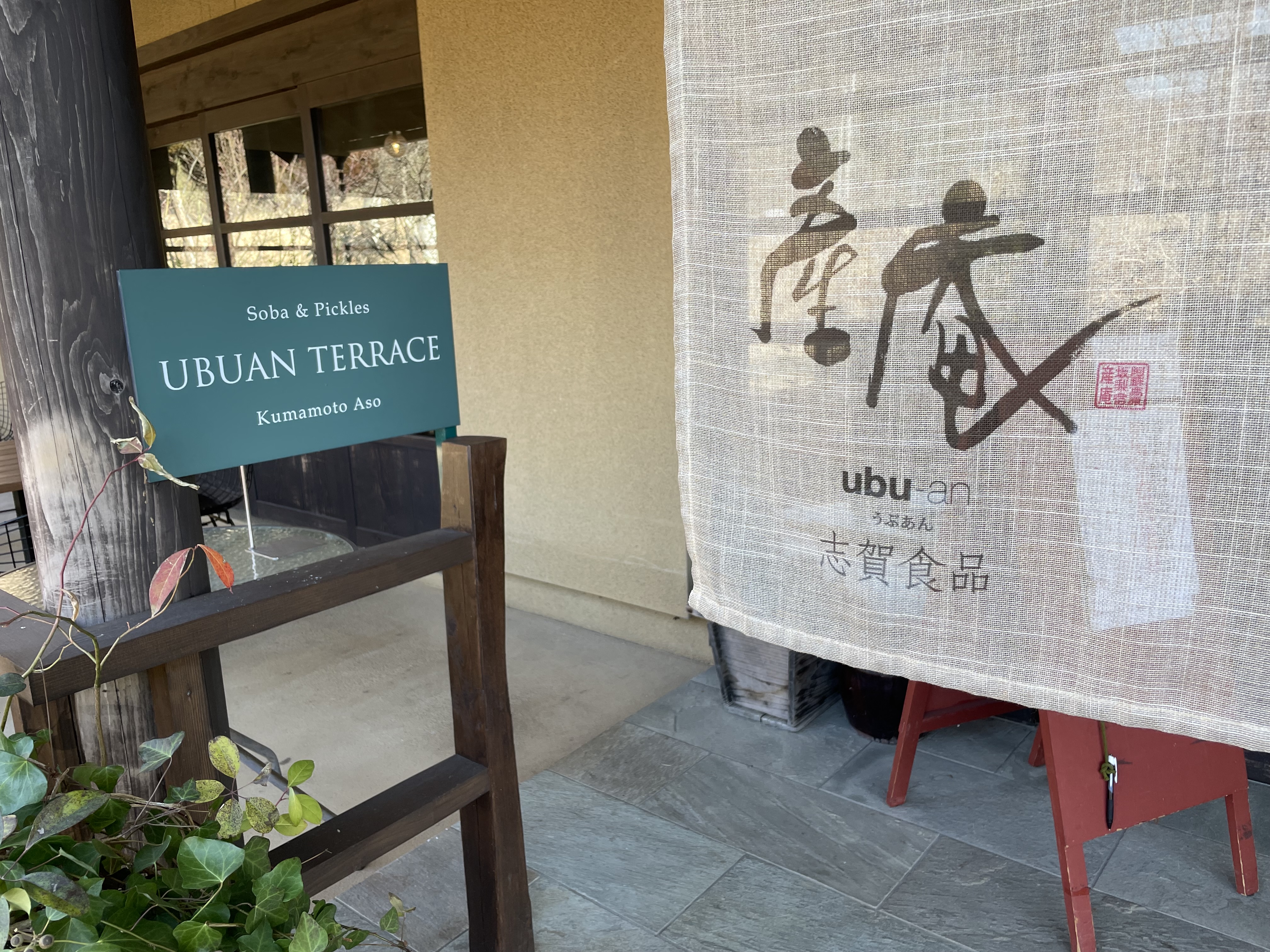 I had been trying this restaurant's Soba. I ordered a cold Soba with a cold sauce.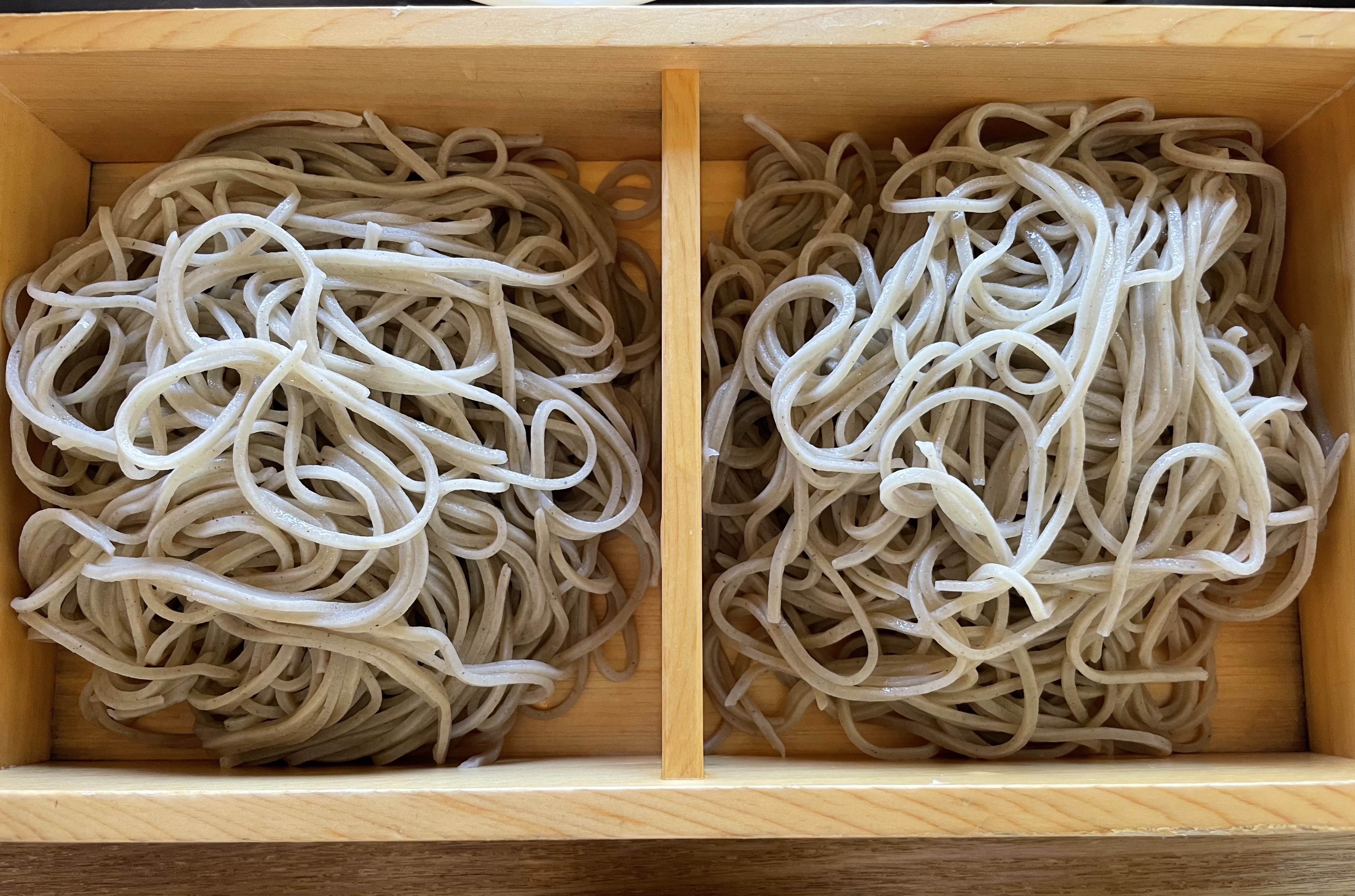 Basically, we dip Soba in the soup, which is made with soy sauce and some sugar.( the black one in the picture below, the right one)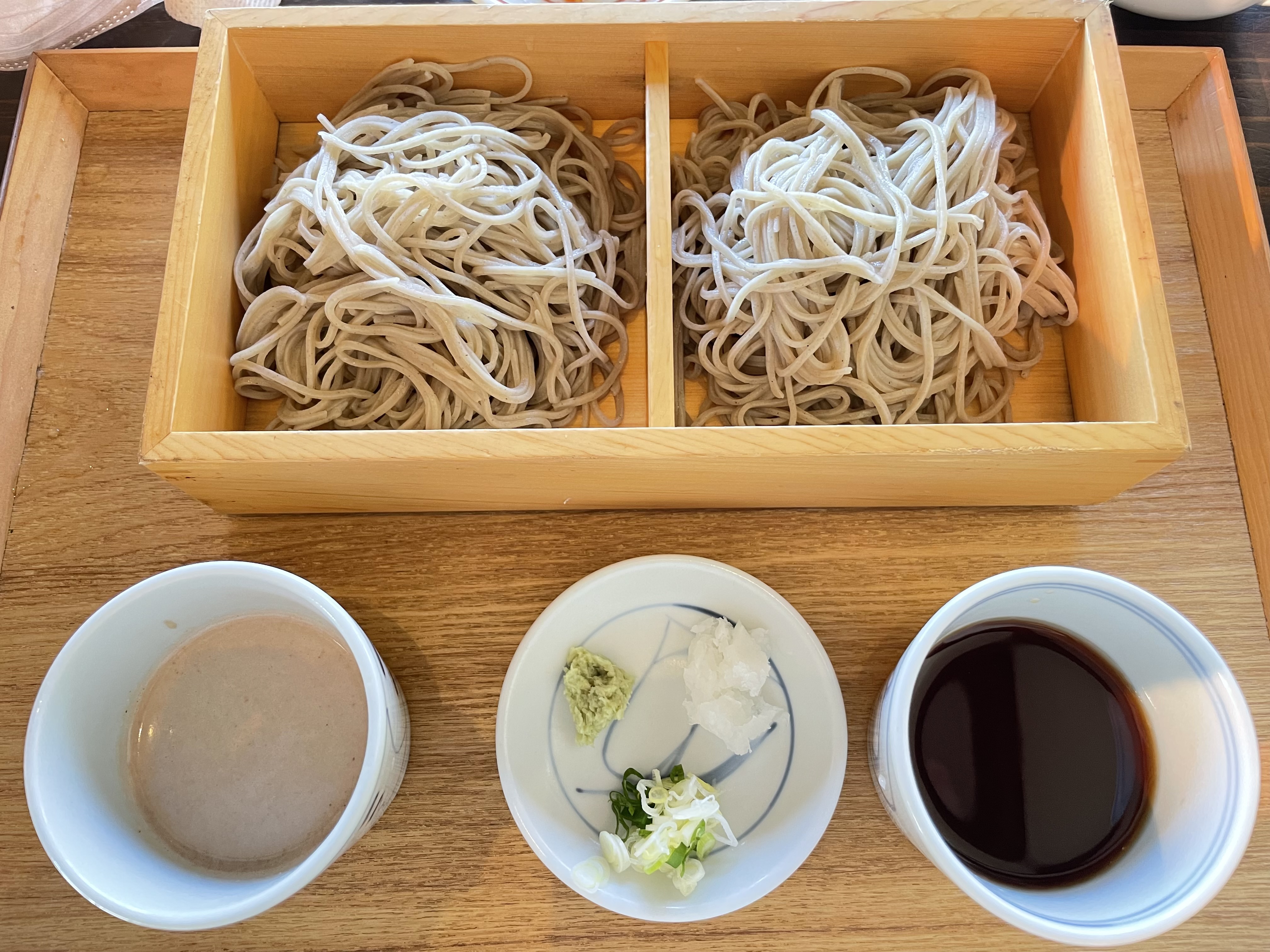 Surprisingly, Ubuan serves a unique sauce. Look at this!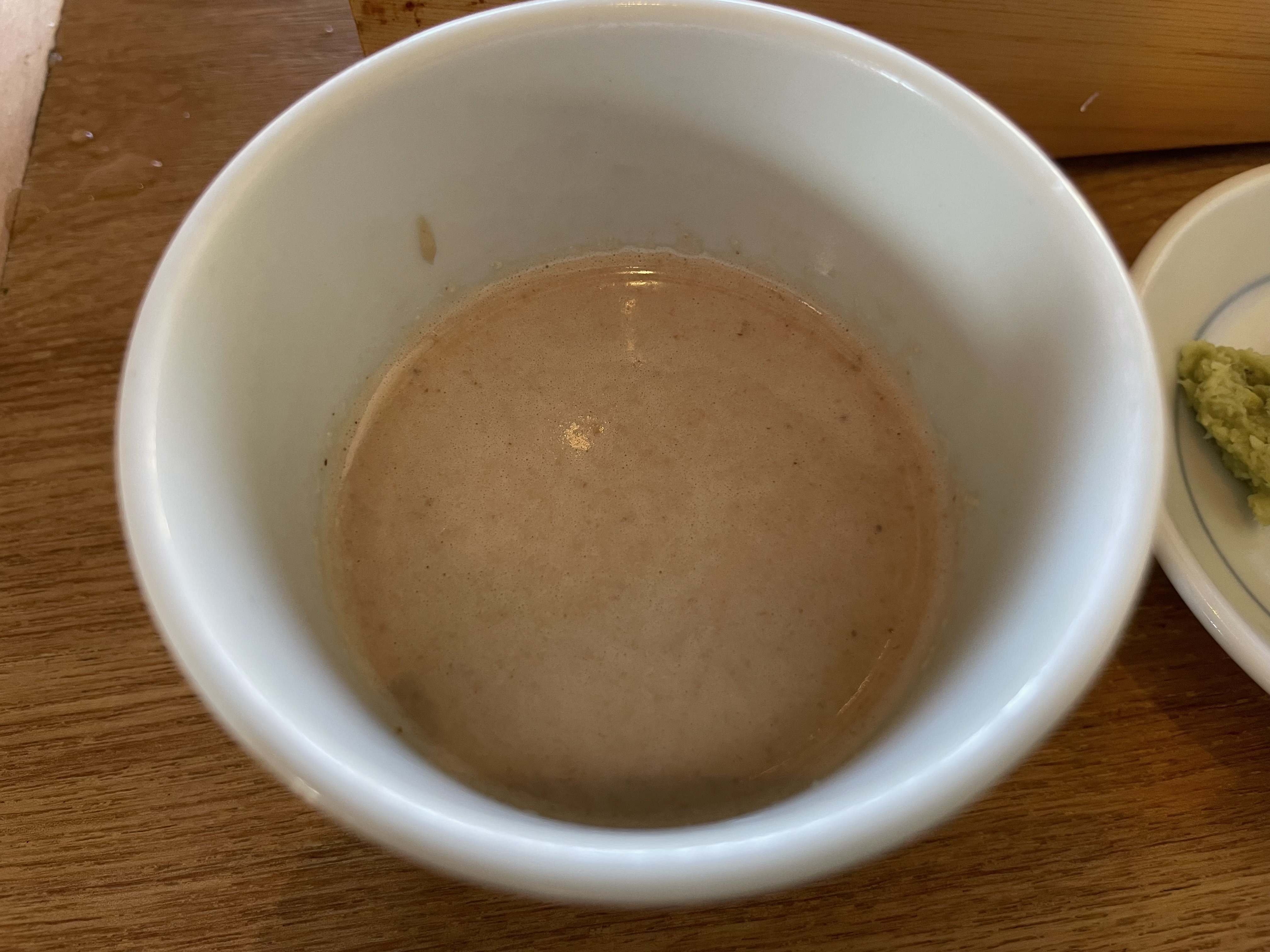 This special sauce is made from nut paste. It has a rich taste and it is really delicious! I have never seen this type of sauce.
They not only serve Soba, but they also serve "Onigiri lunch". Onigiri is a rice ball.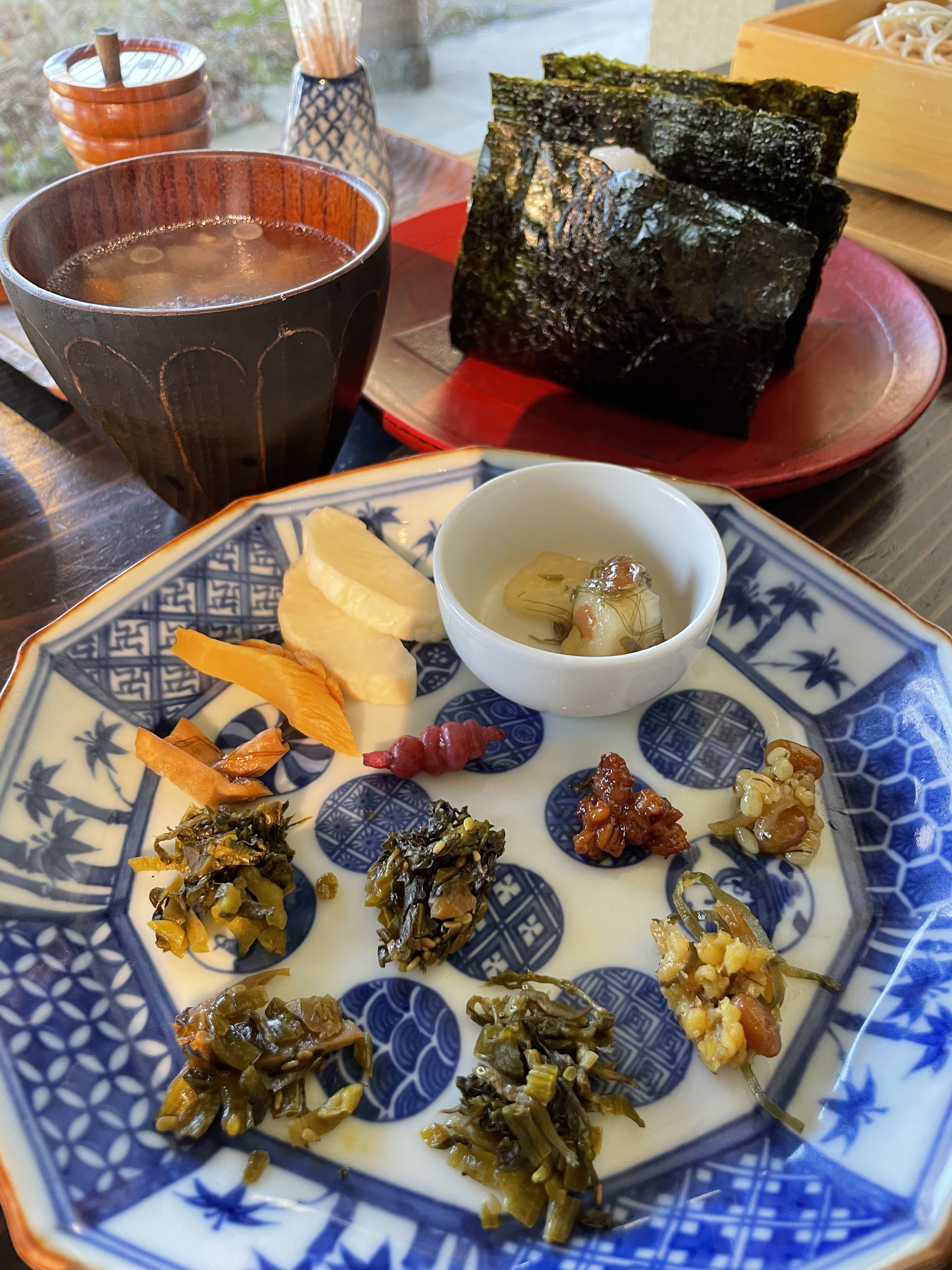 As I told you, Ubuan is a pickles shop too and you can enjoy their various pickles and vegetable soup with this meal.
13 kinds of pickles include Aso Takana( leaf mustard pickles) which is one of the specialties in Aso.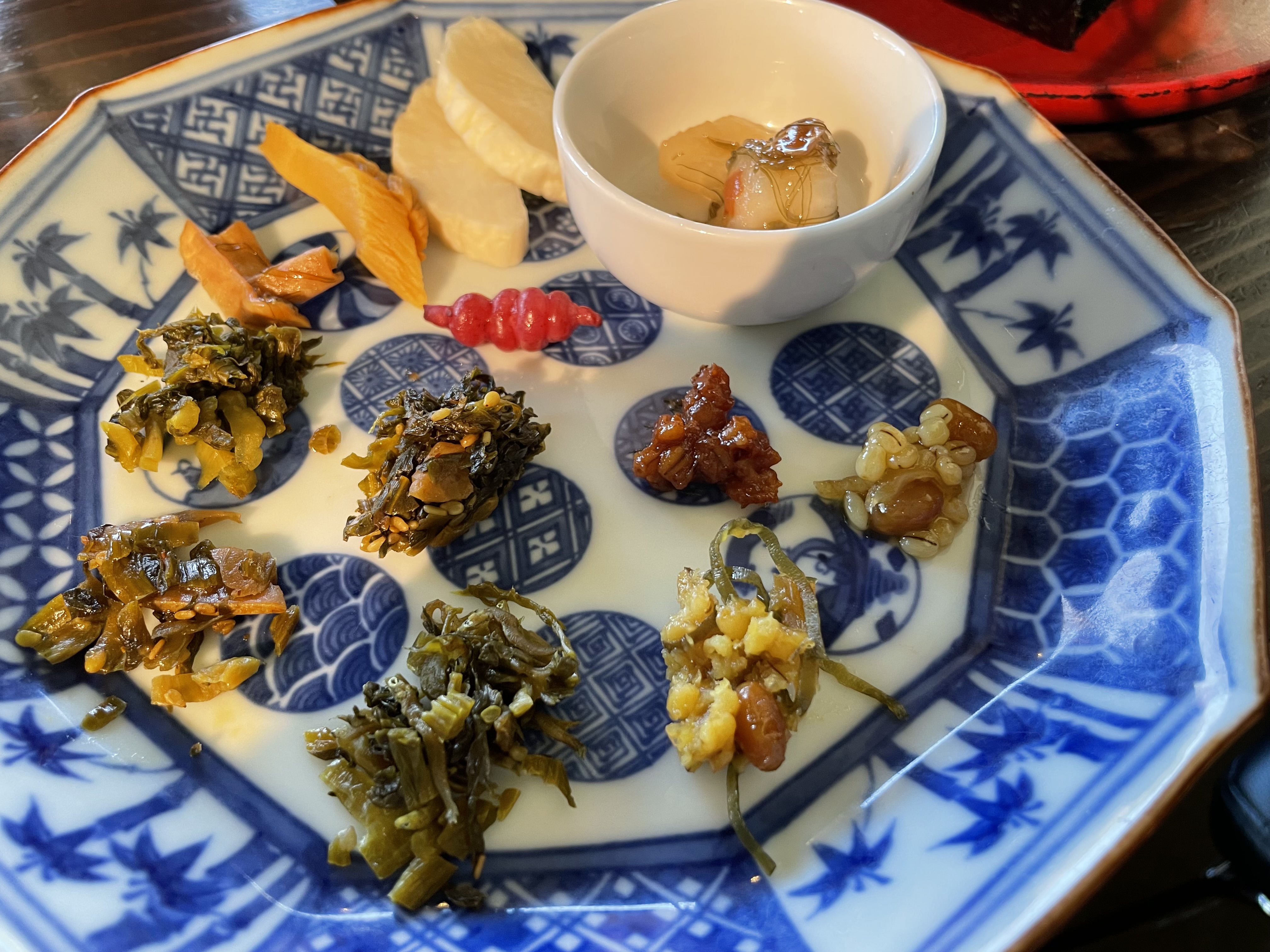 Lucky news! If you order any meals from the nemu, you can eat their pickles, it is all you can eat ~ ♡ I ate too much, without telling, Aso Takana is yummy! Especially I recommend you a spicy radish pickles! (the red one)
You can buy your favorite pickles that you ate at a restaurant. It is a very nice tasting system that makes me want to buy one! hahaha
I found a packed ramen with Takana, ummm it looks so yummy. I need to try it next time.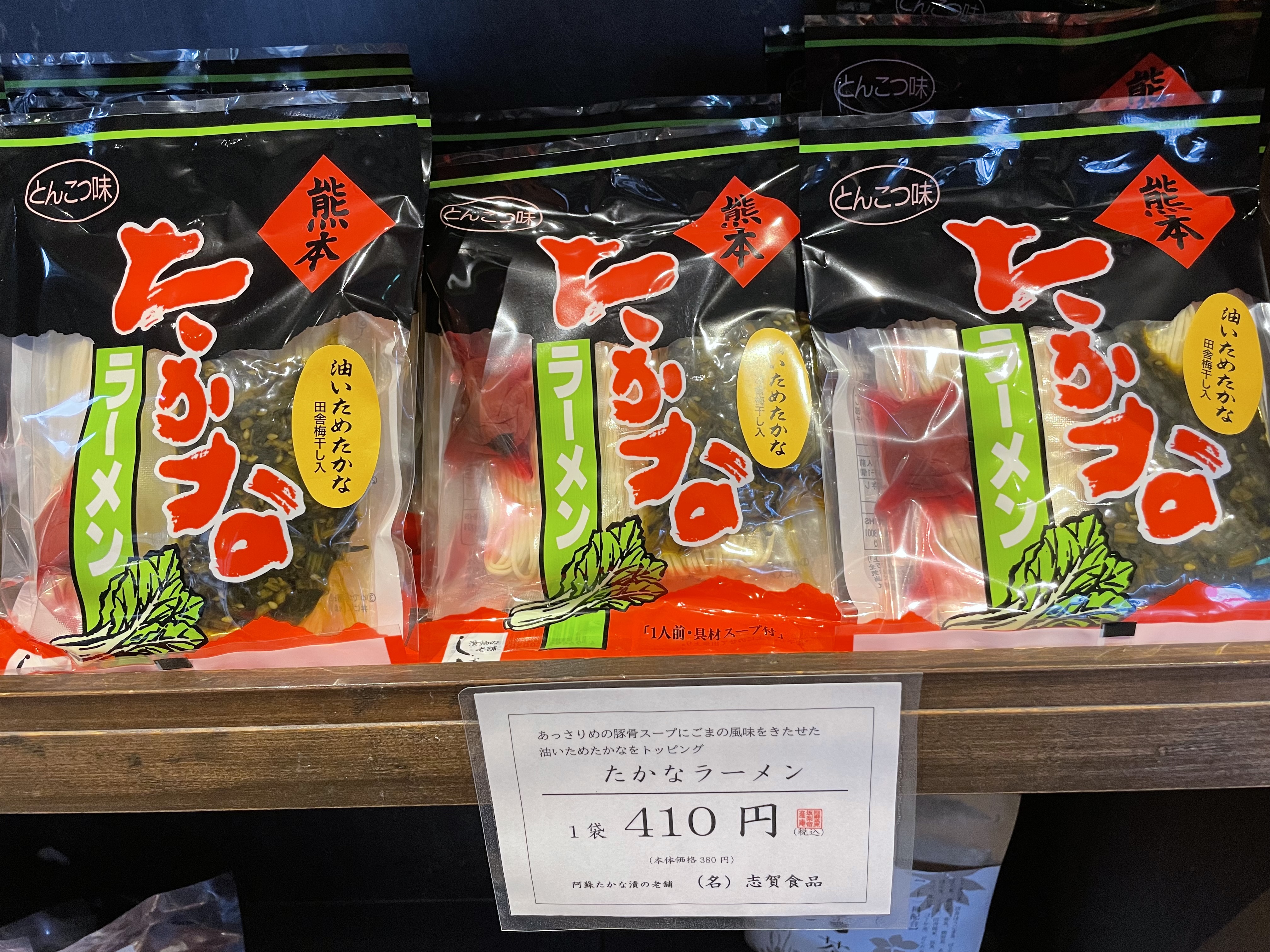 Do not forget to eat Soba for new year when you come to Japan next time! Please drop by the information desk at Michi no Eki Aso, I will teach you a good Soba restaurant! 
Kirara
Ubuan (産庵)
---