8 minutes by car or a pleasant 35 minute stroll through the country back roads from Michi No Eki Aso lies Honzuka.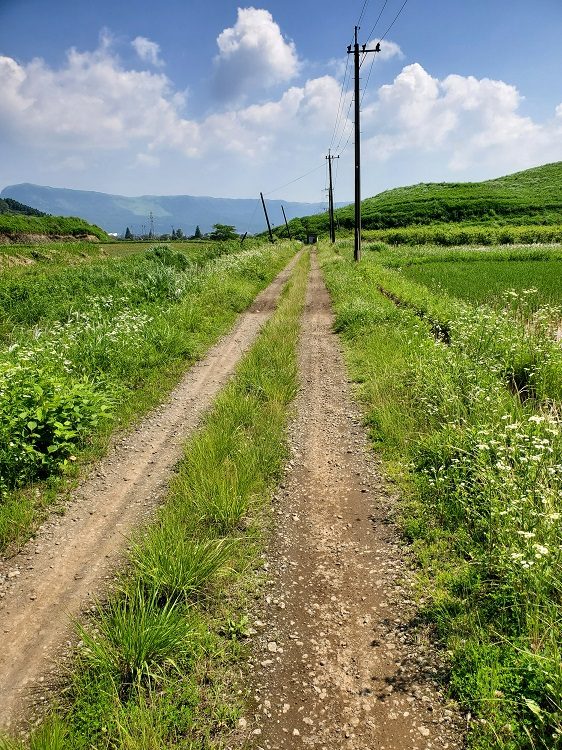 As part of my search for some short worthwhile hikes whilst away from the main mountains of Aso, I was advised to take a trip up to the top of Honzuka.
A beautiful looking grassland hill, Honzuka is also used for various downhill activities in Aso.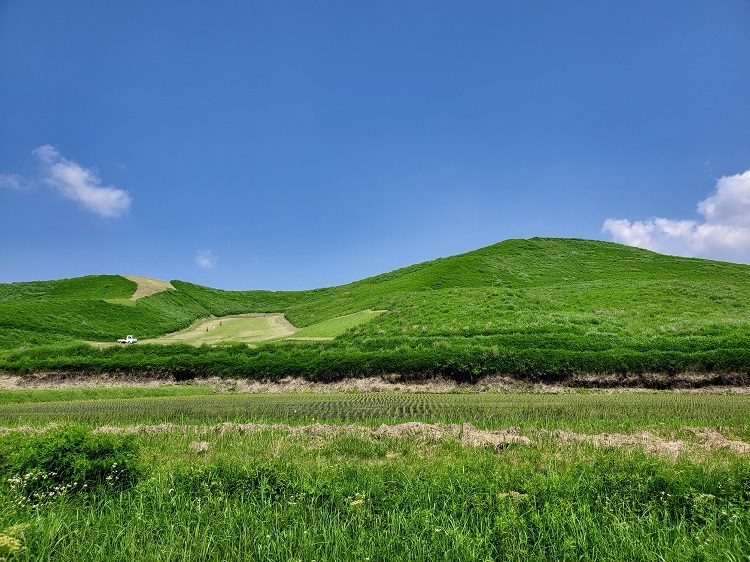 Located close by at the Apika sports ground is a free 24 hour parking lot with bathroom facilities you can use if visiting by car.
If the front side of Honzuka is being used for activities like it was on the day we visited, you are able to find a path around the opposite side to start the climb to the top.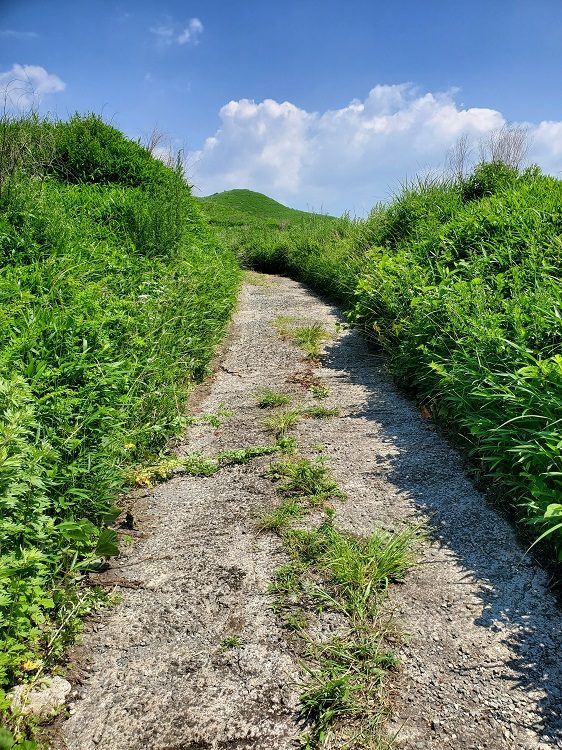 Starting out paved, the pathway transitions into a very pleasant fresh grassy walkway.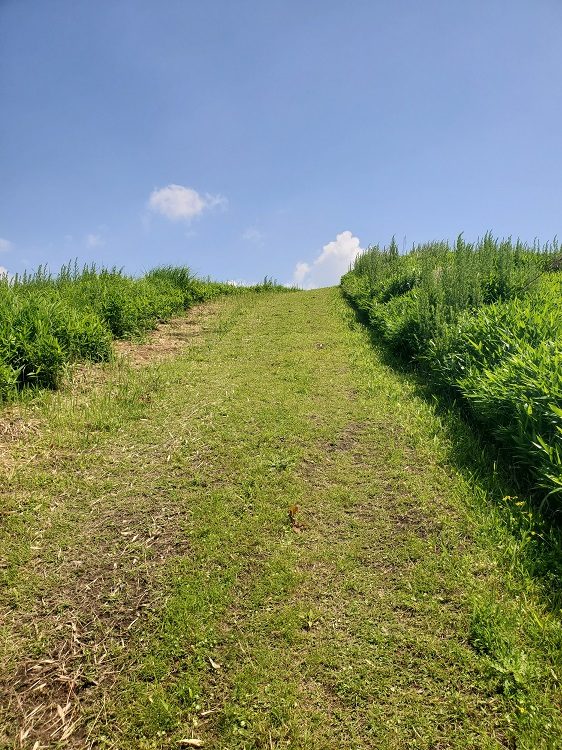 Please take extra caution not to enter the tall grass especially during the warmer months as Honzuka is known for being inhabited by snakes. The infamous Mamushi has been spotted in the area in the past, this Japanese pit viper is highly poisonous.
During our hike up, while not spotting any snakes, we could hear a lot of rustling coming from within the tall grassy areas so it is best to proceed with caution, taking care of where you are stepping.
Standing at only 557 meters high, the trip to the top is quite short but still offers impressive views of both the surrounding rice fields and the mountains of Aso in the distance.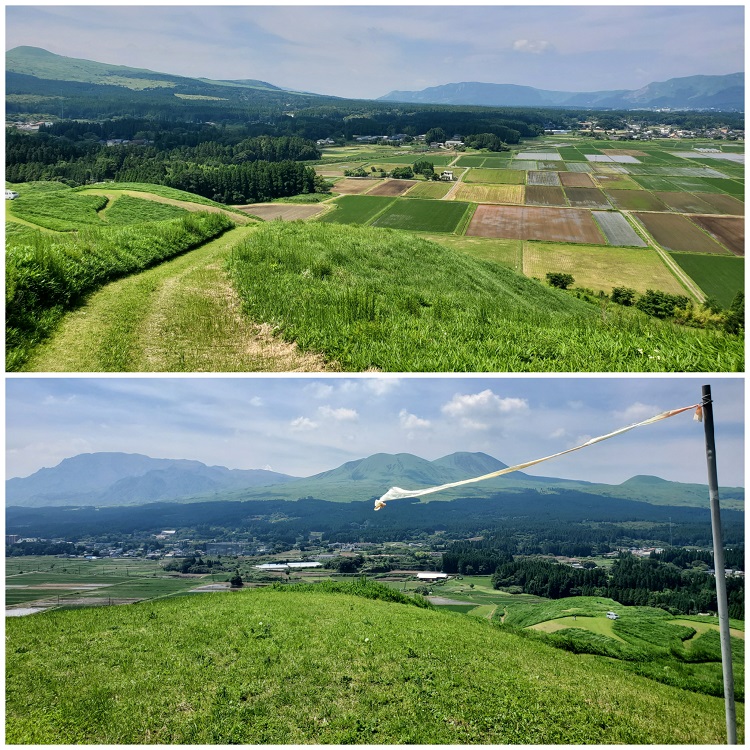 Reaching the top, you are also presented with the ruins of the Nibezuka castle which stood atop Honzuka in the distant past as well as Bato Kan-non, a Buddhist statue of protection.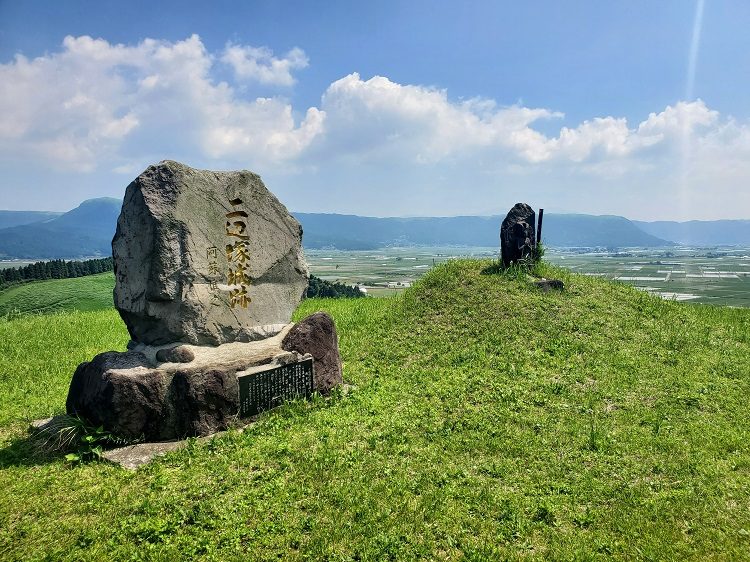 After some time spent admiring the views, we decided to descend down the opposite side that had been previously used for Aso natureland activities.
Looking at the freshly cut soft grass, it is very hard to resist the urge to roll down instead of walking.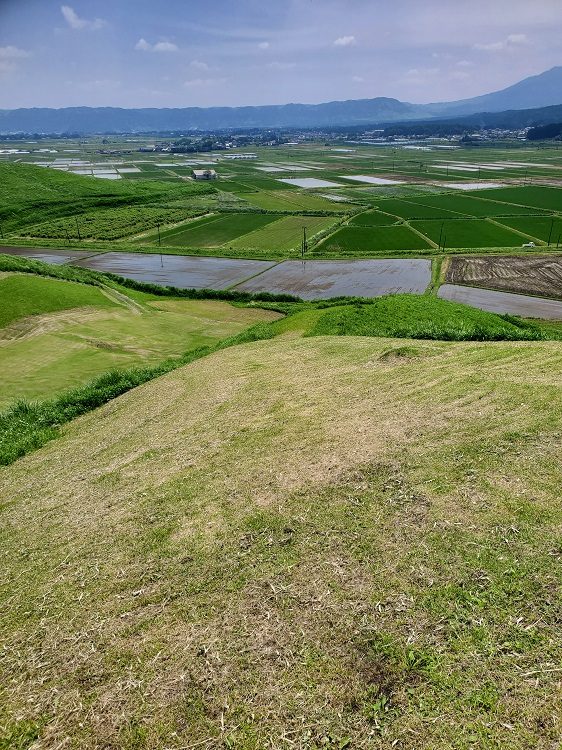 For flower enthusiasts, there is also the chance of spotting many different kinds of wild flowers.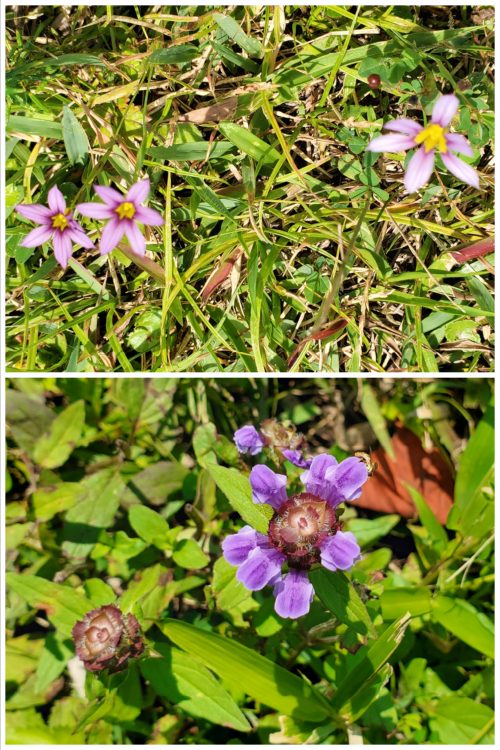 While being nowhere near as strenuous as hiking in the main mountains of Aso, the total trip including the walk from Michi No Eki Aso resulted in a decent 7km hike.
I would recommend a trip to Honzuka especially if you are looking for a small hiking excursion around Aso. Please take care in the summer months as it is very exposed with no shaded areas so hats and sunscreen are essential.
Thank you for reading and I hope you enjoy Aso!
Oliver