Hello from Michi no Eki Aso!
It's getting cold day by day. I love cold winter.
I love fresh air especially in the early moring.
Last weekend I went hiking Sunasenri in Mount Nakadake (1.505m). 
It was nice weather. I drove my car 25 minutes by town. It's 7 degrees. When I arrived start point of hiking, only 2 degrees♪
Aso Sanjo bus stop is start point of hiking. There's welcome information map at entrance. I walked on pathway.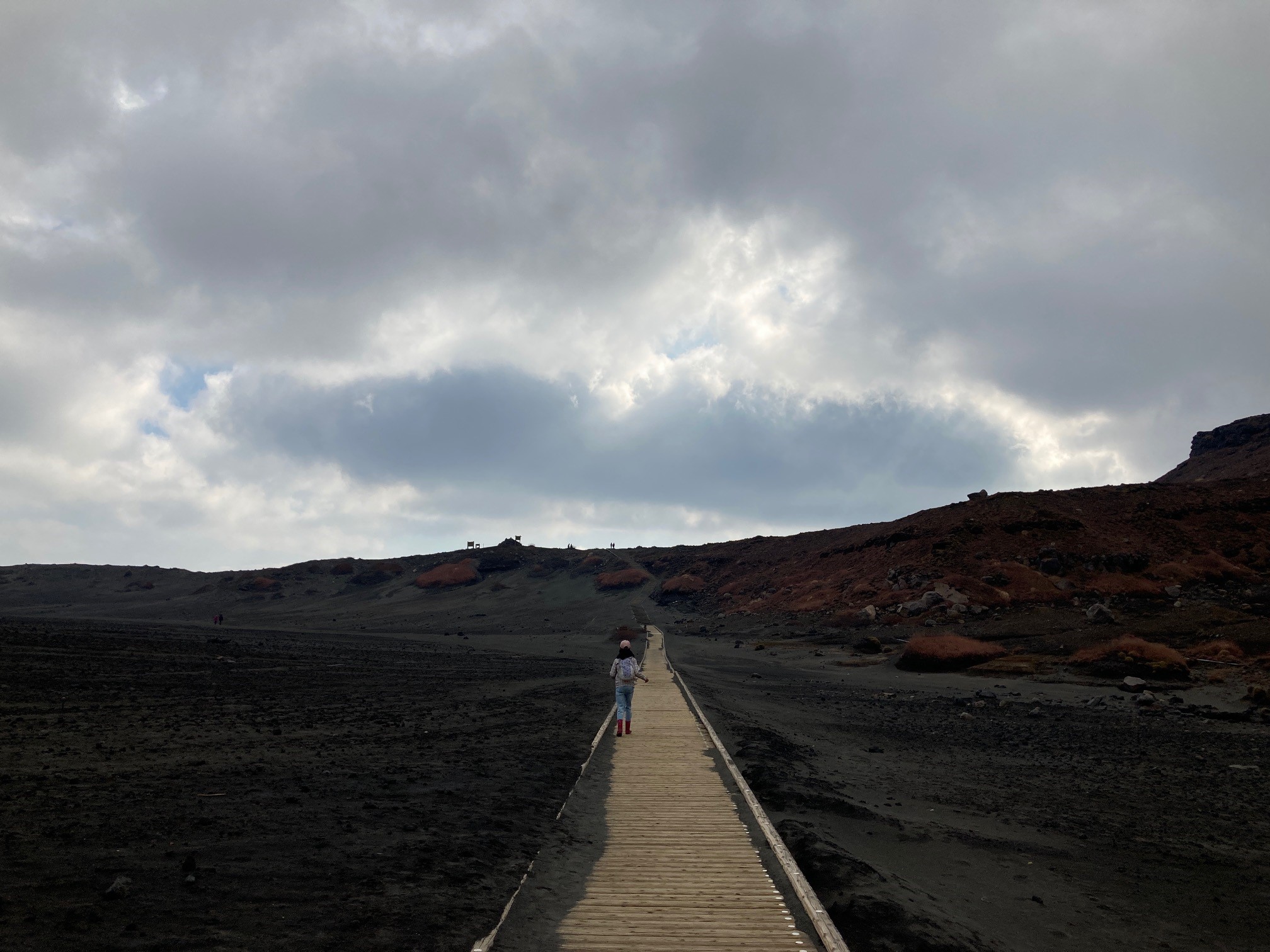 Suna means sands, Senri means faraway.
There's full of volacanic ashes like beach, no trees at all. Mount Aso is active volcano. Volcano is evidence that earth is alive.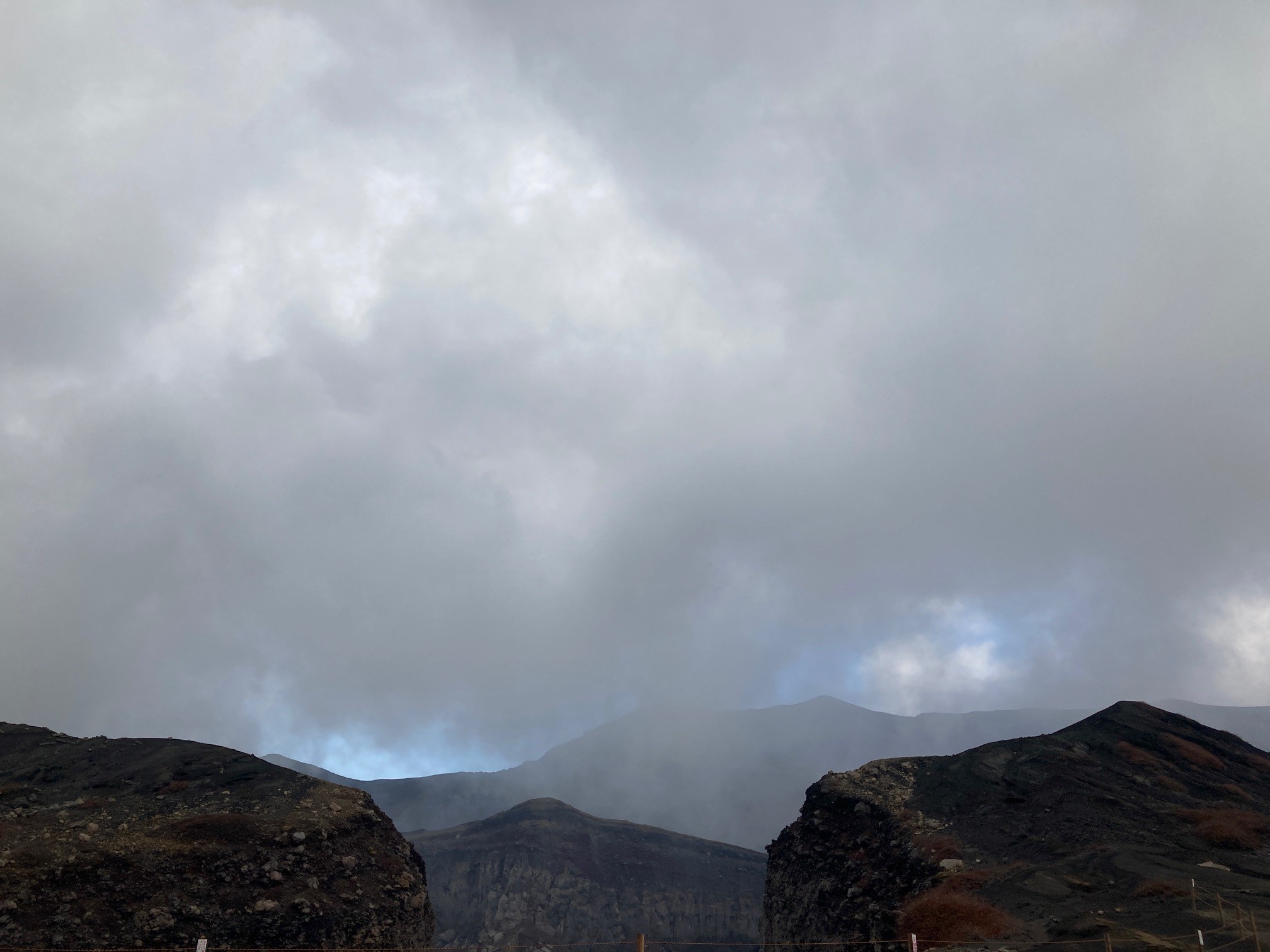 From start point of hike to top of Nakadake took 1 and half hours. It's so beautiful landscape. I could see colorful geographical layer of lands. yellow, white, black, red and brown.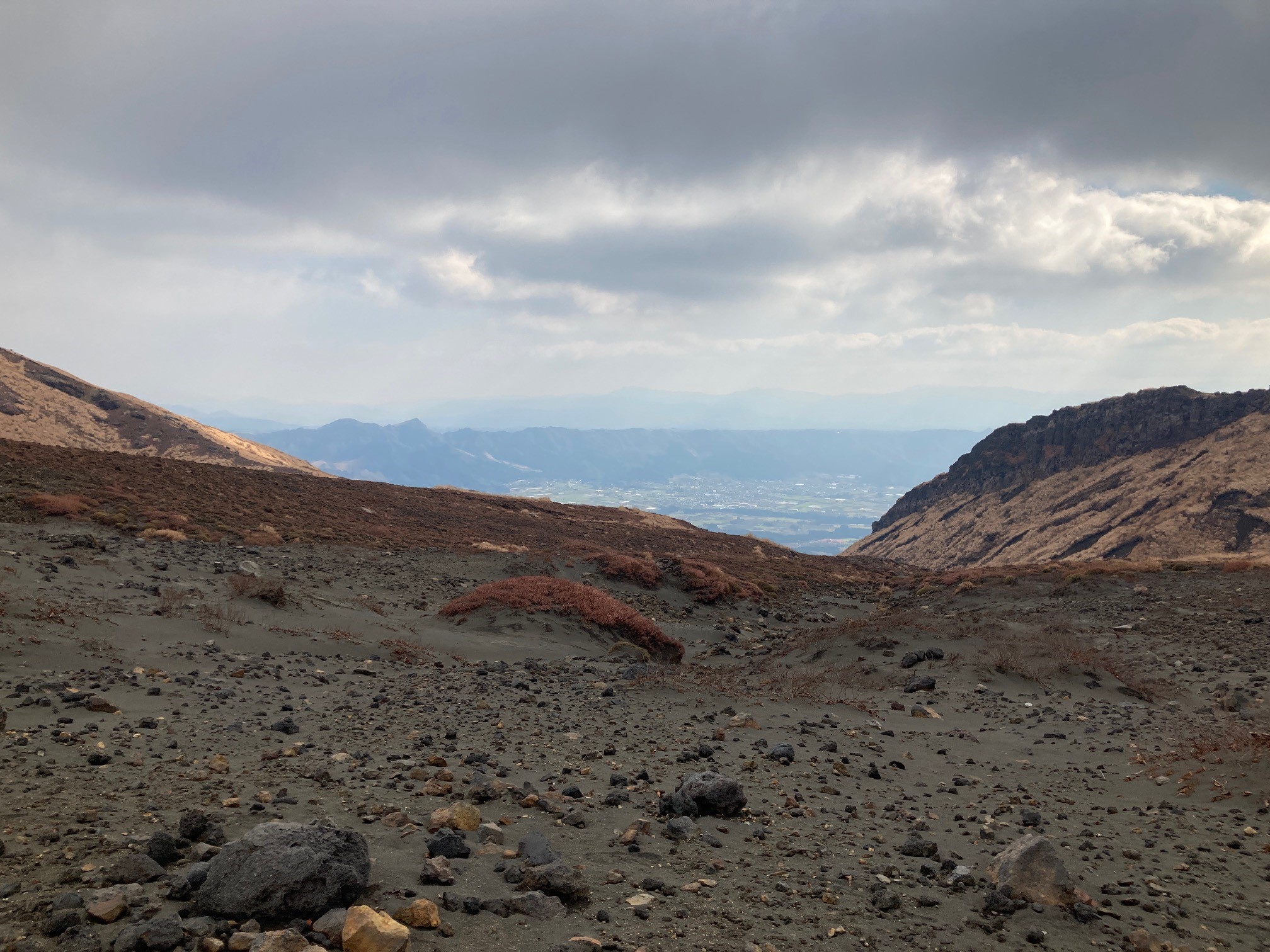 I could seen downtown Aso.
Leaflet of Mount Aso volcanic gas in Japanese "you can touch the heart of earth".
That's truly yes! This planet is alive. I was in spectacular world created by earth.
This place remind me Bjork's music video " joga"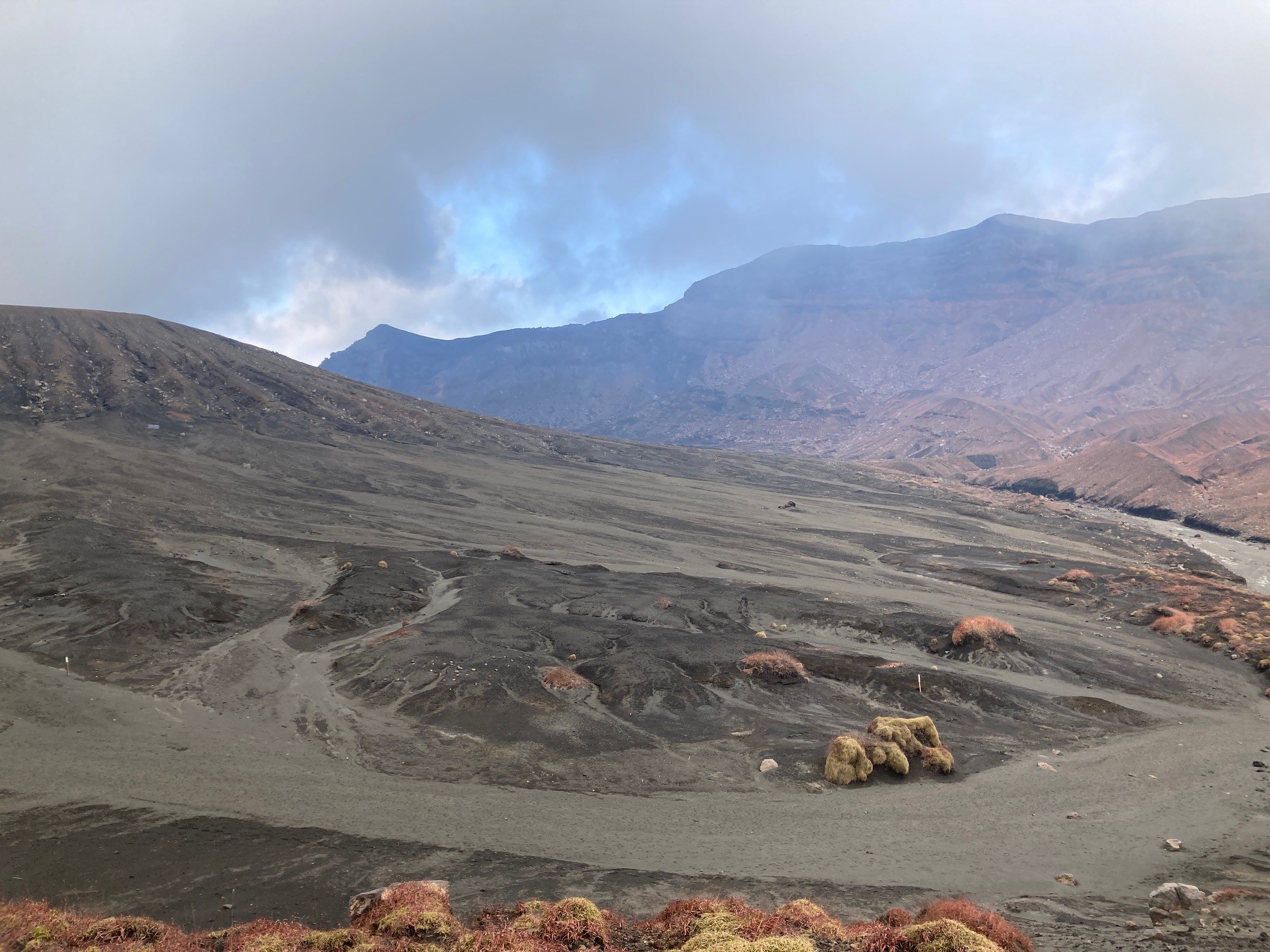 Next time I would like to hike Takadake (1592m) with winter coat ♪
Thea