Hello everyone, how are you?
In this winter, we hear the news that we have to be careful with influenza also not only covid.
I just had covid, and I really don't want influenza in the same season….
I am thinking more about having a healthy life lately. Eating well and sleeping well.
Today, I would like to share "The fermented food" to improve the natural immunity!
What is the first Japanese fermented food comes up in your mind?
Well, we live in Aso, "Otsukemono" Japanese pickles will be the one for me.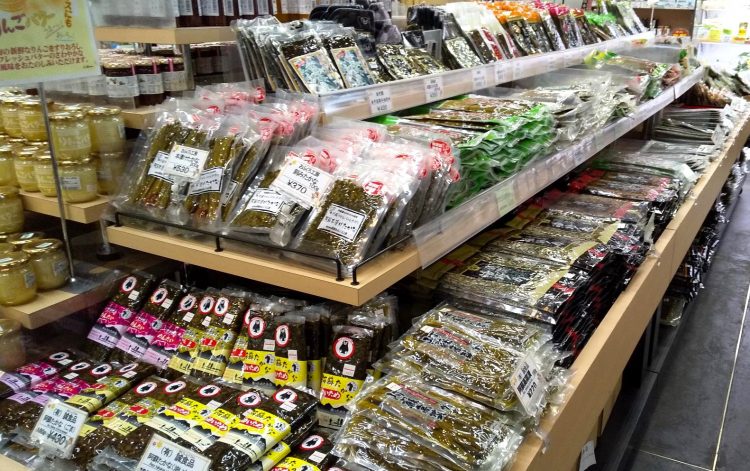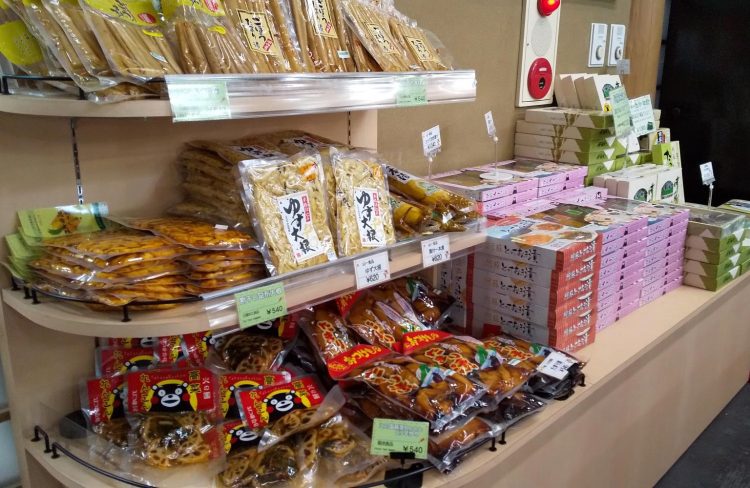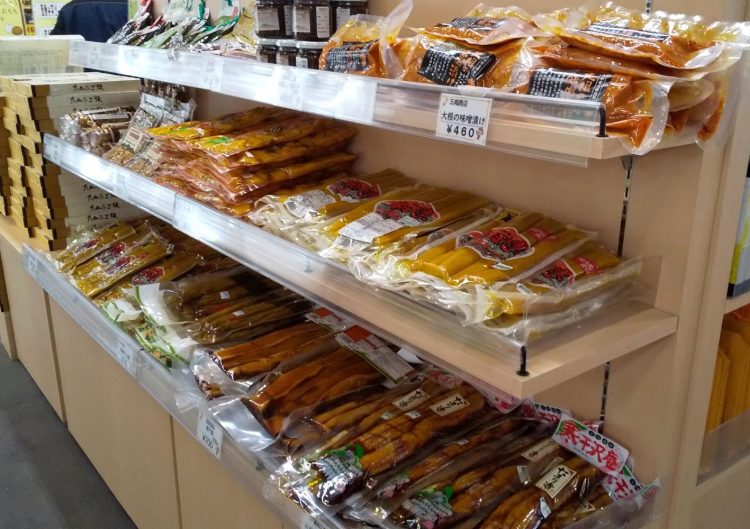 Look at this variety of pickles here at Michi no eki Aso!!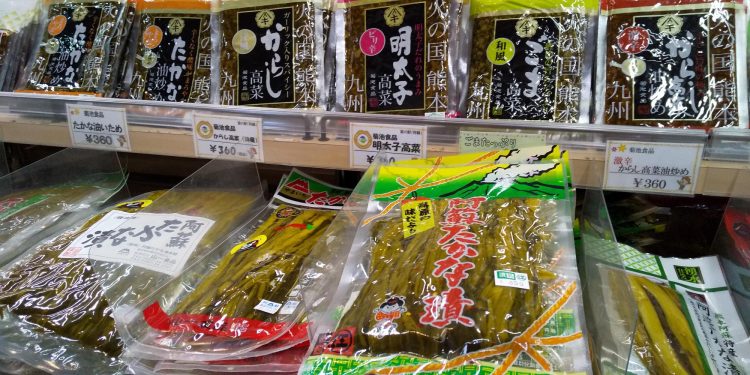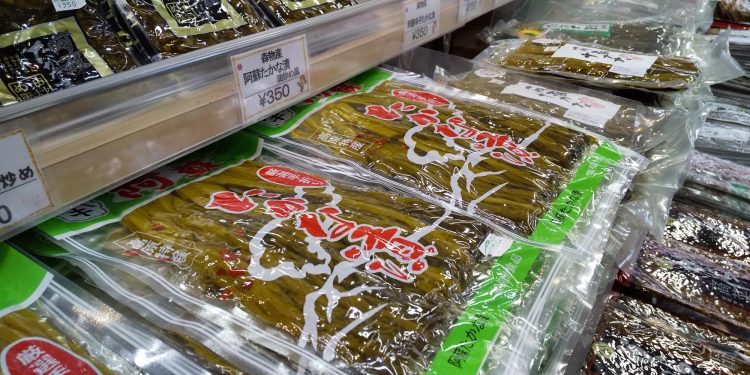 These green things are all Takana-zuke, it means pickled Takana. Takana is green leaves looks like spinach.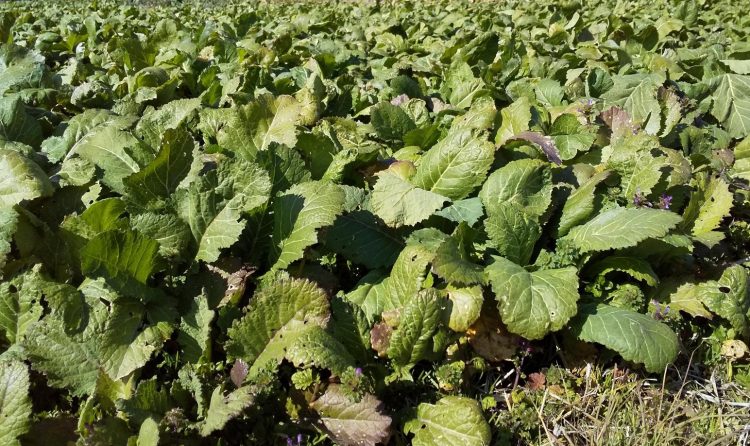 Kyushu area is famous for Takana. Especially as for Aso Takana, we have a lot of fans for its spicy flavor. The cold climates of winter in Aso helps them to have this unique flavor.
It is always popular souvenir for Japanese travelers, but it might be something new and hard to try for you.
If you have a chance to eat them at the restaurant or hotel in Aso, please try them.
Takanameshi is popular way to eat, mixing Takana-zuke in rice.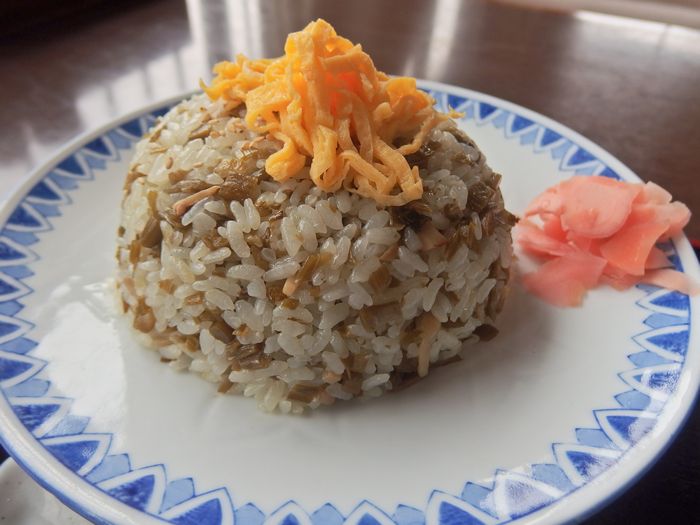 Smell is a bit strong (Because it is a healthy fermented food!),  but you might be addicted 😀
When you can't decide which one to buy as a souvenir, I recommend this package, it is handy and easy to try.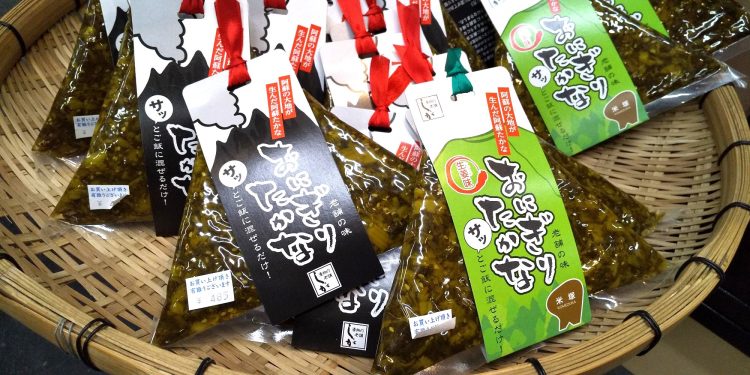 Next one I introduce is not special food from Aso, but Natto must be something comes up in your mind as a Japanese fermented food.
"Ofukuro Kobo" is a shop in Aso, making traditional food with grandma's recipe. Their Takana pickles are good, and also this Natto which is made with Aso soybeans are awesome as well.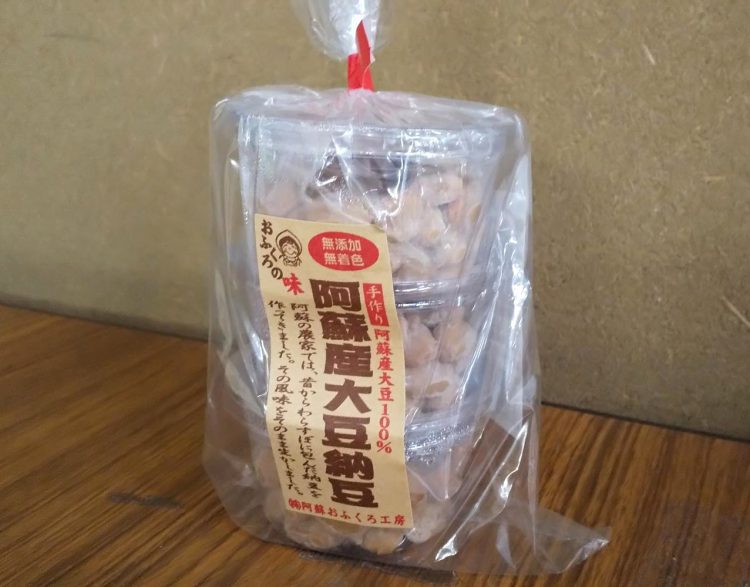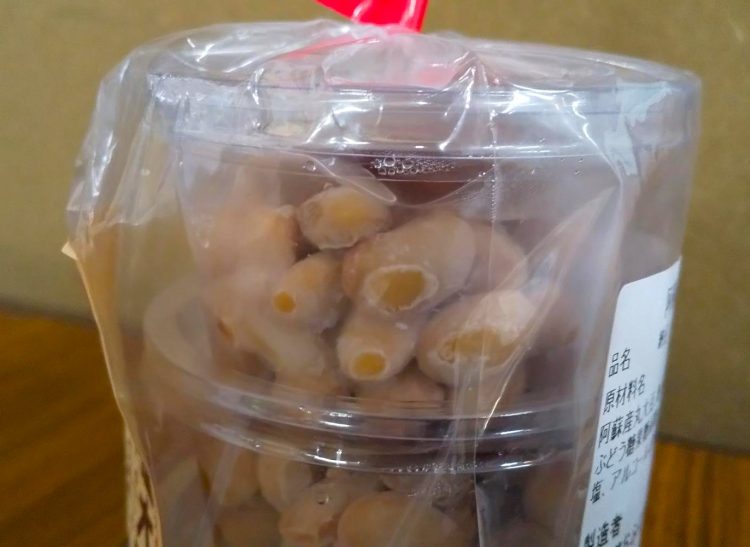 When you eat them, you can tell that Natto is the fermented soybeans. You can taste the soybeans' flavor and texture very well.
If you are not a really big fan of Japanese fermented food, yogurt will be the one to help your good health while your trip.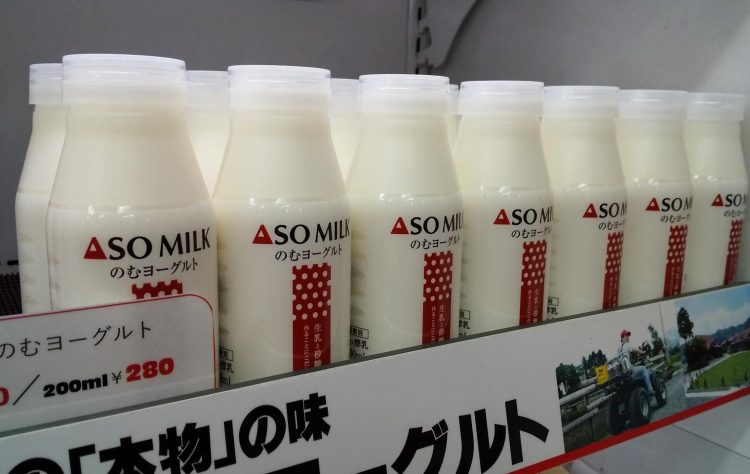 These are the yogurt made with ASO MILK. Their cows have stress-free life as sleeping, eating milking whenever they feel like. They are fed healthy grass from Aso. The milk have rich but also light flavor.  
 
We have a lot of products at Michi no Eki Aso, if you have any questions, please feel free to come by our tourist information desk. You don't need to hesitate to ask questions about the local products. It is absolutely fine with us!
See you soon in Aso!
Kana