Hello from Michi No Eki Aso! Today is last day of small vacation here in Japan. Typhoon passed by early moring. It's 22 degrees.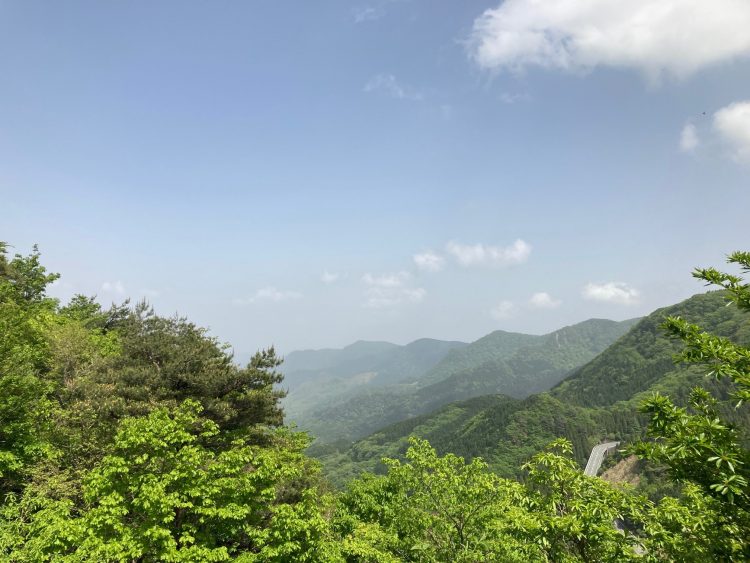 I would like to introduce you to a hike in southern outer rim today. Suntory No Mori is suitable walking course for family. "Mori" is woods. Suntory is the biggest beverage company in Japan. They provide this easy hiking course takes 1 hours. This is an artificial hiking course.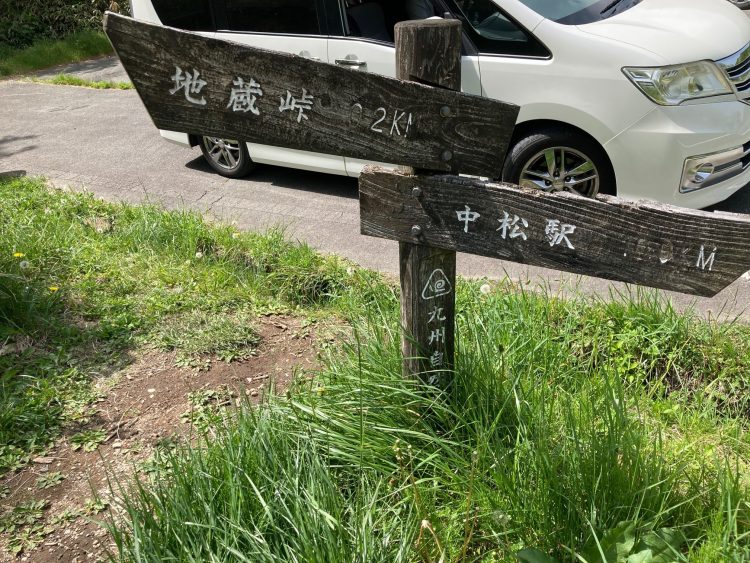 Next to parking, climb the stairs.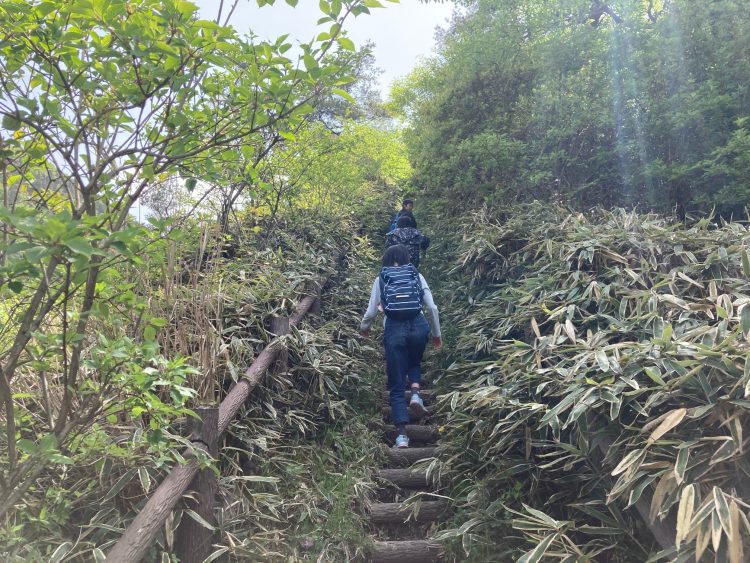 This is only a bit hard part of this course.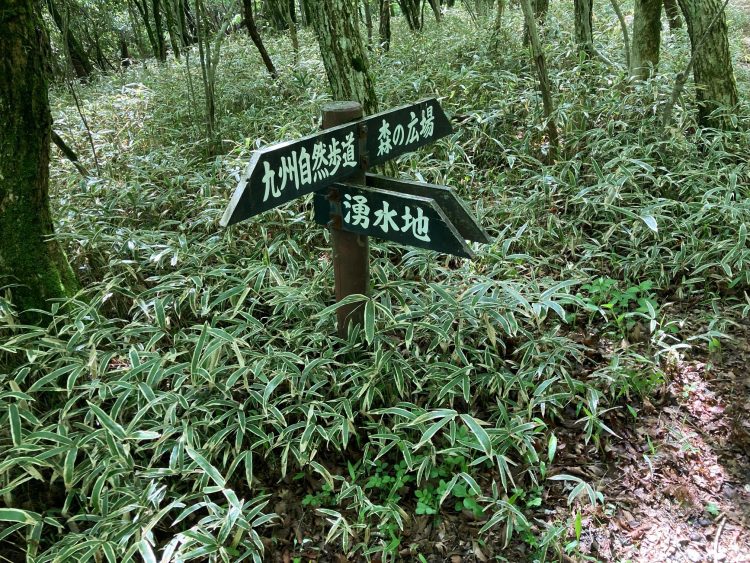 Once you arrive at Jizou pass, you can go down to spring,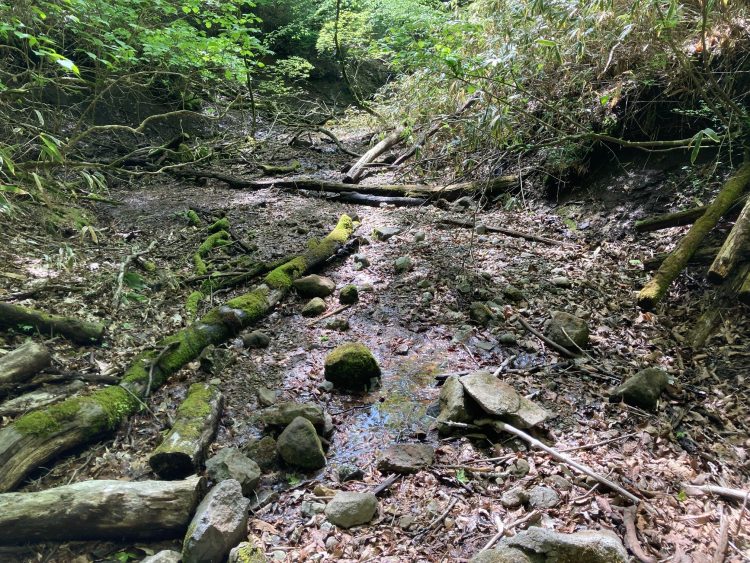 continue walk outer rim or have a break on these wooden chairs.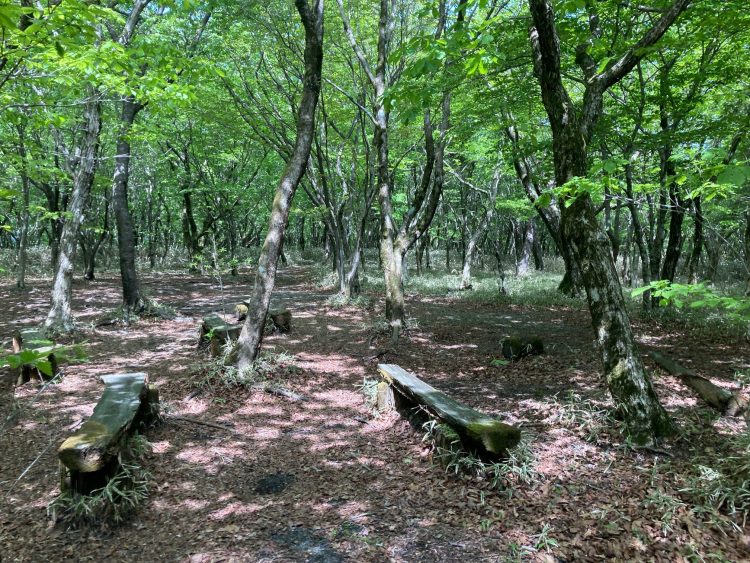 I love to sit down on these chairs with my daughter and listen to the bird calls.
This is really a peaceful place♡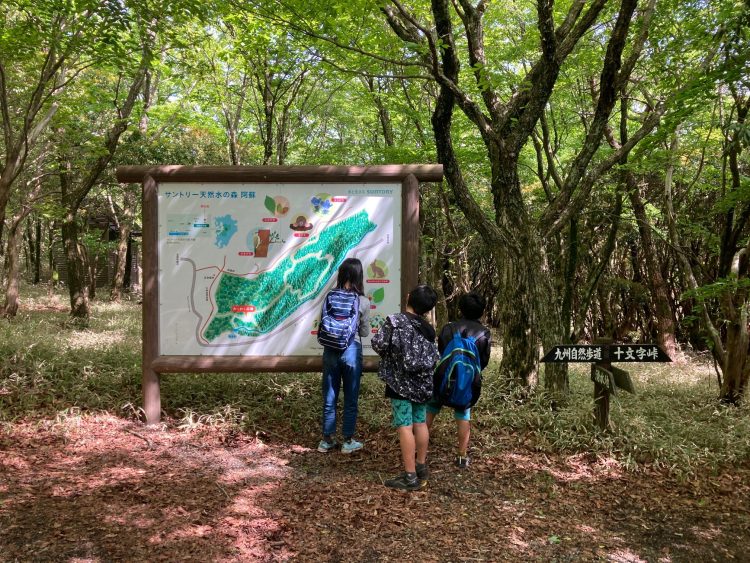 There's a map near the wooden chairs.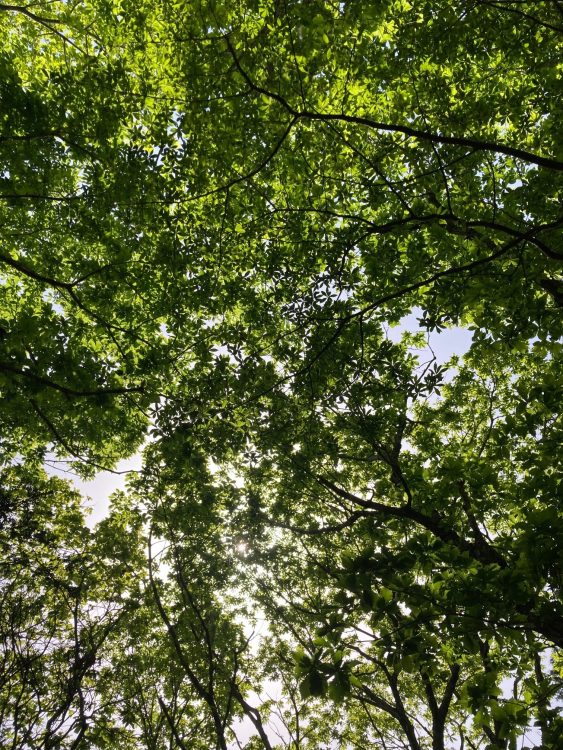 If you enjoy nature and easy hikes, this is my best course in Aso mountains.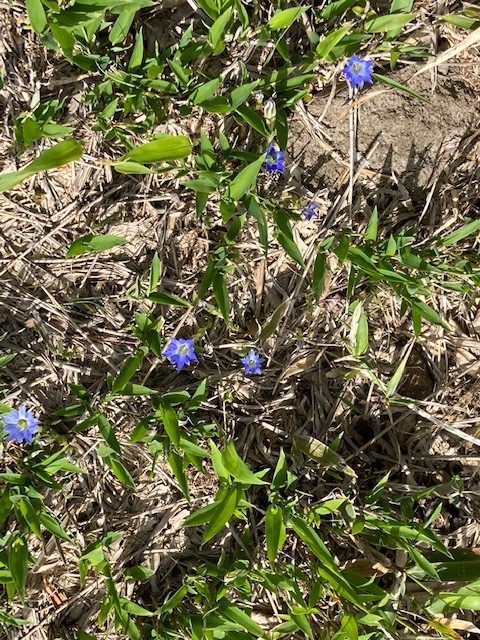 Have a good day !!
Thea