Hello everyone, this is Kana at Michi no Eki Aso.
One typhoon passed the other day. This typhoon took all the summer heat away from here,the temperature dropped all the sudden. It is also raining today, I am in the long sleeve…. I heard the crickets were singing last night. I can feel the summer won't be long in Aso.
It will be still warm in the end of August,though.
By the way,if you had been in Japan in summer, you should have noticed such a loud noise some creatures makes. The creature is … the cicada,the bug.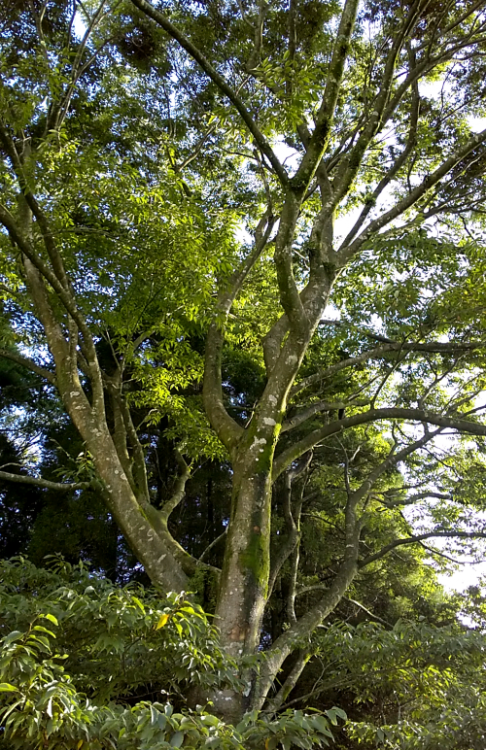 Cicada ochestra from a big Keyaki (a type of elm) tree in my yard.
I read that you have this bug all over the world. But somehow, they are so many in Japan, and close to us.
And it seems more various in Aso.
My favorite cicada is Higurashi, they live in the woods not in the city. They sing when sun goes up and sun goes down. It seems they have a sensor to feel the light. When I was a little girl, I had been told from my grandma that if we hear them sing we have to get out the woods quickly, otherwise you will get lost in dark woods. There is another interesting story, we had a eclipse here in Aso a couple years ago. When the moon started covering the sun, all the other cicadas became quite and Higurashi cicada took over. That made the eclipse show even more dramatic!!
Sound of Higurashi cicada.
After spending 10 years under ground, the cicada live only for 10 days on the ground. They have to find their mate in these 10 days. What a romantic cicada life…:) No wonder they sing so loudly.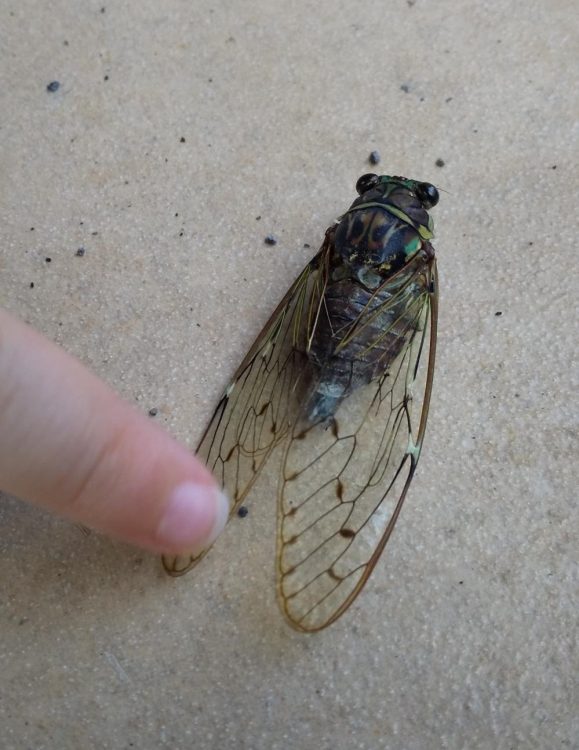 This is a Higurashi cicada fell on my porch. I hope he found his mate….
Here in Aso, you can enjoy listening to several different types of cicada singing.
Sit and relax in the outside Onsen in Aso, close your eyes. You will hear the cicada orchestra ,which is my favorite summer relaxing music:)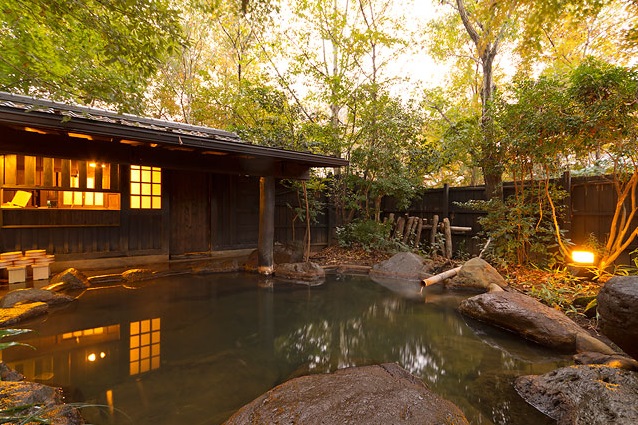 *If you go take a hike in the mountains, don't ignore Higurashi cicada warning in evening!! 😀