Petasites japonicus which is known as "fukinotou", an early spring delicacy edible wild plant seen in Aso which also means the arrival of Spring! I saw them while cycling around the mountain and very puzzled what were these, took pictures of them and found out that it is an edible wild plant eaten during spring. Petasites japonicus are to be pick from the mountain before the flowers bloom and its season varies by area; such as colder mountainous area usually from March to April while warmer flat land area such as Kanto region will be from February to March.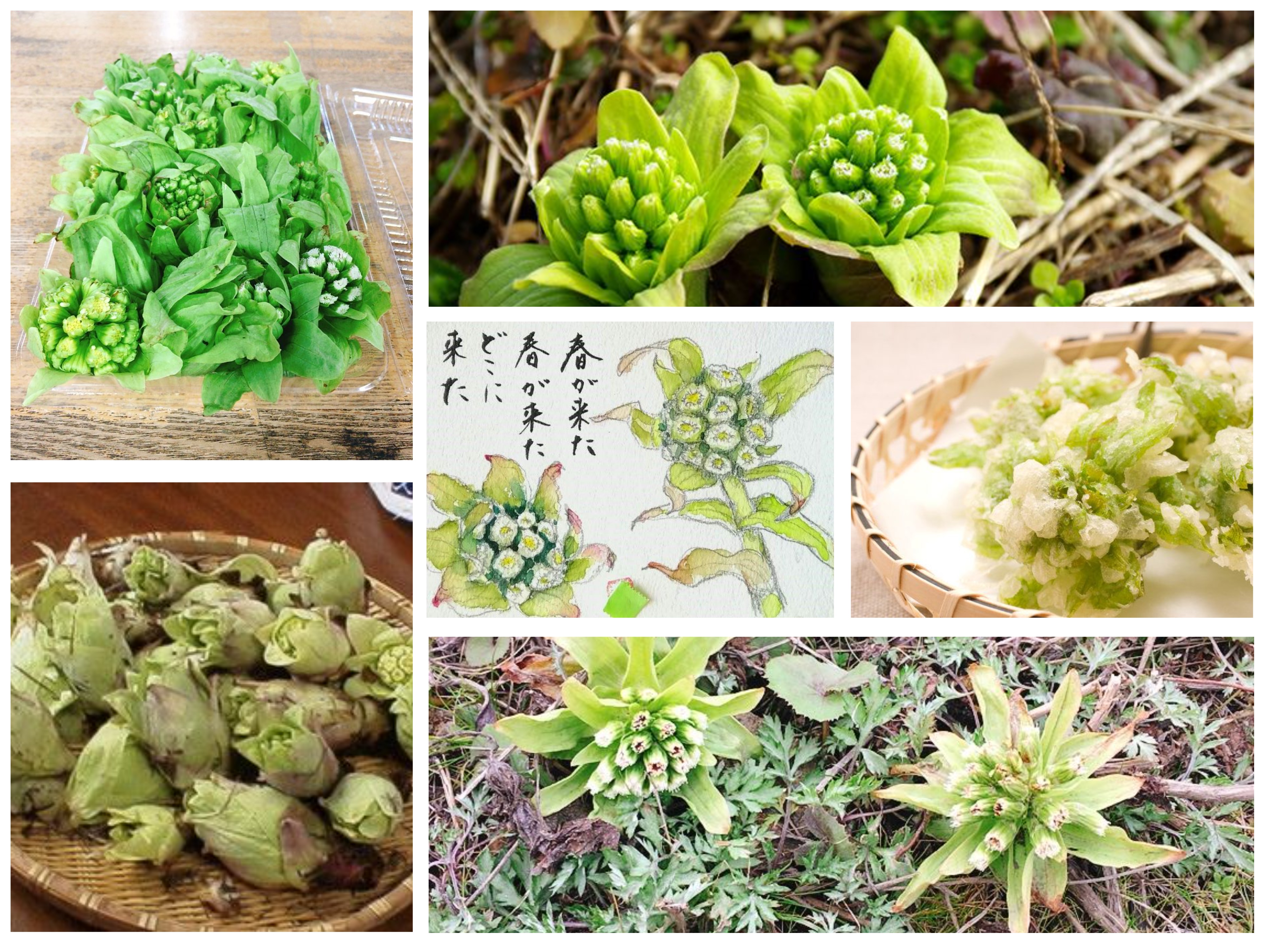 Methods of consuming Fukinotou
There are few ways of consuming it and most suggested popular way is to consume them as tempura and it has a bitter taste. Some other ways is to simmered in soy sauce and mirin broth or stir-fry them with cooking oil. For those who which to reduce the bitter taste, it is suggested that you can boil and soak them for few mins but at the same time it may also remove the scent of the plant.
By the way, this wild plant, Fukinotou is currently available in Michinoeki Aso and if you are curious how does it taste like, why don't you come by Michinoeki Aso to purchase it? Spring seasonal delicacy is waiting for you!
We hope to see you soon in Michinoeki Aso! ^ ^ Yoshimi