Today, we are going to participate in the annual potato-digging event. The weather is excellent! Around eleven o'clock, we drove to Namino, a district in Kumamoto, which is the place for today's event.
Only then did we realize we would join a group of elementary school students from Kumamoto City to experience the activity together! Seeing their energetic and lively appearance instantly lifted our spirits.
Before starting the potato digging, the volunteers there prepared a delicious potato miso soup for us. The creamy potatoes paired with perfectly seasoned miso soup were so good that some kids even had four bowls. It was delicious!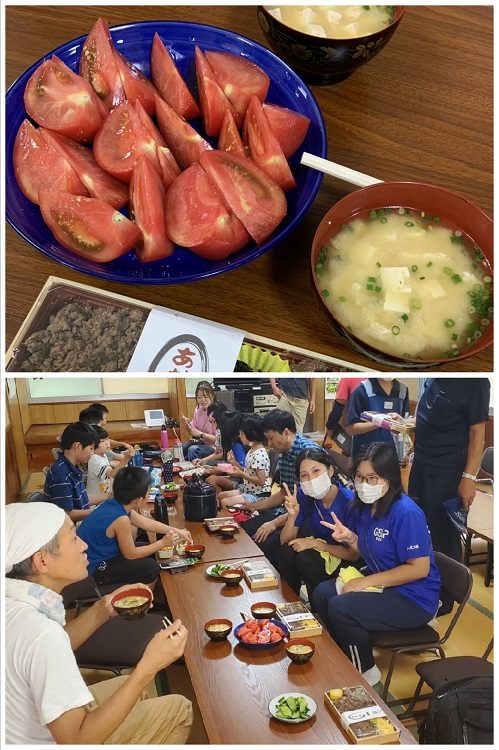 Besides the miso soup, there was a large plate of fresh tomatoes and cucumbers, which was refreshing and perfect for the summer heat.
After filling ourselves, we walked together to the potato fields, donning gloves and rain boots, ready to start harvesting!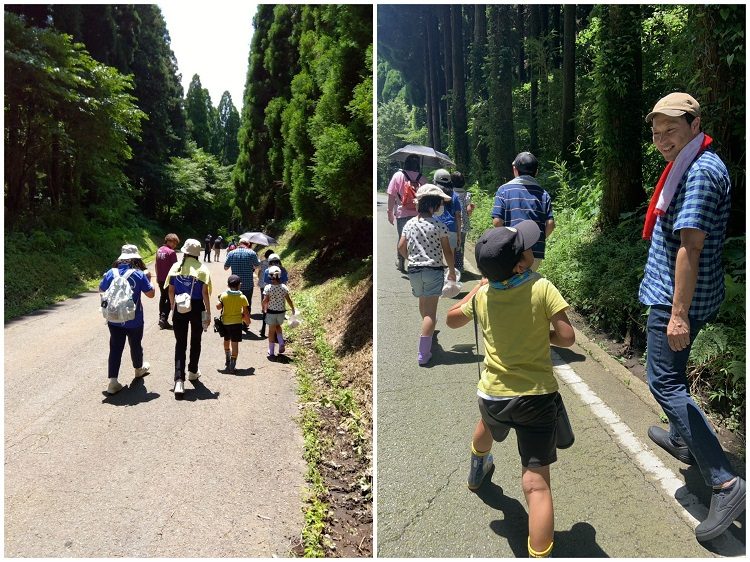 It was our first time harvesting potatoes, and it felt like unwrapping surprise packages or playing a treasure hunting game. We never knew if we would find big or small ones, including those cute baby potatoes that were just adorable.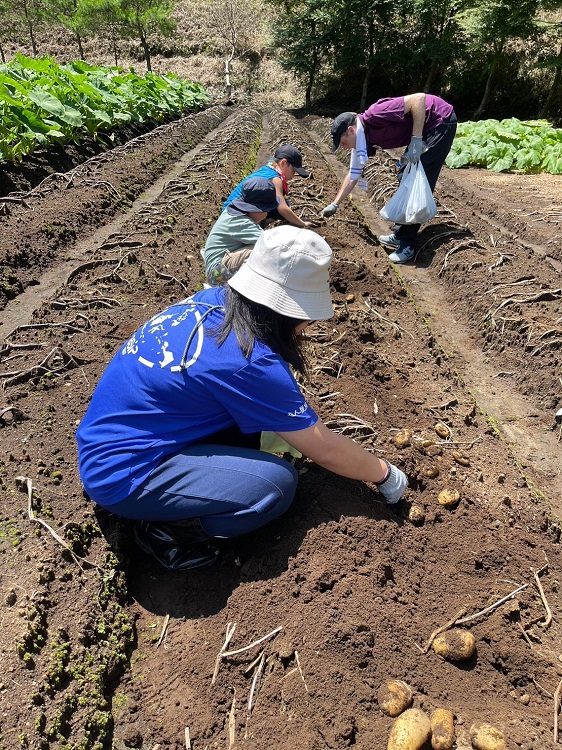 All the harvested potatoes could be taken home, and the kids dug so earnestly, never stopping from the beginning till the end. You could feel everyone enjoying themselves.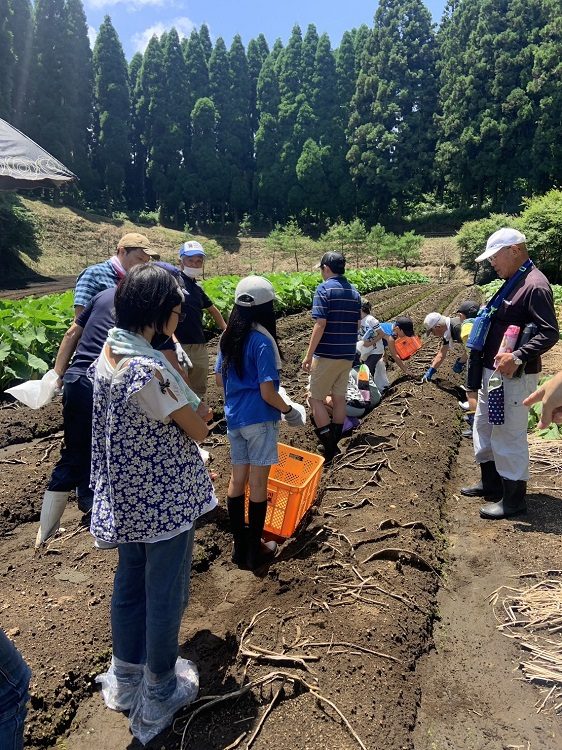 One little boy even dug up two large bags of potatoes, so much so that he couldn't carry them himself. His family must be pleased.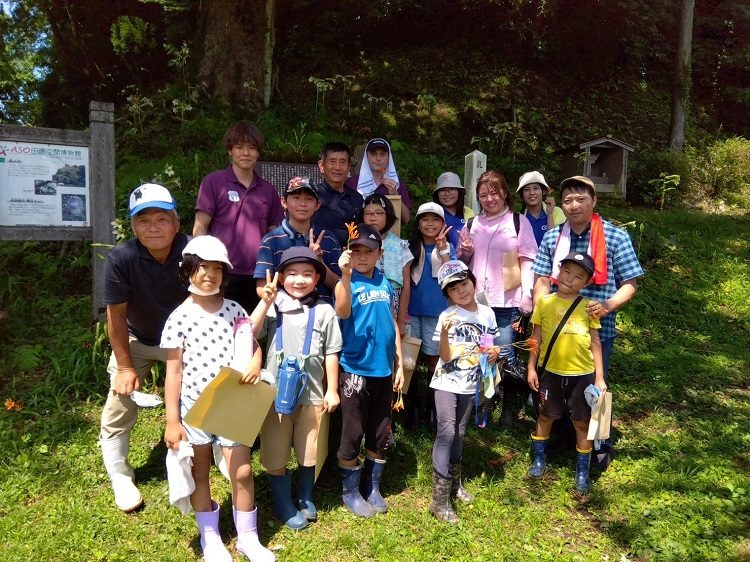 As potato enthusiasts, we took ten potatoes back with us. Though not a lot, they were all good-sized!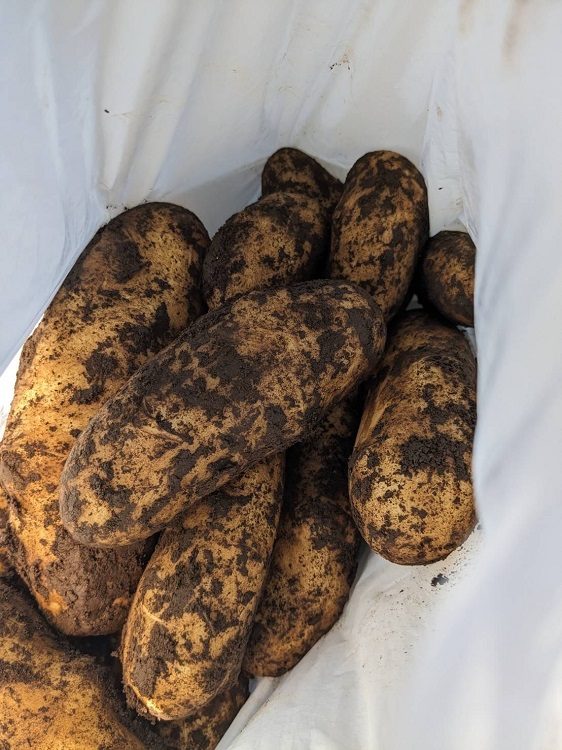 After the harvest, the farmers at the plantation guided us further, introducing us to some local plants in Aso. For example, "キツネノカミソリ" (kitsunenokamisori) is an orange funnel-shaped flower whose name translates to "fox's razor."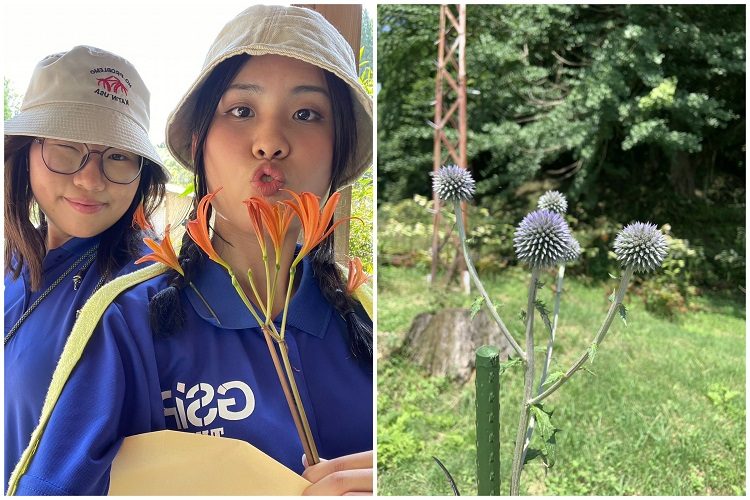 It's called that because it's said to grow where foxes live, and its leaf shape resembles a razor that is thought to be used by foxes in the mountains.
Apart from potato digging, the organizers also thoughtfully held some small contests to see whose potato was the heaviest and whose had the most unique shape. The winners got a bag of cucumbers!
The most uniquely shaped potato was chosen through a vote, and the heart-shaped potato won, which was really fun, and everyone felt involved.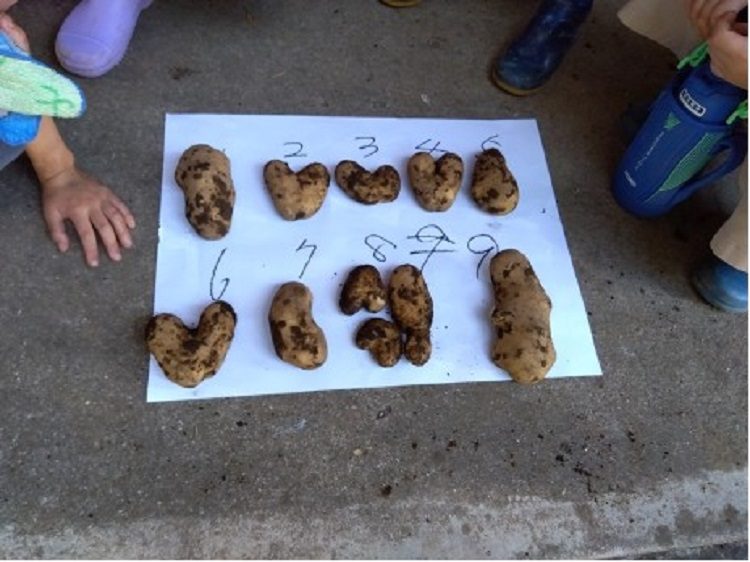 During the event, we also became friends with several kids who we were chatting with along the trip. The half-day trip was fulfilling, and it felt like time flew by. It was a fantastic and joyful experience.
When we got home, we cooked the potatoes we harvested and they tasted incredibly delicious, as we had harvested them ourselves. What a wonderful day!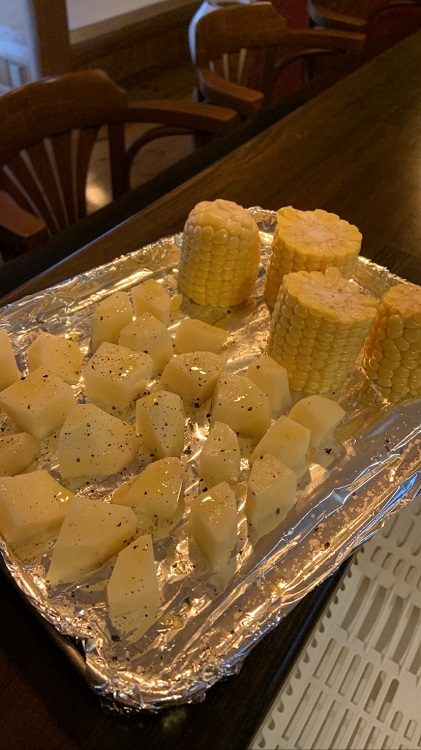 Thank you for reading and I hope you can enjoy some of the numerous annual events in Aso!
Ellen