Hello from Michi no Eki Aso!
I went to see the crater of Nakadake(中岳)today.I was really excited about going there for the first time!
It takes about 30 mins from Aso Station by car.And you should pass the toll road to get to the place you can see the crater.
It depends on what car you have but it costs between 200 to 800 yen to pass through the toll road.
Also you can take buses from Aso Station.
First, you take a bus to Mt.Aso terminal from Aso Station. After, please transfer the bus to Crater stop from Mt.Aso Terminal. It costs 1150yen one way.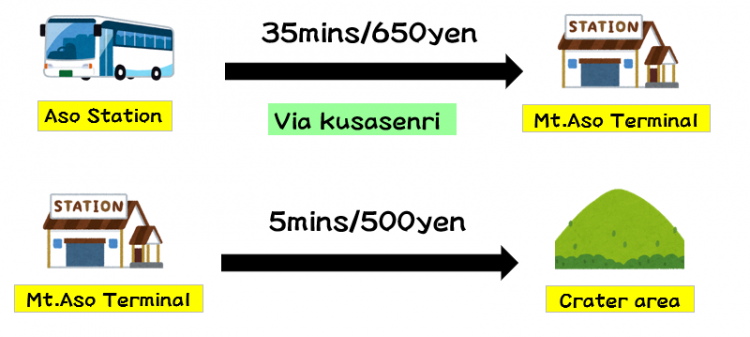 Mt.Aso terminal is just reopened from the end of February this year.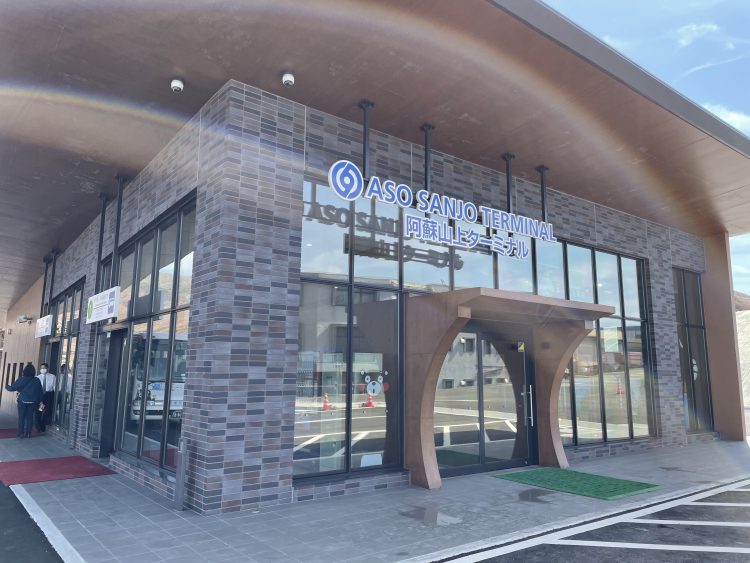 The terminal is brand new and there are some of souvenirs related to Aso and Kumamoto on sale there.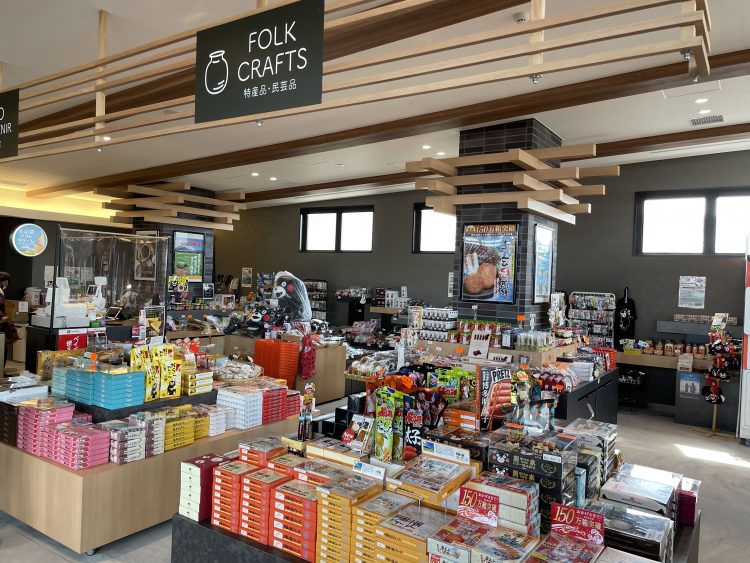 There are some drinks and ice creams you can enjoy!
After passing through the toll road gate, I got shocked!
Look at these views!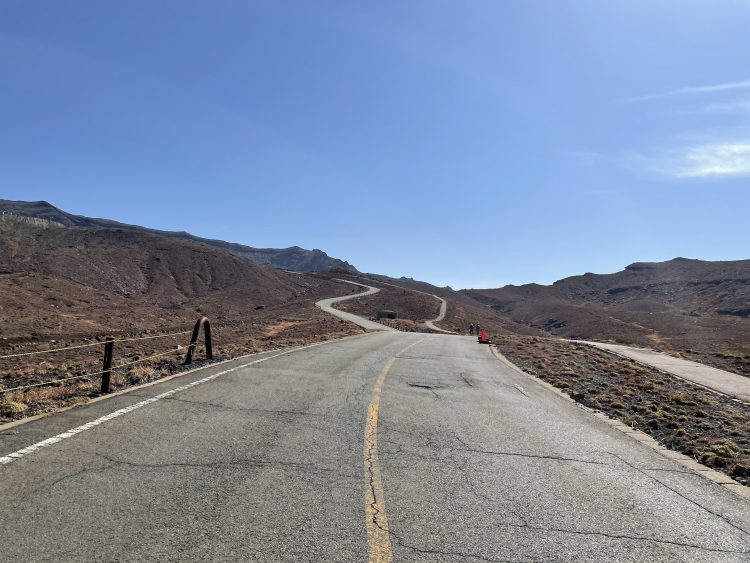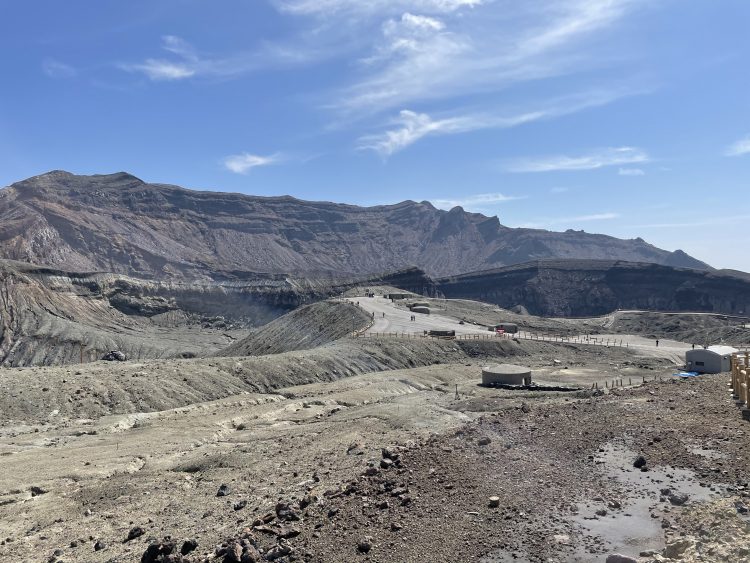 Can you image where I am?
This is Aso but, this is not the Aso that I know lol
This is a different world for me! I could not close my mouth while going up to the crater area lol
I always see green, yellow grassland and black grassland (controlled burned grassland) on Mt.Aso.
But, there are black sand on Mt.Aso. This place is called Sunasenri(砂千里). Suna means sand and Senri means something endless.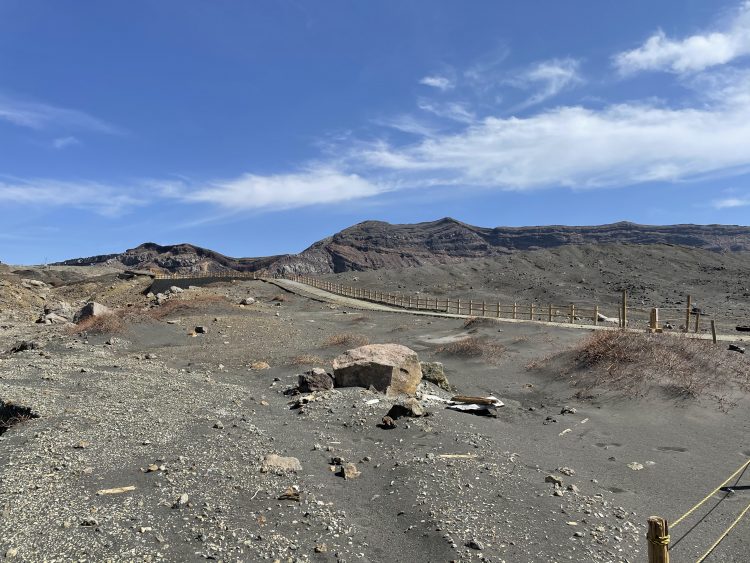 You might know or you might have heard of Kusasenri(草千里) before.
Kusa means grass as you can see grassland on the picture below.
They have similar names. They are kinds of brothers!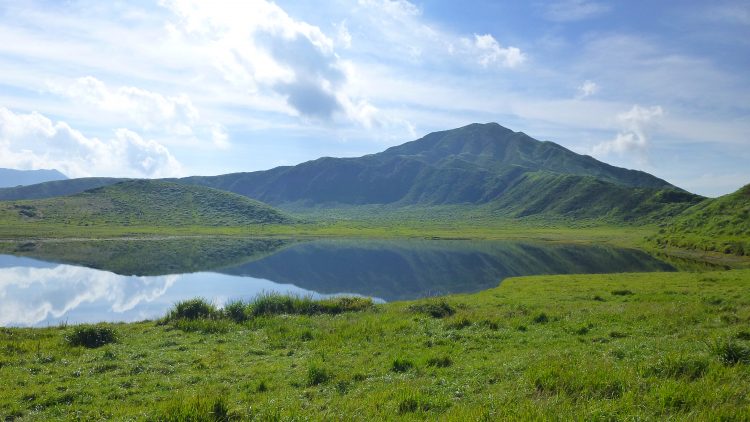 Finally I arrived at the crater area!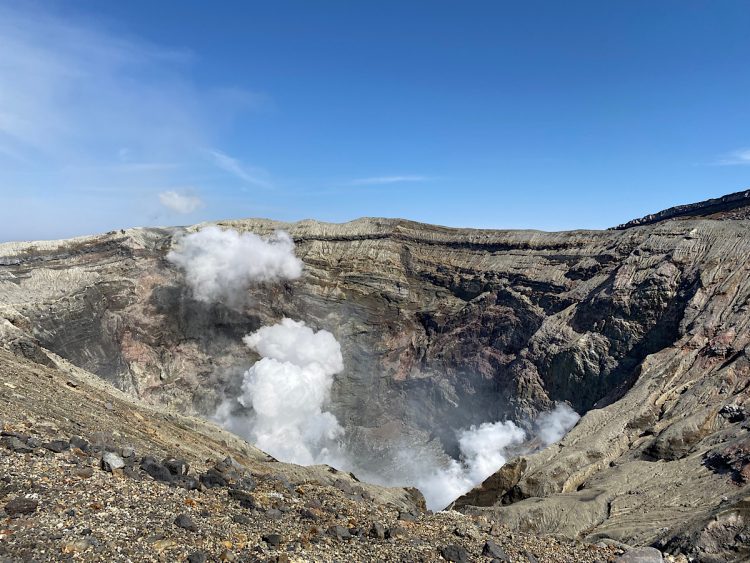 Aso is alive!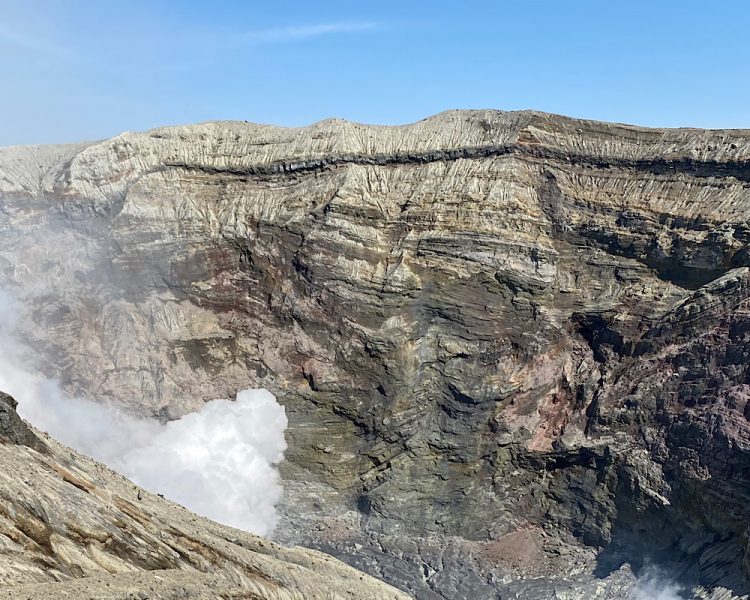 You can enjoy viewing different faces of the crater from several places.
After the forth big eruptions, Mt.Aso has been shaped in this beautiful mountain. Even now Mt.Aso is an active volcano.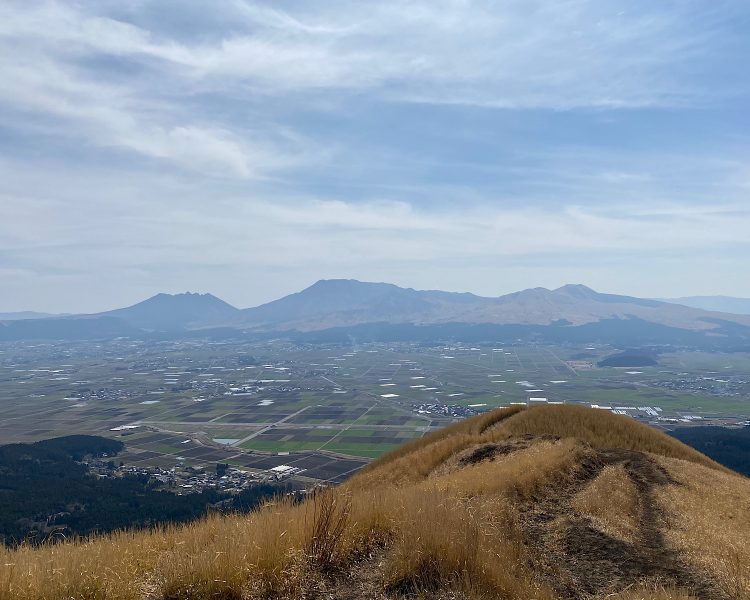 I am proud of living in Aso with these surprising active mountains.
If you would like to go there, please check the current situation of the crater area. Due to the weather and conditions for your own safety, the crater area may be temporary closed.
You can check the current situation on this website.
English
Information on restrictions for the Aso Volcano West Crater
中文 (Chinese)
한국어 (Korean)
Also please ask us about it and we will give you more information!  
Kirara