Speaking of specialties in Aso, Aso milk comes to my mind. It was a great pleasure that we had a chance to visit Aso Milk Factory. It took about 10 minutes to get there by car from Michi No Eki Aso.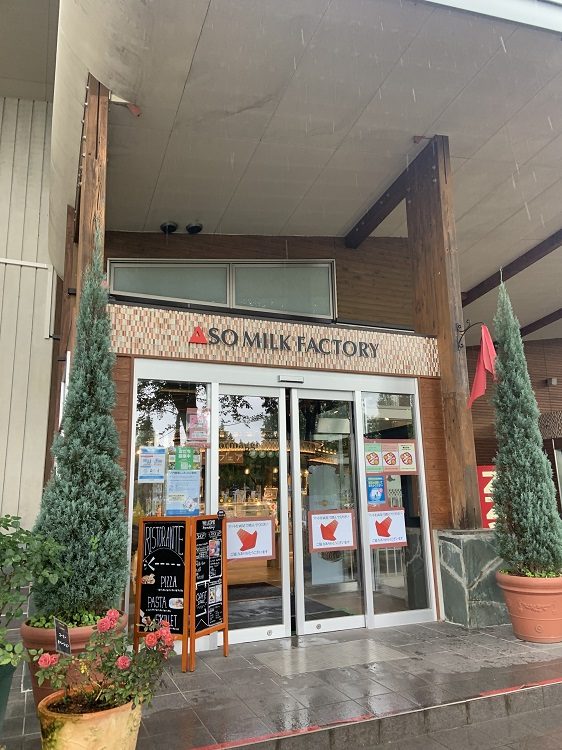 I couldn't help but keep staring at their stunning Baumkuchen when we entered the shop. With layers and layers of cakes with shiny frosting on top, who can resist this gorgeous dessert? We immediately decided we were taking it home.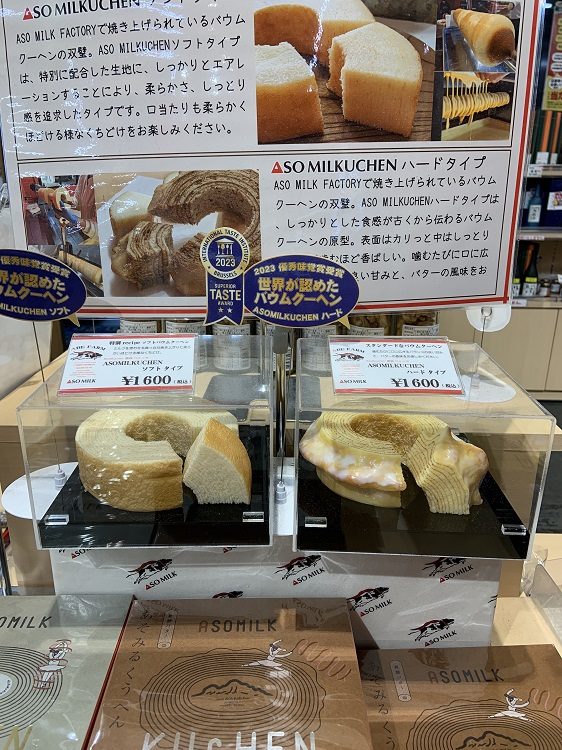 As a person who loves dairy products, I felt like I was in paradise. There was milk, yogurt, various cheeses, cakes, puddings and cookies. All of them were produced by this amazing factory.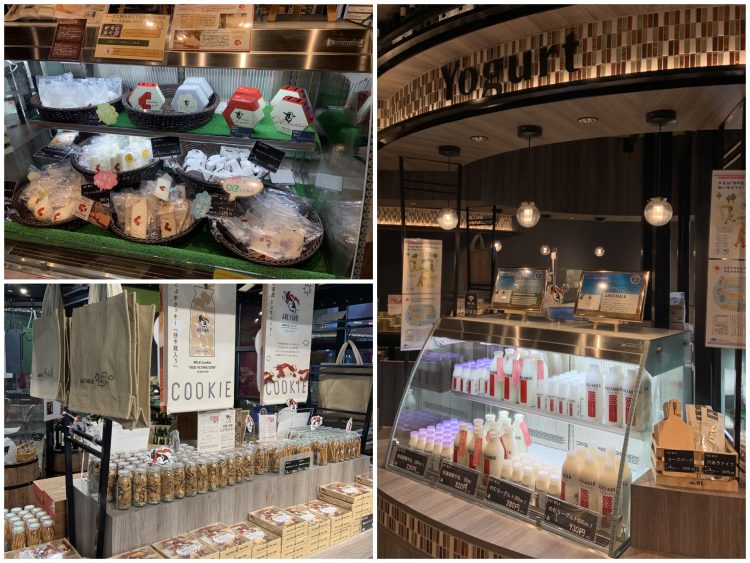 There was also a part you could see how they make their Baumkuchen. They rolled a layer of batter and baked it with a row of fire. That was the time I knew how it was made. I can't wait to give it a bite.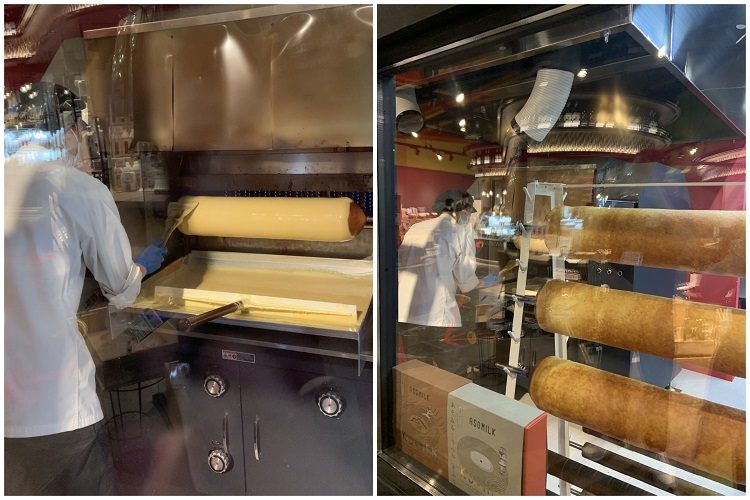 After going through the shop, it was time for lunch! We went to the restaurant in the factory and ordered a mozzarella pizza, braised beef spaghetti, and beef curry rice. They grated the cheese on top of our dishes. It was so satisfying.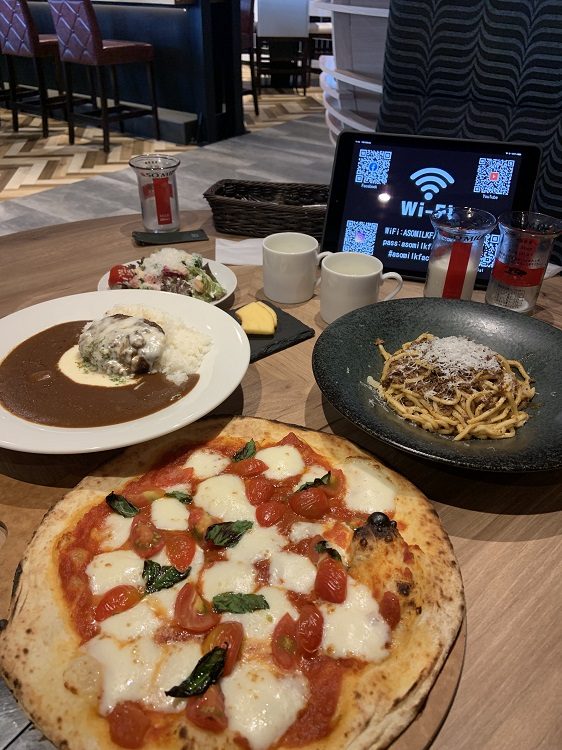 This trip wouldn't be complete without having an ice cream. There were different combos of ice cream, such as classic ones, ice cream with Baumkuchen, and cannoli but with ice cream inside. Their ice cream was only made with milk, so it melted really fast. The ice cream is super creamy and rich in flavor. We highly recommend you try it!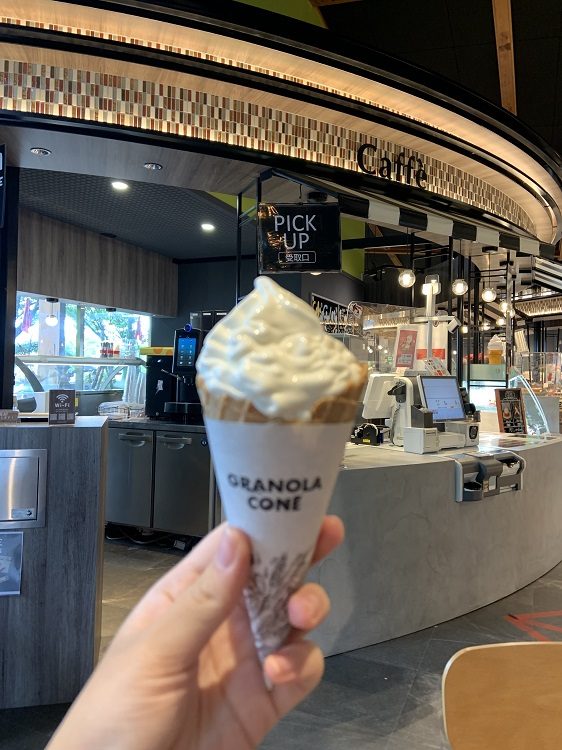 Thank you for reading and hope to see you in Aso!
Ellen and Sawa