Hello everyone! How have you been?
Last week, Japanese Meteorological Agency announced the end of rainy season in Kyusyu area. It was almost one month ahead of general year.
It was very warm even in Aso on my day-off. We decided to escape from Aso caldera (our house is inside of caldera) to avoid the heat.
Here is a spot which is famous for many beautiful waterfalls, "Kikuchi Gorge".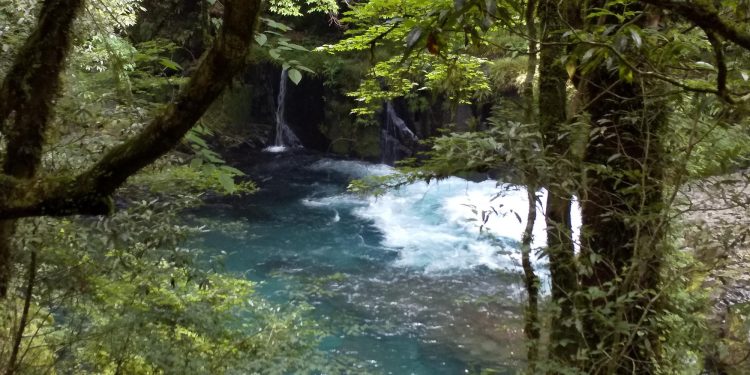 It is only 35 min drive from Michi no Eki Aso/JR Aso station.
All the water collected at the expansive grassland at the north side of the outer-rim in Aso make many streams. They get together and become Kikuchi river. ( Aso area is the origin of 6 class A rivers, and Kikuchi river is one of them.)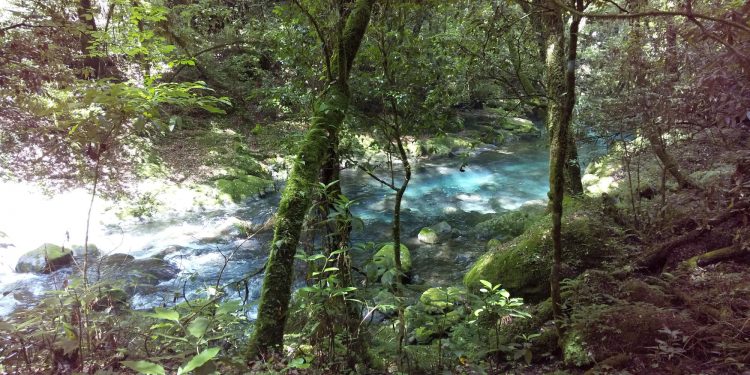 "Kikuchi Gorge" is the origin of Kikuchi river, it must be beautiful in fall but somehow I always  feel like to visit there on a sunny day in the middle of rainy season. Just because I expect to see a massive amount of water!
If you go to "Kikuchi Gorge" from Aso, you should pass this entrance once and in 1 min, you will see parking lot on your right.  (parking fee : 200 yen/day)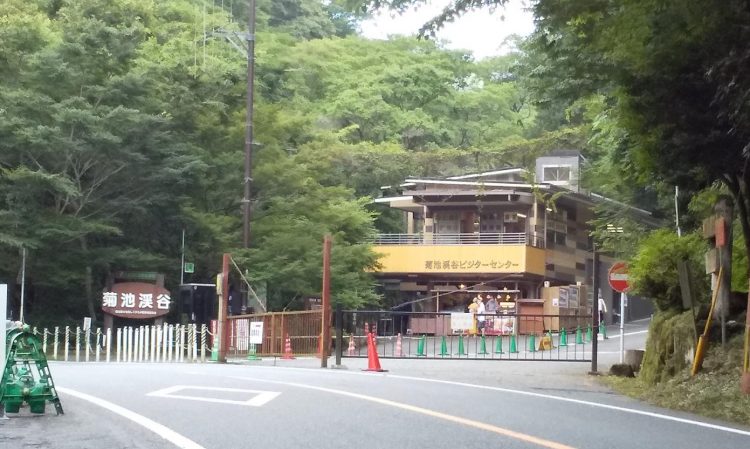 After parking the car, it is about 5 min to the entrance on foot. 
Entrance fee for this trail is 200 yen per person. It will be used for maintenance of the trail.
The trail goes along the other side of river so cross the bridge and let's start hiking!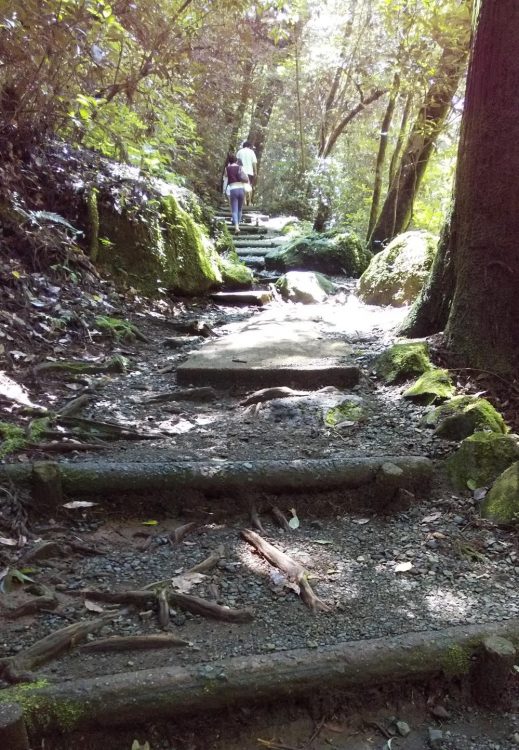 The trail is not difficult, going up slightly. It didn't make me sweat even.
Looking at the trees is fun as well, there are many trees growing on the rocks like this.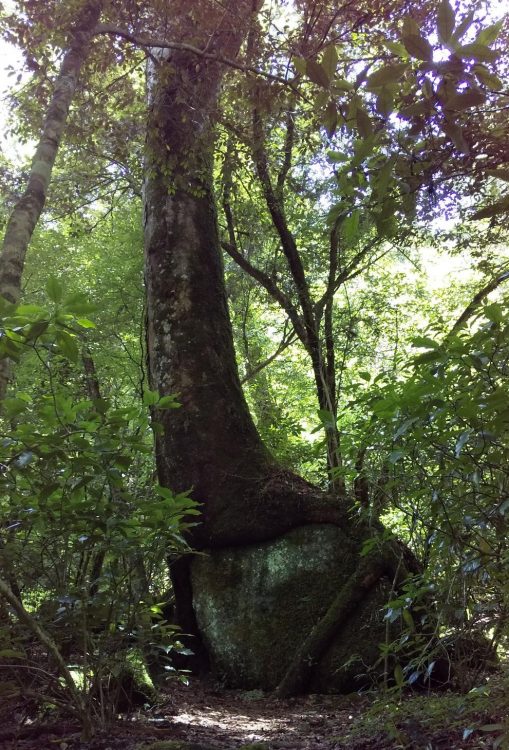 I liked this tree the most. It looks like a bird sitting on the egg.
At some falls, you can get by the water easily.
There is a sign in Japanese to tell you that you are not allowed to swim, so please remember!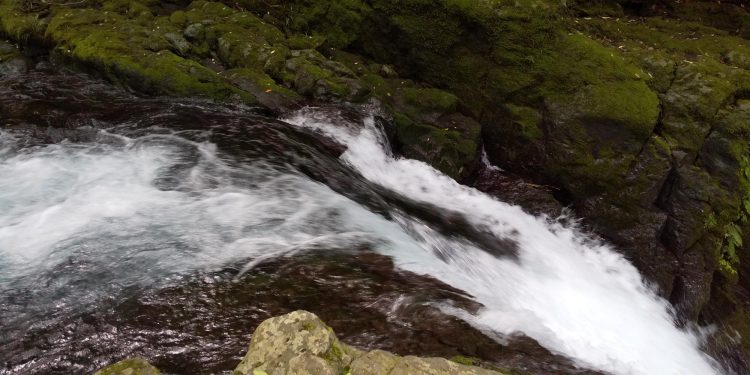 You can go right beside of the big falls, but please be careful with little kids…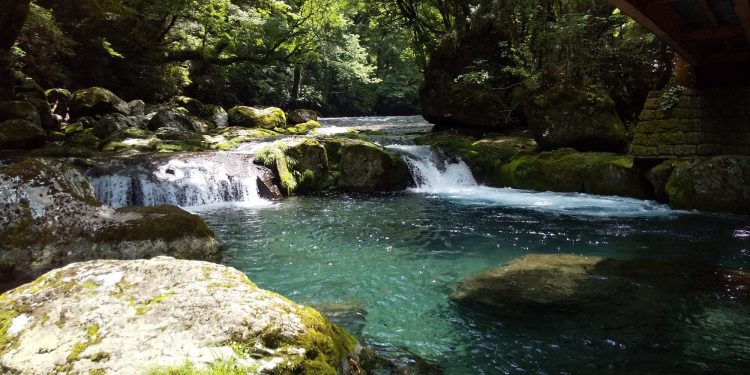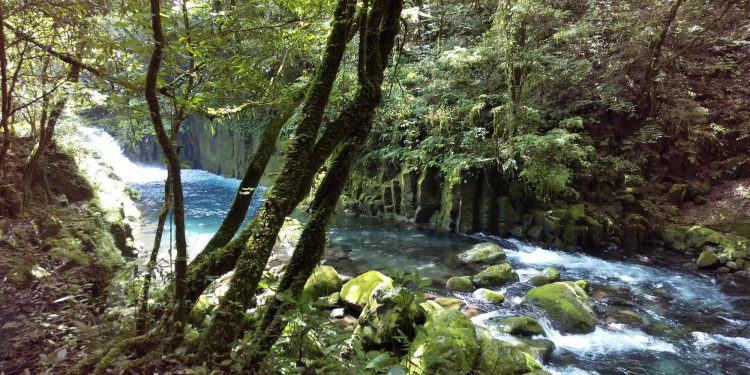 The water is crystal clear, some pools look cobalt blue, the nature here is always so beautiful.
I share a couple more photos from each waterfall.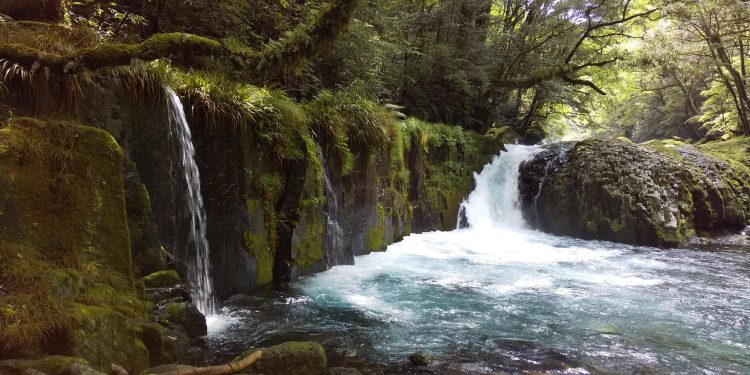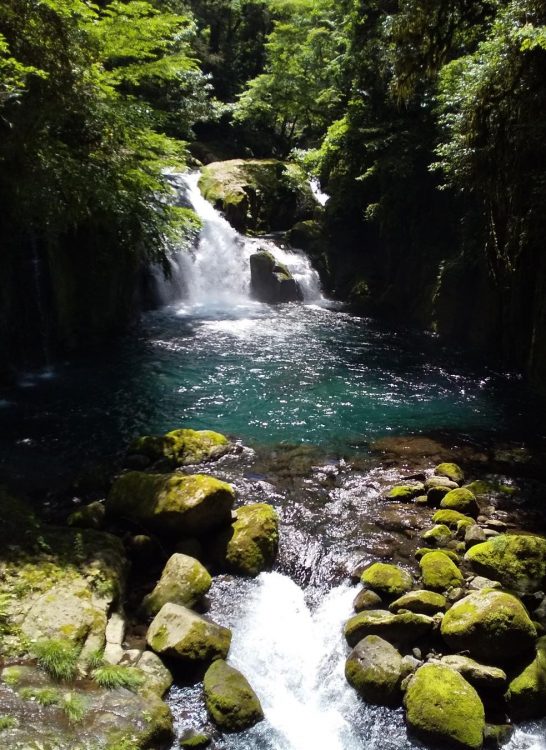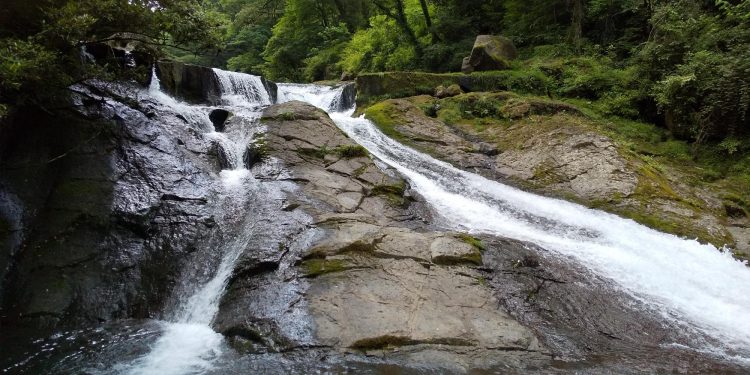 One sign said that the average amount of water running here is 78,000 tons a day!
78,000,000 (78million) litres,20million gallons of water is running steady all year around.
It is amazing.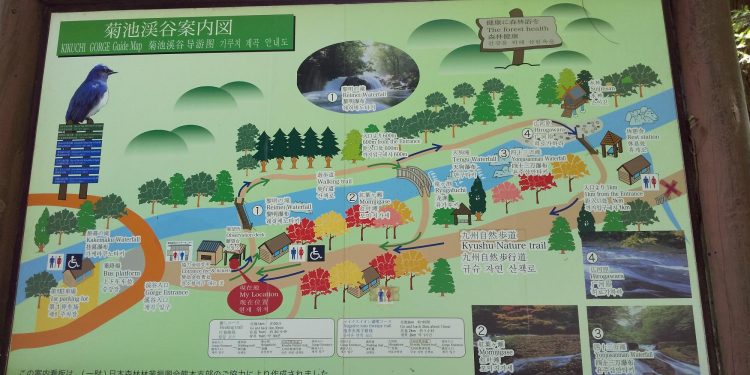 The hiking takes about 1~1.5 hrs, if you want to go quickly you can skip some waterfalls, but once you come here, probably you can't miss any waterfalls:D
Before you leave, don't forget to grab a grilled trout fish!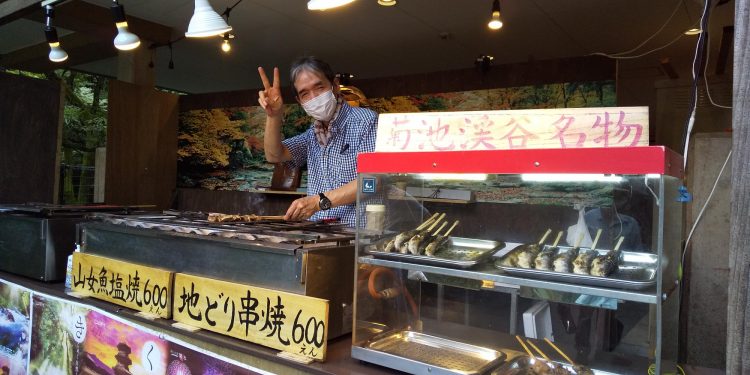 This fish is called "Yamame".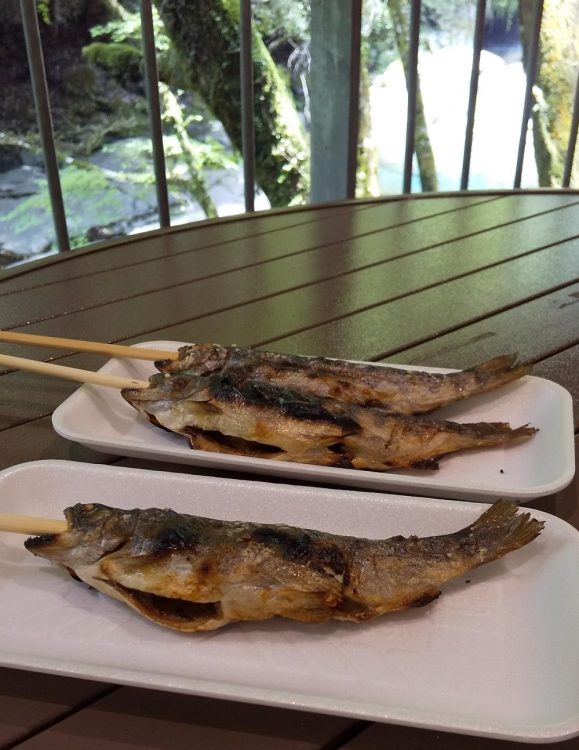 They were so good. (We ate even the head…it was crunchy.)

If you come to Aso, enjoy a short trip to "Kikuchi Gorge" .
You will find how much water is coming from Aso glass land:D
Kana
"Kikuchi Gorge"