Happy new year from Michi No Eki Aso!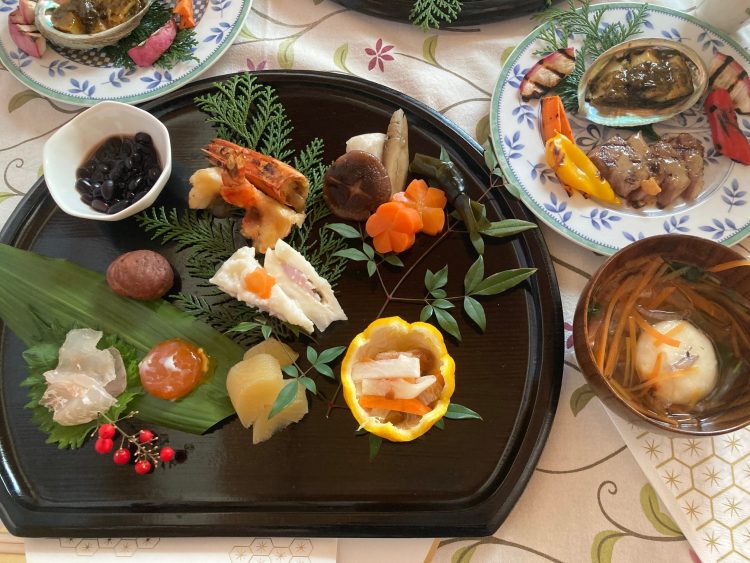 First of January in Japan is more less like Christmas in Europe. People stay home with family and go to shrine. We have special new year dishes called "Osechi Ryori"(お節料理) to celebrate new year.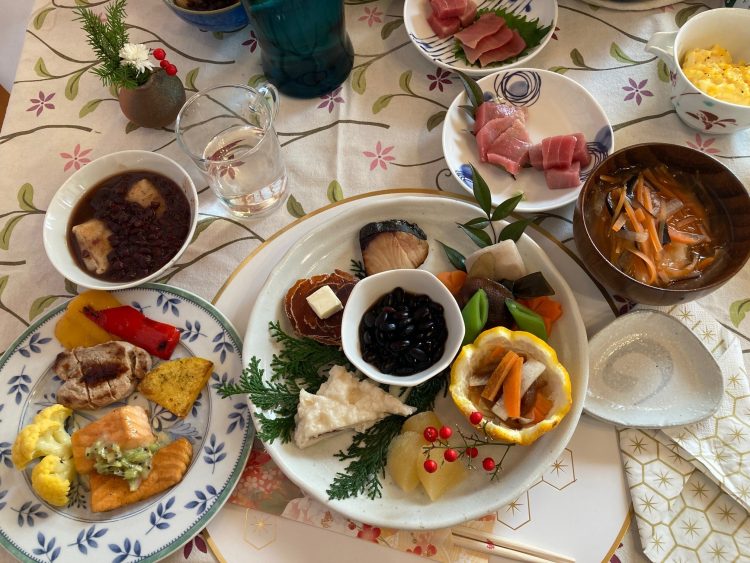 Every dishes has meaning of good luck like black beans to stay healthy, shrimp for long life, and sea bream to happiness. I wish healthy happiness life in 2022 for everybody.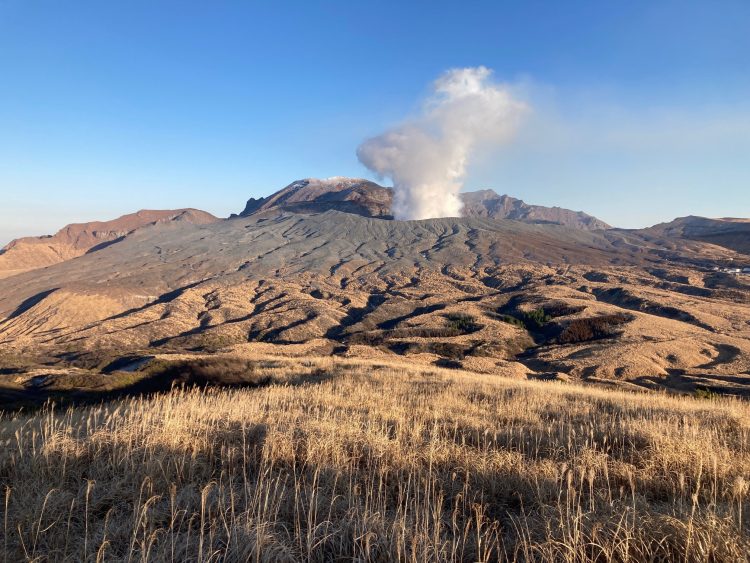 1st January in the afternoon I had climb Aso mountain with my daughter and four friends.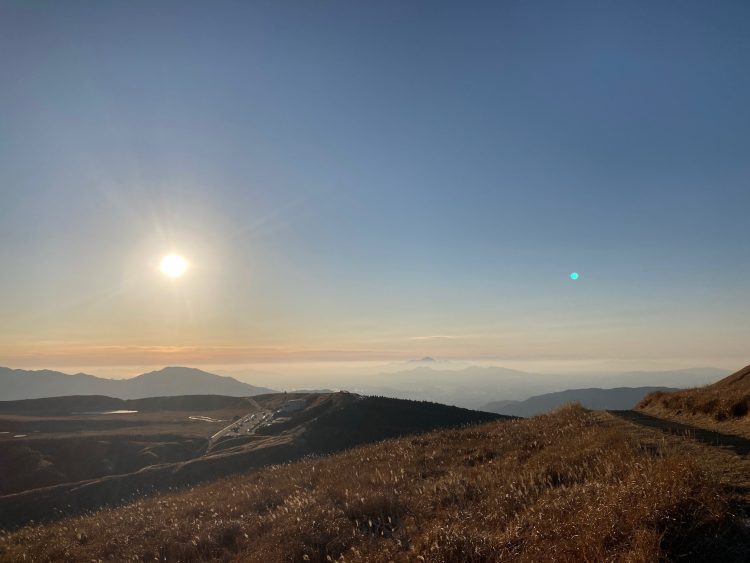 It was beautiful sunset, I could seen Ariake ocean far away. That's because of air was clear. No pollution and volcano ashes. I was lucky to see there with my daughter and good friends. It is good start of the first day of year. I had seen two deers and male pheasant on the way back. Aso is wild !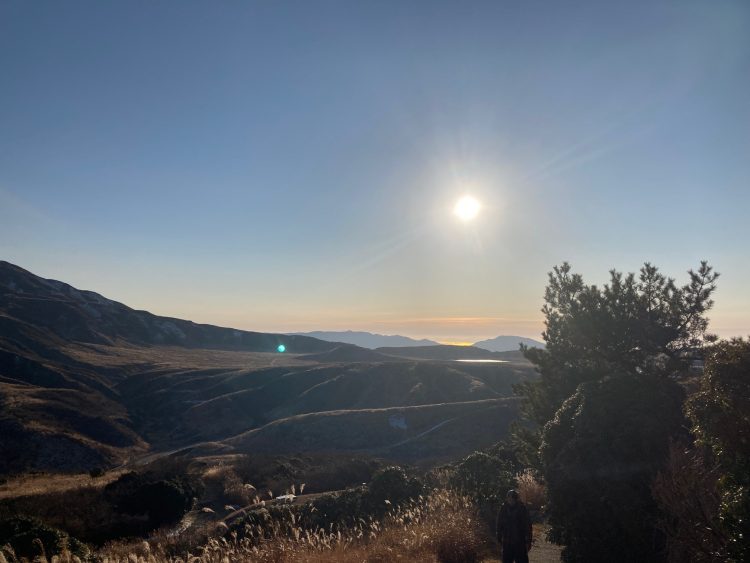 In picture above is "Kusasenri" the grassland with two ponds. This is old another crater with diameter of 1 km.
Those ponds are iced this year.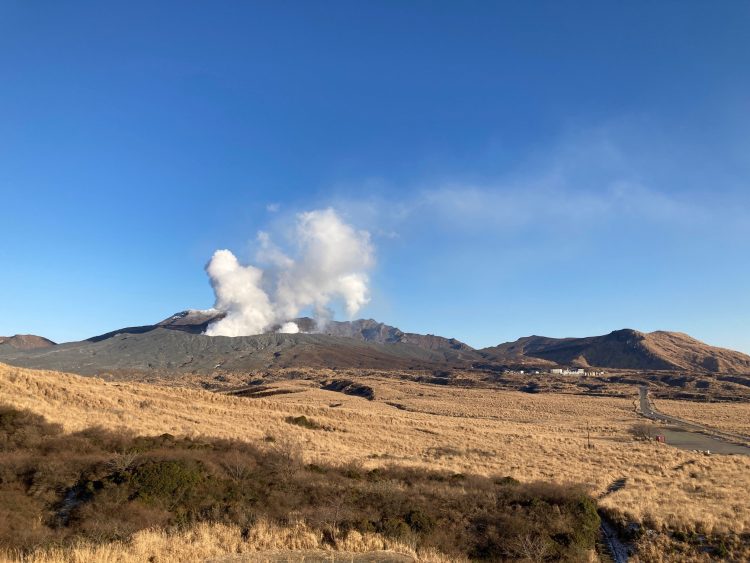 Mount Aso is active vocano with beautiful grassland! Please visit us and enjoy wild nature!
I wish you many many happiness in 2022
Thea