Hello from Michi No Eki Aso!
I hope you have a nice weekend. In Japan, today is middle of 1 week vacation.
I would like to introduce one of the best waterfalls in northern Aso.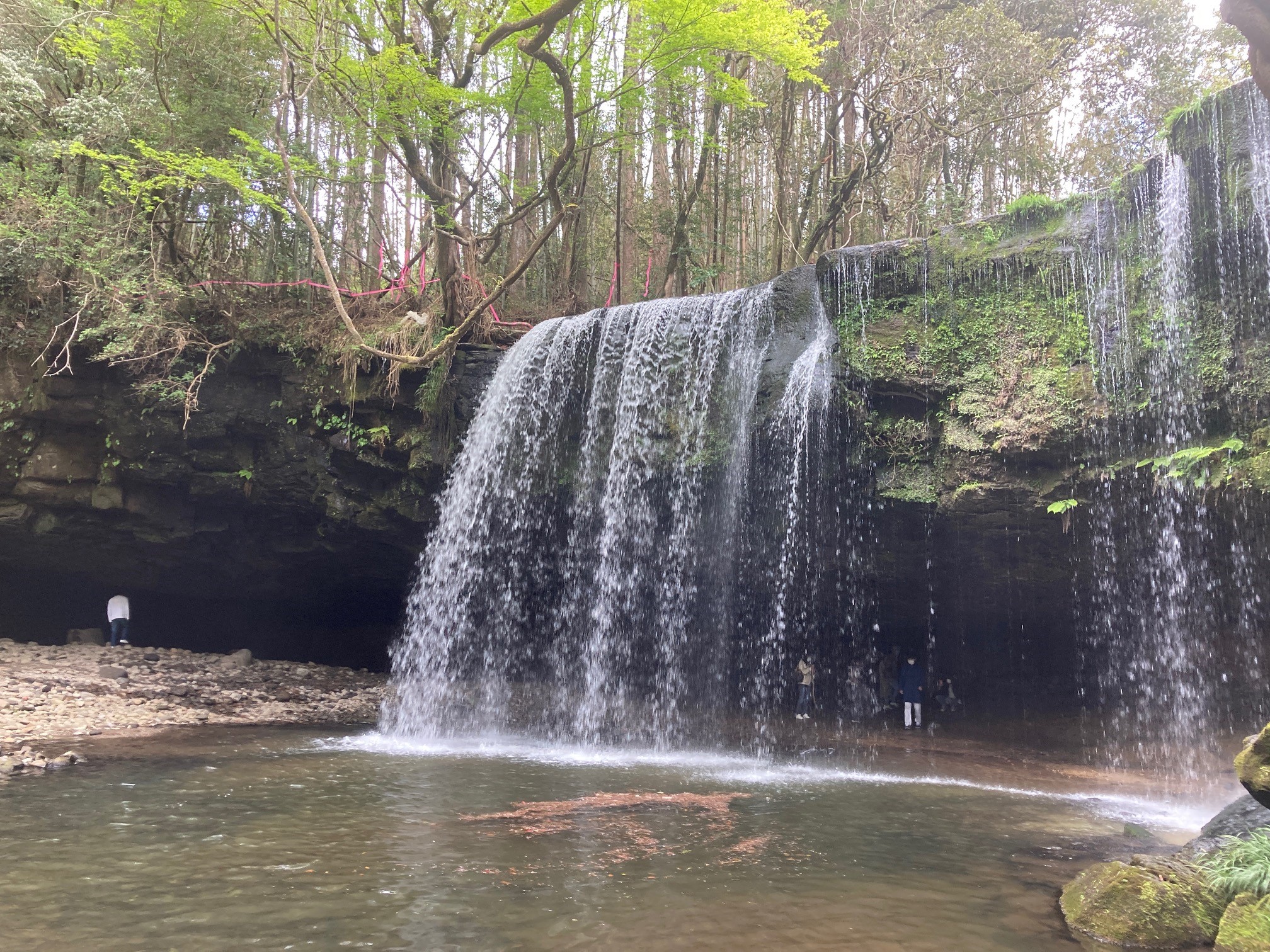 Nabegataki waterfalls is 9 meters height, 25 meters wide and looks like a water curtain.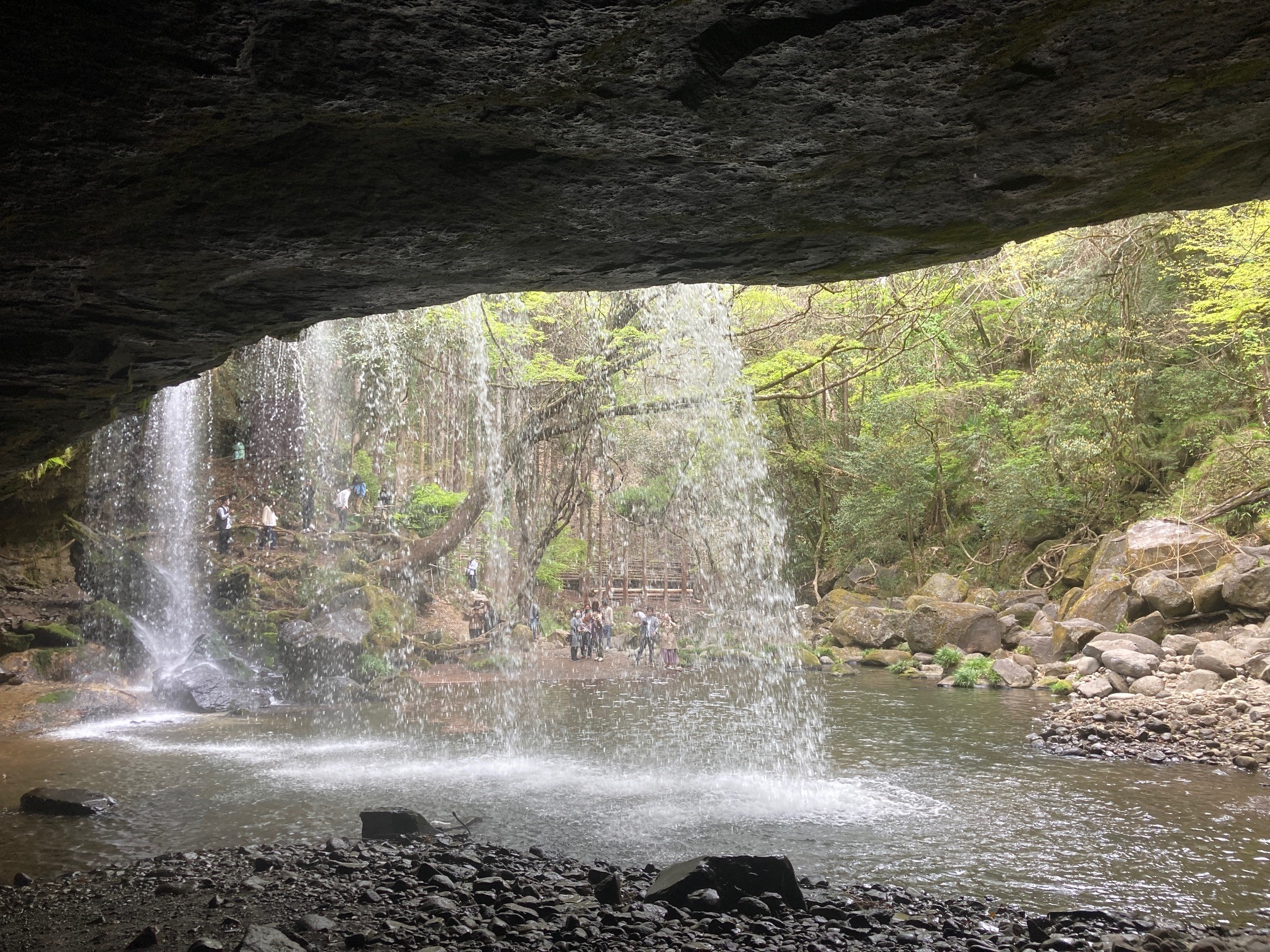 There is a 10 meters large cavity behind Nabegataki. You can walk around in the front and in the back of the waterfall.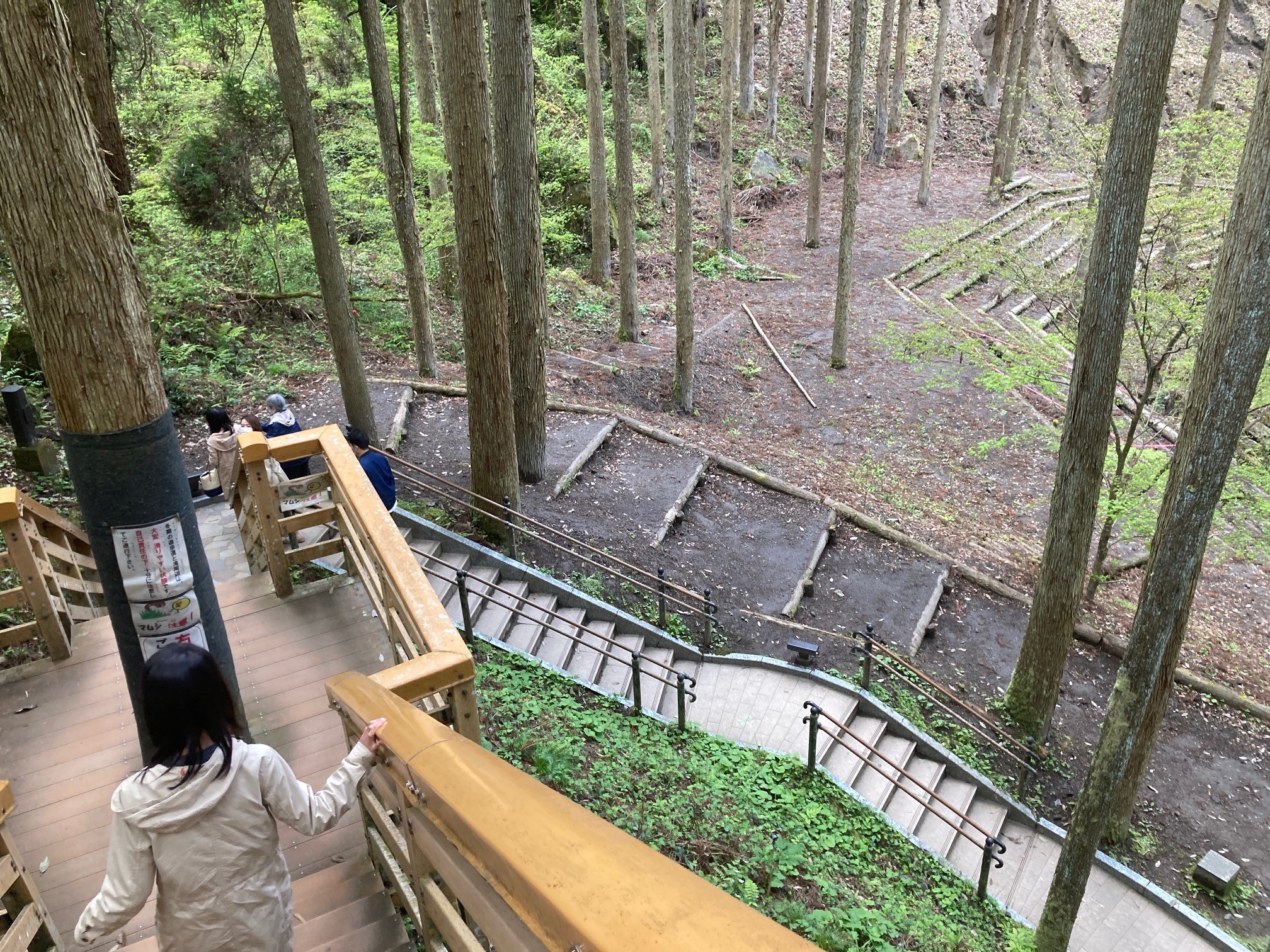 Once you enter the park, you walk down the stairs to see Nabegataki.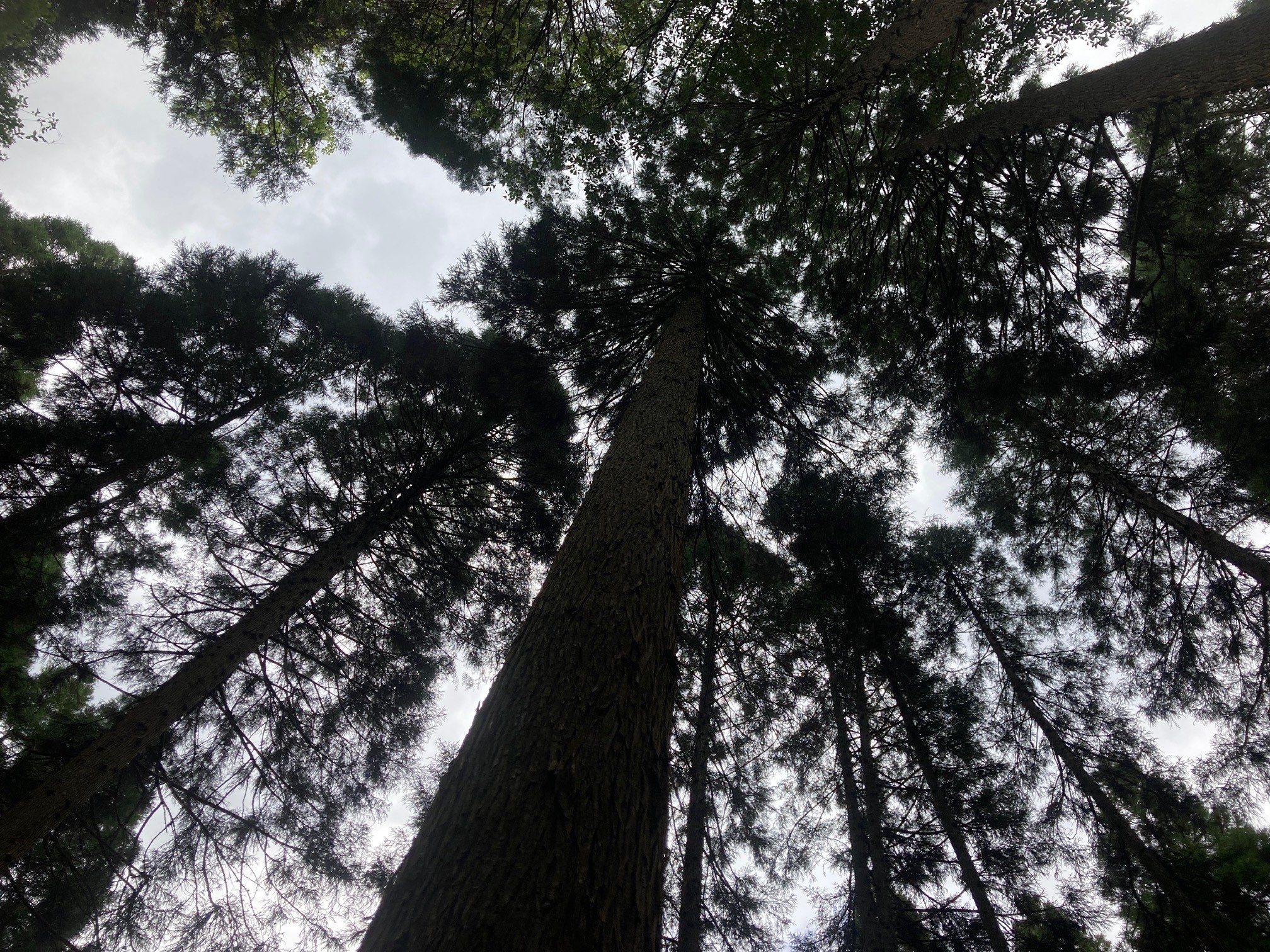 I could feel fresh air and water with green woods.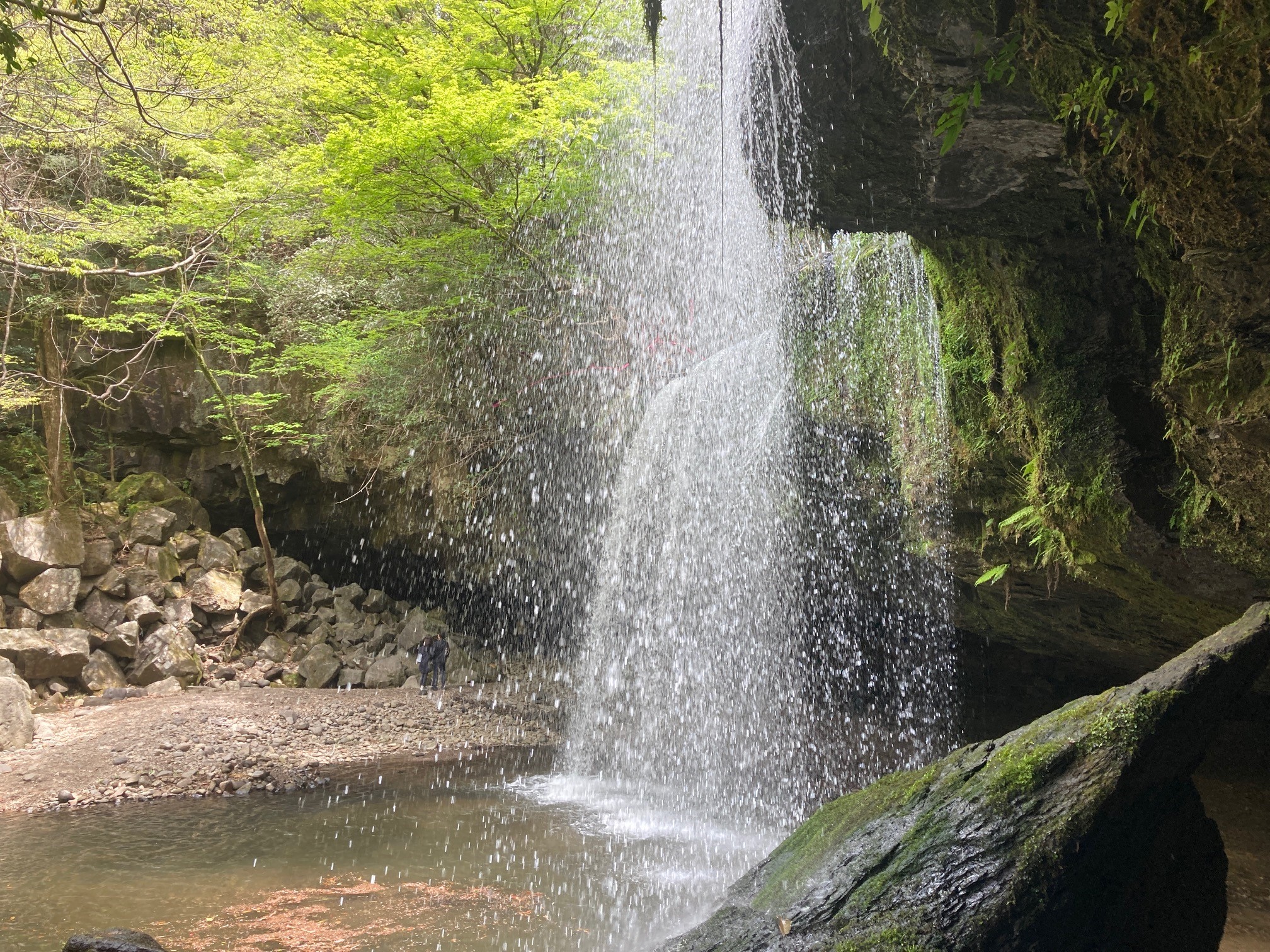 After one massive eruption of Mount Aso 90000 years ago, this beautiful waterfalls was made with volcano flow.  
Please come to Aso and check all the beautiful waterfalls around Aso Volcano.   
It's my pleasure to help make your trip more comfortable!
Have a good day!
Thea