Goodday everyone!
Today we are cycling out of the Senomoto crossing, in Minami Oguni village, north from Aso.
Around the crossroad, you'll find restaurants, a gas station, a bus stop and bicycles to rent.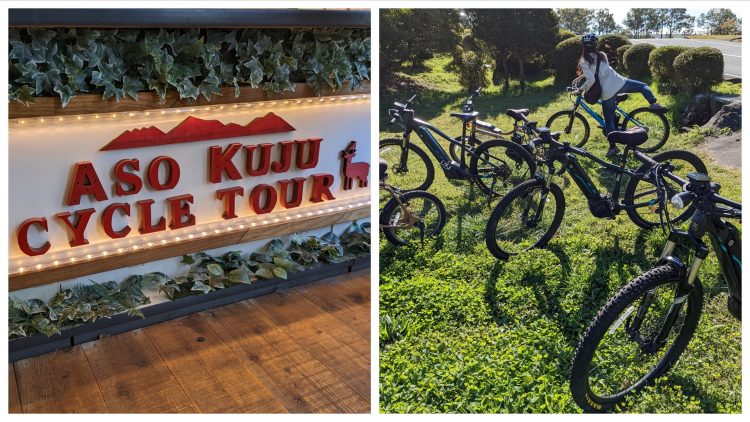 The shop itself is a delight where you can get ideas for camping and going around the region. You can, besides bicycles, also rent electric go-karts, tents and other camping equipment.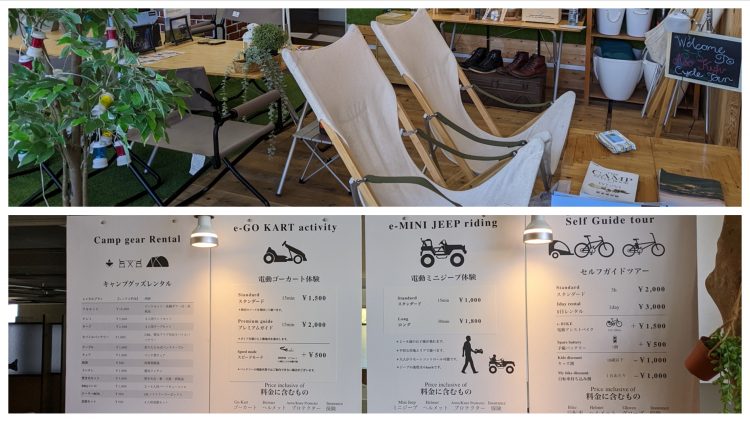 Here are our bikes! All are electric and all sizes are available. Before we leave, let's fill our bottles with the natural mineral water of the Senomoto spring. (Look for it, it's a discreet spot.)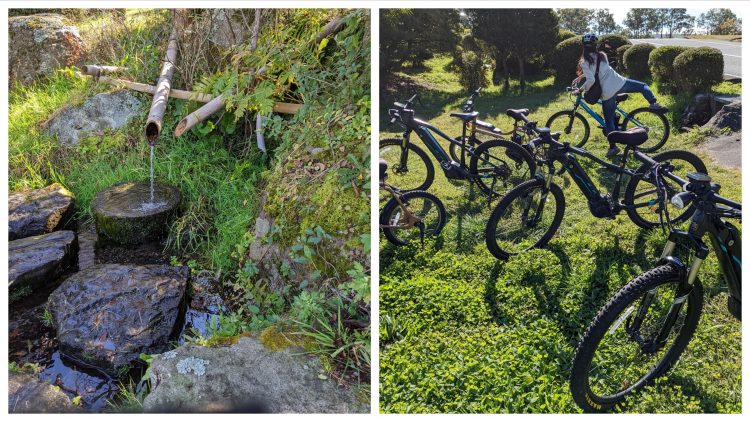 Here we are, on our way. The route is never crowded, it's the place to be to be at peace. 
Enjoying the views and looking out for the two surrounding mountain ranges; Kujū and Aso.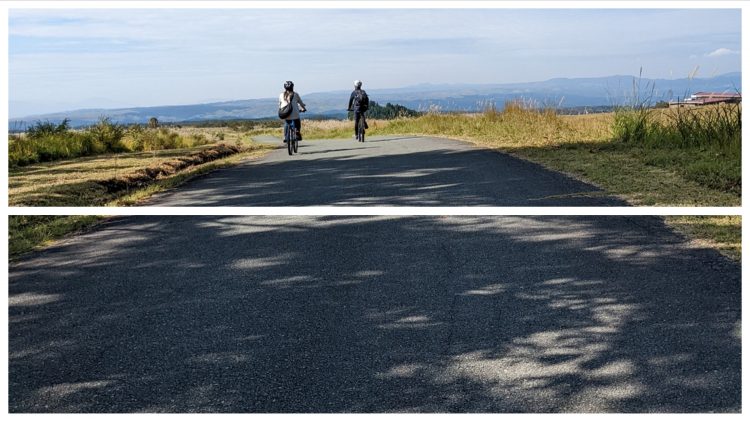 It is possible to ask for a guide to have a better understanding of the highlands of Aso, their history and the botany of the Aso highlands and region. See here for Max's page online: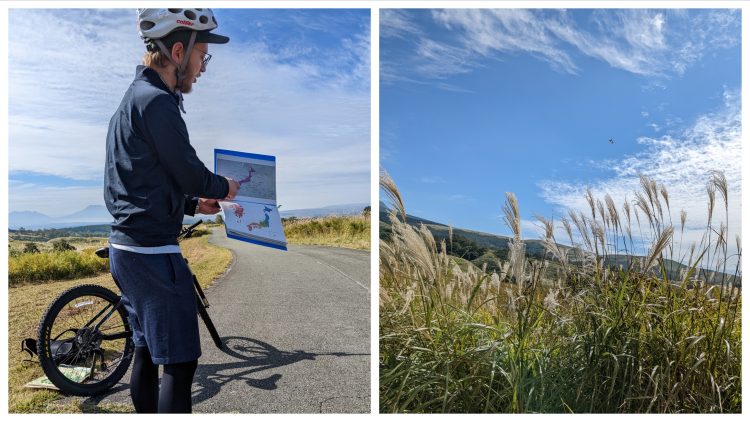 The way from Senomoto is mainly a downward stroll to the southern part of Minami Oguni. There are a few ups and downs but the riding is very smooth. Beginners are definitely at ease here. A splendid view on mount Aso leads the way and we move on, downhill.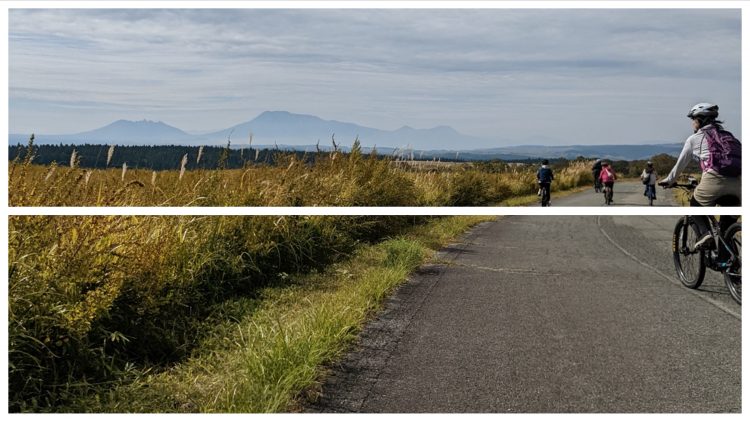 L'occasion permet de saisir quelques cliché de la flore locale, et bien sûr des vaches sur le parcours. It's the right time to take a few shots of the local flora, and along the way you may meet some grass-fed cows.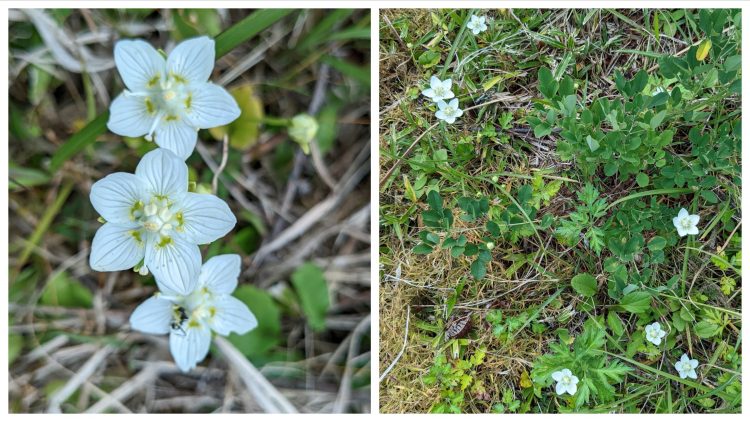 Note that is possible to have the bicycles picked up at certain spots so there isn't the need to climb up again. Very practical!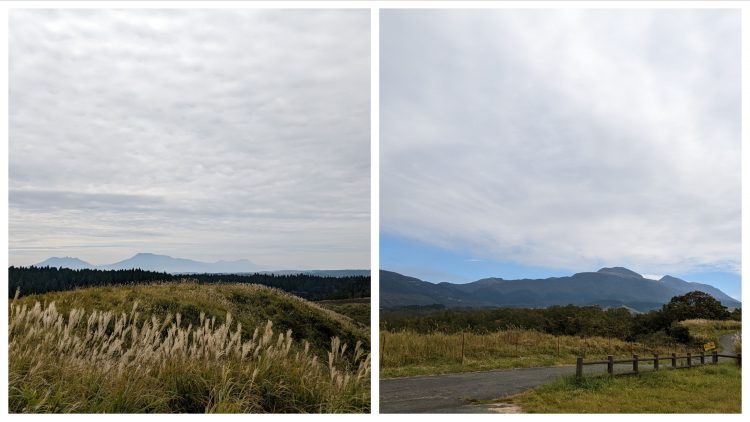 The bicycle rental in Mount Aso is also an option…
I leave you here, confident you'll plan the best trip to Japan and to Aso. Looking forward to welcoming you here!
Nathalie
Here's the way to Senomoto's rest house. (accessible by bus, car and motorbike or bicycle):