Hello from Michi No Eki Aso! I hope you have a good day. It's 18 degrees with light rain like spring today.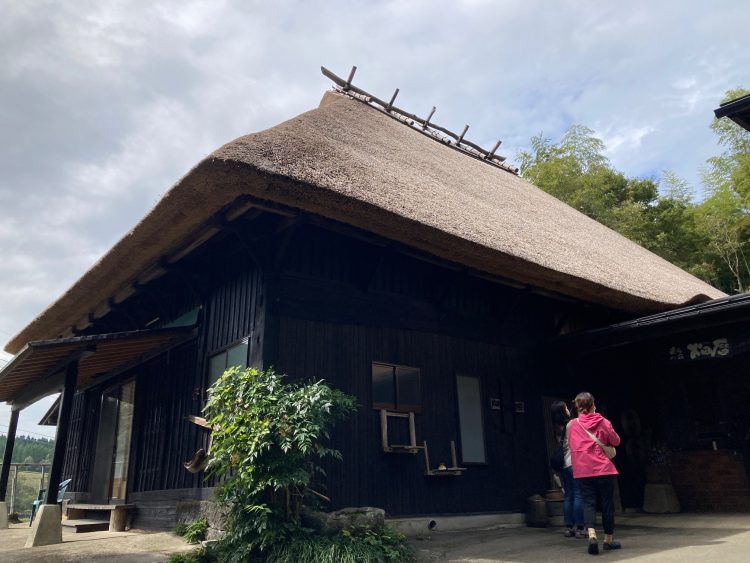 I had fun day with friends at Minamioguni village. Ⅰ drove  30 minutes  by car from Michi No Eki Aso to this small beautiful village cross northern  outer rim.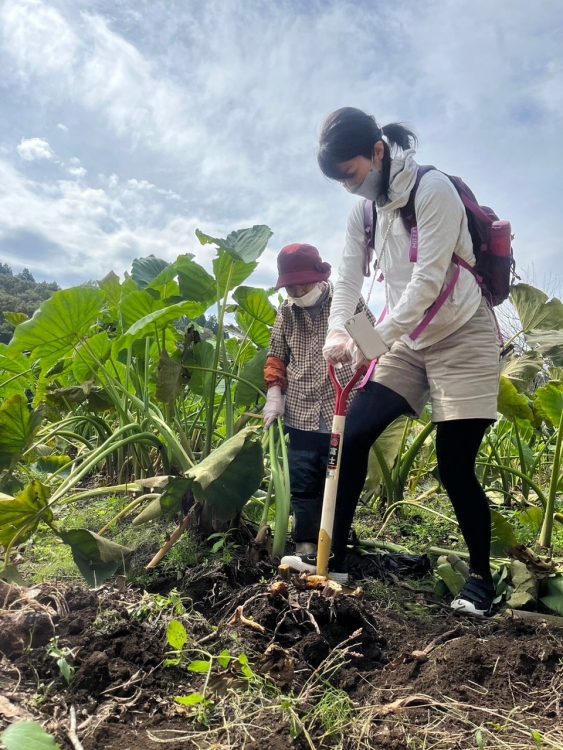 Now is season for Taro potetoes in Aso.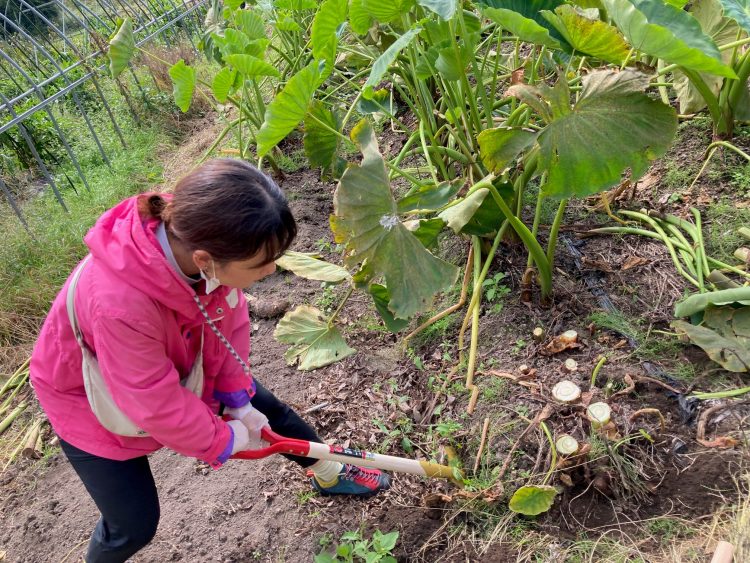 I and friends dug up  taro. That was big actually under the ground more than I expected. I picked up kind of Japanese onions called 'nobilu' and also ginger.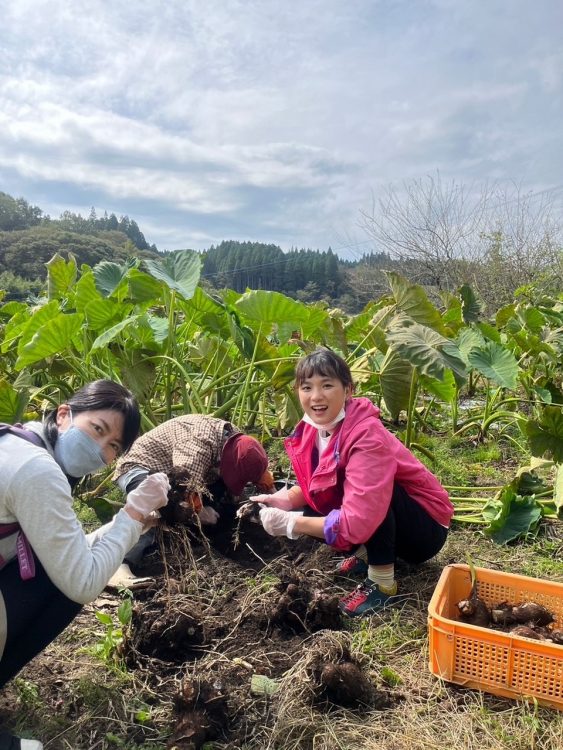 We spend in field more less 1 hour. It was great time under the autumn sun.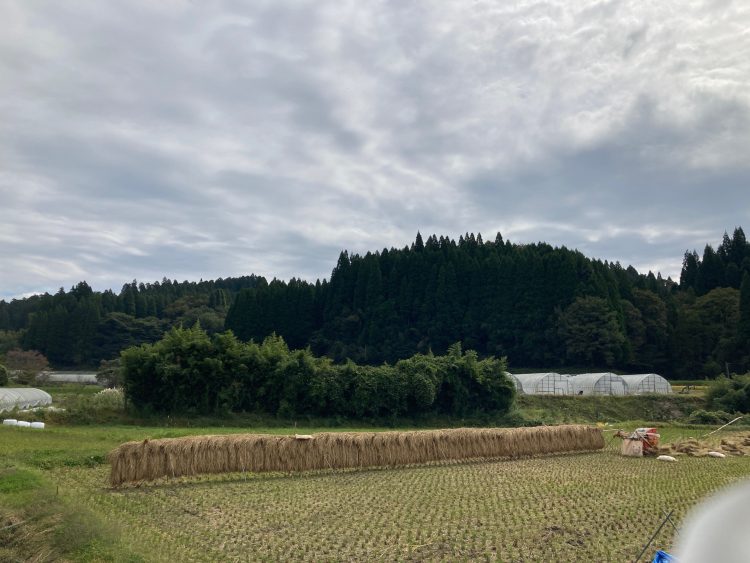 Rice was hanging in field by traditional way.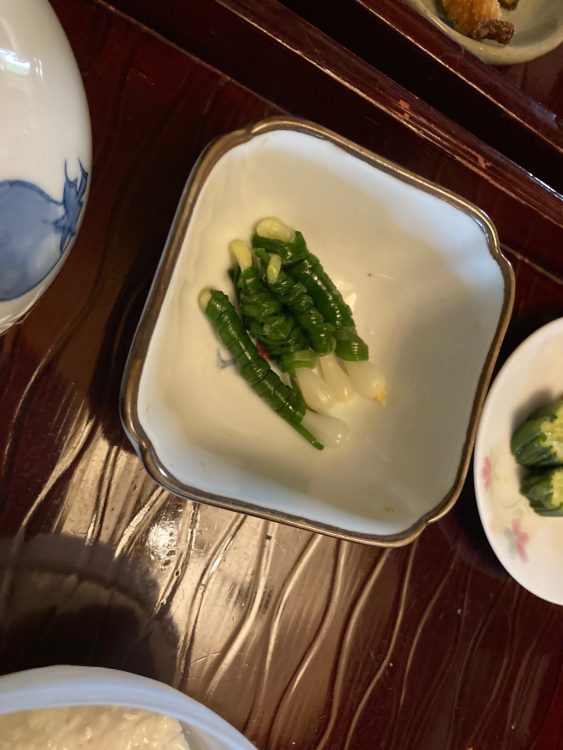 We had lunch after agricultural experience with taro the one we had dug up and onions. We had boiled just 1 minute and tight  green leaf in white onion.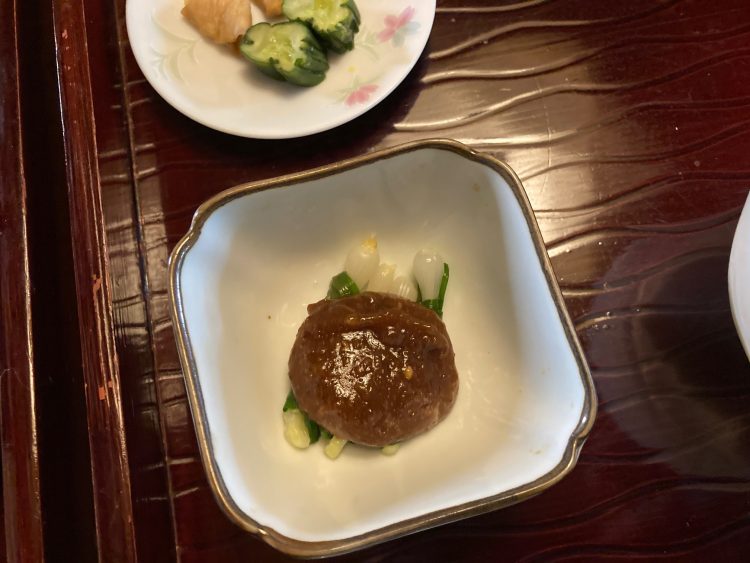 Then put special miso source on top as blanket.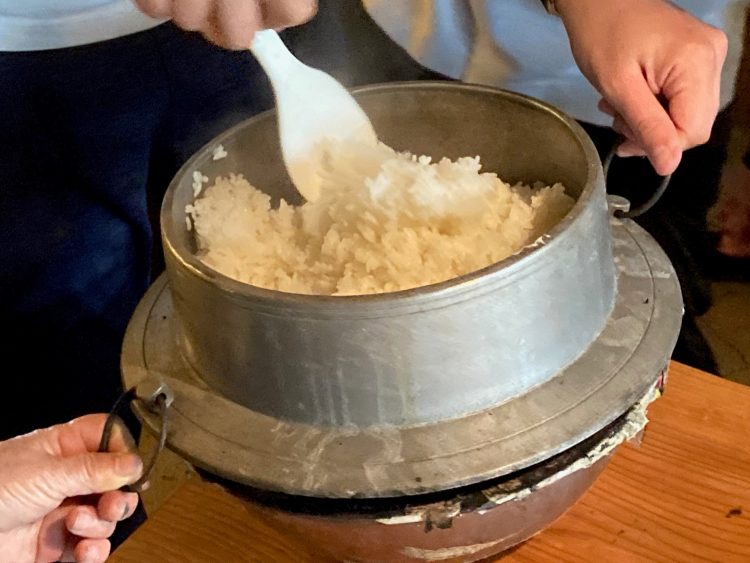 This is traditional rice cooker.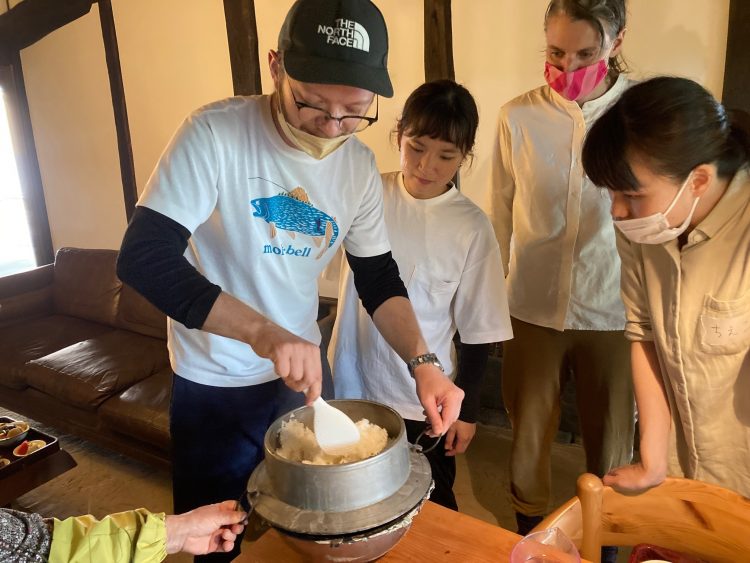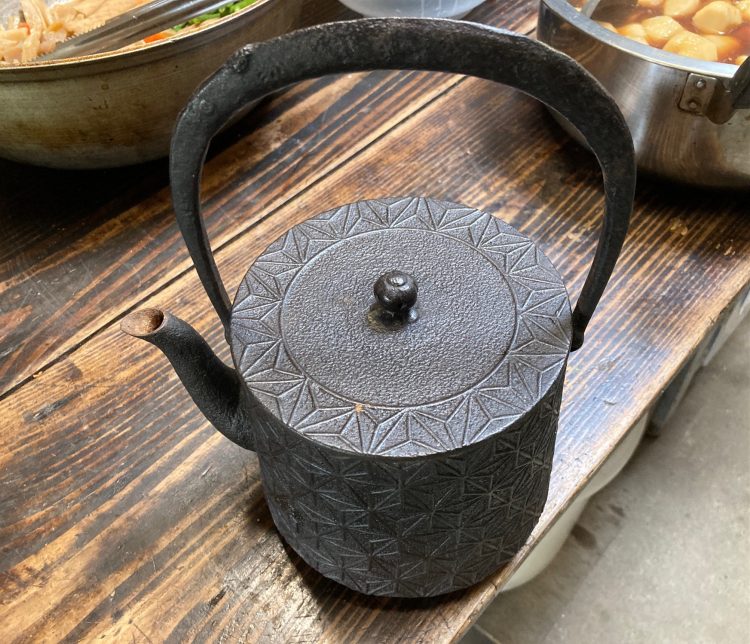 This is iron pot for tea.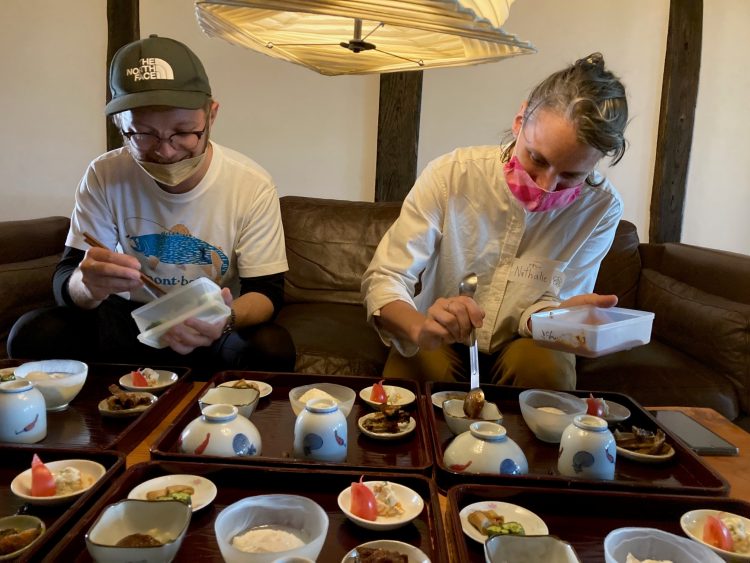 We did harvest, cook, and prepared, than had good lunch together. "Itadakimasu!" (thank you for nice lunch)
Please come Aso and have an authentic experience in Japan!
Have a good day!
Thea