Greetings to everyone!
How are you coping with Summer season so far? It's usually the hottest period in August here in Japan.
Let's take precautions against heat fatigue, before we collapse from the heat, let's eat summer season items and have a healthy summer. Remember I shared about list of summer vegetables here in Japan, Aso? You may wish to refer to my earlier post should you have miss it ⇩
https://www.aso-denku.jp/english/2020/07/recipe-of-summer-vegetables-in-aso-%e2%91%a1/
Here's continuation writing on Summer recipes which are part of Japanese ways of survival during the hot summer.
Have you heard of (Ji-Gyuuri~地ぎゅうり) which is a local cucumber that have been grown in Aso region for a long period of time. Can you see the different in compared to those smaller and thinner ones? Well, for the local cucumber, they are generally 20-25 cm long and 5cm in diameter.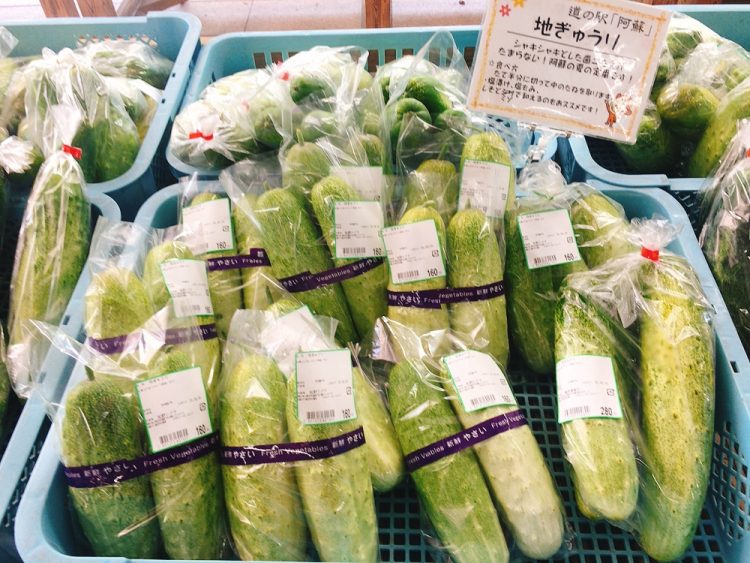 (Ji-Gyuuri~地ぎゅうり) local cucumber Recipe ①
Ingredients
1local cucumber (地ぎゅうり)
Salt
Thin strips of kombu cooked in soy sauce (塩昆布)
Sesame oil
Some boiled edamame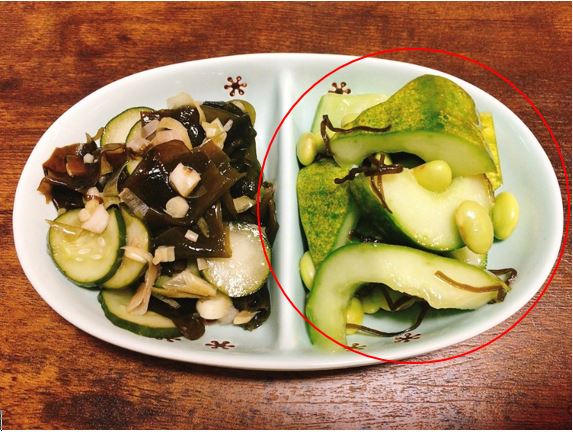 Steps:-
Cut local cucumber into half and scrape off the seeds in between then into one mouth-size as shown on picture.
Rub with some salt, leaving it for about ten mins, drain off the water well.
Mix them with about 1 tablespoon of sesame oil, boiled edamame, some thin strips of kombu cooked in soy sauce. (Be caution not to add too much as it will be too salty, it is best advise to taste it and adjust the amount gradually)
And it is ready to be consume and best serve chill which you can leave it overnight.
(もろきゅう) Morokyu Recipe ②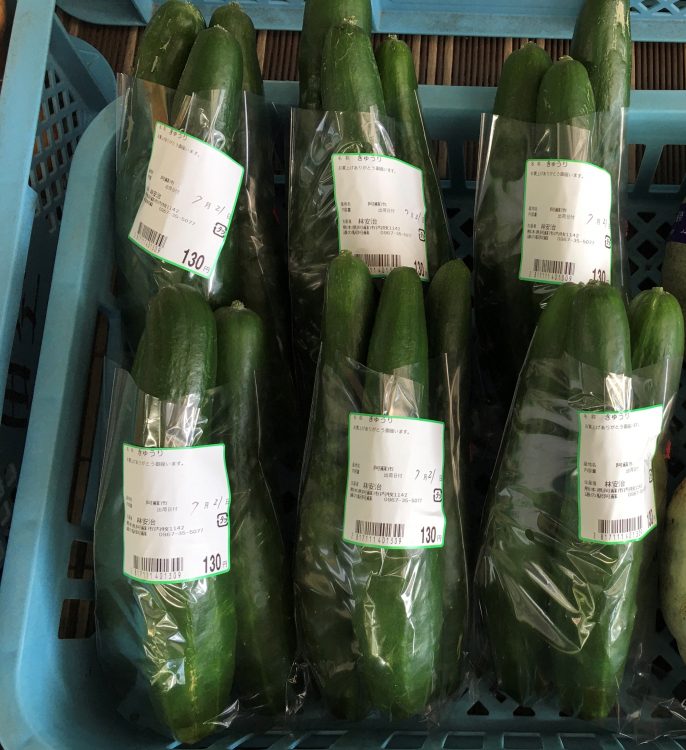 Morokyu is a cucumber eaten with moromi miso. The name of the dish is taken directly from "Moro" in moromi miso and the "Kyuu" from Kyuuri which means Japanese cucumber. Morokyu is a popular snack that is easy to make any time of year and can be done without fail, even for those who are not good at cooking. The fresh texture of the cucumbers and the rich moromi miso brings out the goodness of the sake and in fact you will often find this menu in Japan Izakaya.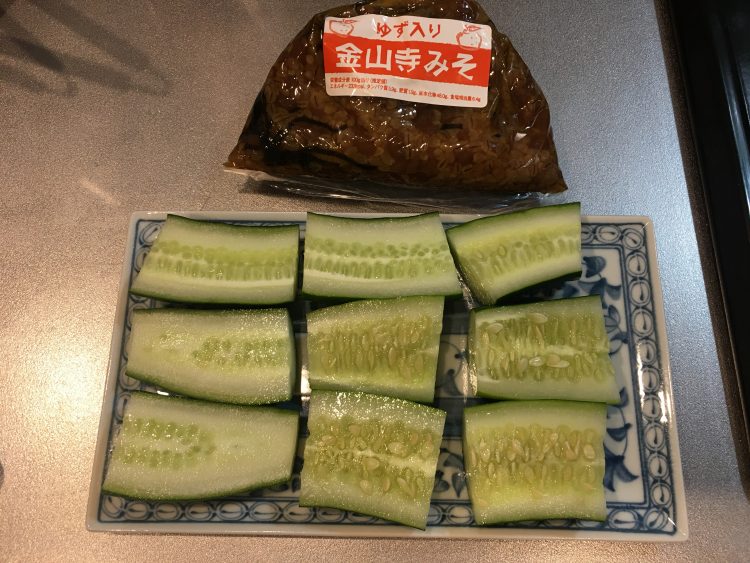 Moromi Miso has a slight sweetness and brings out the flavor of the ingredients themselves. And there are types of moromi miso, the one I had chosen above, has a hint of Yuzu flavour and contain barley and soybean.
Ingredients
Japanese cucumber
Moromi miso
Steps:-
Cut Japanese cucumber either bigger in size such as example given on the picture.
Top it on with moromi miso and it is ready to be serve. By the way, this is a common dish found in Izakaya menu too, why don't you try it at home and enjoy with your favourite alcohol drink?
(トマト納豆) Olive oil tomato natto Recipe ③ 
Tomatoes are largely produced here in Aso ranging from mini sizes to large tomatoes. And as many may know that tomatoes contain high lycopene and carotenoid which are an excellent source of vitamin C that helps protect our skin against damage from sunlight and other antioxidants to fight against free radicals.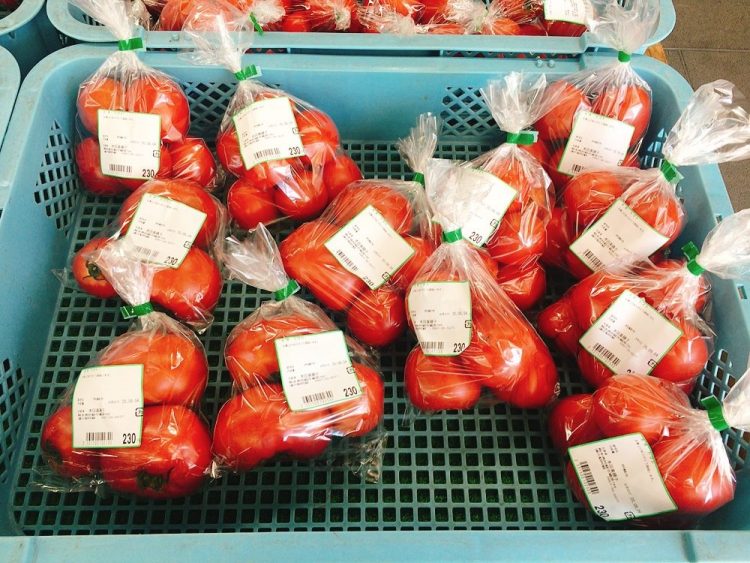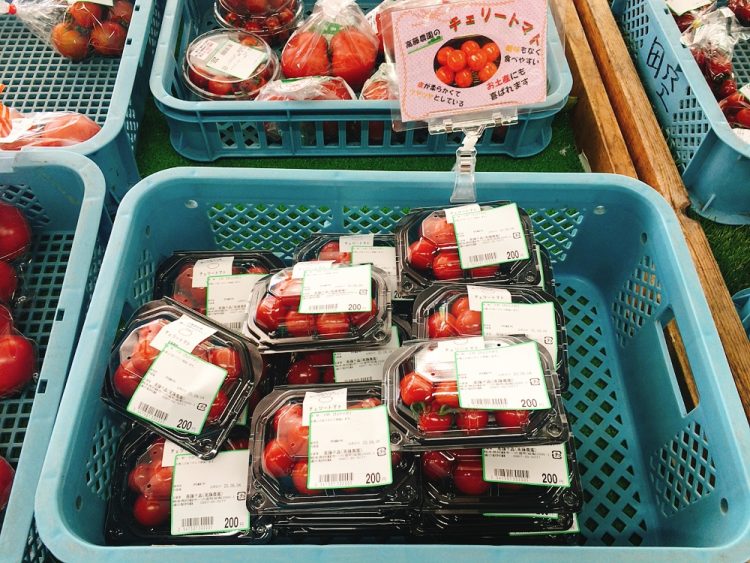 And this recipe contains natto which is an incredibly nutritious food that's worth acquiring a taste for. Eating it regularly may strengthen your immune system and bones, protect you from heart disease and helps digest food more easily. And here's the recipe: – 
Ingredients
1 pack of Natto
1 Tomato
½ tablespoon ponzu sauce
1 teaspoon olive oil
1 teaspoon sesame oil
Some salt
Some white sesame
Some spring onion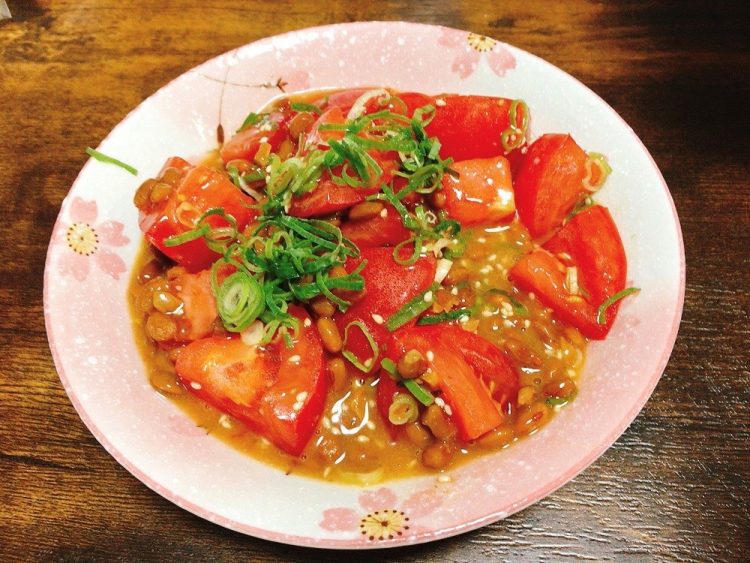 Steps:-
Mix natto well and combine them with olive oil and sesame oil and mix them well again.
Cut tomatoes into 1 mouth size and mix it lightly with ponzu sauce, some salt and (1).
Top both white sesame and spring onion after (2) are all mixed in and it is ready to be serve.
I hope you enjoy the above summer recipe sharing and thank you for reading our blog.
☆~Yoshimi