Greetings to everyone!
How's everyone spending your summer holiday so far?
Well as for me, there's always so much ways to explore here in the beautiful nature of Aso.
And today, I'm glad to share that finally I had a chance to try trail running in Aso all thanks to my running friends who are the locals living in Aso. The best thing I like about trail running is, despite the hot weather, it is much cooler in the woods and shaded too! There are lots of trail running routes here in Aso, don't hesitate to check out the routes when you come by Aso as there are so much outdoor activities you can enjoy here.
I was told this was just a beginner course, however it was quite a steep slope as I enter the start point somewhere from the back of HanaAsobi along Uchinomaki, which you will passed by a small shrine by the name of Fuku-No-Kami (福の神) and you may fill your bottle for water hydration along the way and head towards the left arrow shown on the picture below.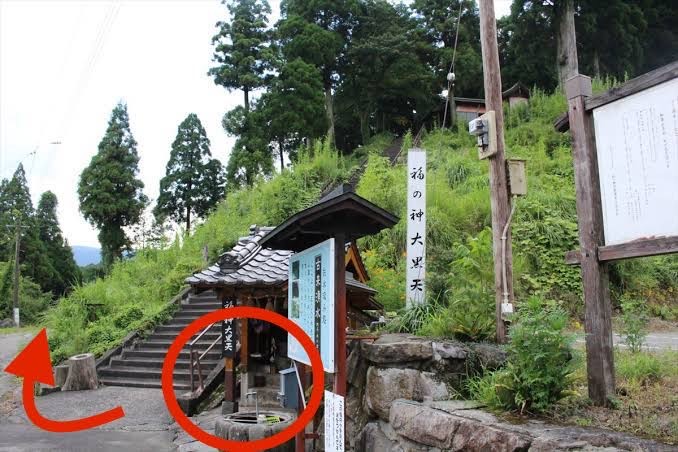 And it's been more than a year I last ran trail, hence it was consider a little hard for me, nevertheless I enjoyed the run and had a great time while enjoying the scenic view, it's a different feel and view via cycling which I shared the other time. And below are pictures taken which I would like to share with everyone.
Blessed with a good weather and a little cloudy!
The most beautiful view, five peaks of Aso mountain captured here via trail running! Although my legs were wobbling away when I reached the top, however the breath-taking amazing view here makes the effort so worthwhile!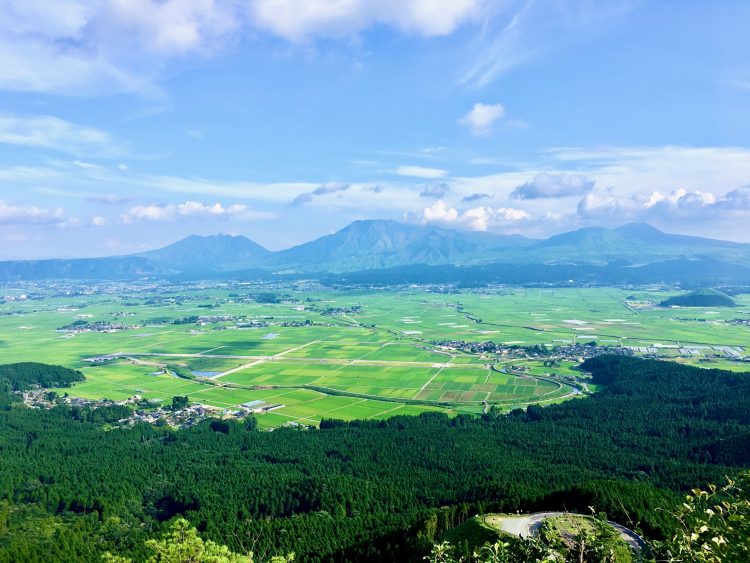 Viewpoint of Daikanbo!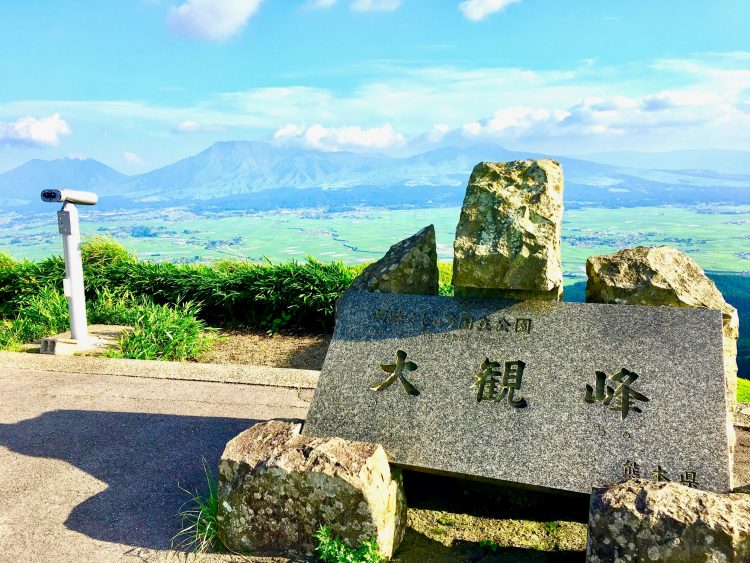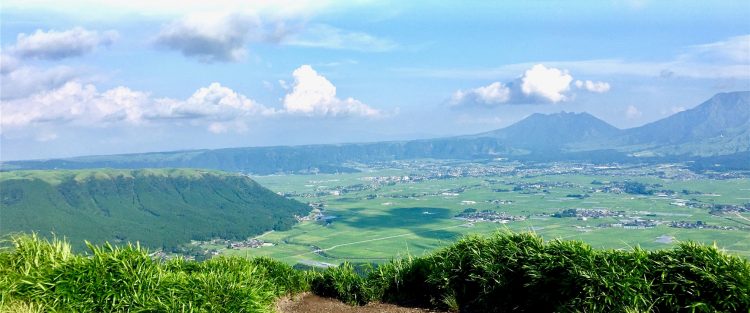 Thank you for reading our blog and we hope to see you here in Aso soon!
☆~Yoshimi