Hello there! Today, I'd like to share our experience at Gokuraku Zenji Temple. Our itinerary for the day went roughly in the following order: Zen meditation, Zen lunch, kimono experience, and finally, a tea ceremony!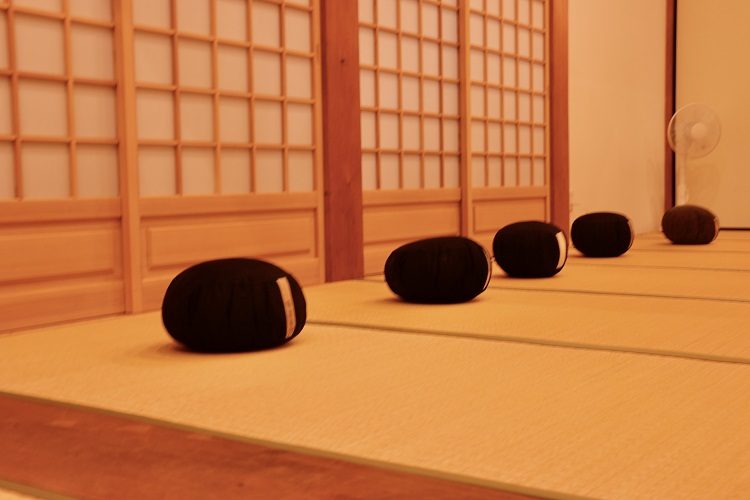 After a brief introduction to the etiquette and culture of Zen meditation, we took our seats on these small cushions. The meditation session lasted for a total of 30 minutes, with the beginning and end marked by the striking of a bell three times. I was surprised that time seemed to pass faster than I had imagined. It felt like less than 30 minutes had passed when it was time to conclude the meditation. Overall, it was a truly unique and special experience!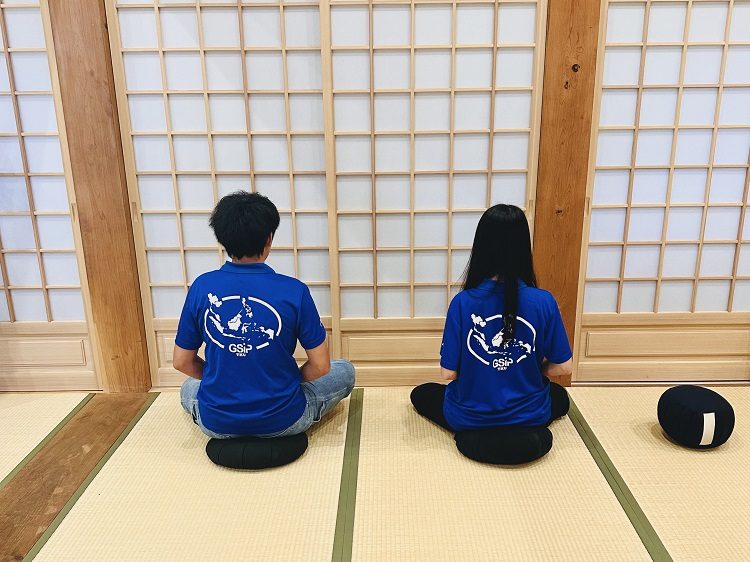 Next, we headed to the restaurant for the Zen lunch. Here, all the ingredients were vegetarian, and each dish was beautifully presented and delicious. It's hard to imagine that vegetarian food could be so tasty! Haha!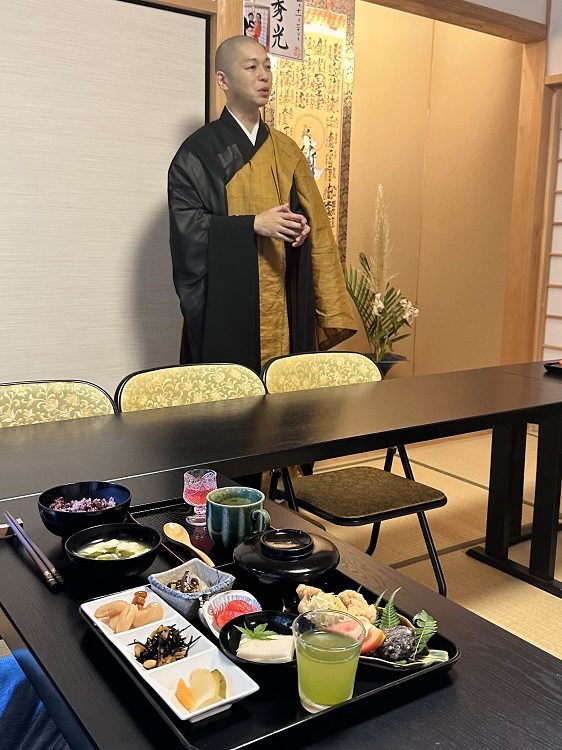 After a short break, we prepared to change into traditional Japanese kimonos! During the dressing process, I learned that even Japanese people don't often have the opportunity to wear kimonos, and the ladies who helped us dress in kimonos mentioned that they found it easier to dress themselves in kimonos compared to helping others. I had always thought that wearing a kimono in Japan would be something I couldn't do by myself, but it turned out to be a fun and fascinating experience!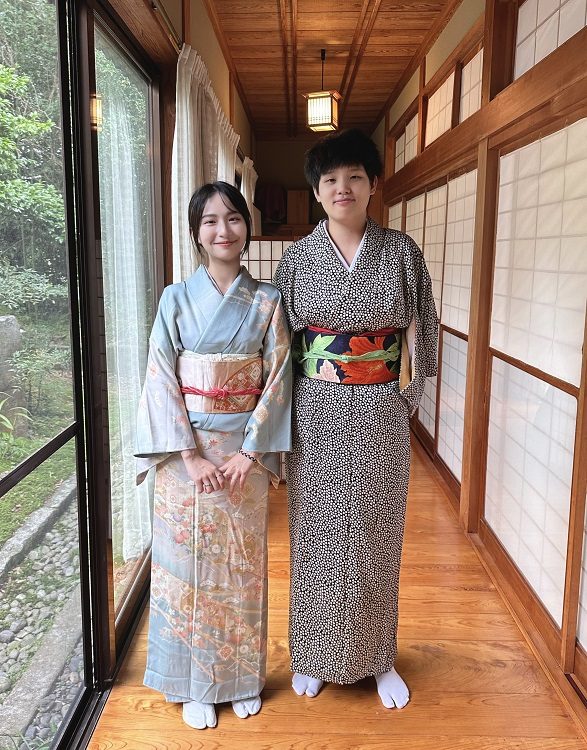 Next, dressed in kimonos, we experienced the traditional Japanese tea ceremony. I must admit that while kimonos are beautiful, they can be a bit cumbersome. Walking is limited to small steps, and movements need to be careful and controlled.
The entire process of experiencing the tea ceremony is very quiet and filled with intricate details. For example, it's essential to ensure that the front of the teacup faces your guest; it's considered impolite if the cup's design is oriented towards yourself while drinking. To rectify this, you should rotate the cup clockwise three times before taking a sip. Another unique aspect is that you're expected to drink a cup of tea in three sips, with a final "slurping" sound usually made on the last sip to complete the entire ritual.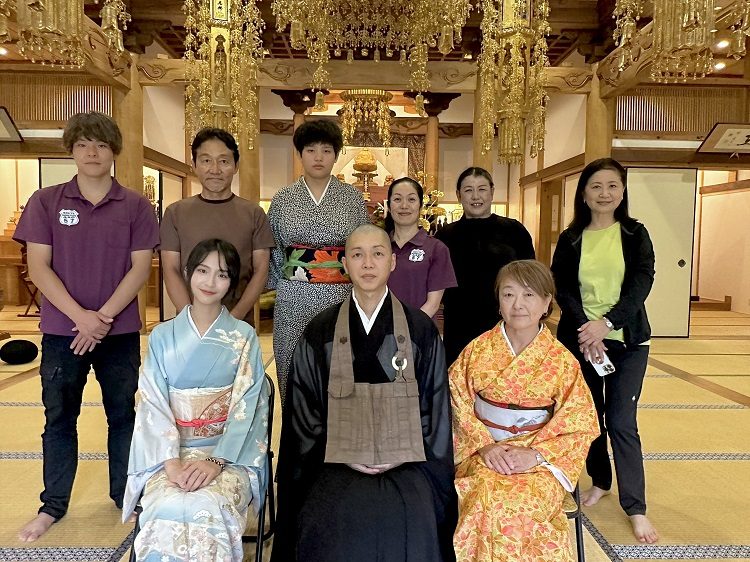 Finally, we took a group photo at Gokuraku Zenji, bringing our Zen temple experience to a perfect ending.
See you!!
Aling