At the weekend we participated in a two-day walking event. This energetic walk is an annual event here in Aso, usually held on the first weekend of September each year. Due to the COVID-19 pandemic, the event has not been held in the last four years.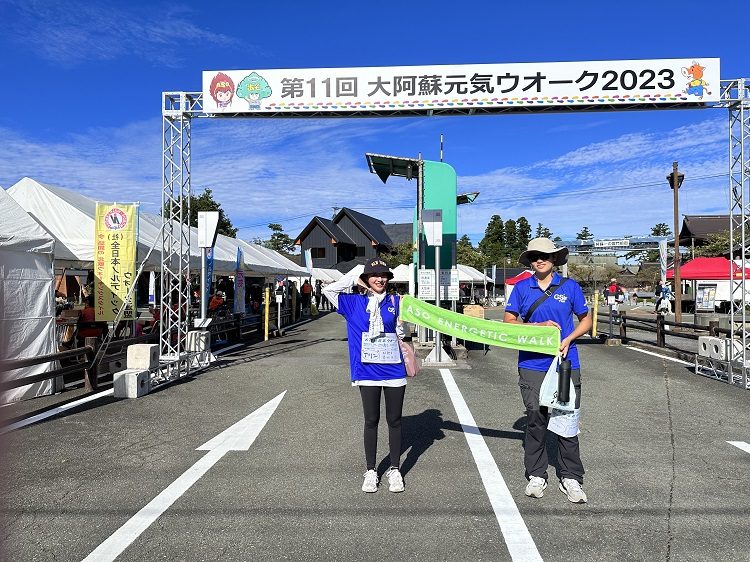 There are a total of three distance options to choose from: 5 kilometers, 10 kilometers, and 20 kilometers. Each distance has its own unique route.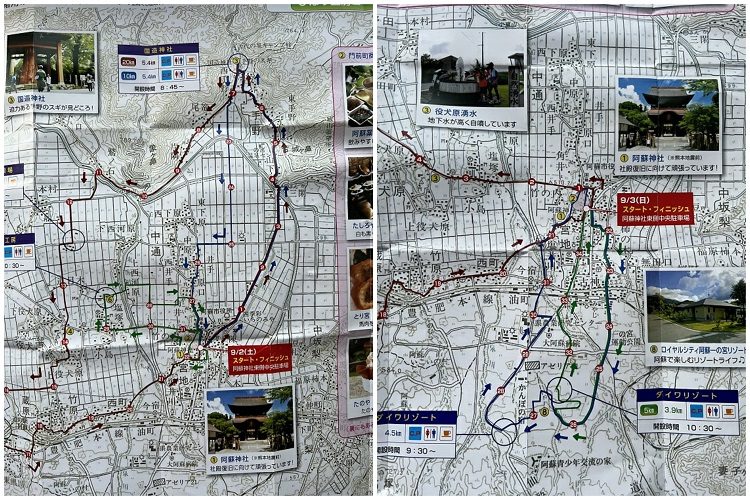 On the day of the event, we left home very early. When we arrived at Aso Shrine, we found everyone full of energy. Some people were busy writing their name tags, while others were warming up.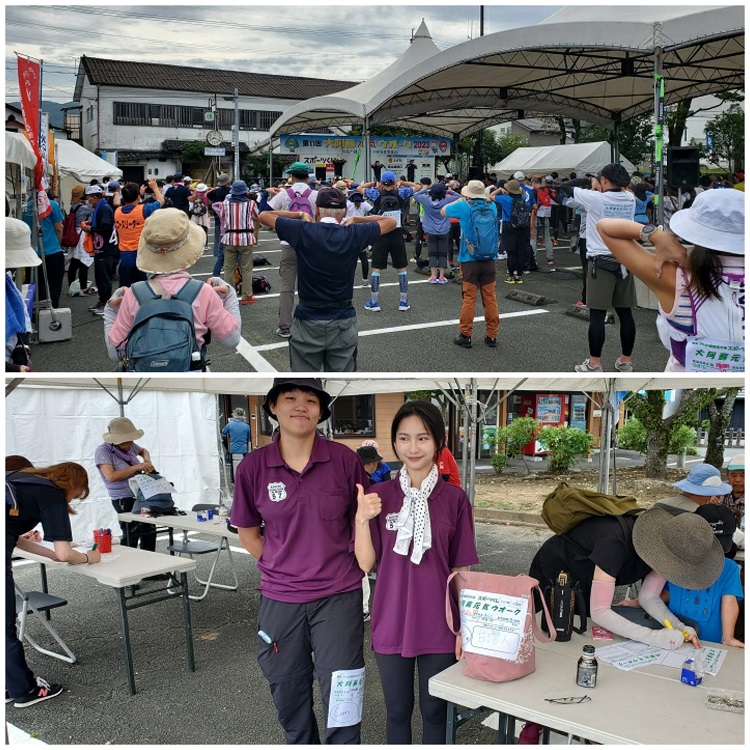 After warming up, we were ready to start walking. On the first day, our route took us from Aso Shrine to Kokuzo Shrine in Teno and then back to Aso Shrine.
On the second day, we walked from Aso Shrine to Daiwa Resort and then back to Aso Shrine. The scenery along the way was incredibly beautiful.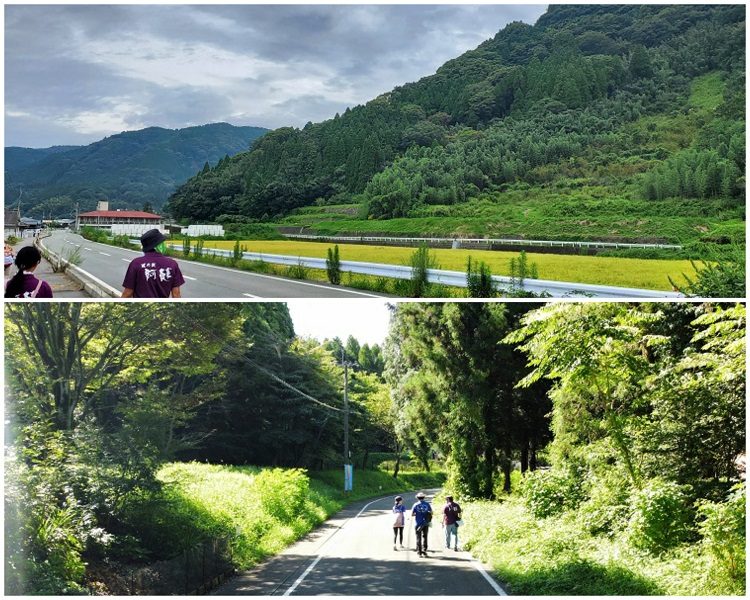 Even though we had to walk 10 kilometers, chatting along the way made the time fly by, and we soon reached the relay station. We also took the opportunity to visit Kokuzo Shrine. There used to be a very large tree at Kokuzo Shrine, but it fell during an earthquake. However, the local people have preserved it well.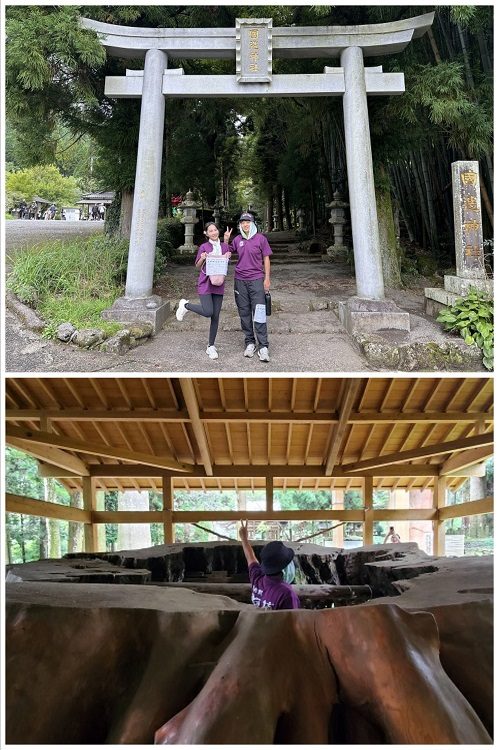 After resting at the relay station, we continued on our way back. During the return journey, we even saw equinox flower and little green frogs.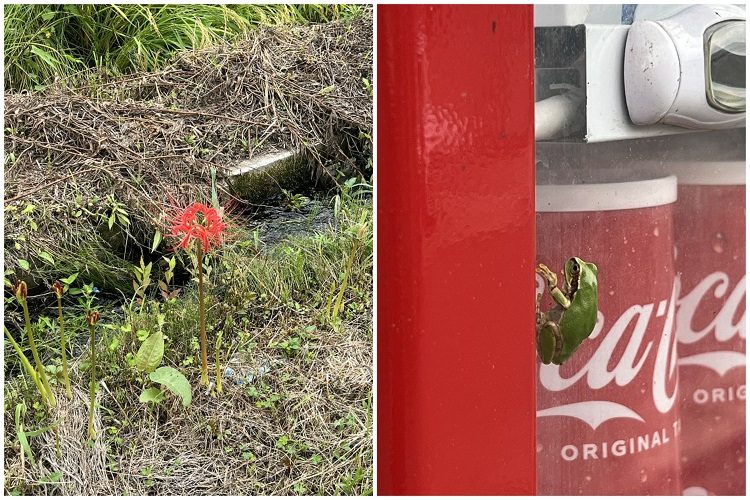 In the end, we returned to the shopping street near Aso Shrine. We ate a lot of food. After walking 10 kilometers, we were really super hungry. Also, there were stamps at the starting point, relay station, and the finishing point. We even forgot to get our stamp when we started but we got it after reaching the finishing line, hahaha!