Hello everyone….
It's been a while since my last blog about our school project tour. Although the wind and weather was really tough that day, we did our best. Actually what I'm thinking about is if I can share some places around our Michi No Eki Aso. We also have our own designed map to guide the foreigners who'd like to walk and also who want to spend their waiting time for the train.  So, today's blog is about wandering around Michi No Eki Aso with our own designed map. Let's match the places on the map with me.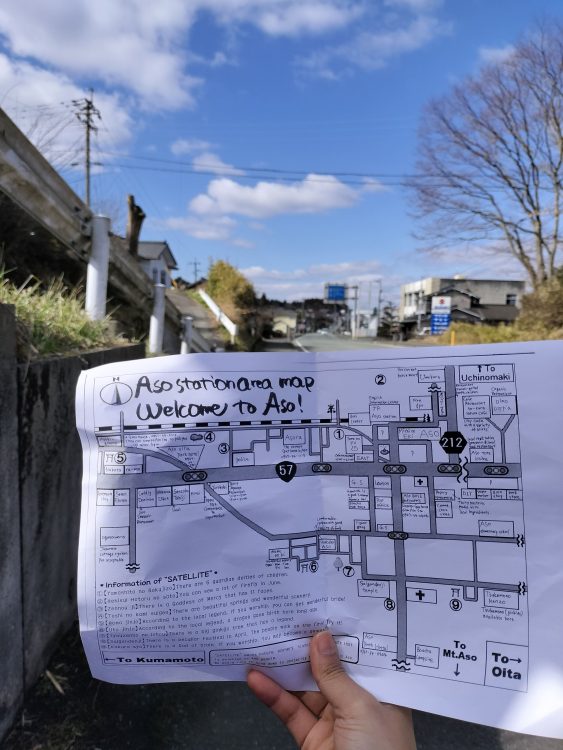 So, the first place will be the East restaurant where you can enjoy everything from the cakes and coffee to a diverse lunch meal. East is the nearest place from Michi No Eki Aso and it's on the right of 57st.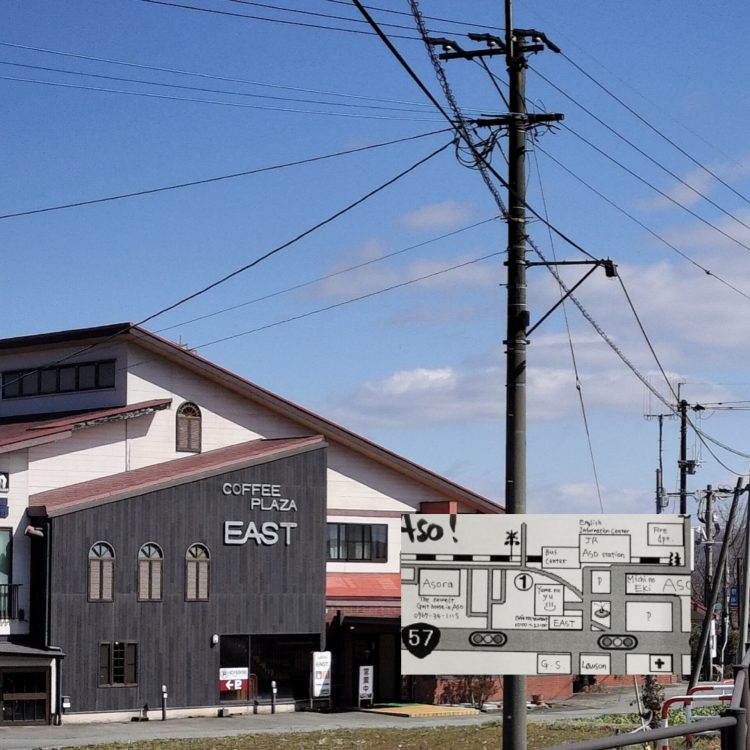 If you turn right and go ahead along 57st, you will see three local restaurants gathering on your left. The names are Hirai where you can eat your lunch and you can also take out, Sanzoku Tabiji which has japanese lunch meals like Takana meshi and Wakana Udon where you can enjoy the delicate Udons.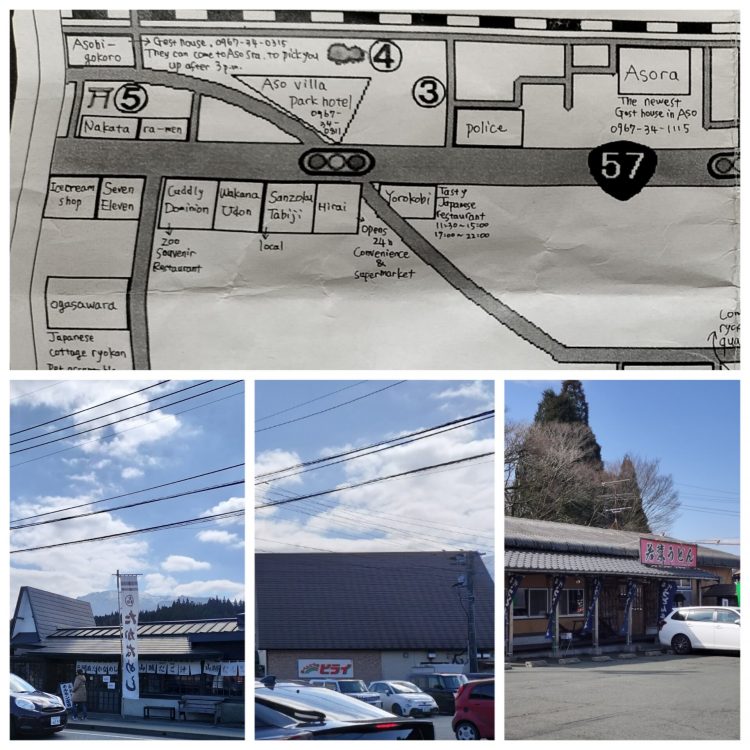 When you walk ahead a little bit further, there is a zoo and souvenir restaurant called Cuddly Dominion.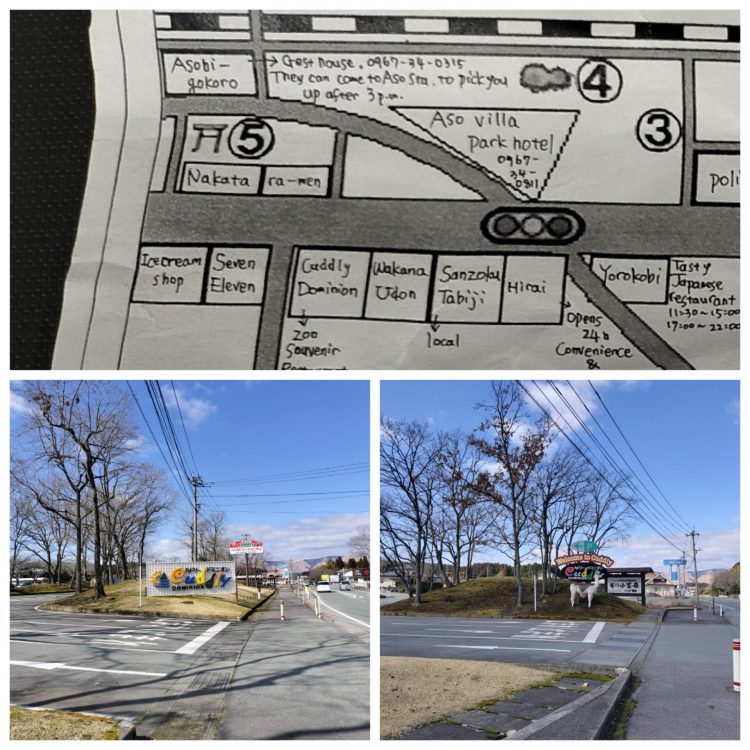 Let's turn around and go backward to Michino Eki Aso. There is a hotel called Aso Villa Park Hotel on the way to Michi No Eki Aso.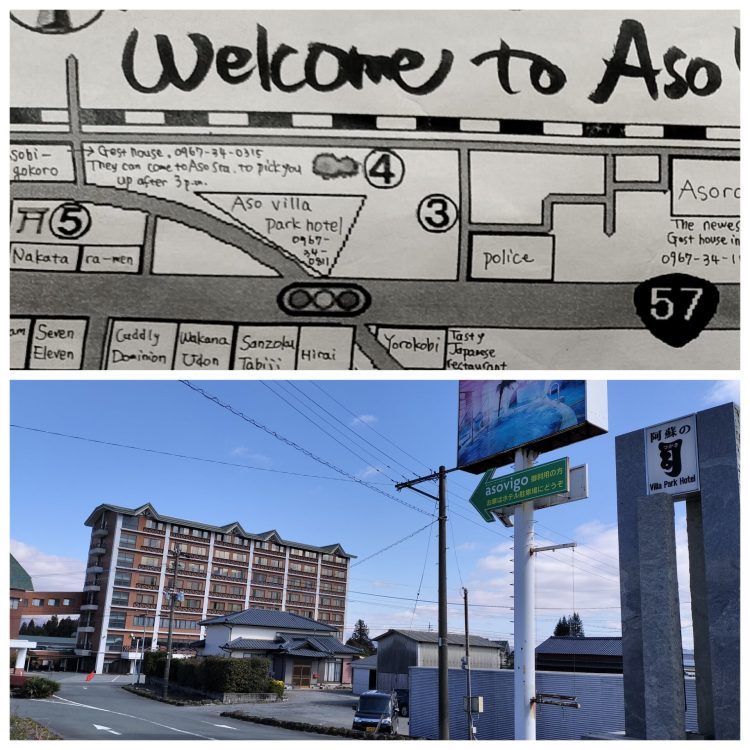 If you reach the traffic light next to the East restaurant, turn right so that we can drop by some Japanese shrines. When you walk a little longer along that road, you can see the monument stone as in the following picture.Then, you have to turn right into the narrow street.Here is Sagaidenji Shrine where you can wish to escape the pain from every single part of your body by touching the magic stone. Saigaidenji Shrine is essentially the combination of Japanese and Tibetan cultures. You should definitely go there and take a tiny break.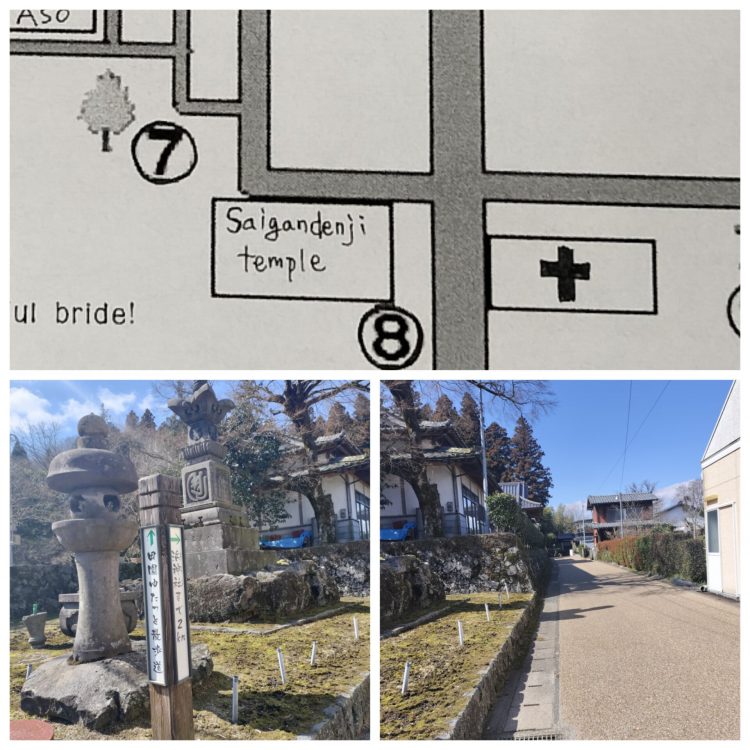 Let's move on to another small shrine. If you get back to monument stone, let's walk across the road and make a little bit of a walk to  Kakura shrine. Kakura shrine is a small shrine where you can wish to be intelligent because there is a god of the brain. Just try it  when you get there.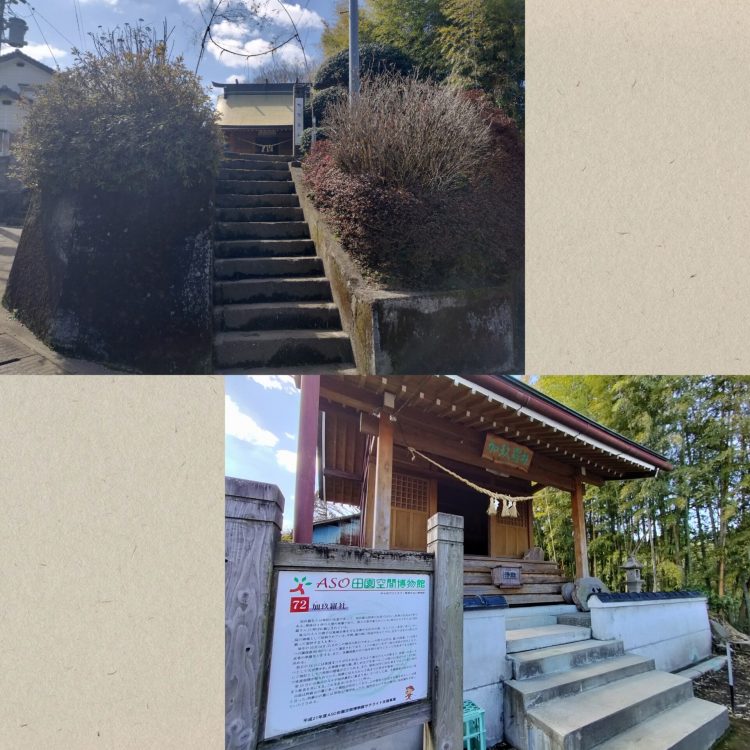 Honestly, there are many more places to go and restaurants to try. So, you don't need to wait for the train sitting in the station, just walk and enjoy. There's only one thing you should note of is not to forget your train.
That's all for today and I hope you will get that Aso is a collection not only of tourist attractions but plenty of scenery and culture. Don't worry about getting lost and wasting time, we are waiting to guide you in our best ways and it will be our pleasure if you get a safe and memorable time at Aso.
Have a nice day….
Min Min