Hello from Michi No Eki Aso! I hope you have a good day.
Aso is active volcano. You can look down crater from view point.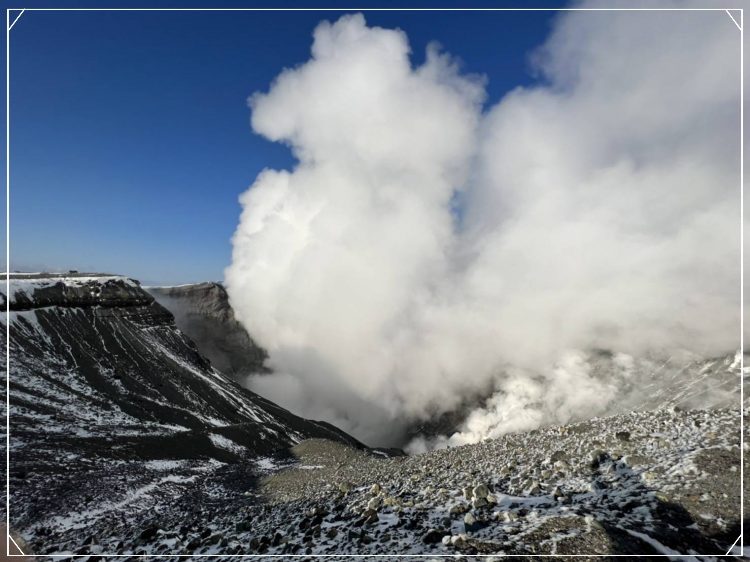 The appearance of crater has been changing by day.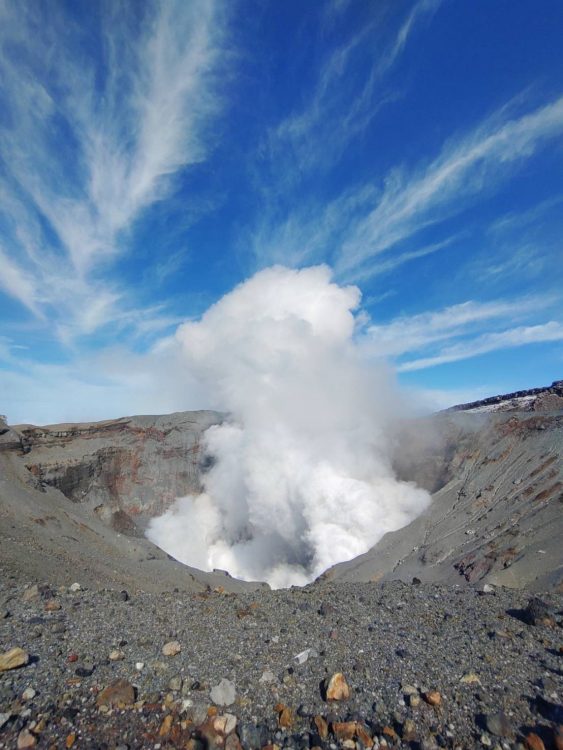 Local people says  "crater is breath of earth".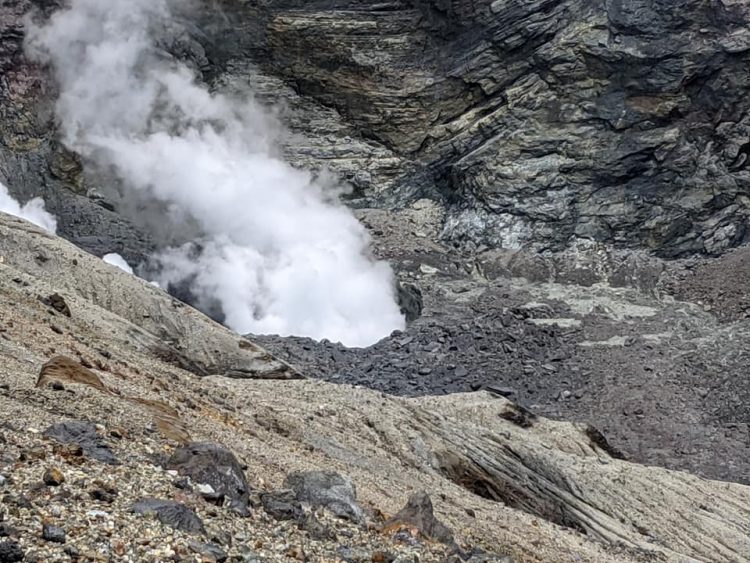 In fact this spectacle from truly nature remind me the mother earth.
To drive up to top of Nakadake crater from Michi No Eki Aso takes 25 minutes by car . Public buses are available. Gate is close depend on gas emissions or some other weather reasons.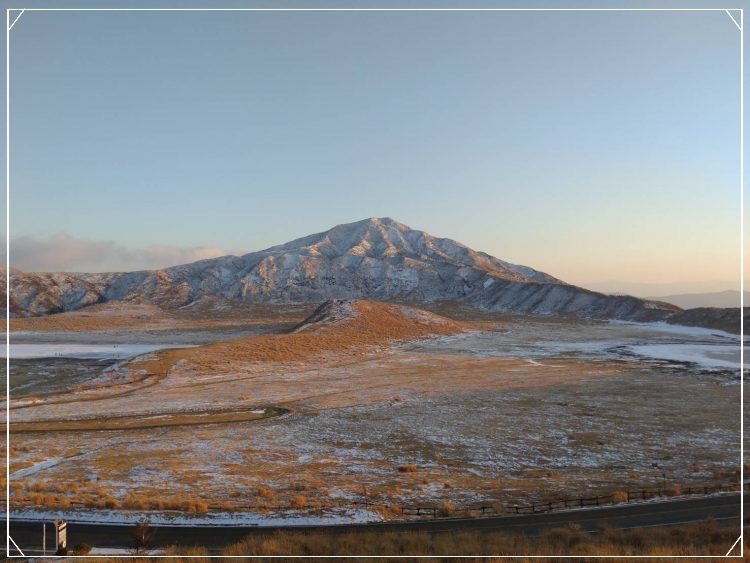 No matter if gate is closed, Kusasenri is always welcoming people who want to feel the nature. In fromt of Eboshidake moiuntain, those two ponds are old craters and it's have been frozen in winter.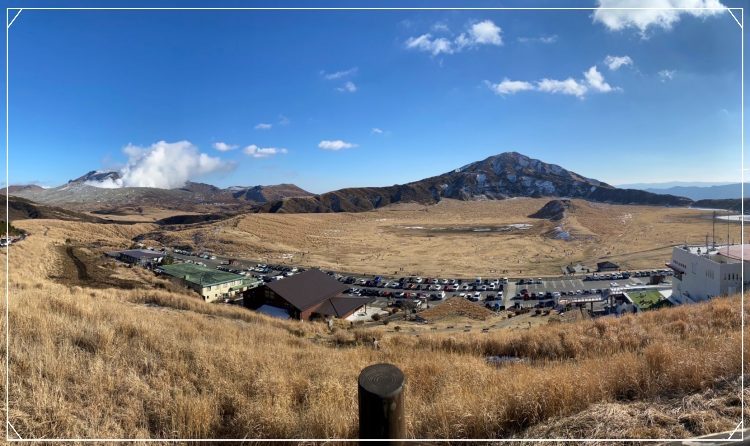 You can hike in about 2 hours. From Aso volcano museum to top of Eboshidake is about 2km.
This video from 2022 was frozen ponds.  
If you come to Aso, please drop by our tourist information and have a latest information about active volcano Aso mountain. It's always our pleasure to help your trip more comfortable! 
Thea