Hello from Michi No Eki Aso
Since I'm still new in Japan, like two months, everything I touch is new and fresh for me. I'm pretty sure that you also have an unforgettable first experience story.  Today's blog will be about my fresh experience of Yukata (Japanese traditional dress) and Onsen (Hot spring). You might laugh if you know that I've never tried hot spring in my country, Myanmar. Yes, Myanmar is really hot country and we don't usually have hot spring
. 
That's why my very first experience of hot spring in Japan was a little bit funny.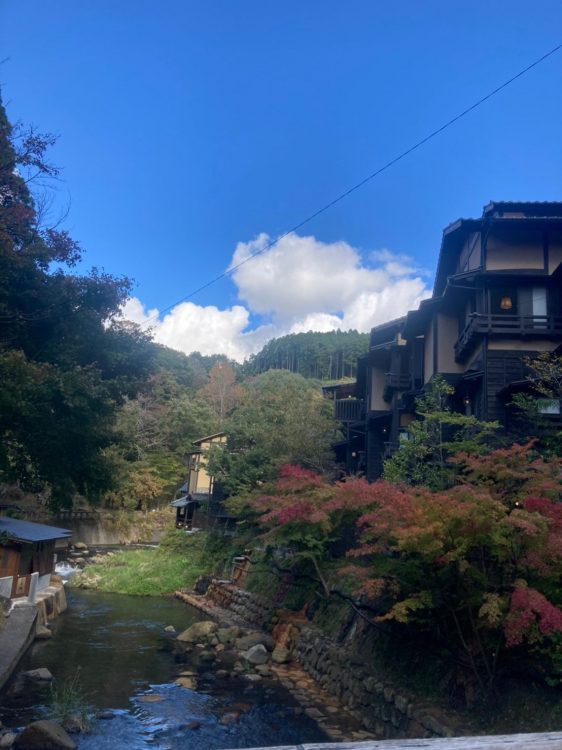 Last week, I got a chance to go to the Kurokawa Onsen in Aso for my school field work. Yukata (Japanese traditional dress) was the most exciting thing for me. As soon as I put on Yukata for the first time, I felt like a real Japanese girl.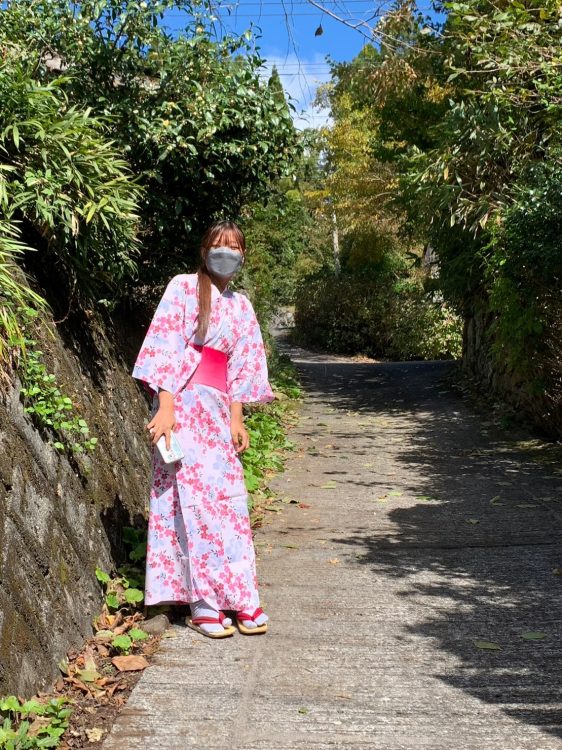 Kurokawa Onsen has a lot of designs and colors for Yukata and they are really cute and gorgeous. Actually, Yukata is a traditional dress for summer. So, it was really difficult to wear summer dress in the cold October. But, it was worthy of being patient. Before I tried this Yukata, I thought that it would be difficult to walk as it seems really tight but I was wrong. It was comfortable to walk and even if you  want to run, it would be fine.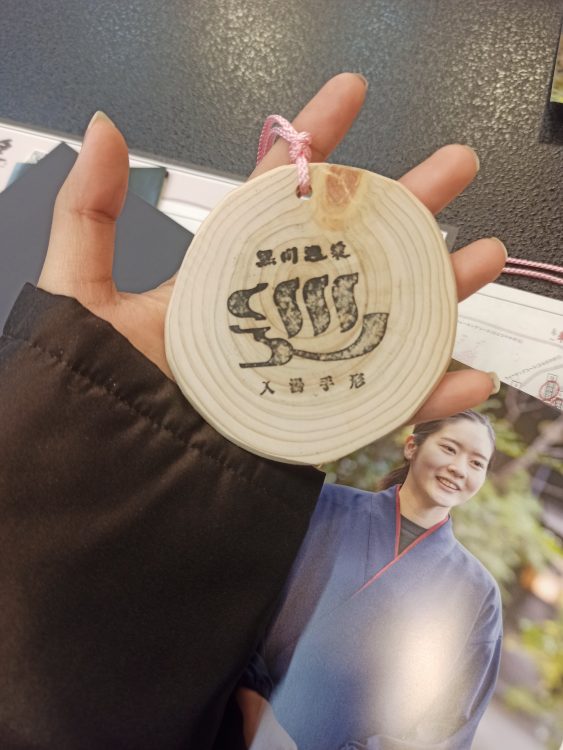 This is the entrance ticket to dip in three hot springs that you want in Kurokawa Onsen Resort. If you don't have this ticket, you have to pay for each. How cute it is?And I got a chance to create such a cute ticket from the beginning processes. You can read about the processes of making that tickets in my next blog.
There were many restaurants in Kurokawa Onsen and I tried Oyako Donburi ( the bowl of mother and kid). It is the set of rice, chicken and egg. Now you can imagine its name, the bowl of mother and kid, Oyako Donbunri. it was really delicious.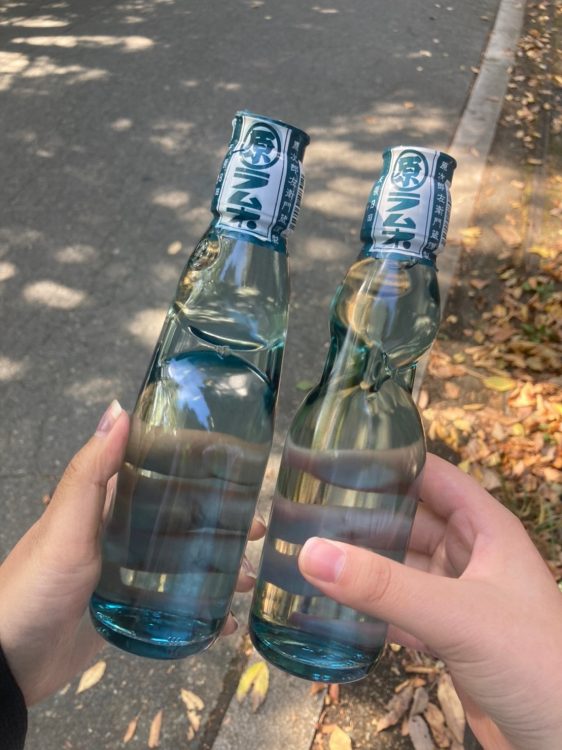 And another crazy thing I did was drinking chill lemonade in the cold weather. Anyway, it was fantastic and fresh my mind.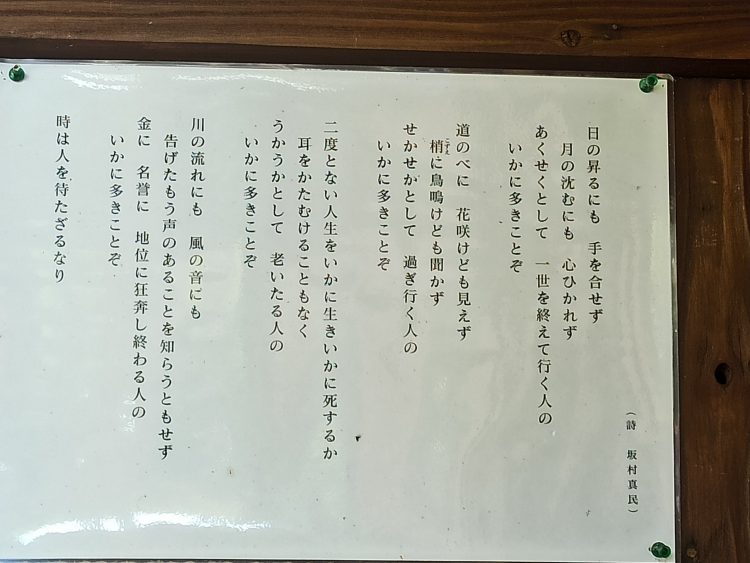 This is the poem from the small shrine in Kurokawa onsen resort. If you love poems, you should definitely try this one. Wearing Yukata, drinking lemonade and enjoying a poem, how romantic that moment was?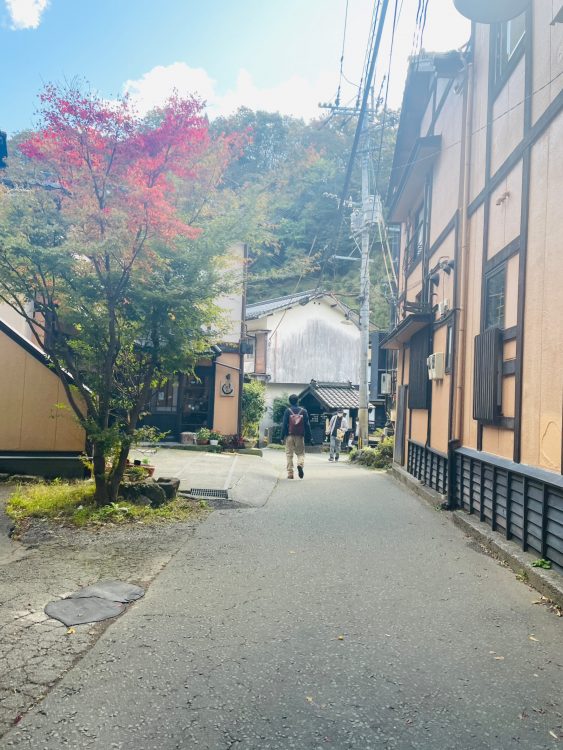 For onsen experience, Kurokawa Onsen Resort is famous for its outdoor hot spring. You can enjoy the fresh air and excellent views while dipping yourself in Onsen. But  the first 30 seconds of entering the hot spring was really hot. But when I tried to stay till 30seconds, it was getting warmer and felt so relaxing and good. So, my advice for the freshers of Onsen, don't panic and try to stay till 30seconds, you will know the meaning of onsen.
For me, I personally prefer wandering to dipping in onsen. As Kurokawa Onsen is rich in natural views of green. I had fantastic moments of walking around and enjoying every food I saw. 
Cute and dreamy narrow streets are one of the best thing in Kurokawa Onsen. You'll feel like you are walking in japanese animation world.
If you think of making a visit to Hot Spring in Japan, Aso would be your best choice cause it has a lot of hot springs to enjoy and each has their unique views.
So, let's call it a day……