Hello everyone, how are you?
It is getting cooler especially in morning here in Aso.
Honestly, I like to sleep in for such a cool nice morning.
But also, I know some impressive views are waiting for me if I get out the bed!
We are living inside of Aso caldera. When I get up early and see foggy and misty outside, it is the chance to see "Sea of clouds".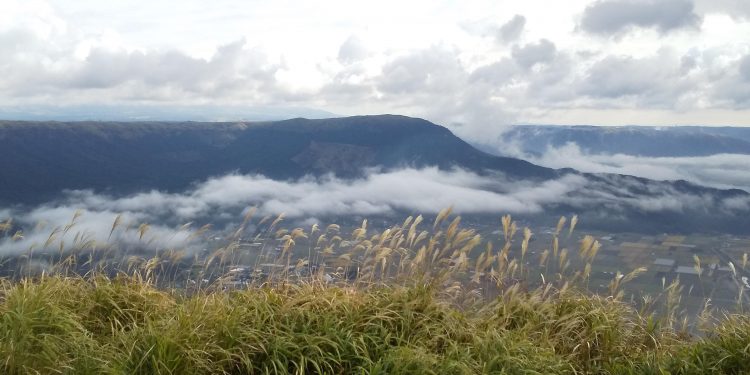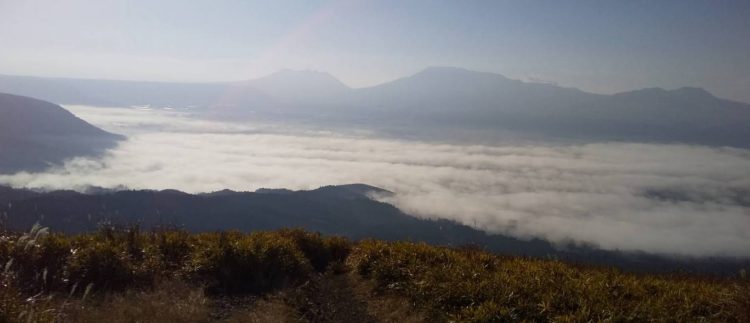 These photos were taken last year from Kabutiuwa, and Daikanbo lookout.
If I see this view, I can imagine easily how Aso caldera looked like with lake.
Aso caldera doesn't hold water anymore so that we can live here now. But, Aso also had a caldera lake in the past as many other calderas do.

Everytime I see this view, I always think….
What I see now could be similar to what people from stone age were looking at. I love this thought.
Well, I haven't had a chance to see this view yet this year. Now it is the season of "Sea of clouds" so if I see the sign, I will drug myself out from my bed!!
The sea of clouds appear only in early morning.
Are you not early birds?? Don't worry.
Although you miss the timing of the sea of clouds, the view from these observatories is neat anytime.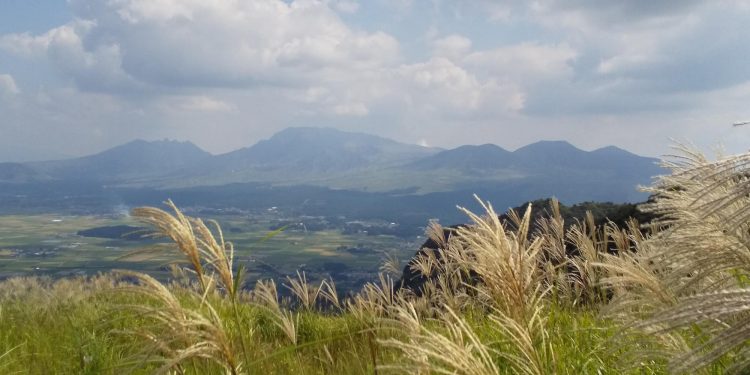 I like to see the view of Aso mountains with Japanese pampas grass shining in gold with sunlight in fall. Soft evening light is good, too.

If you are traveling with children, you can also have fun at the maze of Susuki, Japanese pampas grass beside Kabuitoiwa lookout.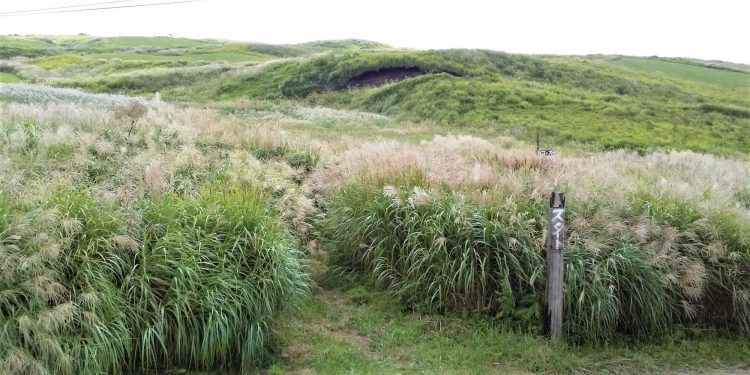 I am short Japanese woman, they were tall enough to made me lost 😀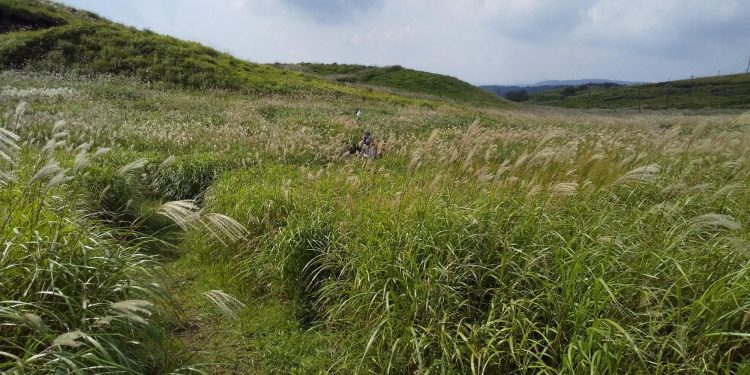 It is still warm in the day, but if you are on the top of Mt.Aso or outer-rim, the air feels cool.
Please come to enjoy early fall in Aso 😀
Kana