Hello everyone,how are you doing?
It is getting warmer even in Aso, so maybe you don't want to have a serious trekking.
Today, I would like to introduce an easy walk at or around Kusasenri.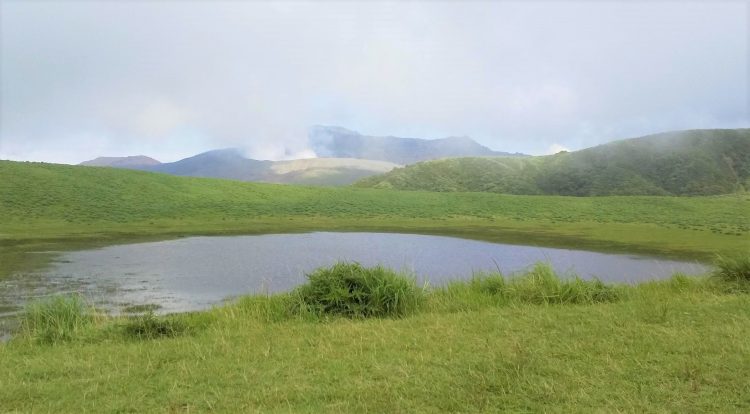 Kusasenri is 3 km away from Nakadake crater to the west.  
It is also the crater made from the eruption occurred 30,000 years ago.
The shape of the crater is perfect circle, the diameter is about 1 km. You can walk anywhere at the beautiful grassland of Kusasenri.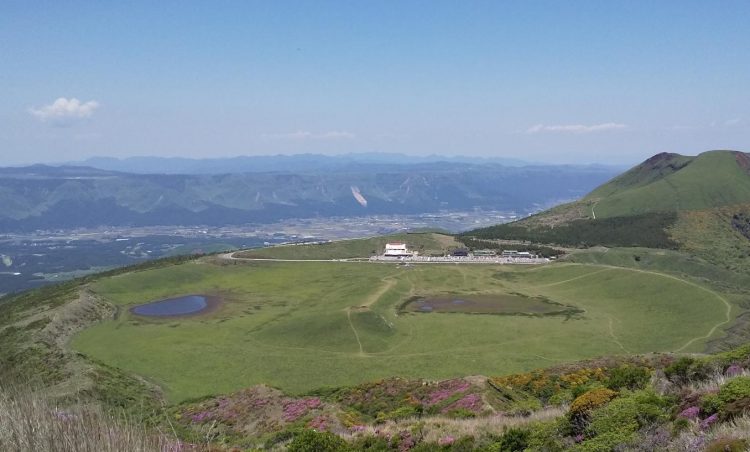 Here is a photo I took in May from the top of Mt.Eboshi which is the highest spot at the outer-rim of Kusasenri.
What do you see?
Yes! I like this view. It just looks like a face, doesn't it?!
The crater is perfect shaped circle, and 2 ponds are cute round eyes, and even the hill in the center looks like nose!
It is interesting how this unique landscape was made. The volcanic eruption had occurred here several times. 2 eyes are also the craters of smaller eruptions. The center hill was made at that time.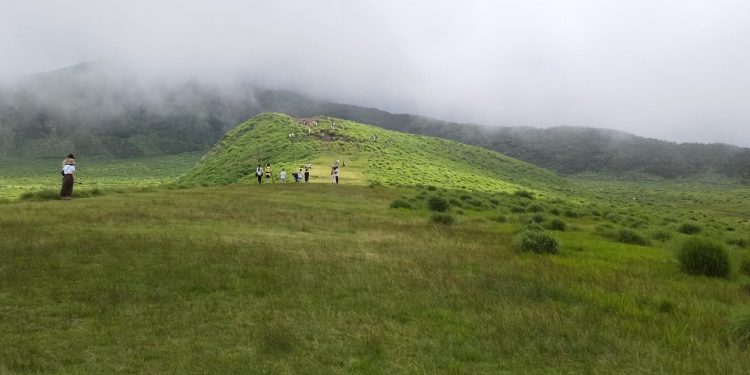 These 2 ponds are just big rain water paddle, so when we don't have enough rain, the water disappears.
The weather was not so nice but I visited Kusasenri yesterday, the water was filled a lot in 2 eyes, young boys were having fun with walking through the water paddle.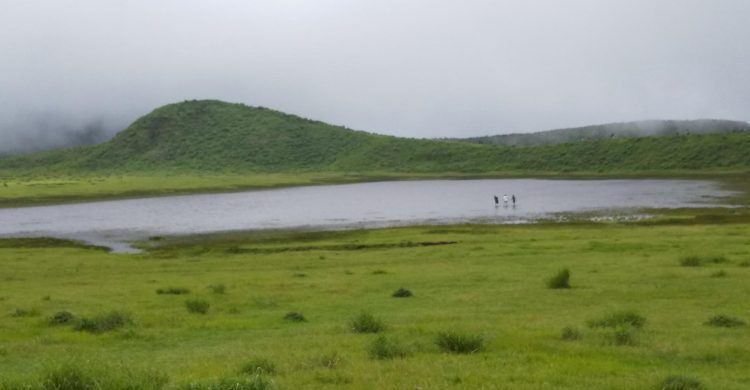 It is not prohibited from playing in the water, but the horses for the riding activities are loose in evening at Kusasenri, so the dung from them are everywhere… so please remember that before getting in the water 😛
From the east ridge of Kusasenri, you can see Nakadake crater spitting out the smoke.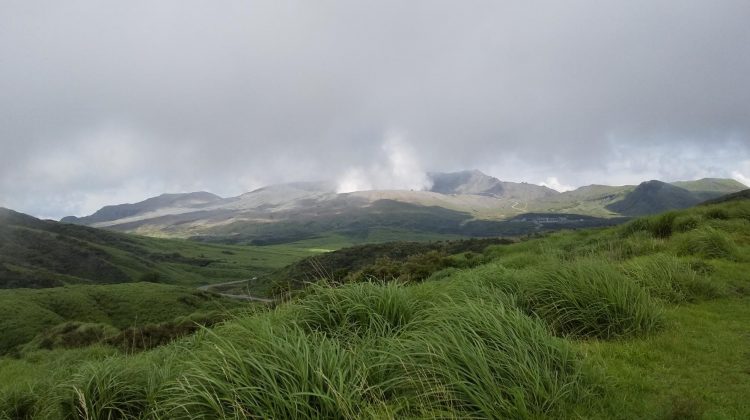 The access to Kusasenri is very easy.
Even you don't drive, you can get there by the public transportation.
A route bus is operated from JR Aso station to Kusasenri (Aso volcano museum) 4 times a day. (650 yen /person) .
It takes only 25 minutes, this route is very scenic, you will be able to see the expansive caldera, grazed cows and horses, Komezuka (perfect-shaped scoria cone)on the way.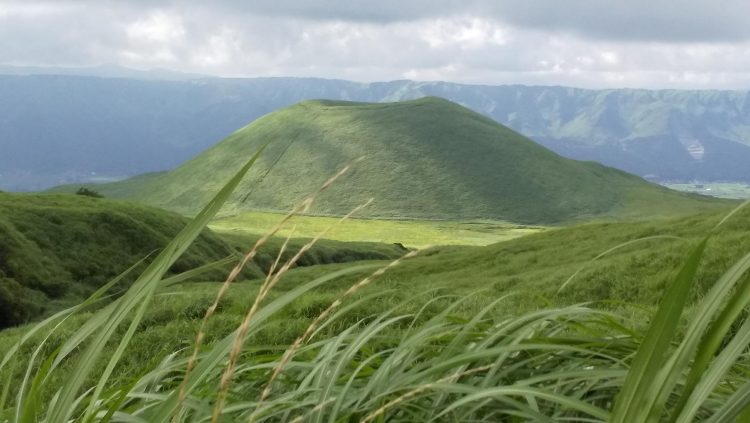 The elevation at Kusasenri is about 1,100 m. Enjoy the beautiful view and cool fresh air at Kusasenri in summer!
Kana