Good day everybody!
Today is THE day, at Michinoeki Aso. Plenty of manga enthusiasts are populating the shop area.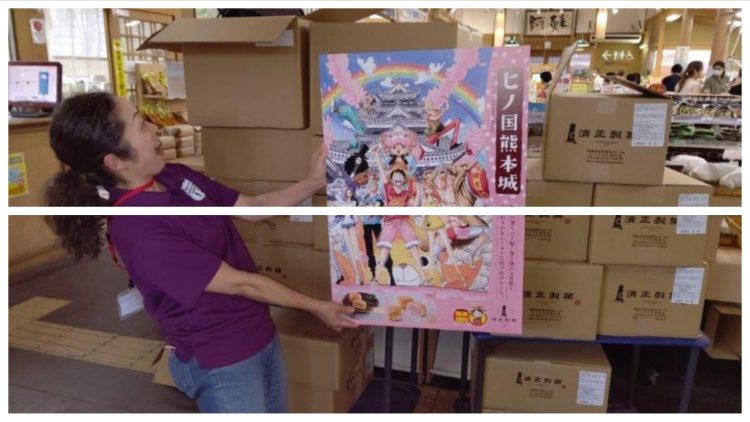 What day then?
Today is the day the special Usopp figurine is being sold at Michinoeki Aso.
The One Piece character also has his own statue in front of Aso station.
Definitely a place to visit if you appreciate Usopp!
A few other souvenirs are sold as well, sweets in pink packaging and fun bags.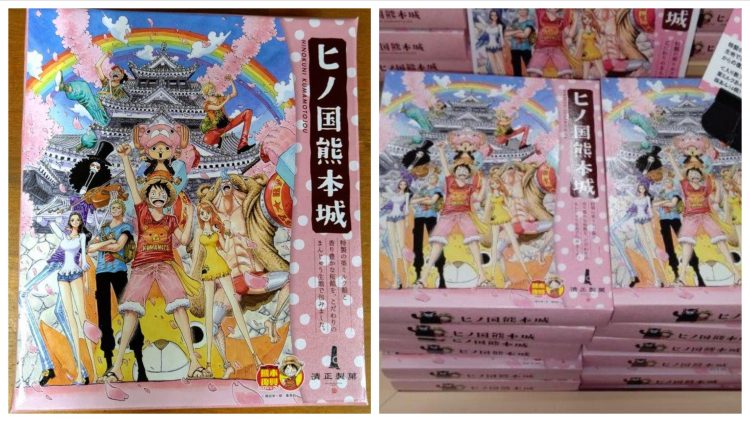 As the One Piece author, Eiichiro Oda,was born Kumamoto prefecture, a lot of collaborations and events are thus organized regularly. This time around the sale supports the still necessary reconstructions of places touched by the 2016 earthquake.
Here a few pictures of today's event sale.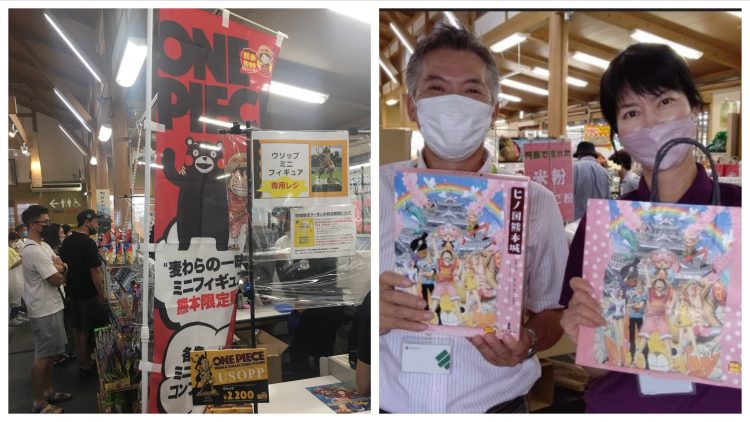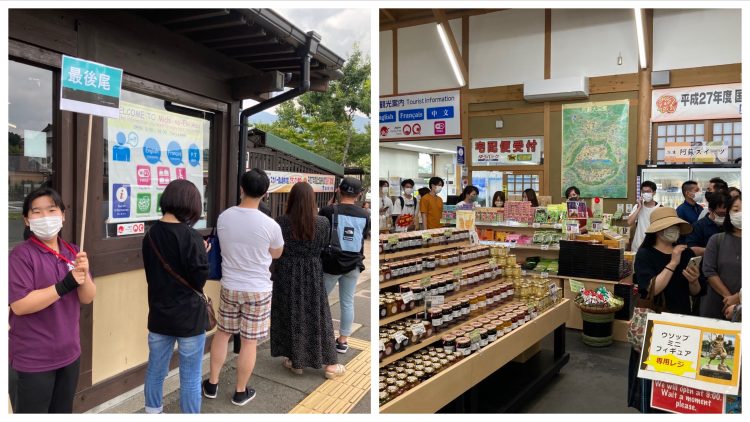 See you next time, for more Aso adventures!
–Nathalie