Hello from Michi No Eki Aso!
Grassland is renewed after controlled burning like a beautiful green carpet nowadays. Aso is full of lively power of nature now.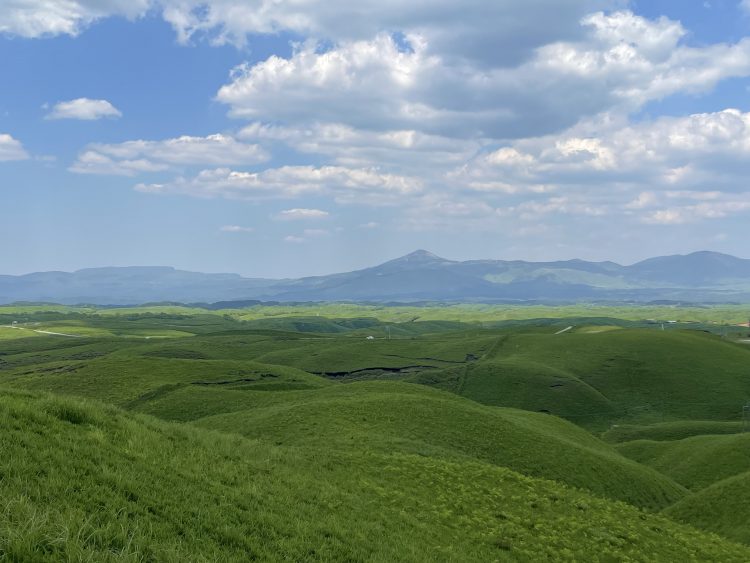 I would like to share you Aso's wild flowers today. I had visited Sensuikyo last Sunday.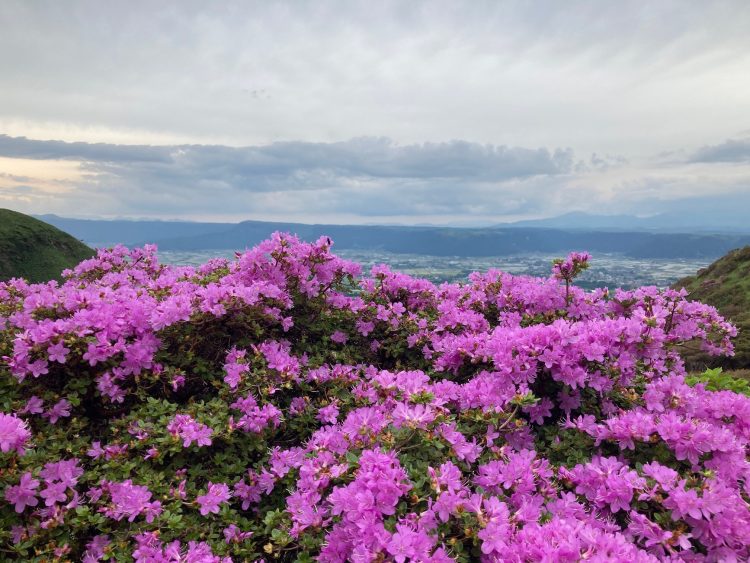 This brilliant pink flowers are Kyushu Azalea. Mountain become lovely pink in this season.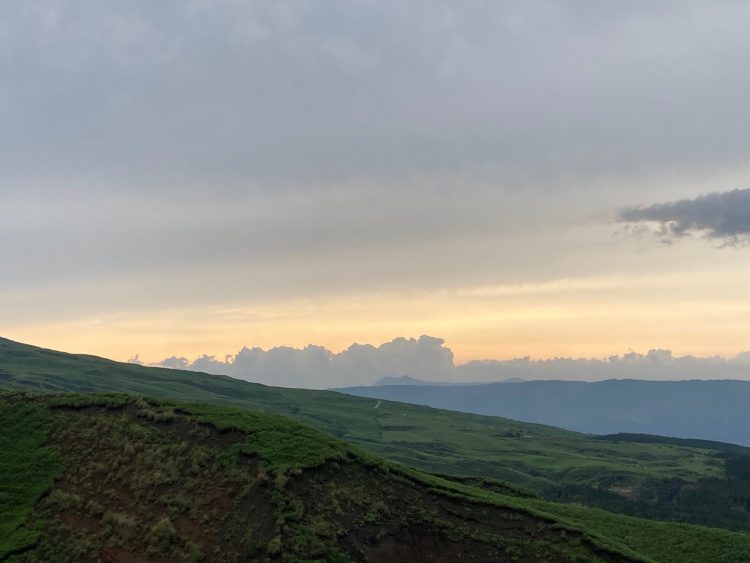 Beautiful sunset from Sensuikyo.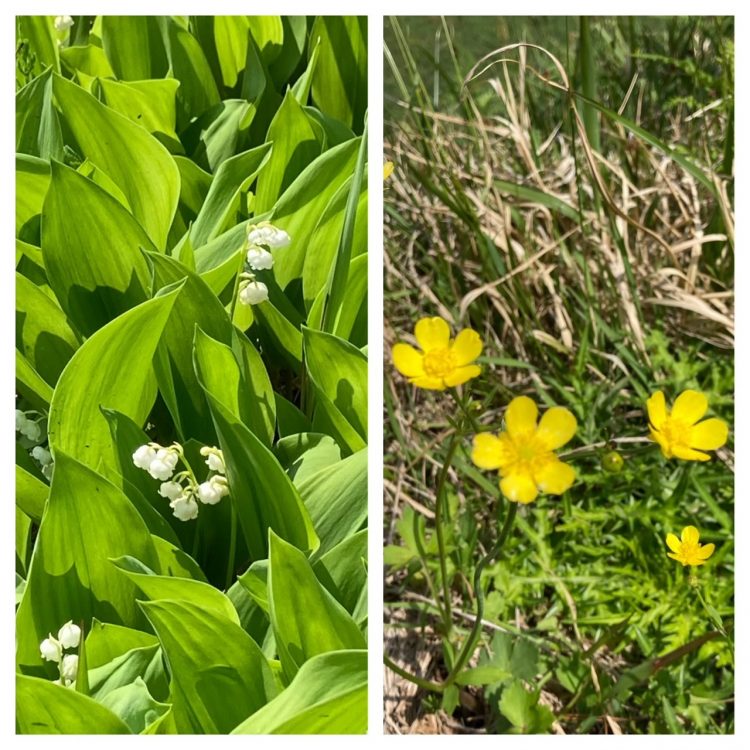 This is wild lily of the valley called Suzuran. Suzu is bell in Japanese. I love this small tiny white flowers in grassland. Here in Aso is the most southern place to glow those flowers in wild. Habitats of Suzuran in northern cold region.  I saw also oriental yellow violet.
Yesterday I walked pathway of rice fields with my daughter and friend and her dog.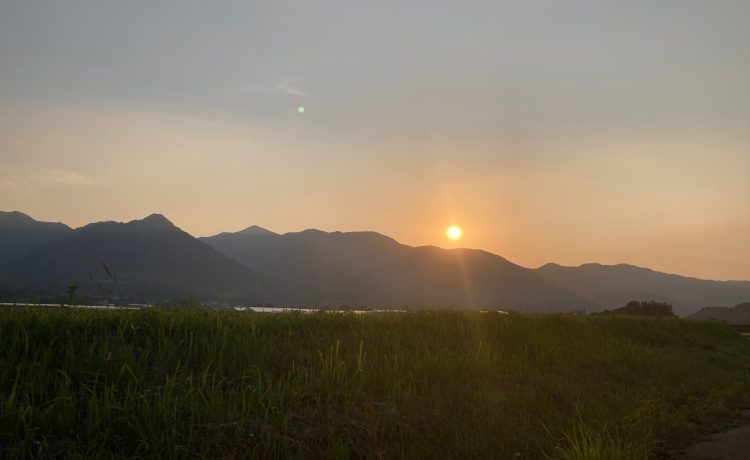 We saw beautiful sunset. Sky was orange pink. Aso's pure spring water in rice fields. I think now is the most beautiful rice field season whole year.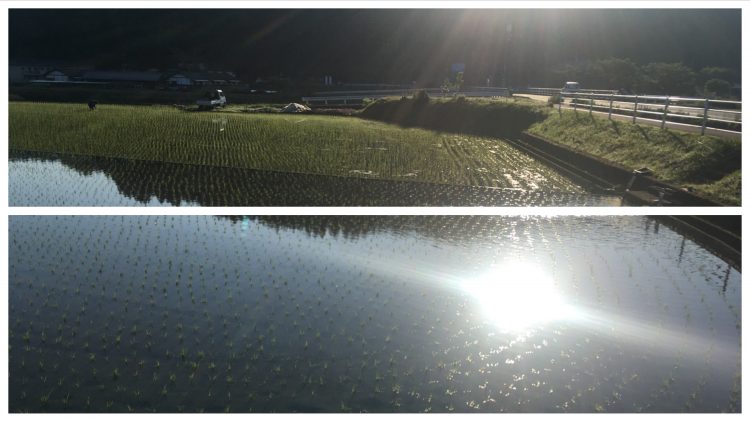 Water is like a mirror and you can enjoy Aso mountain in rice field.
I saw wild flowers in the pathways which I hadn't seen last week.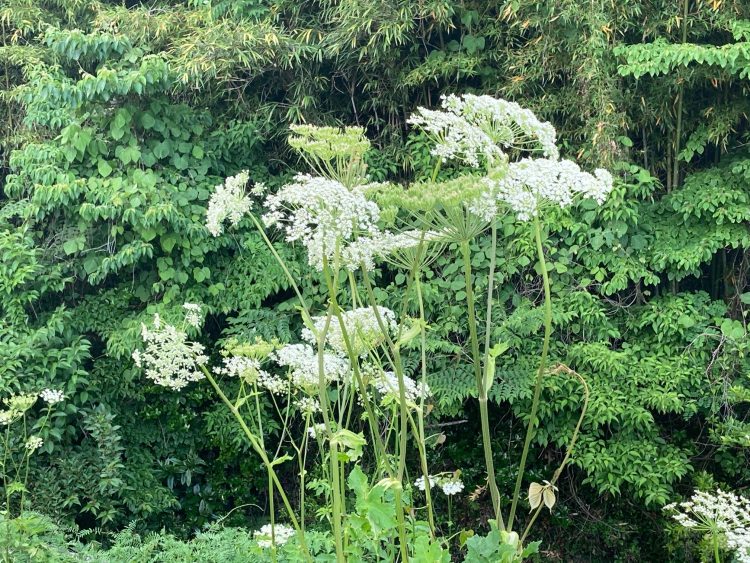 I can feel circle of seasons here.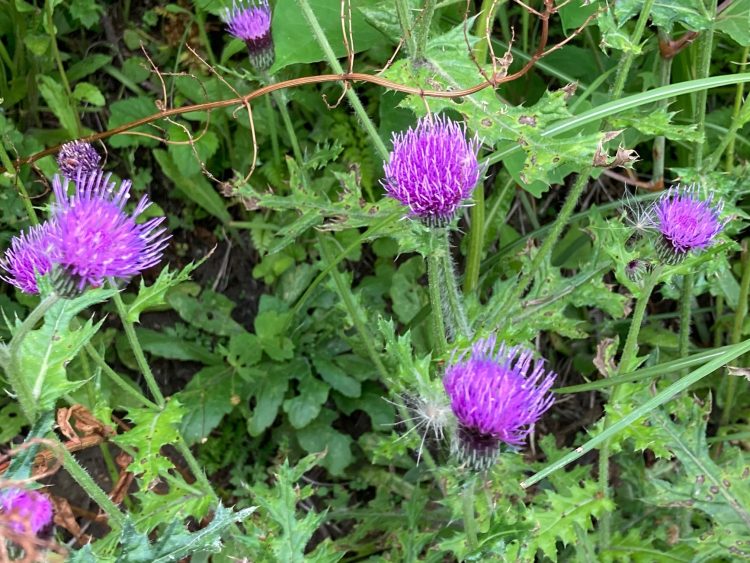 If you come Aso next time, please walk just small roads between rice fields. You will see wild flowers, birds and insects in season.

Yesterday I saw a gray heron, heard a lark singing.  
It's my pleasure to show you small roads in Aso. We are waiting your visit!
Have a good day(#^^#)
Thea