Hello everyone, how are you?
The farmers started letting the water flow to the rice paddies and planting the rice seedling.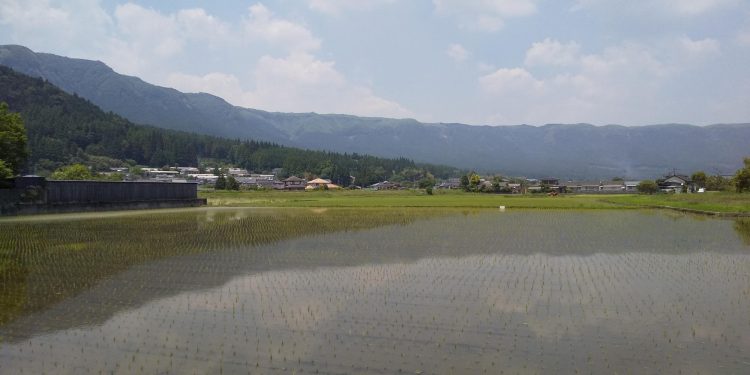 Rice need a lot of water, I understand the rainy season is important for the rice farming. But to be honest, I really don't like rainy season…
I would like to enjoy this beautiful weather before the rainy season  as much as I can!
It was a quite warm day yesterday, we enjoyed a hike at Tangoyama. (I will report about this hike later)
After the long walk,we were hungry for ice cream.
We stopped at ASO MILK FACTORY which is the shop selling the products from Abe daily farm in Aso. Their main product, ASO MILK is very popular souvenir from Aso. Their milk is also used for many food, like sweets and bread made in Aso. Everybody loves their soft ice sold here at Michi no Eki Aso,too.
My family is also a big fan of their soft ice but this time we went to ASO MILK FACTORY to try different flavor, also to see the rose garden beside ASO MILK FACTORY.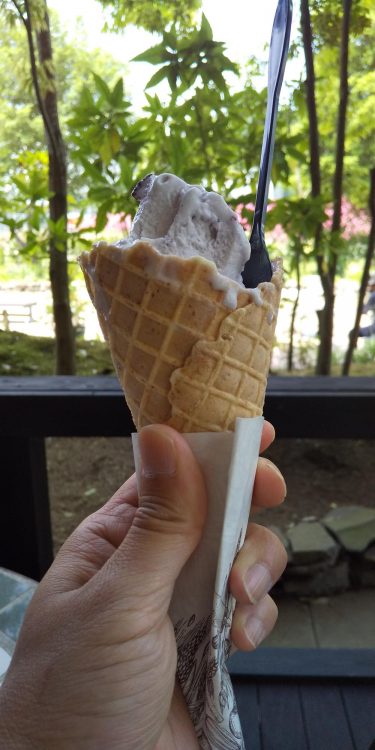 It was really nice to sit outside, eat a good ice cream and watch the beautiful roses. ( Sorry I couldn't stop myself eating some before taking a picture….)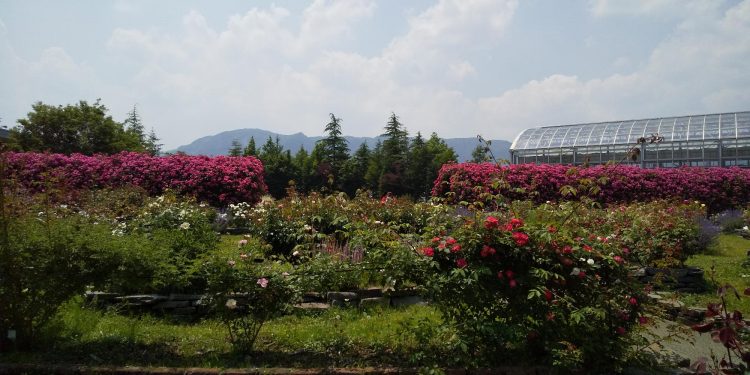 This rose garden, "Hana-Asobi" is owned by Aso city , and Abe daily farm is taking care of it. I bet these roses get good fertilizer. ( from daily cows! :D)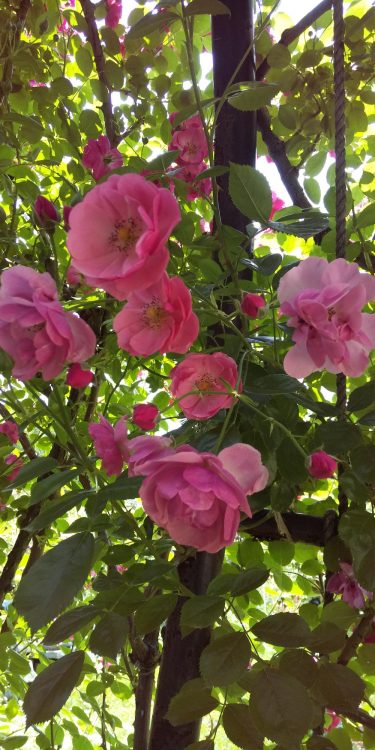 Many roses are blooming really nice right now. We could tell the sweet smell of roses even through the masks.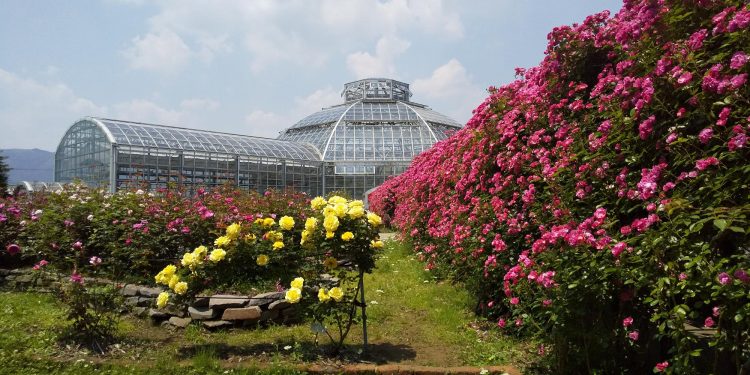 No entrance fee is needed to see these beautiful roses but there was a box you can pay voluntarily.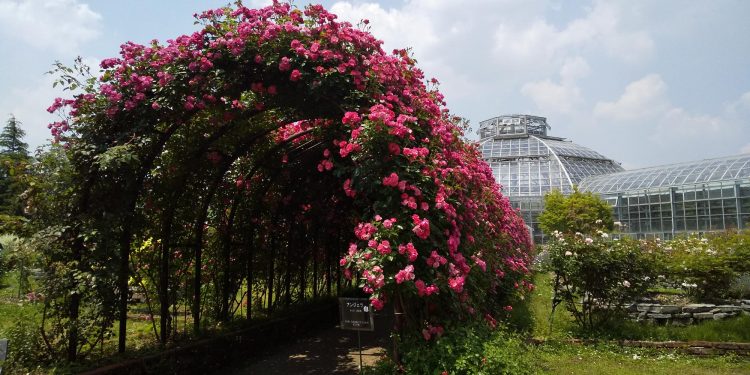 This bright pink rose tunnel was amazing! Both from outside and inside……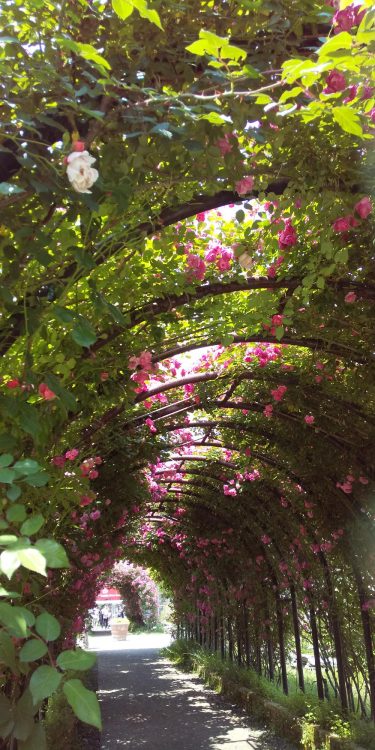 All the different types of roses from all over the world were blooming inside of the green house dome.
Rose festival at Hana Asobi will be held until June 12th,2022.
Why don't you enjoy beautiful view of Aso, and delicious food from Aso before the rainy season come!
Kana