Hello from Michi No Eki Aso. Nice sunny day here. I hope you have a good day.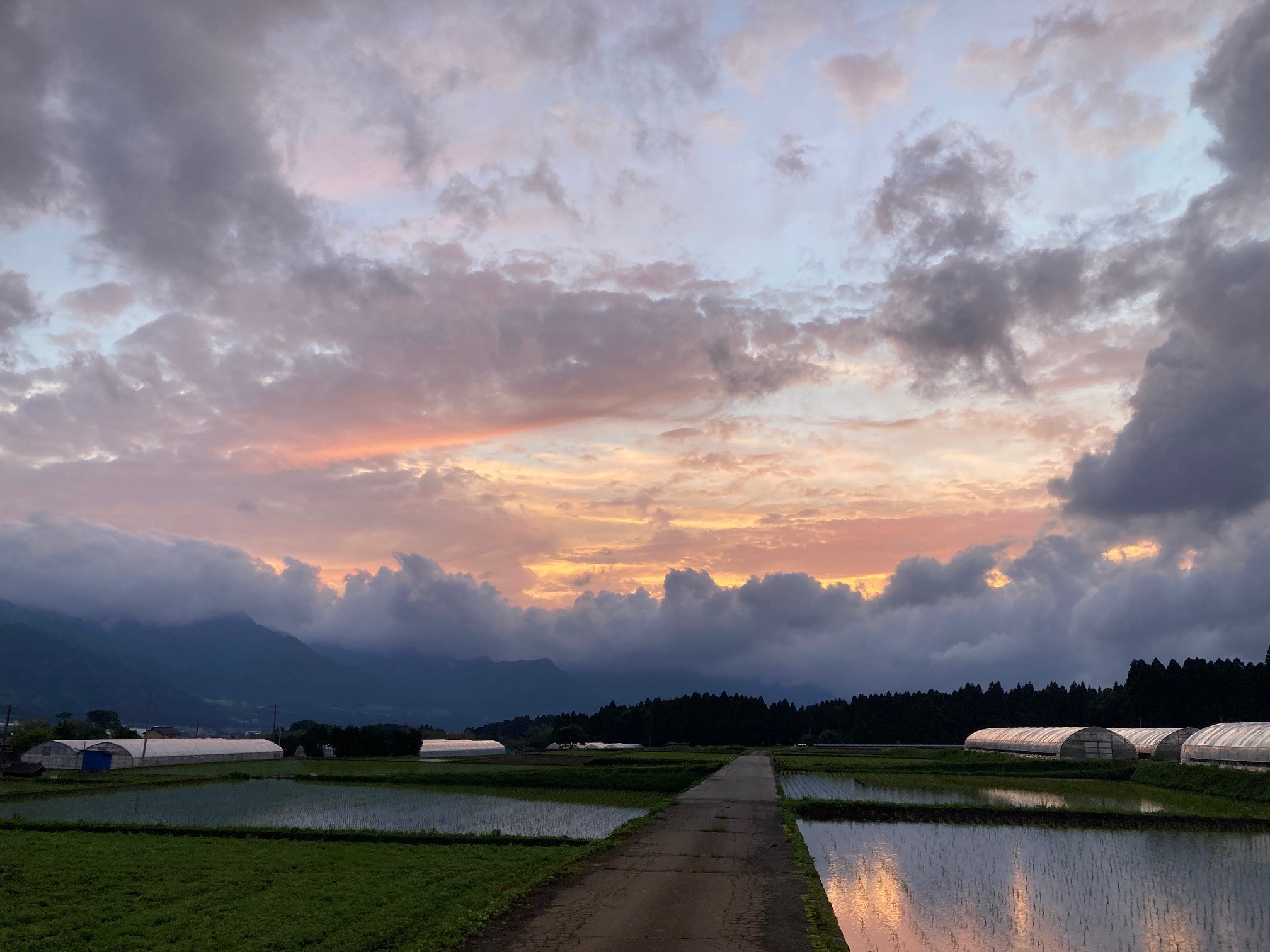 Beautiful sunset yesterday, rice fields (田んぼ)became pink with sunlight.
Rice is mainly white rice. At Michi No Eki Aso, we have also red rice. This rice is old wild type called Kodai-Mai means ancient rice (古代米).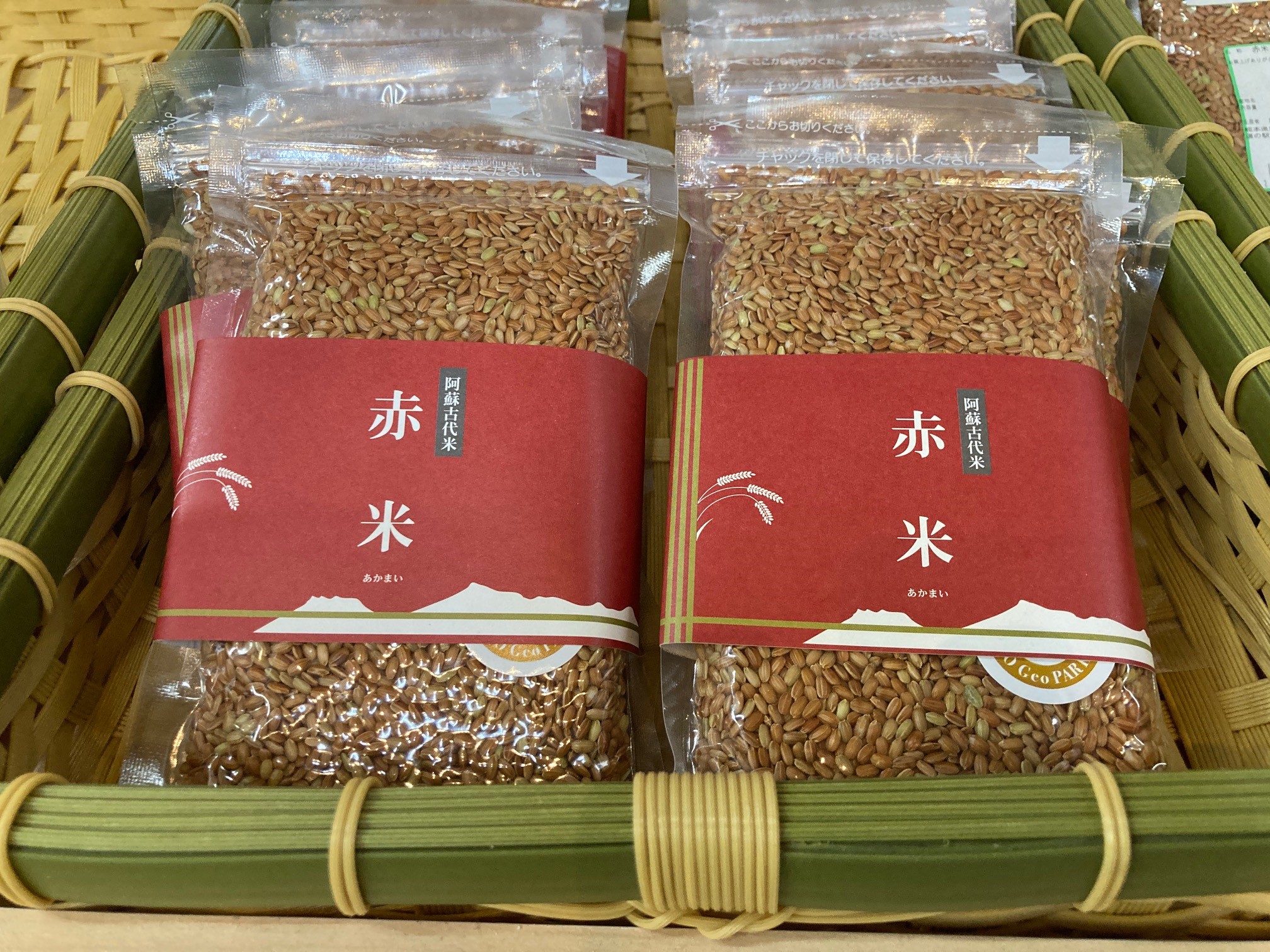 One tea spoon of red rice mixed with regular white rice contains more minerals and rise up our immune system more than white rice only.
In order to make rice, we first need to prepare the " Tane-Maki"(種まき). We need to grow rice seedlings before planting them in the rice fields.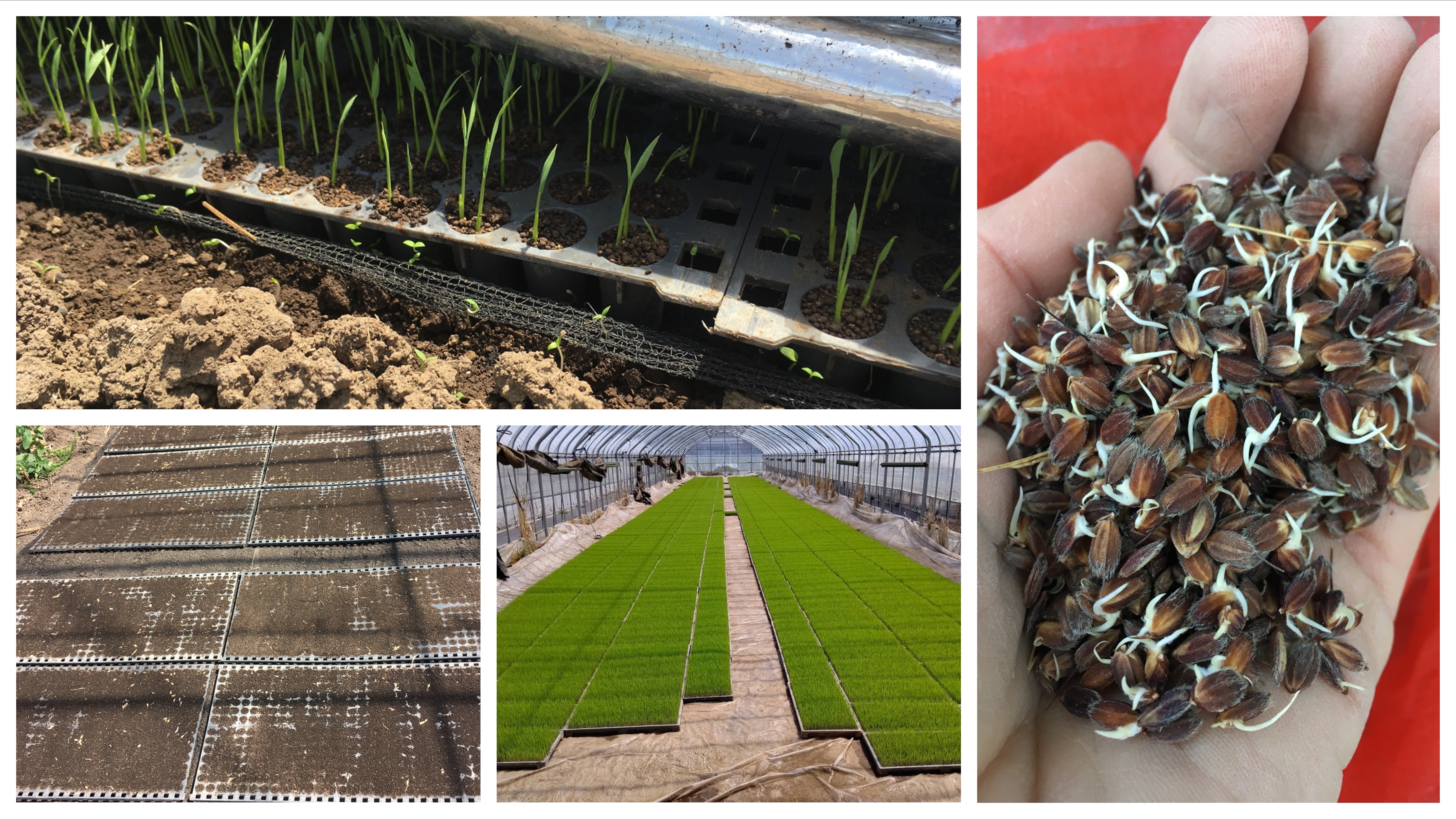 We put them into a special box and carry them to the greenhouse where the seedlings will grow for about 1 month.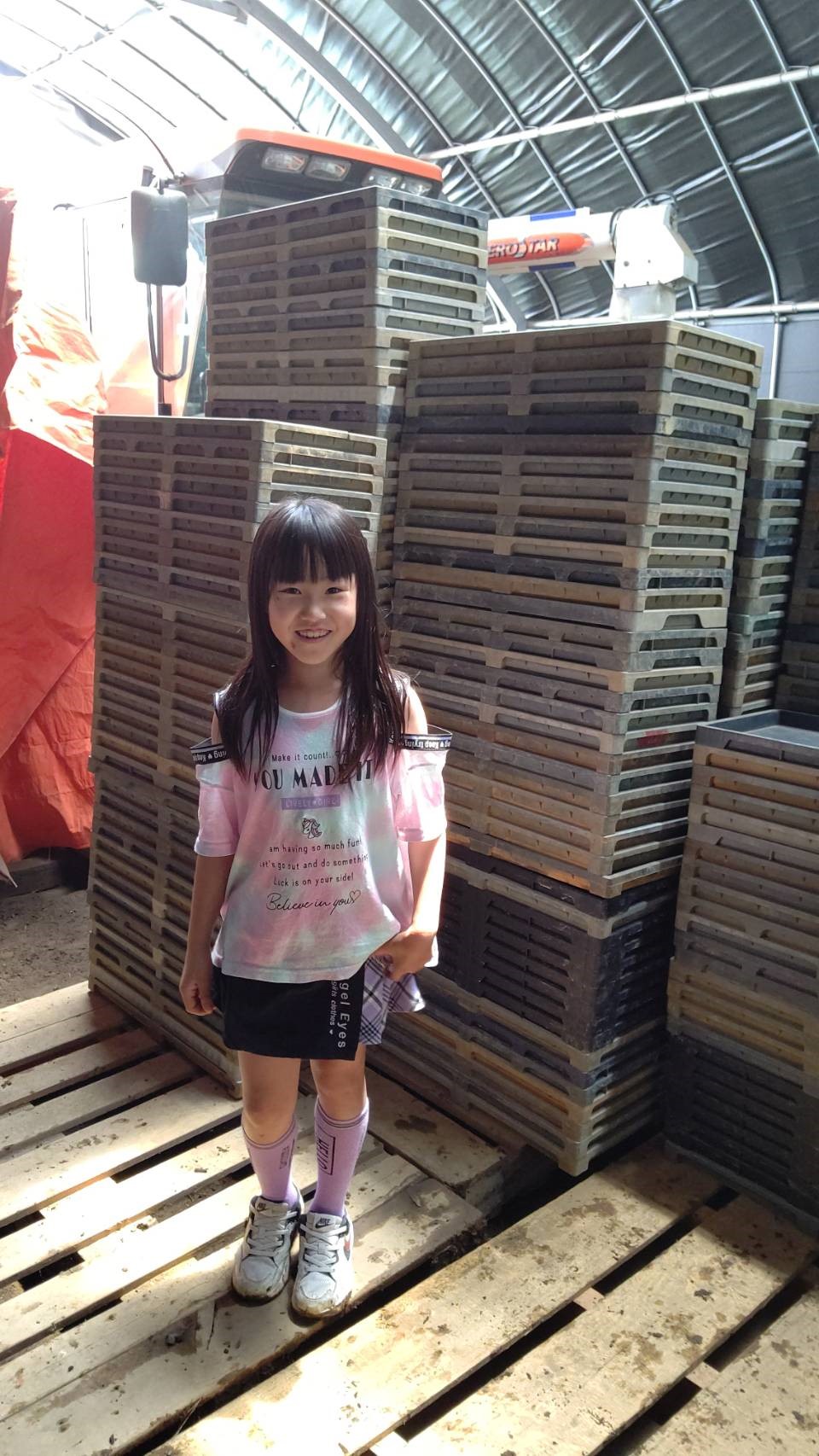 This young girl (122cm height) is standing in front of  1300 special boxes for rice seeds … huge number! They do seed that all in 3 hours. A family work like one team in this season.
Once we fix those special boxes to start line, agriculture machine put soil and water slowly than rice seeds into it.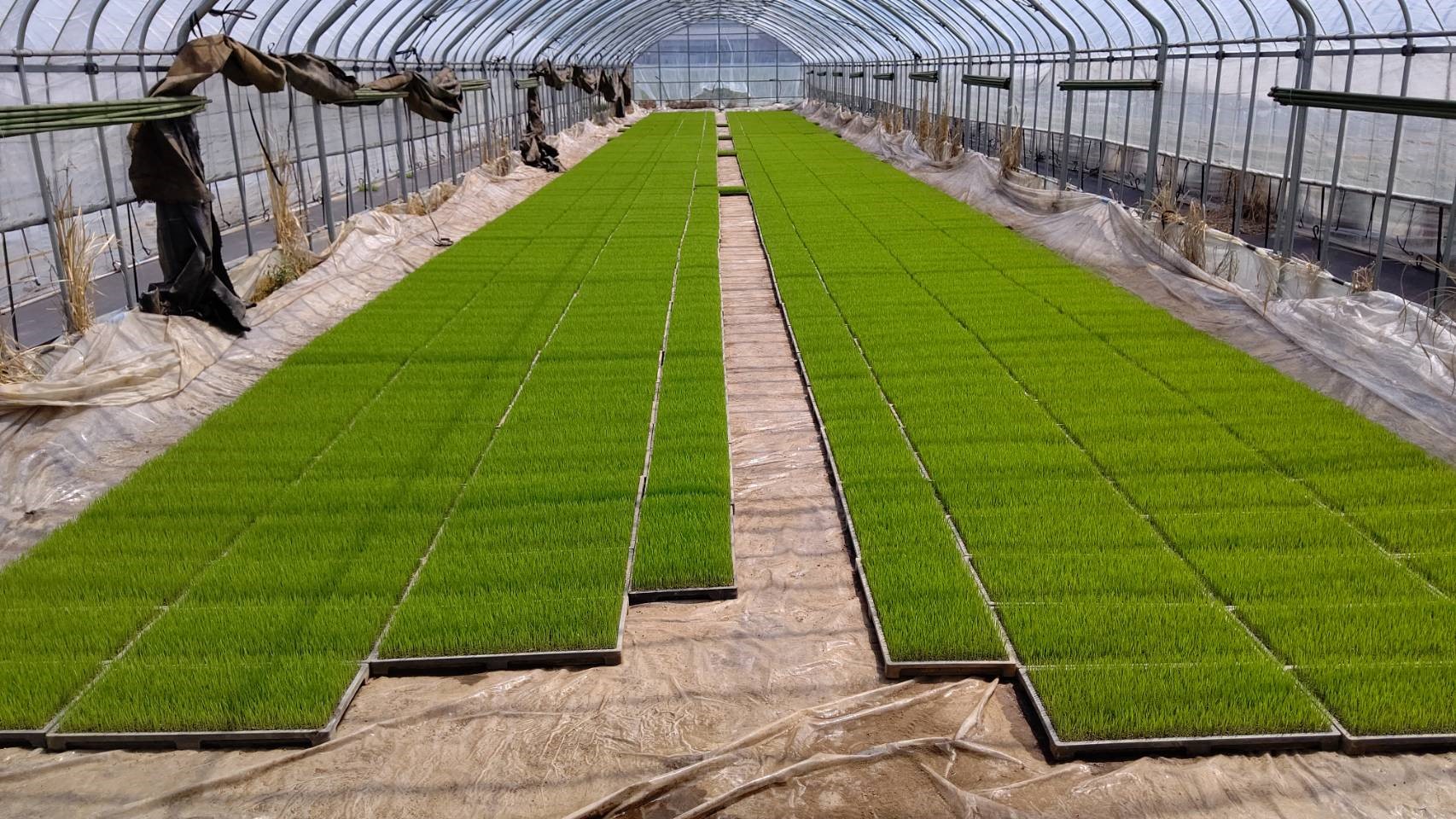 We bring those boxes to the greenhouse. Aso active volcano bring us pure spring water and delicious rice in autumn!
 This video shows how  " Tane-Maki " is done by agriculture machine. 
Stay safe and health
Matane ( See you next time in Japanese) またね!
Thea