Happy new year, everybody!
Thank you for reading Michi no Eki Aso English blog. We will share more interesting and exciting news from Aso this year again, I hope you will enjoy them.
Do you have anything special you do for new year in your culture??
I enjoyed the first sunrise of the year with my daughter.
It was -6℃ (21℉) at that time, and the battery of our phones were going down so quickly.
Then, by the time I was trying to film the sunrise, the phone shut down…:O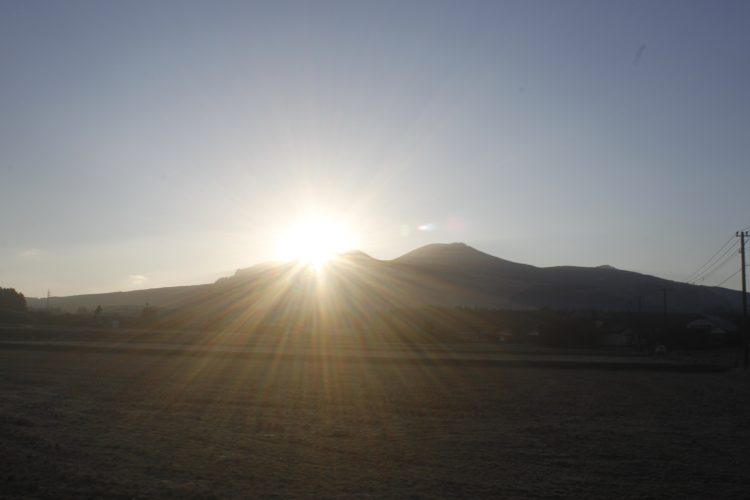 This is the photo I took with the other camera.
I was so relieved to be able to have this shot after waiting the sunrise for 30 min in freezing cold weather.
Anyway it became fun memory with my daughter on the first day of the year.
What I like about this sunrise, we can see the sun rises from Mt.Aso.
Some people like to watch this from the top of Mt.Aso ( it must be cold, though), it would be great, too.
I 'd like to try that some day!
And yesterday, I visited a local shrine with my family.
We call the first visit of the year to shrine as " Hatsumoude".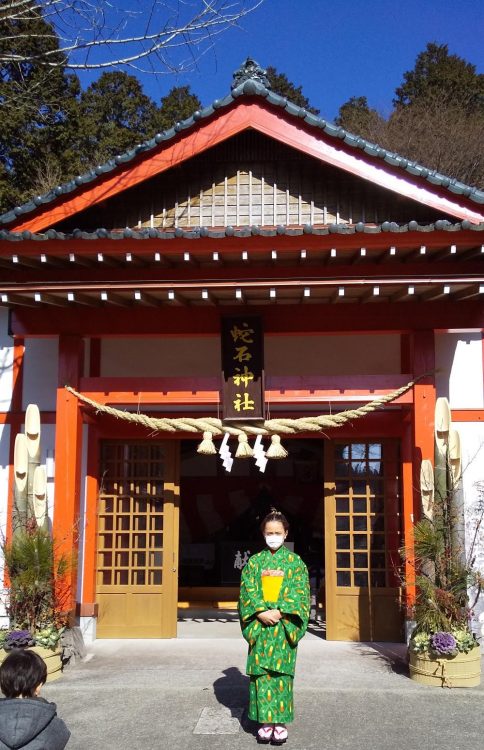 People used to be wearing Kimono for Oshogatsu (new year), but the traditional custom is disappearing…. Not everybody can wear Kimono on their own nowdays. It is a shame.
My 11- year-old daughter likes to wear Kimono so I put this on her yesterday. This is casual style of Kimono, the color matches for new year visiting to shrine!

Actually, this was sewn by my great grandma to my mother and aunt for new year. It is unbelievably in good condition. I really like the idea to pass down those things from generation to generation.
The shrine we visited is not far from our house, about 10 min by car.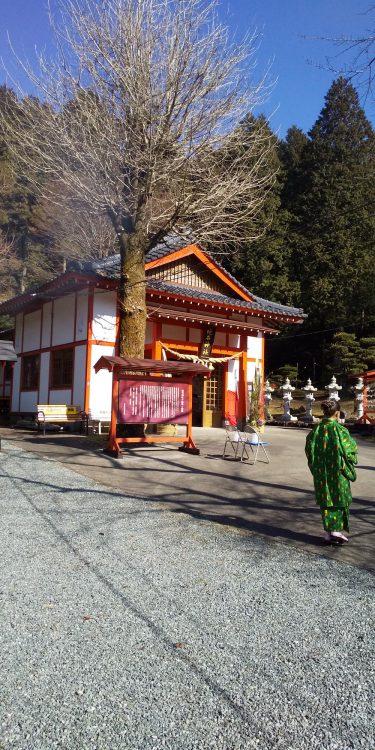 It is located in nice quiet area at the bottom of Mt.Aso, which is about 1.5km (about 1 mile) from JR Akamizu station. The name of the shrine is " Akamizu Hebiishi "shrine.
Akamizu is the name of the village existed here. (The address of this area is still Akamizu)
Hebiishi means " Snake Rock".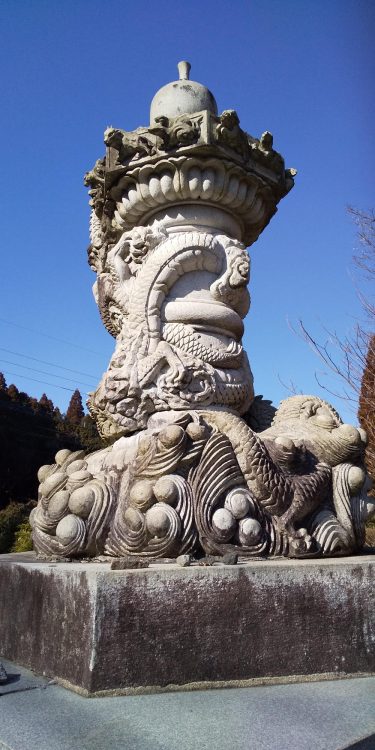 Snake, especially the white one had been respected as the messenger from god and believed that they would bring the wealth, and the success for business.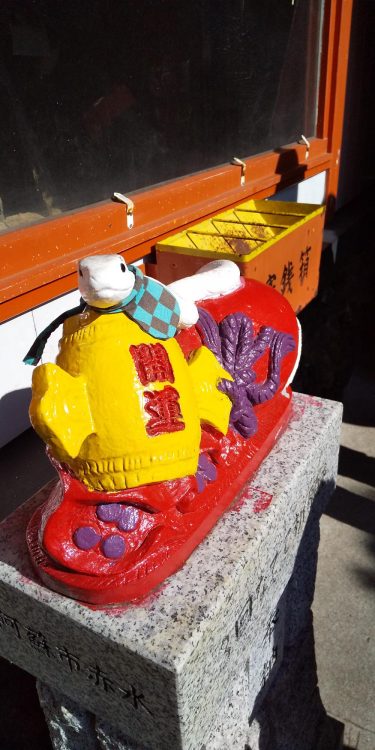 There is the story about a rock where the white snake was appearing on often. This shrine was built by the people who respected these white snakes.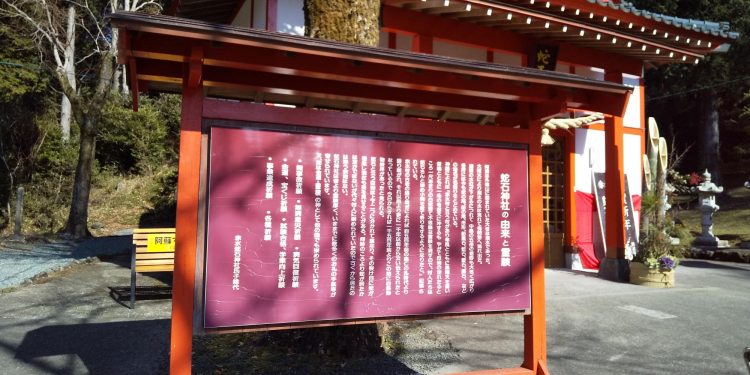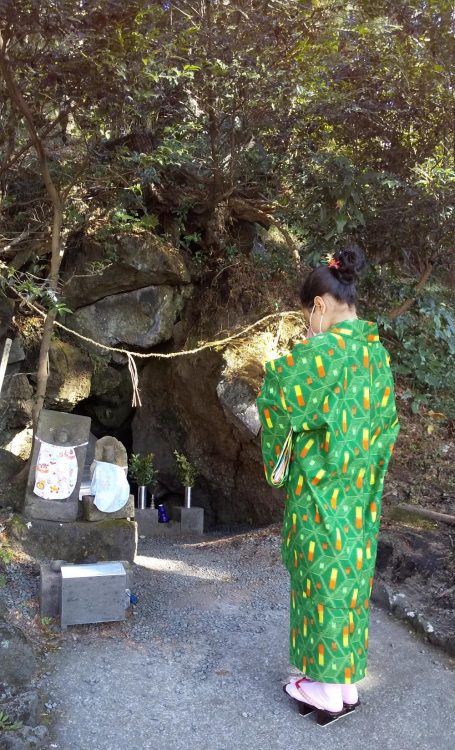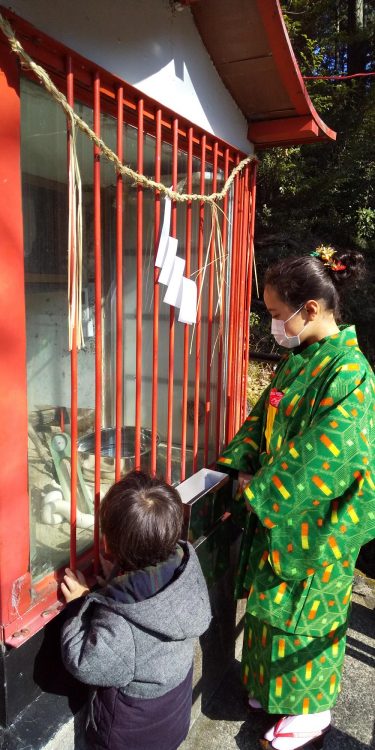 You can see the rock and 3 alive white snakes protected at this shrine!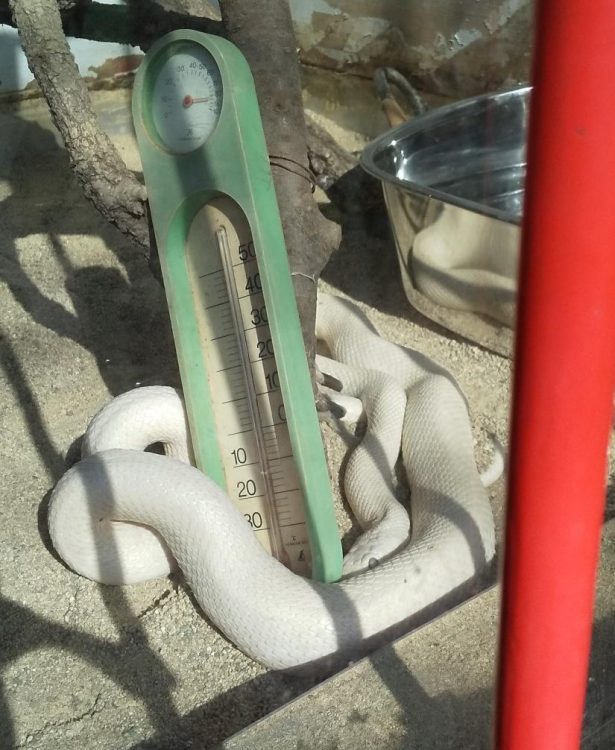 The shrine where the snakes are air-conditioned, they were sleeping in the sun when we went to see them.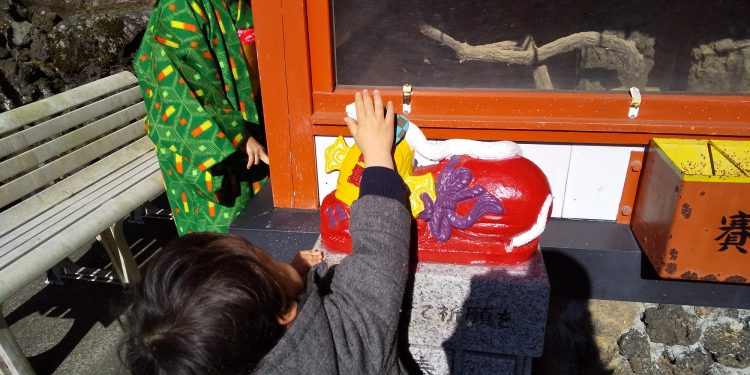 If you go to Japanese shrine,you have to do this!
Omikuji, the paper fortune is fun.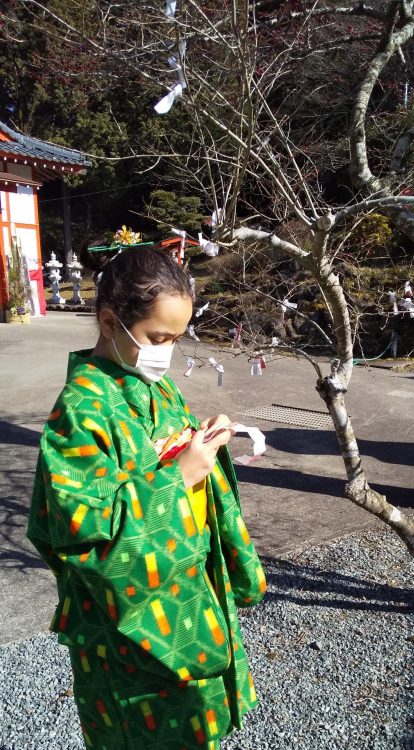 My daughter was not happy with what was written on it, so she tied it to the branch at shrine.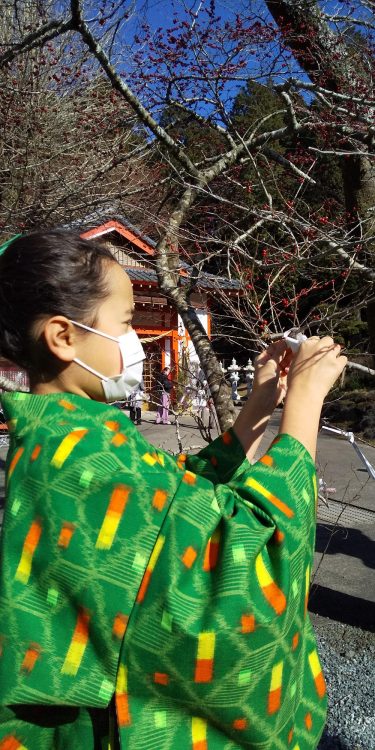 If you leave it there like this with making a wish, the results of the paper fortune might be better ?! It is superstitions, we know. But I like this idea:)
Akamizu Hebiishi shrine is a nice, neat shrine cared by locals love this shrine. Even you don't have a car, you will be able to walk from JR Akamizu station.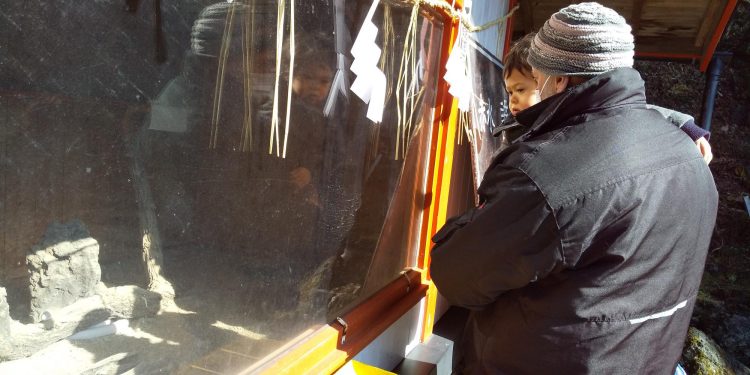 Why don't you visit the sacred white snake if you have a chance to visit Aso? You might be wealthier!!
Kana