Hello everybody, how are you?
Today, I would like to introduce a neat cobblestoned walk way around Michi no Eki Aso and JR Aso station:)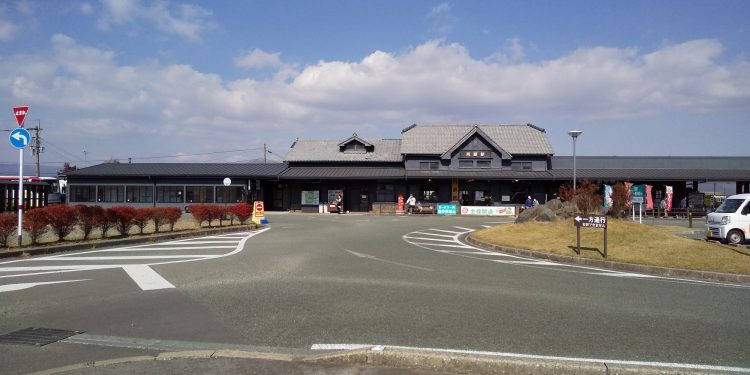 This area is called as " Bochu" , it means "where the monks are".
Mt. Aso had been revered as a powerful active volcano, especially from 500~700 years ago, there were so many temples and monks were around the crater. Because of the political pressure or for other reasons, these temples moved to the bottom of Mt. Aso 400 years ago. That is the area where I would like to introduce today.
If you would like to know more about "Bochu", I am afraid it won't be enough, but for general tourists,  this short walk would be a great to enjoy a view, history and culture.   
From JR Aso station, don't go to the main street, walk straight ahead to Mt.Aso.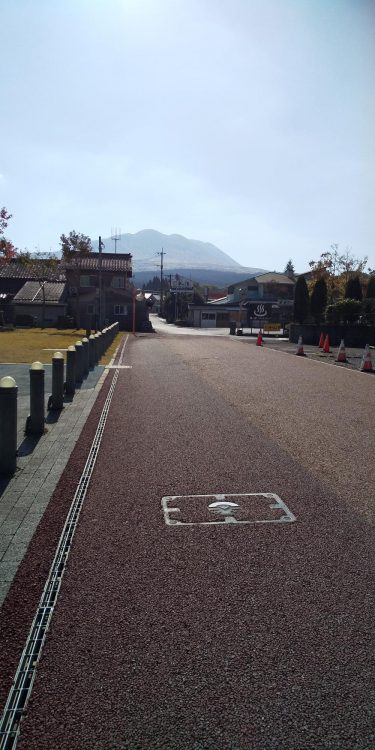 On your right , you will see the sign tells you that a couple monks were here.There is no building left ,though.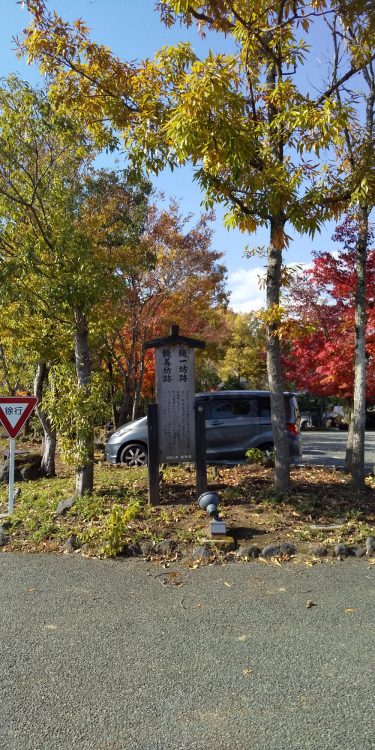 Follow this street and you can see it is connected to the other side of Route 57,but don't across here, please use the zebra zone on your left to follow the modern traffic rules 😀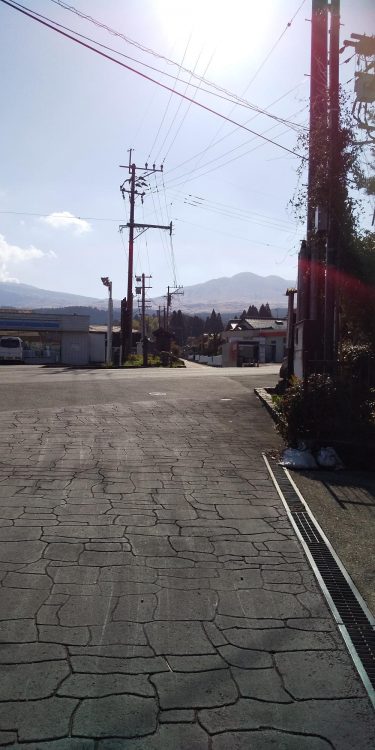 Okay,let's get back to the old street, here you can see the cobblestone partially.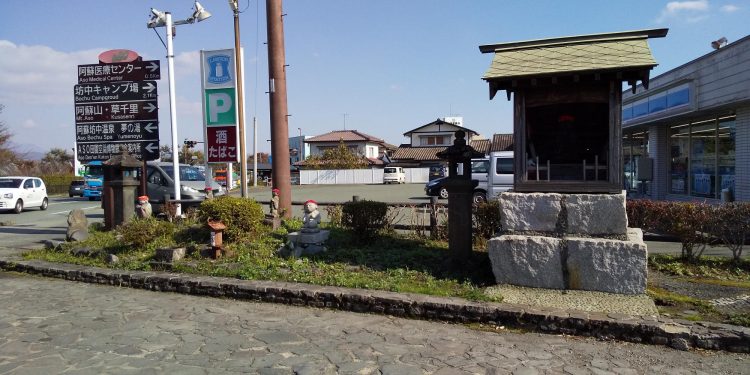 Jizo stone statues, old Japanese houses are along the street. It is very interesting that I see the same mountain ahead. The name of this mountain is Ojo, it is very important way of thought for Buddhism.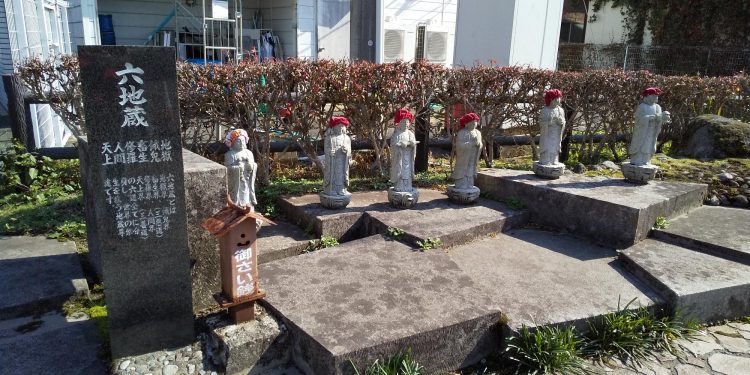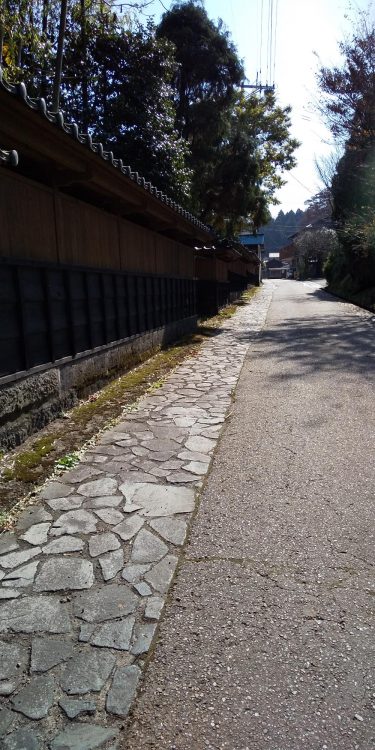 You  will find this cool looking map at the end of the street.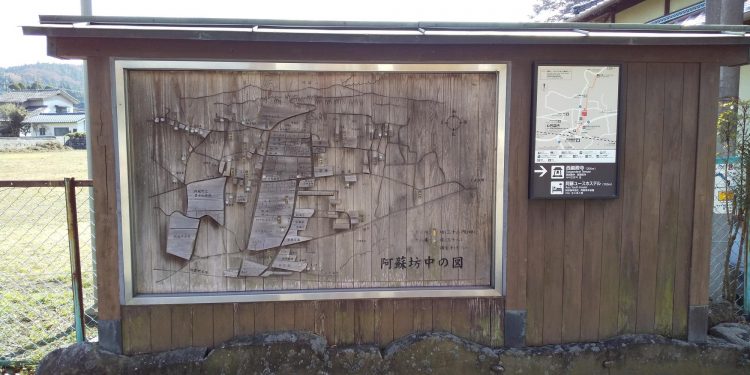 Then turn right and in 10 steps or so, you will see the entrance of  the old street on your left again. There tiles with letters says, " Street of Monks".
Follow this street and you will see the gate of on temple ahead. "Saiganden-ji" was the first and head temple started the faith for Mt.Aso.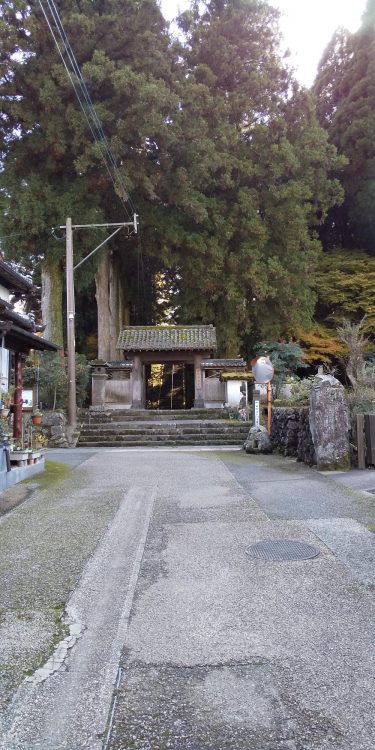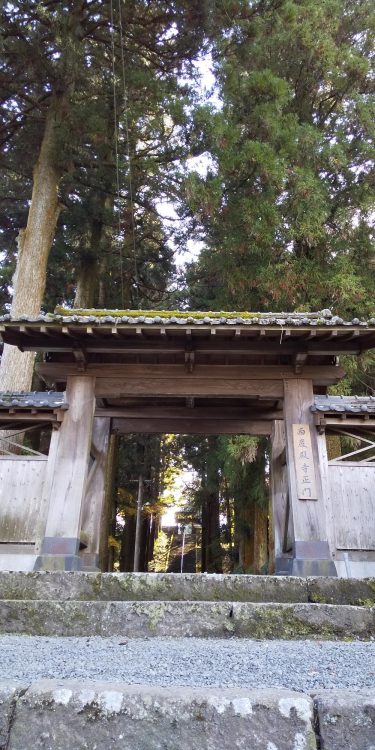 I love this mossy steps.
It is very open at the top of steps.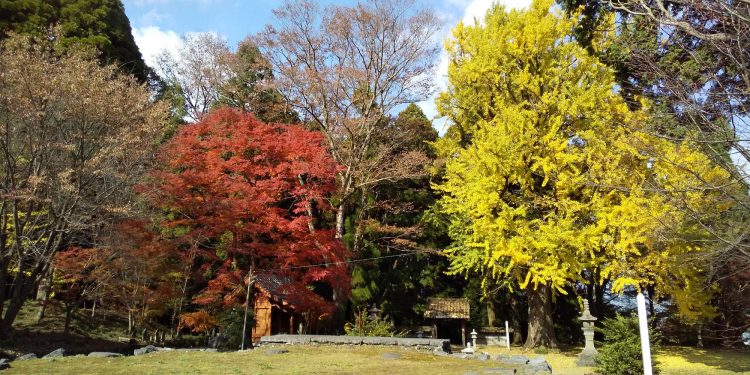 The main hall of the temple had a fire in 2001, and it wasn't rebuilt. You can see the base left where the main hall before.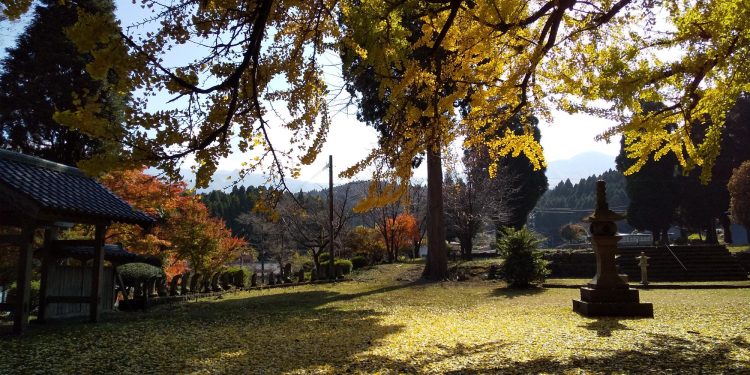 You see Mt. Aso from here same way as the monks saw 500 years ago, almost no modern buildings are in your sight.
After you enjoy the view from here you can go back to the way you came, and let's check an 400-year-old ginkgo tree.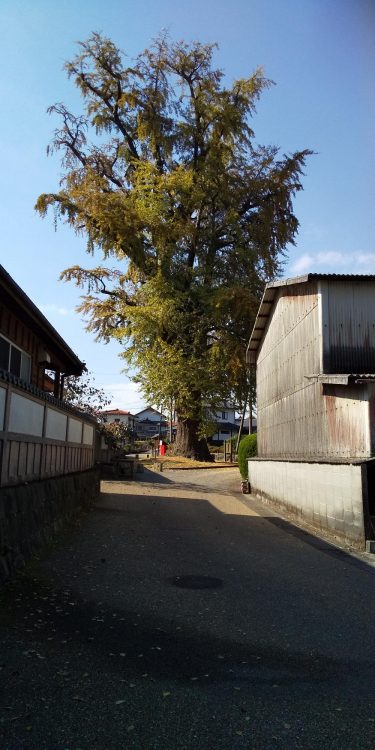 It is called as " Chizen-bo's ginkgo tree."  " Chozen-bo" is the name of monk, who was known as a good shaman.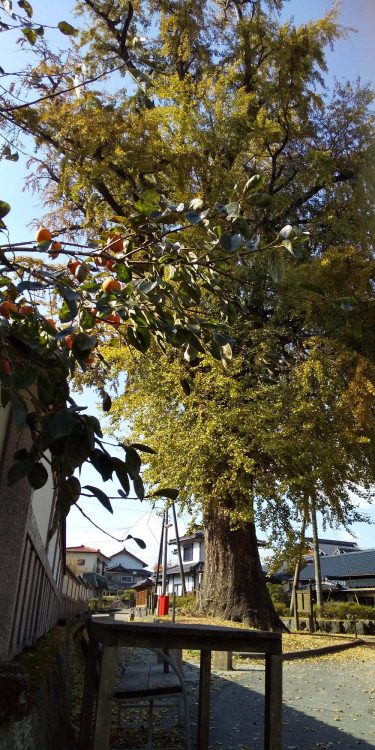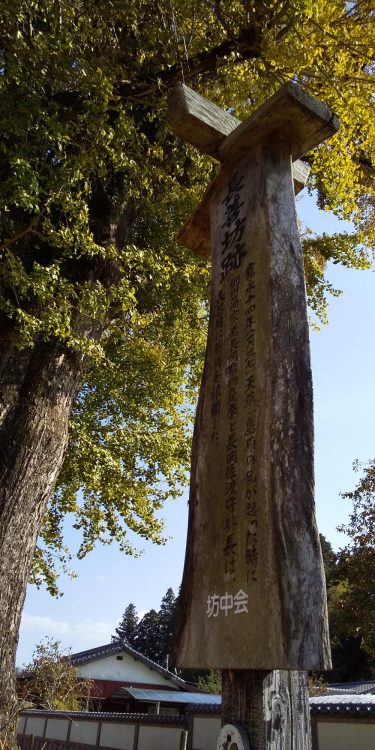 He had a temple here, but now only the tree is left.
Especially in this season, the autumn colors are beautiful. If you have chance to come to Aso by train, I will recommend you to have a little walk around this "Bochu " area!
Kana