Hello from Michi No Eki Aso. Sakura cherry blossom are blooming here in Aso. Spring has come 🌸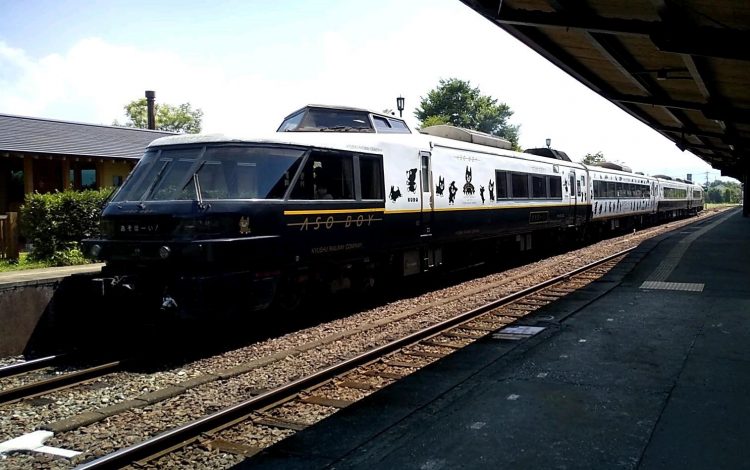 I had visited Oita next prefecture by JR (Japan Rail) express train "Aso Boy" from Aso station with my daughter yesterday. We had fun with specific train with mascot character black dog "Kuro chan".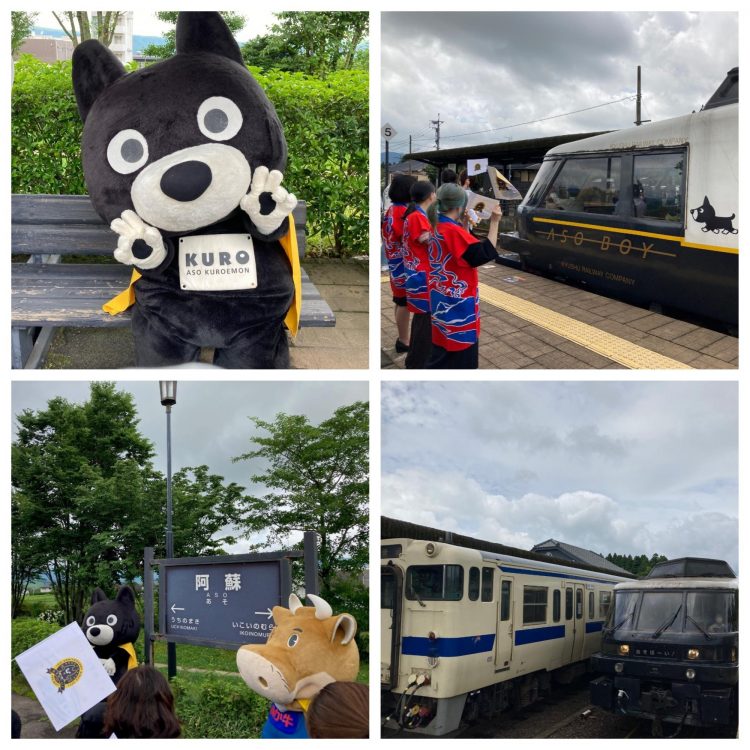 This fun train is painted Kuro chan everywhere in and outside of body.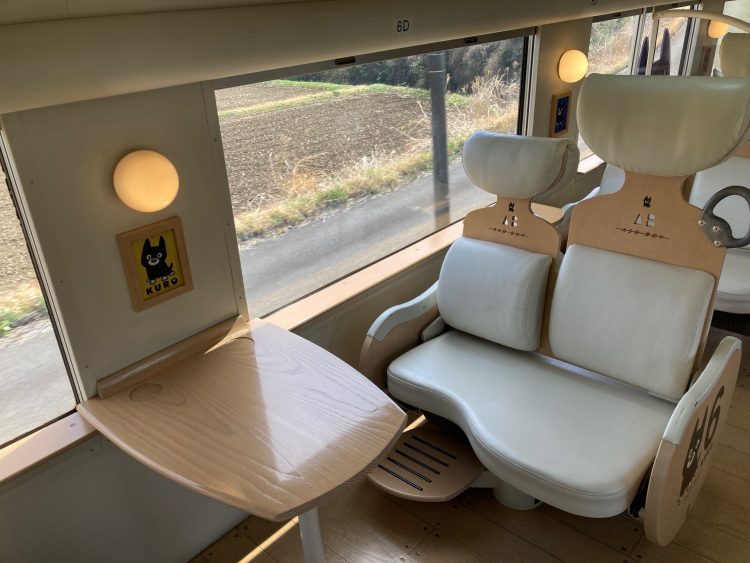 There's 4 cars and 3rd car have café with original goods shops, snack and sweets. There's also picture books and playing rooms are available.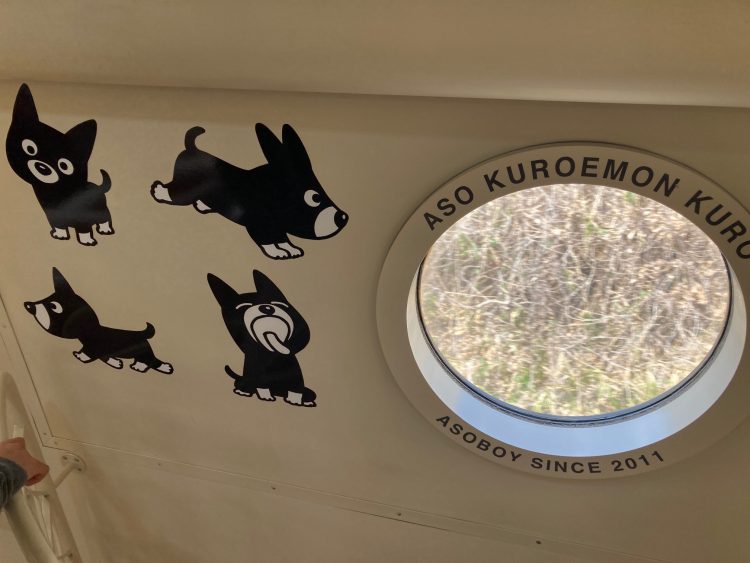 Kuro chan is the station manager of Aso station.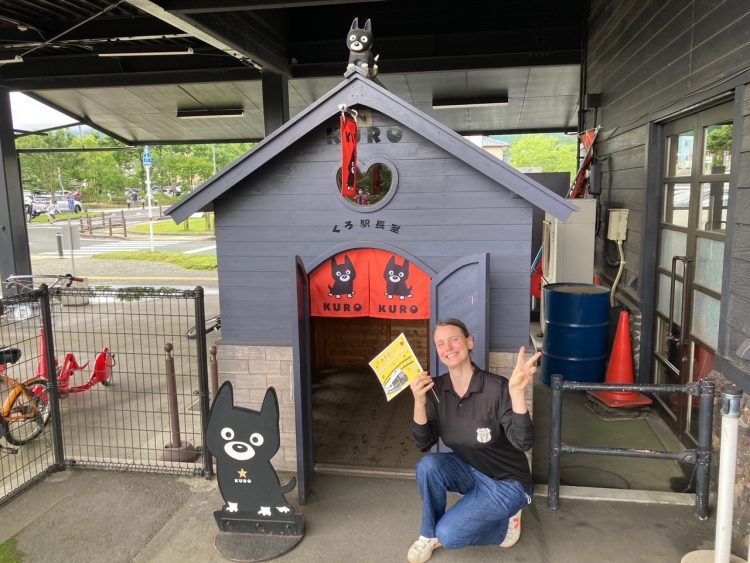 He even has own house at station. Yes, He is quite important dog.
Last summer Michi No Eki staffs had celebrated 10 years anniversary at Aso station.
Yesterday was beautiful sunny day. We had seen beautiful landscape from windows. Aso's terrain is caldera with outer rim called "Gairinzan".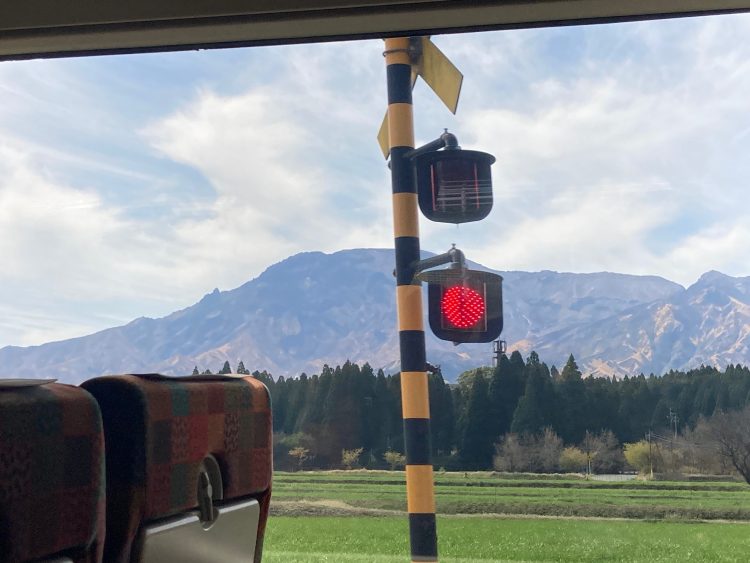 Train had run tunnel though out of outer rim. Than toward to Oita pacific ocean side. We had enjoyed landscape like small rivers and Japanese style houses.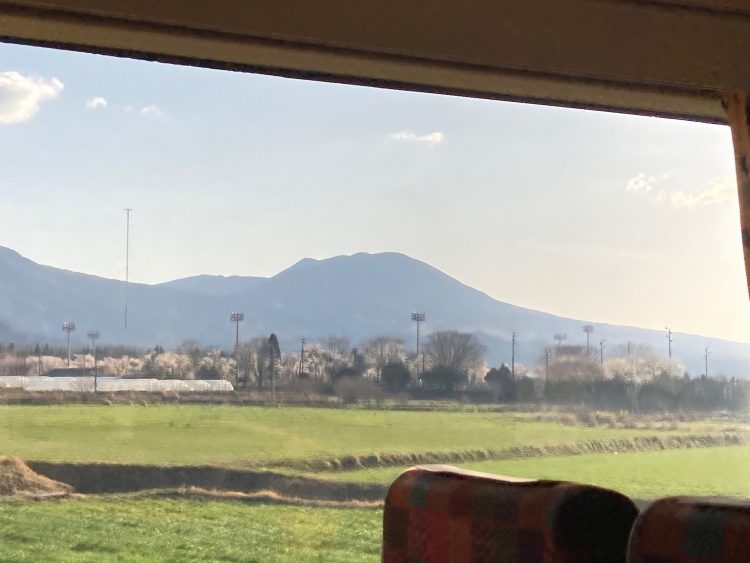 From window we had seen Sakura. It was the day of Japanese spring.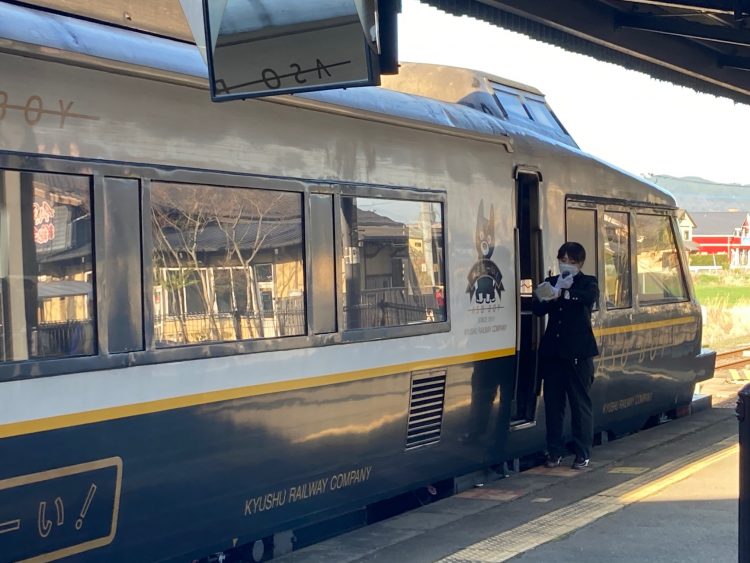 One thing good is Japanese public transportations are punctual on time! Lady conductor was very kind with nice announcement voice .
Michi No Eki Aso is just next to JR Aso railway station. We have various local products, lunch boxes and sweets. Please drop by our information office. It's our pleasure to help your Aso's trip more comfortable.
Have a good day!
Thea