Hello from Michi No Eki Aso! I hope you have a good weekend.
Here in Japan is small autumn vacation. When I drove to office this morning, I had many cyclists and bikers were enjoying in nature.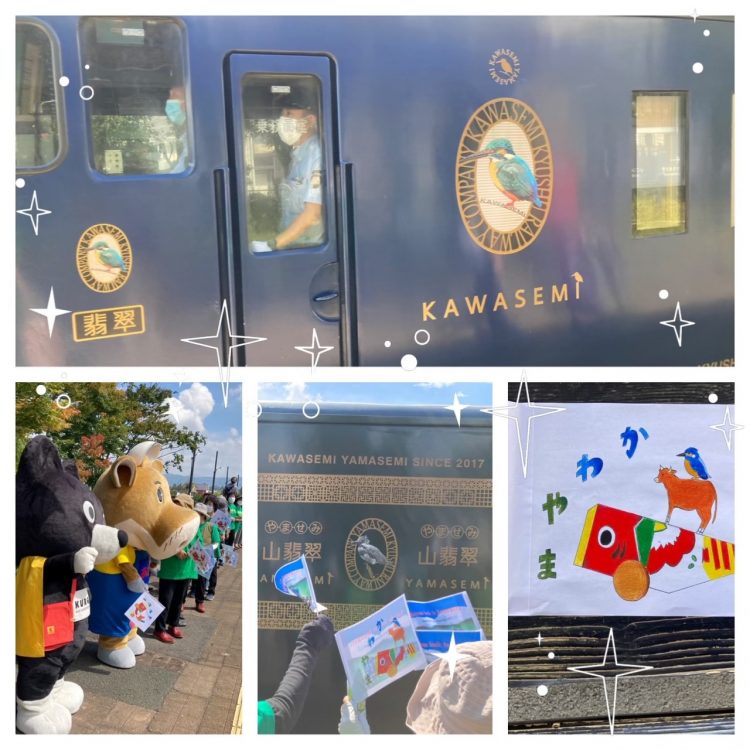 Yesterday first new JR ( Japan Railway ) tourism express train called "kawasemi Yamasemi" had arrived to Aso.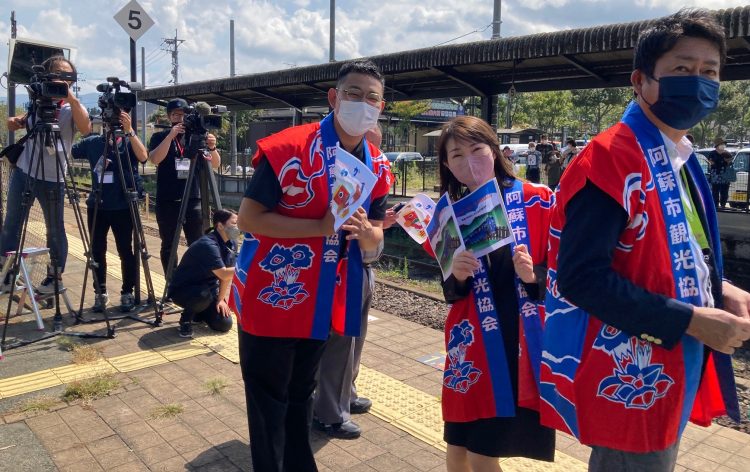 We had welcomed with small frags and Happi ( one of  our  traditional clothes from Edo centuries).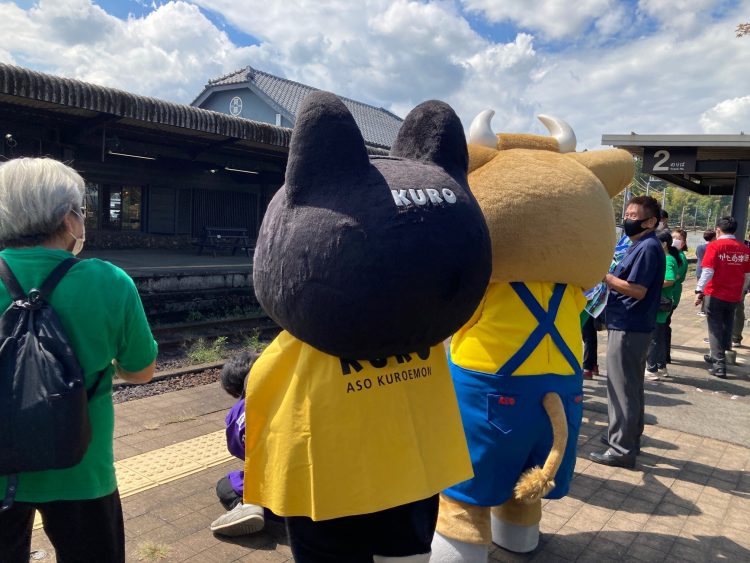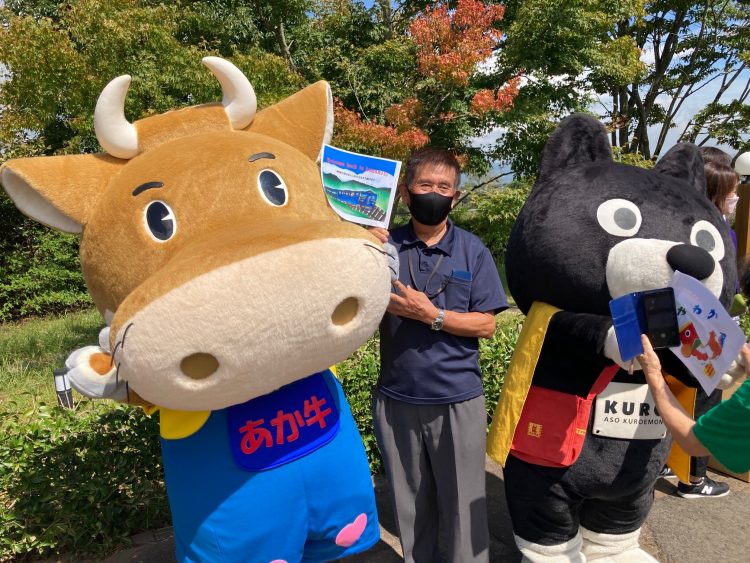 Mascot character of Aso city Akaushi kun and JR Aso boy's mascot character Kuro chan also welcomed this train.
This is special fun tarin is only 2 tracks with diesel engine. Crews are help you more trip comfortable.
Kawasemi is kingfisher in Japanese.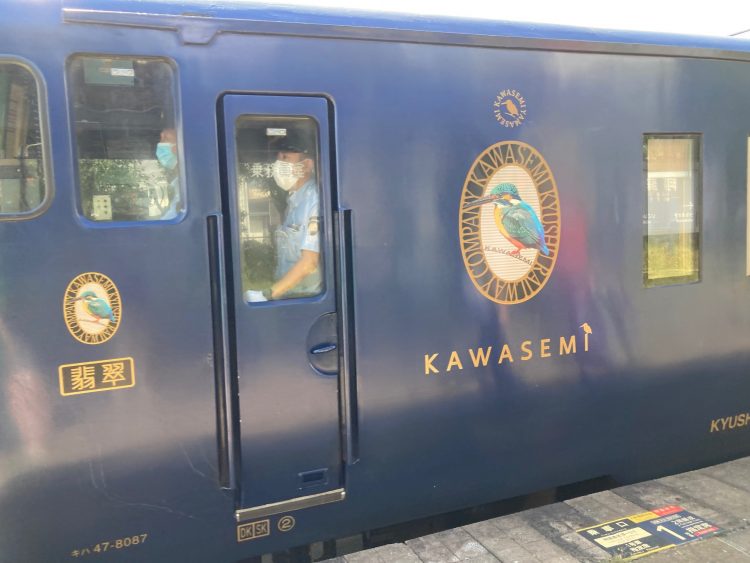 That's why the logo is this blue bird.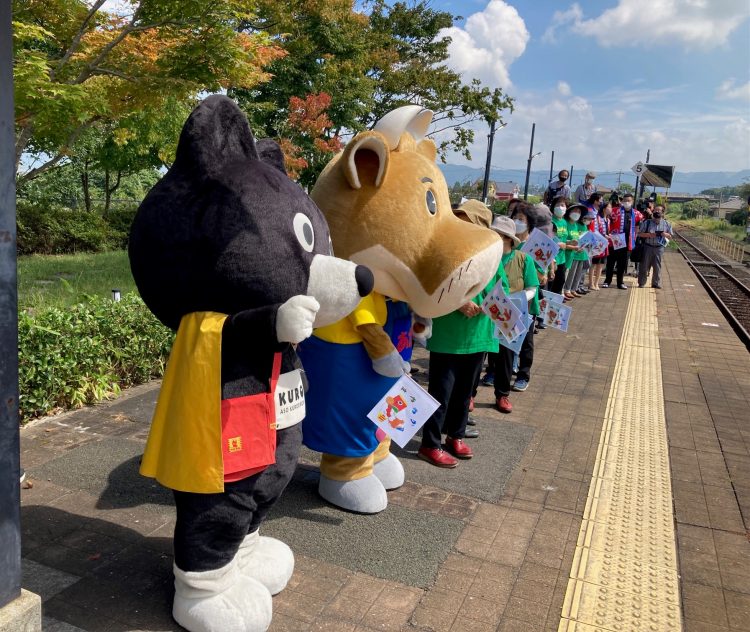 Our shop and tourist information office are just next to JR Aso station.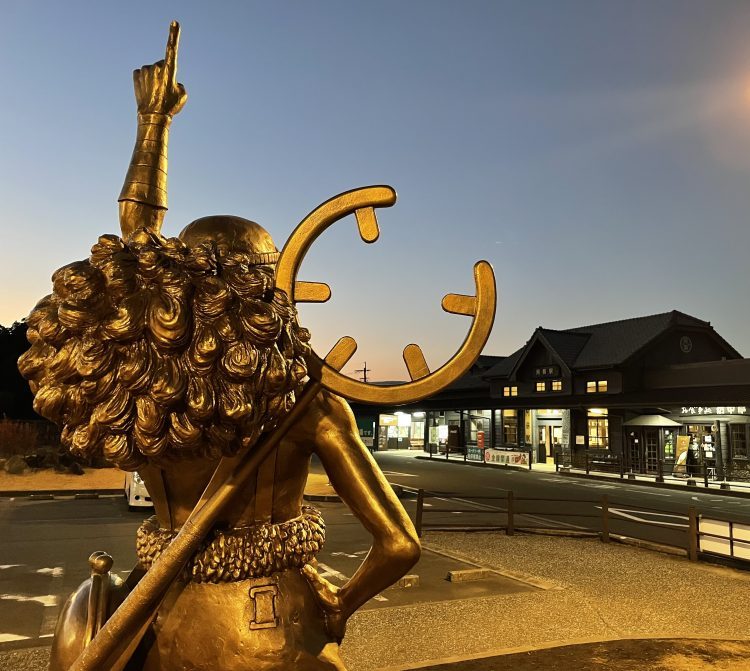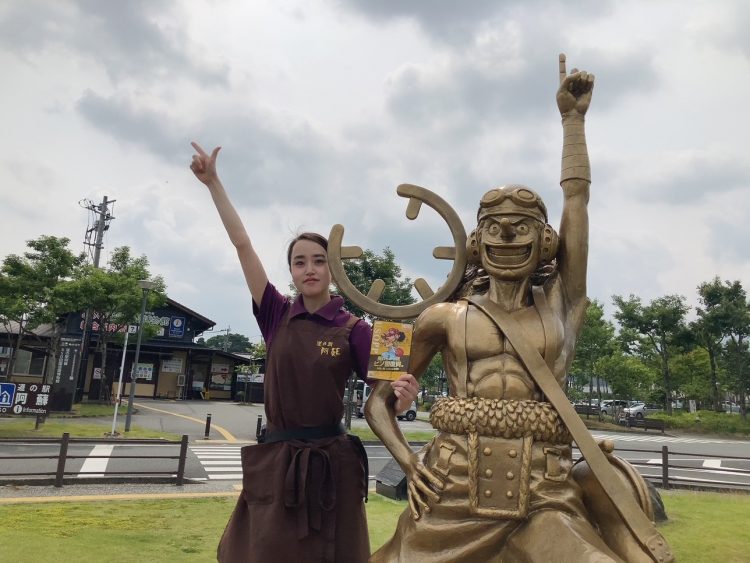 Usopp statue and  we are waiting for you!
Have a nice Saturday!
Thea