Hello from Michi No Eki Aso!It's nice sunny day 29 degrees here! 
Today I would like to introduce my colleague's one day cycling diary. He got 20 kg in 5 years. Doctor advise him to reduce fat. He decided to diet with bike! Let's see how's his first day.
21 June,2021
I bought a beautiful Italian road bike but no time at all. So that my brand-new bike become nice interior decoration at home. One day at medical check doctor told me to need lose weight ,finally time has come to ride my bike!
at 4:30 am
I woke up earlier than before. I may getting old… I started cycling from Michi No Eki Aso  and climb up "Hakoishi pass" the foot of Mt.Nekodake. It was hard- harder- hardest ever cycling!! I felt dizzy. I sat down road side fence and took a break 15 minutes. (;-.-;)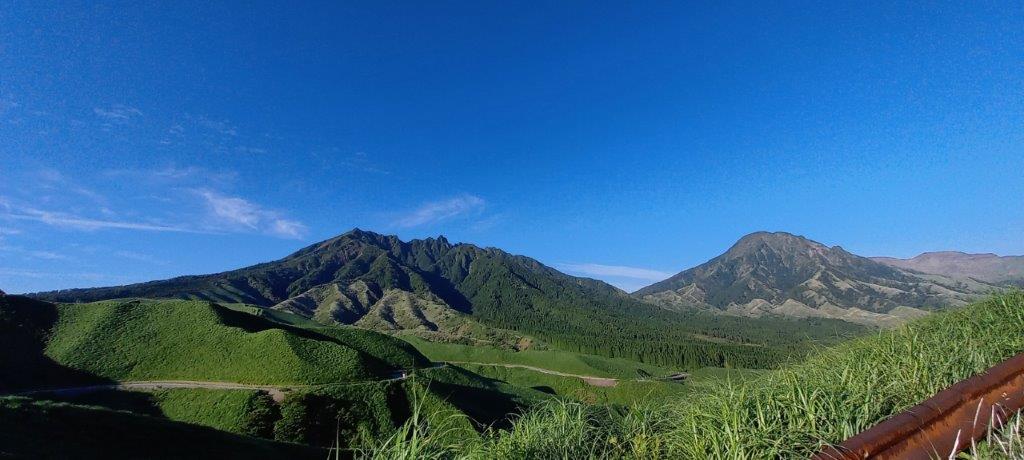 I had arrived the top around 6:30 in the morning, It was the spectacular view! Mt. Nekodake and Mt. Takadake were welcoming me!! I could see mountains clearly with fresh clean air.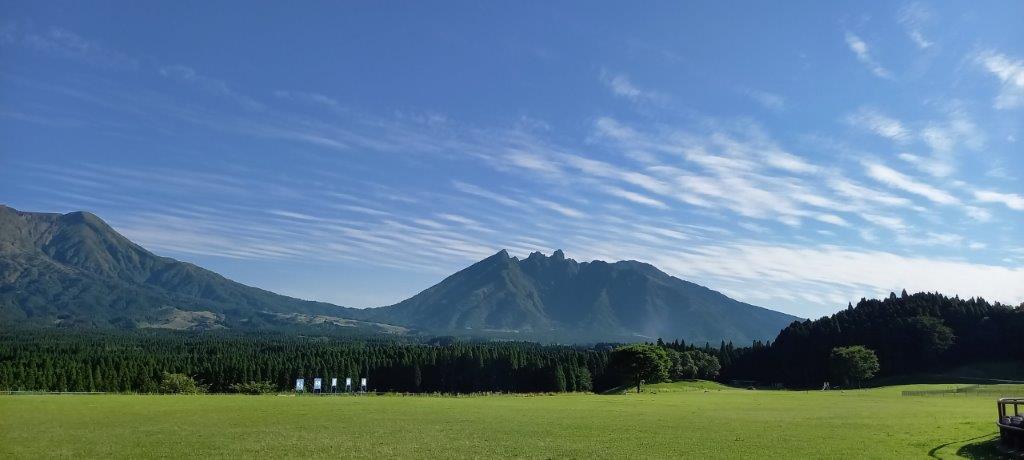 I had climb down and arrived "Tsukimawari park". I was exhausted again. I had ray down and slept 30 minutes at parking.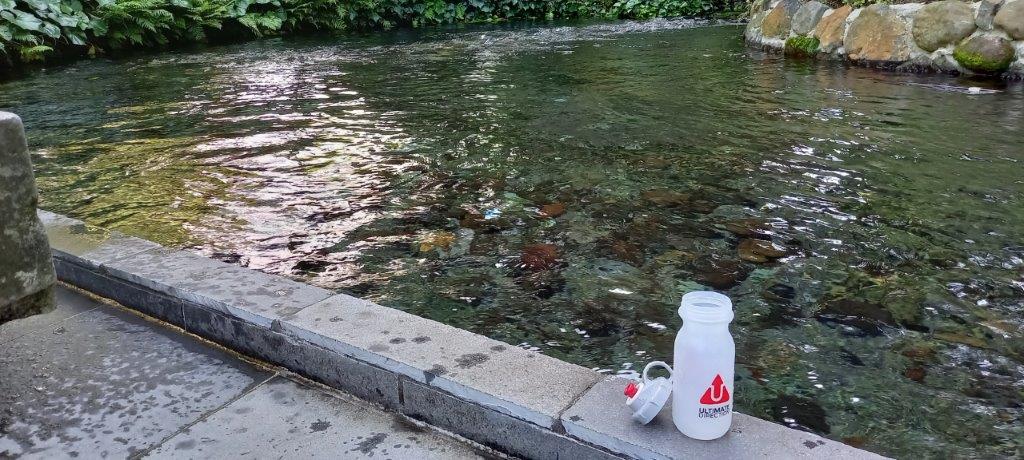 I had continued ride a bike. I had arrived Shirakawa hot springs at Minamiaso with thirsty. Springs was  delicious cold pure water! The water source was surrounded by trees, shaded, with fresh chill heal me tiredness.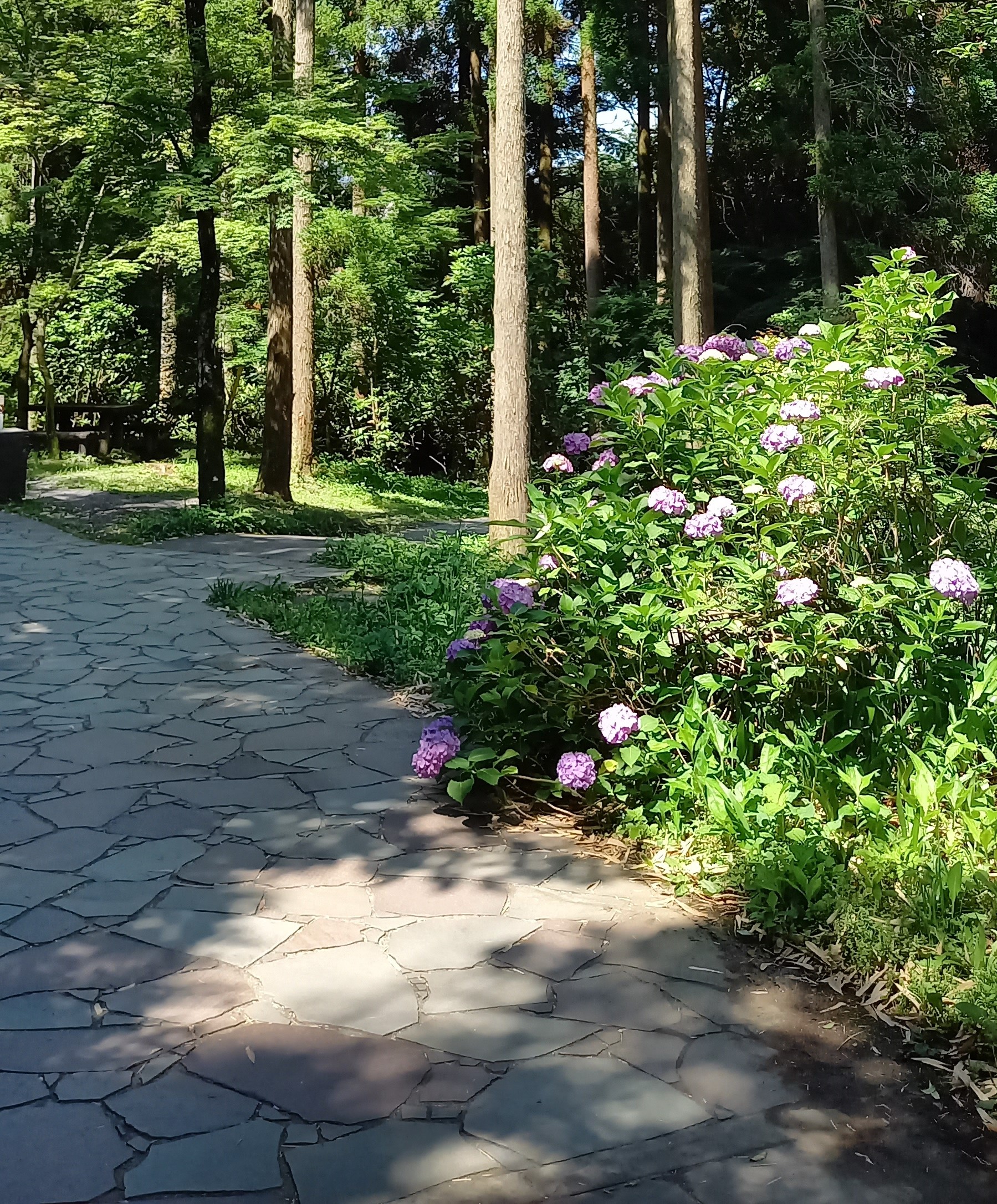 Hydrangea were beautiful.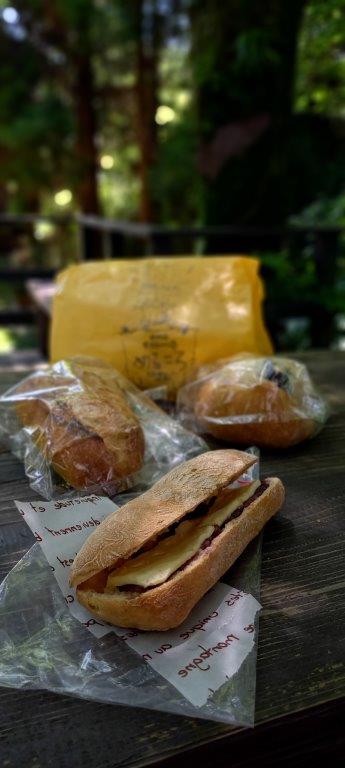 I had arrived at bakery "Merukoro" with appetite! I'm a longtime fan of "An butter" here. "An" is sweet red beans in Japanese. Should I eat or not… this time I tried to eat it. I felt no point in dieting… When I bite into it! It`s delicious! The bread is soft in rightway with aromatic flavour!
Red bean paste is moderately sweet combined with salty butter, perfect taste! This is just bread merry-go-round! I feel many times more delicious than usual.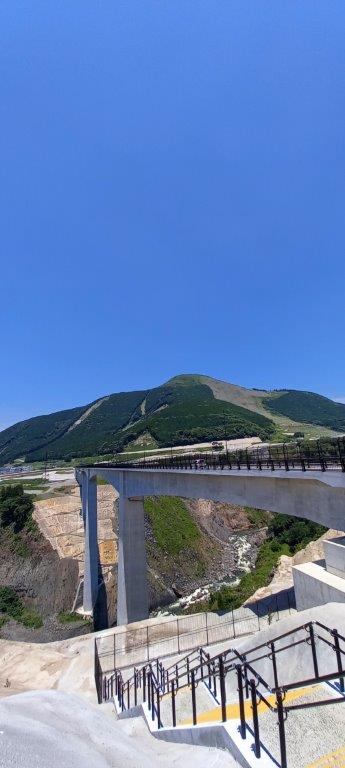 I had arrived at the new Aso bridge. What a beautiful view! I was impressed recovered from the earthquake!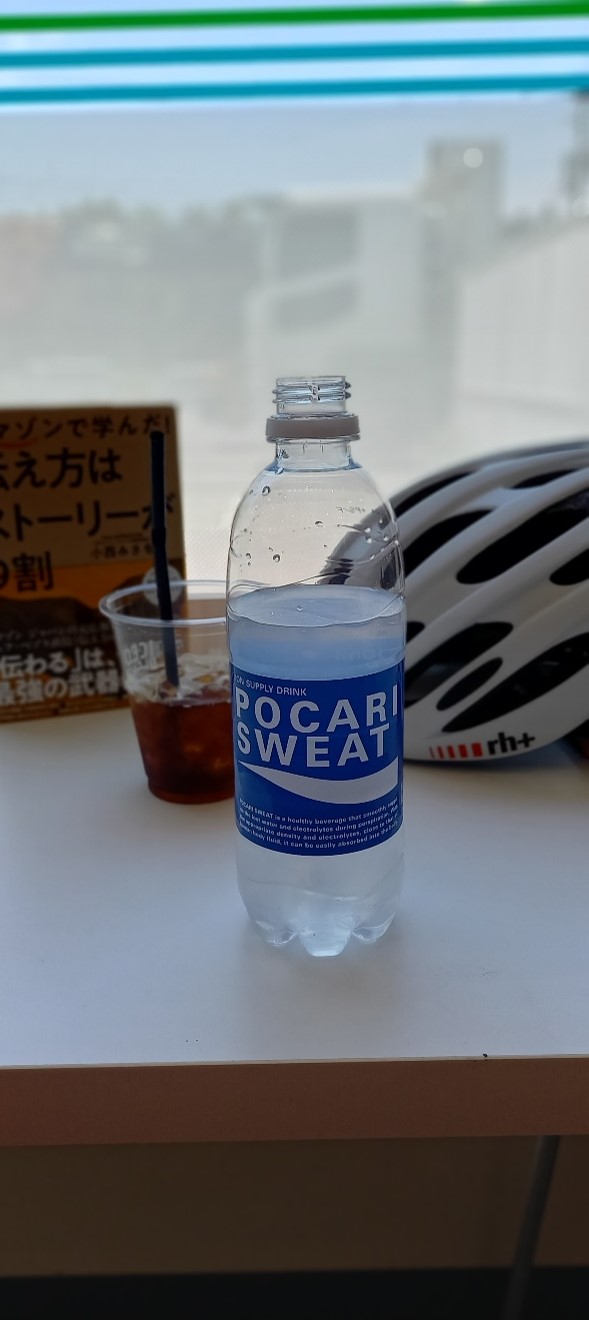 I had arrived at convenience store in Otohime, Aso city. It's the first time for me to feel Pocari Sweat ( sports deink) was so delicious since high school football club activities. Eat-in space was the best spot to read a book.
I had arrived Michi No Eki Aso at 14:30, total 7 hours in 60 km. I had break time than cycling time … (+ _ +)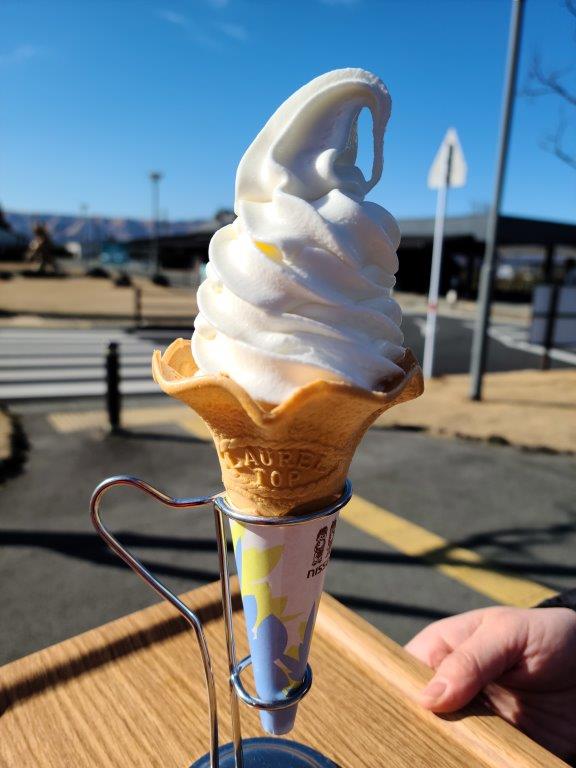 After all the end I had gelato at Michi No Eki Aso.
Next time, I want to enjoy cycling early in the morning. Also, the break is moderate …
Ozima