Hello from Michi No Eki Aso!  I hope you have a good day.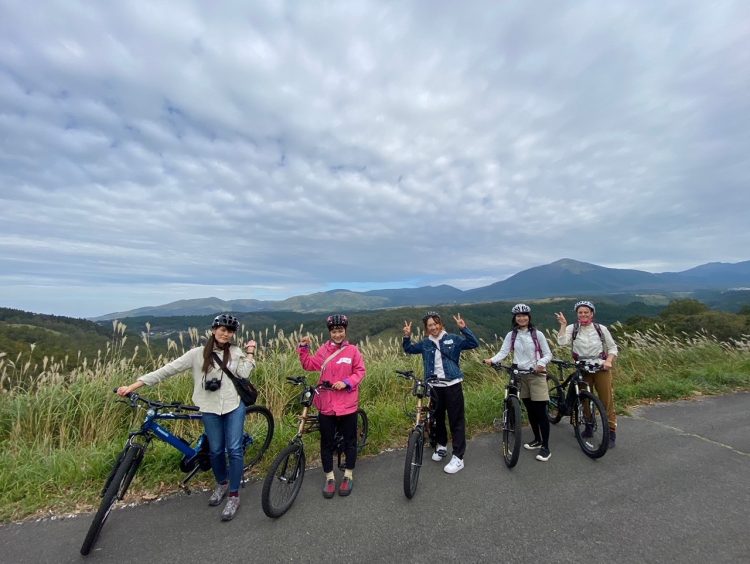 I had a fun day with friends in northside of Aso mountain last weekend.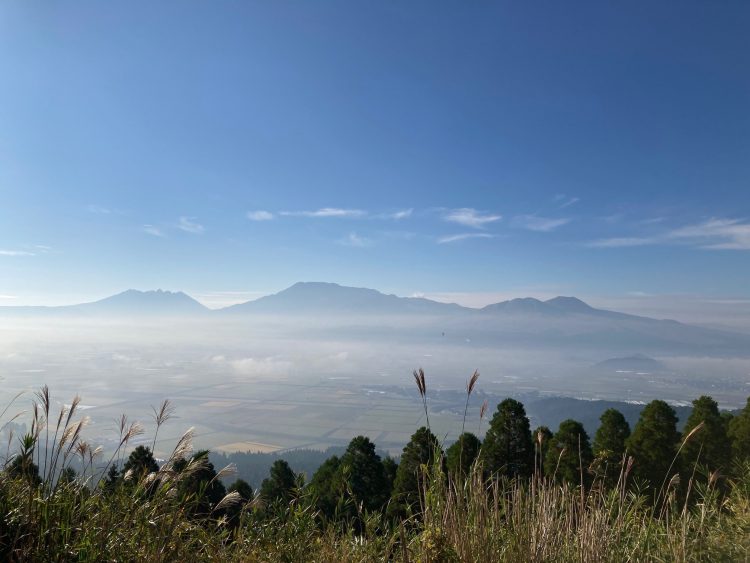 On  the way to meet my friends, I had crossed outer rim, I was lucky to see  "Unkai" and a ballon. It was nice landscape in start of the day.
Unkai's meaning is sea of cloud in Japanese. Terrain of Aso caldera gather fog and stay on ground in the morning. We say fog like sea of cloud. Autumn is season for that.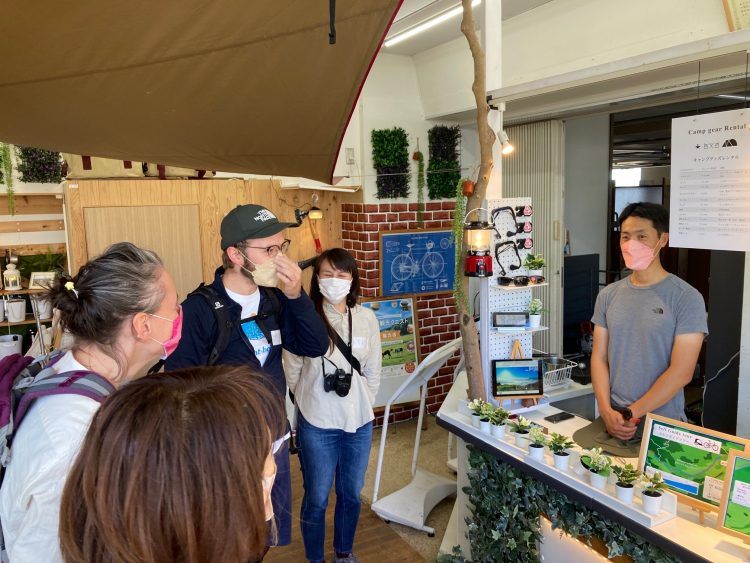 Minamioguni is beautiful small village in northside of Aso mountain. I rented electronic mountain bike at TRIM company ASO KUJU cycle tour.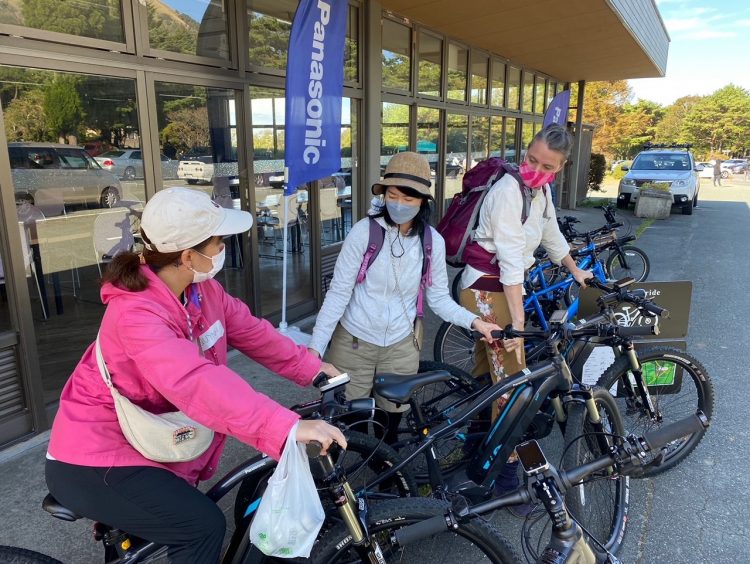 Me and friends chose the bike as preferred.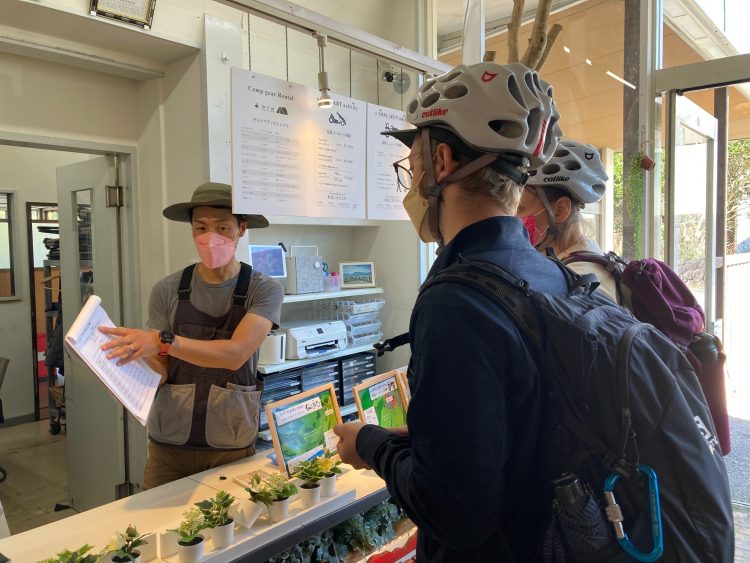 This shop in Senomoto where you can see Aso mountain in south, Kuju mountain ranges in north.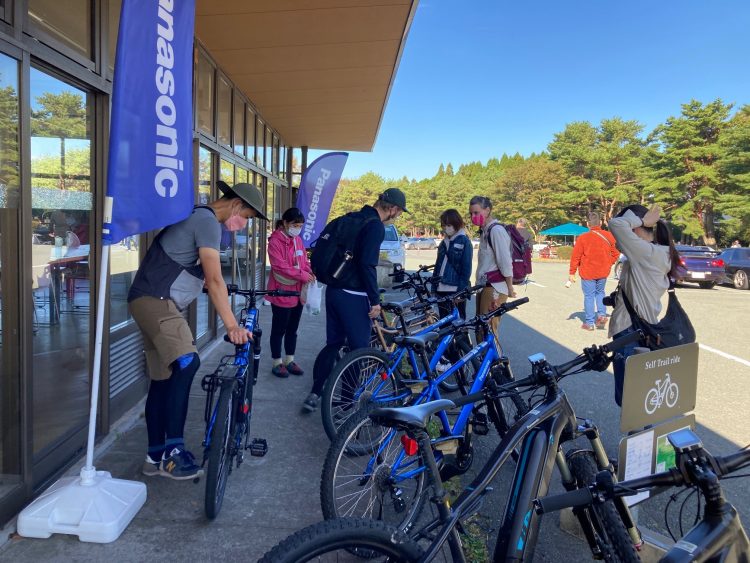 Mr. Hashimoto adjusted saddle and explained us how to use break and change gears. He is also our Michi No Eki Aso's cycling guide for grassland (Bokuya) tour.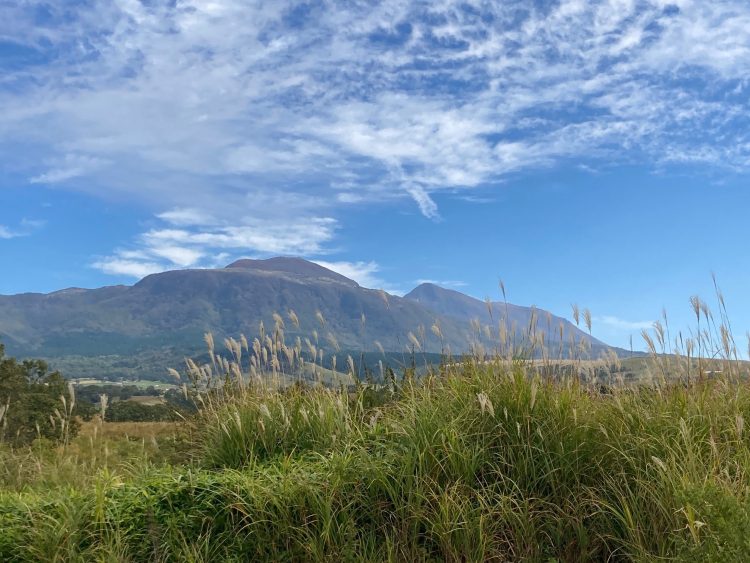 Last weekend was beautiful sunny day. We had enjoyed narrow road next to small river,  hot spring (Onsen) area and off roads. Electronic mountain bike assist me to climb hills without fatigue.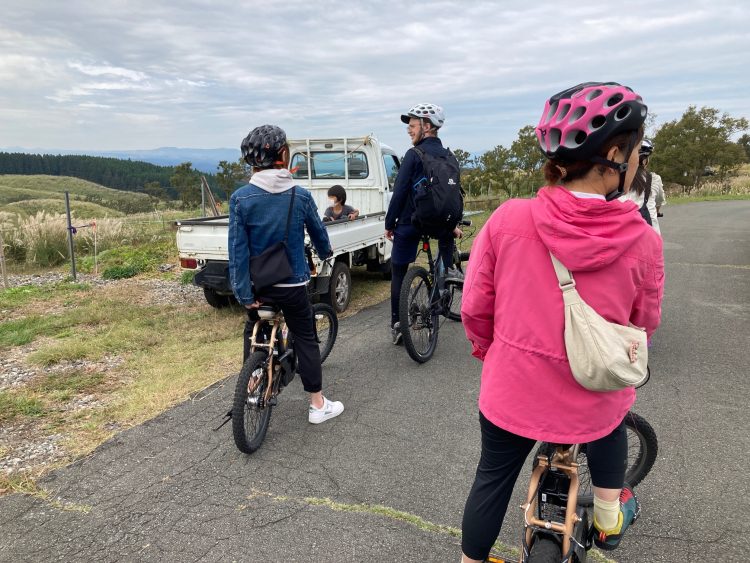 This small boy with his grandfather explained us about pasture and cattle. We had small conversation in small village. That's why I do love traveling.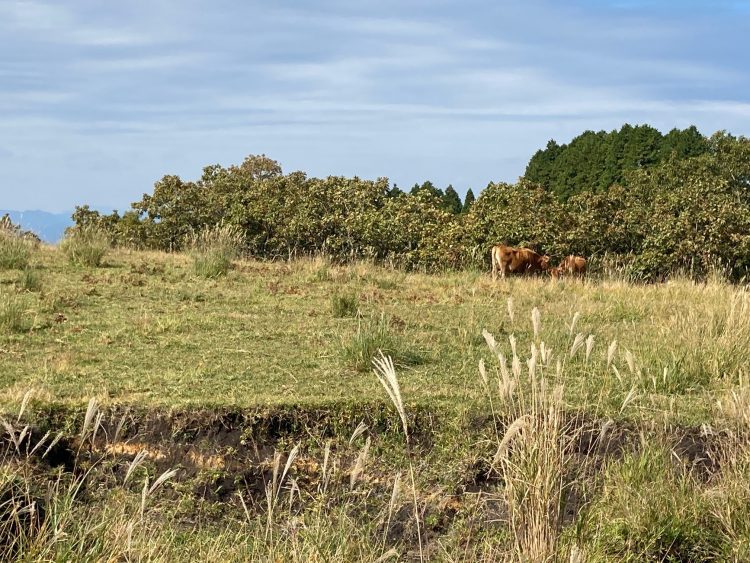 Finally Japan border has been opened, little by little travellers are coming back from oversea.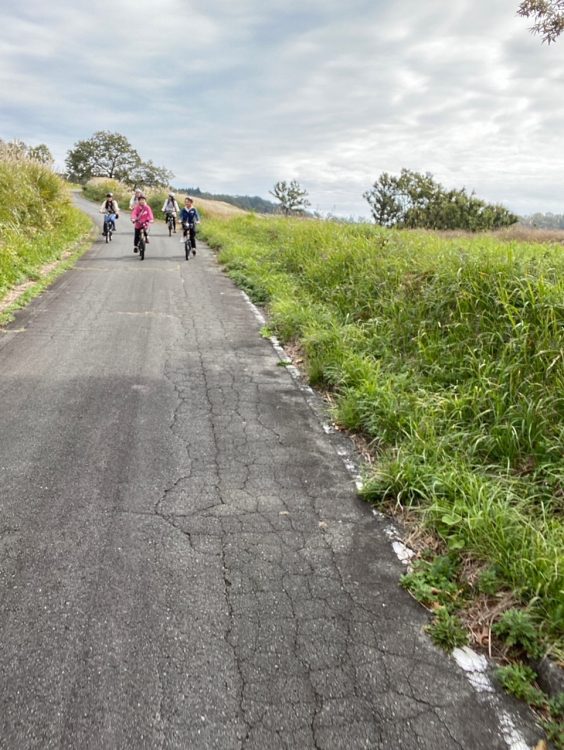 Please come Aso kuju national park and enjoy cycling! 
Thea