Hey……Glad to see you back…
I'm just thinking of sharing some lovely experiences with you today. Actually, I'm studying Tourism and International Business at my College. Honestly, I do prefer doing more practice to the books. So, today I'm going to tell you how my work was at School Field Work Day. Ladies and Gentlemen, if you are interested in nature, please be with me. Well, bringing it on……….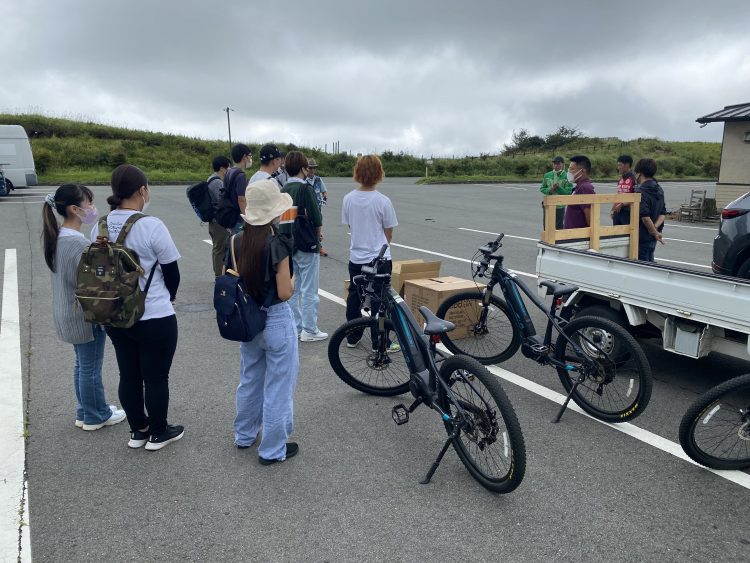 Our sensei were telling us we will ride the bicycles.Ta…da…I can't explain how happy I was to hear that. It has been a really long time, like 7 or 8 years, that I've not ridden bicycles. So, riding a bicycle again makes me miss my childhood days.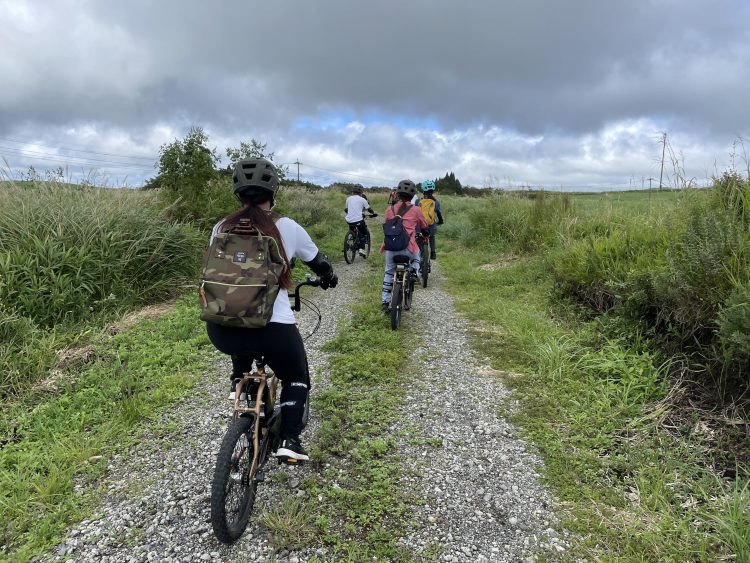 After that, this is how we started. I'm very sure you would be thinking of riding the bicycle with such nice weather and views.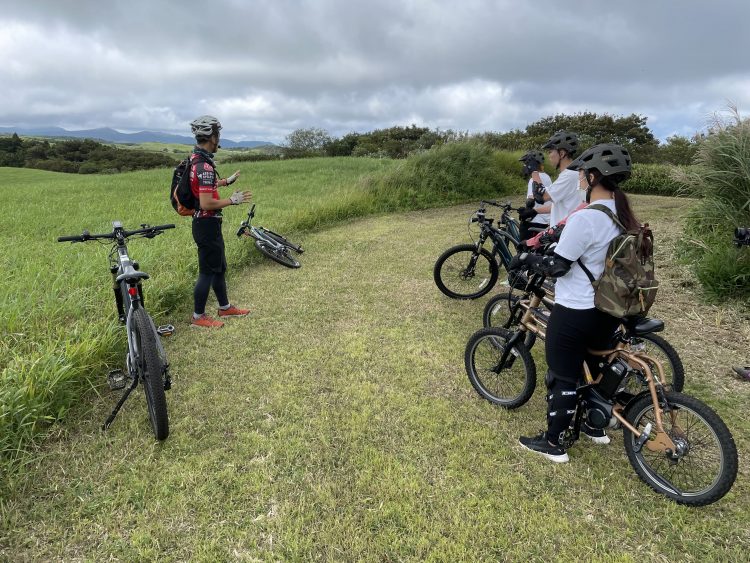 This is the picture of our guide explaining about the grassland, (it is also called Bokuya in japanese) and mountain range. For me,  the most mind blowing thing about grassland is Noyaki, the work of burning off the fields.What do you think about the purpose?Actually, the grassland you can see stays green and fresh thanks to local people. If they don't do the Noyaki process anymore, the grassland will disappear and we wouldn't be able to enjoy such a breathtaking grassland.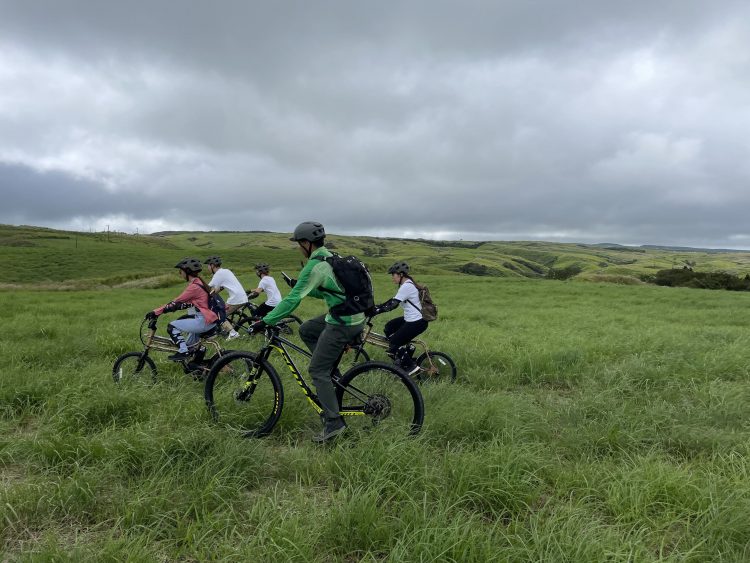 Honestly, I can't explain how it is like cycling on such a wide and beautiful grassland. All I can say is that I feel only the taste of freedom. It is challenging. It is absolutely peaceful and I couldn't think about my stress and fear. I was totally excited to go on and on.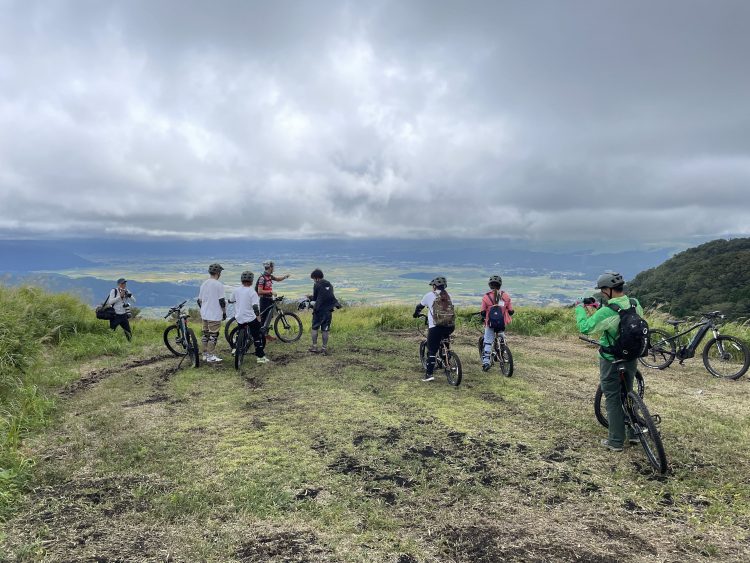 So, for the first time I'll tell you, this was great. I've never had such a feeling of freedom and peace. I hope you can come to Aso and have an awesome ride on the beautiful grassland. If you want to make a trip like this, you can take a tour plan at our Michi No Eki Aso. We have many excellent guides for you and they can explain the history, culture and also the best parts of Aso. I'm pretty sure that you can enjoy the beauty of nature safely and peacefully as our guides would not let you down. So, don't forget to drop by our Michi No Eki Aso. We're waiting for you…………….
Have a nice day…………….
Min Min