Hello from Michi no Eki Aso!
Today I am going to talk about "Aso-Bō-Hashi"(阿蘇望橋).
It is located between Namino area and Takamori town in Aso.The Aso-Bō-Hashi is the first Japanese wooden bridge that was built with a roof.
It is a small bridge, 40 meters long and 7 meters wide. But it looks so elegant and you can feel the Japanese atmosphere thanks to the fact that this bridge was built using Japanese cedar and cypress.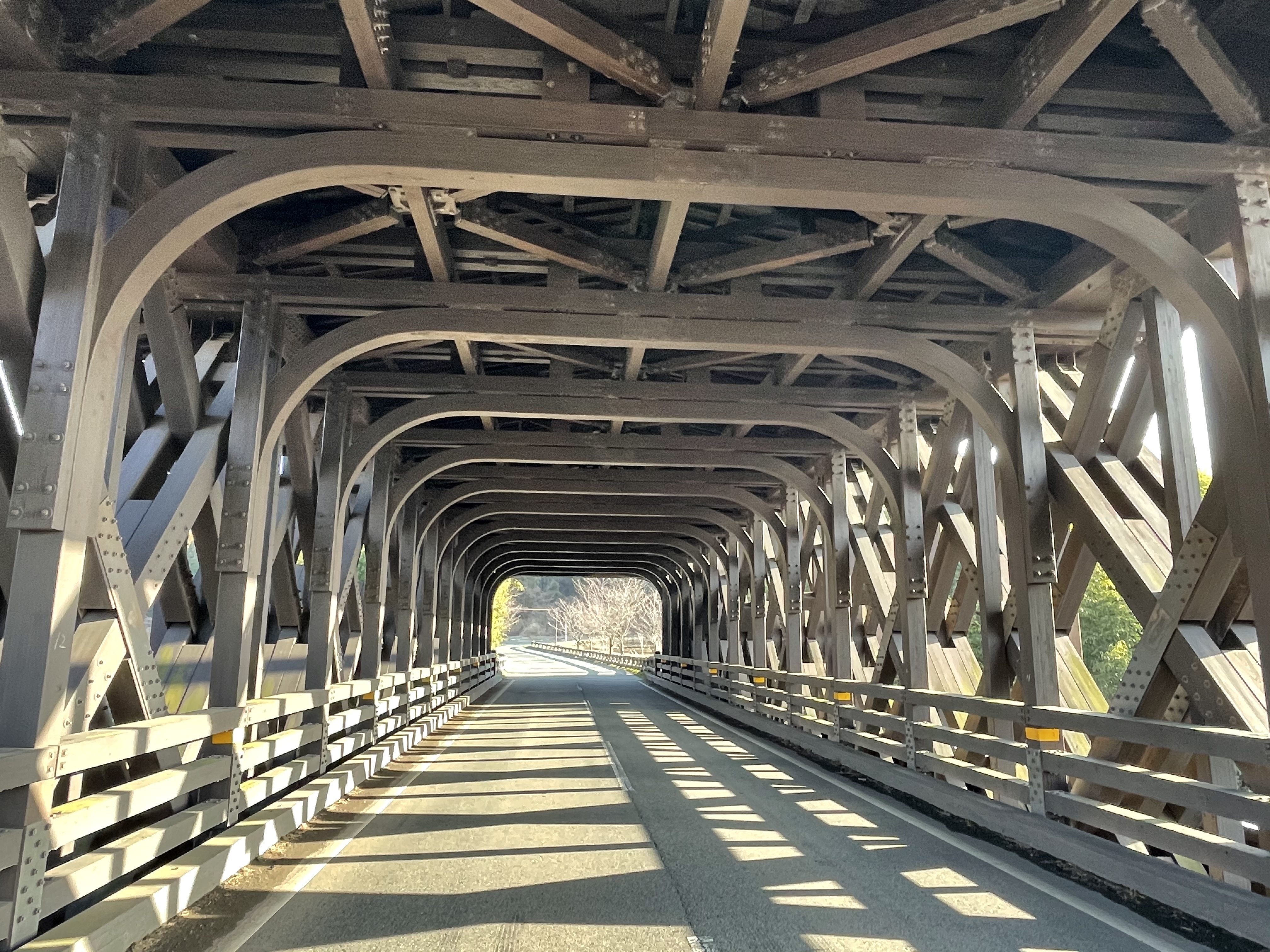 Aso-bō-Hashi got its name from locals. If you combined the two first characters Aso-bō(遊ぼう) means Let's have fun, but bō(望) alone means hope. It is a play of words using the reading of the Japanese characters. Hashi(橋) means bridge.
Locals hope a lot of visitors from all over the world will enjoy Aso and its beautiful views.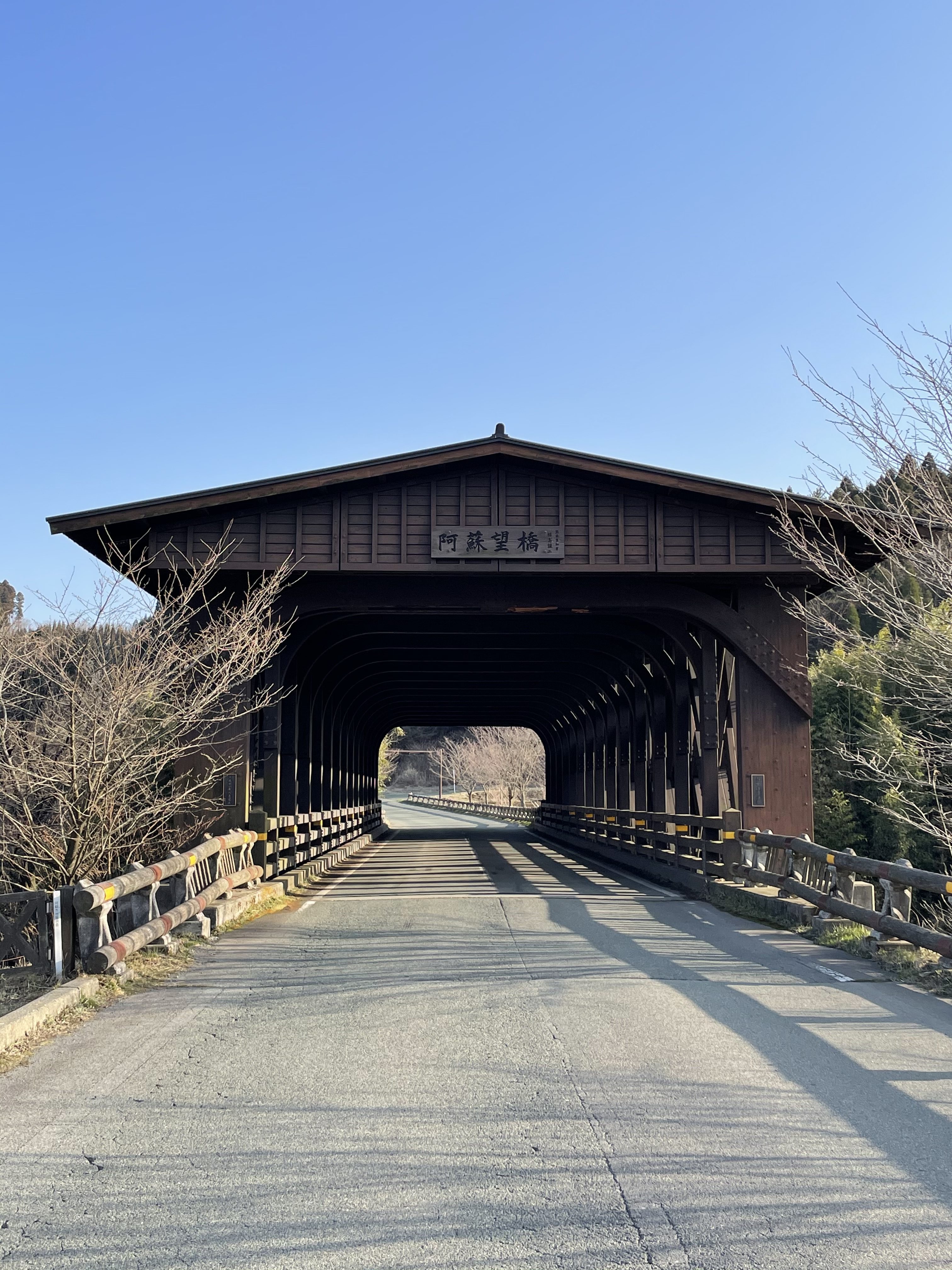 On the weekends, many bikers and other Aso enthusiasts come to see this stylish bridge "Asobō-Hashi"
You can also take a look at our previous blog entry about ShinAsoŌhashi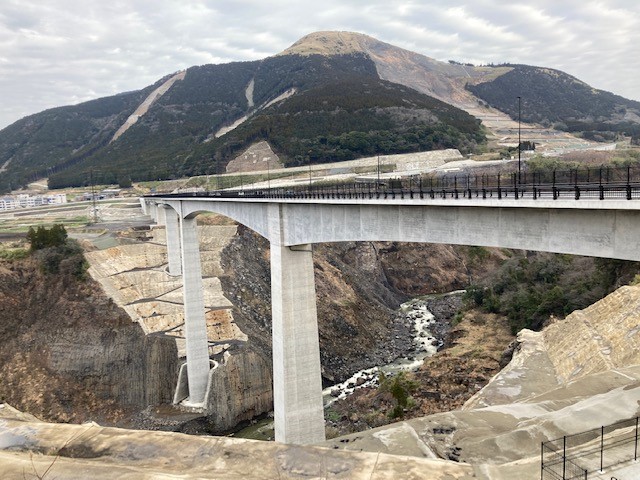 It is interesting to compare these two bridges and you can decide which one you like the most!
We always welcome you to Aso!
Kirara