On the way to visit Nabegataki (check our previous blog entry here) from Aso city, I highly recommend you make a stop at a place called Oshitoishi, a hill in the middle of a vast grassland in Minami-Oguni town. At the top, stand some mysterious and imposing stones and that is why this place is considered as a power spot.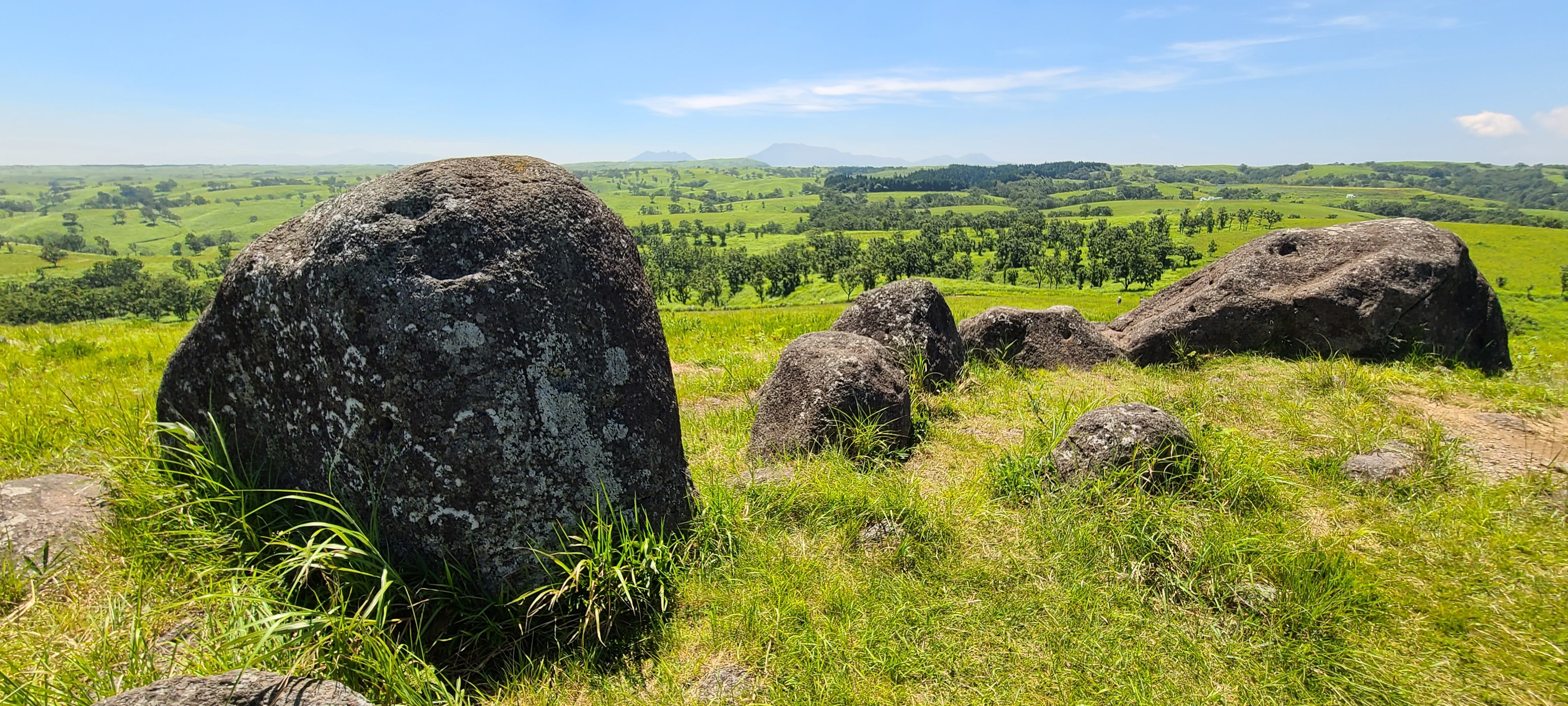 In Japan, power spots are places where you are supposed to feel the power of the earth and get benefits for body and mind. But Oshitoishi seems to be even more than that thanks to its mysterious stones. You can find ancient inscriptions on them (some even this it can be Sumerian writings) and if you place a compass near to some of these stones you can see that it won't be able to find the north and will just turn endlessly. In addition to the beautiful view, you can understand why it is a popular power spot.
And I think that the view is more than enough to enjoy this place. The hill itself isn't that high so almost everyone can climb it. At the top you got 360 degrees view on the vast grasslands all around you. When the weather is clear enough you can see Mount Aso and the Kuju mountains too. The stones give the place a nice atmosphere and make that place a little more unique feel, especially for the most imposing one (you can recognize it thanks to the rope around it or Shimenawa in Japanese). Oshitoishi is also known by manga fans because this is one of the places used as a set for the live adaptation of "Attack on Titan".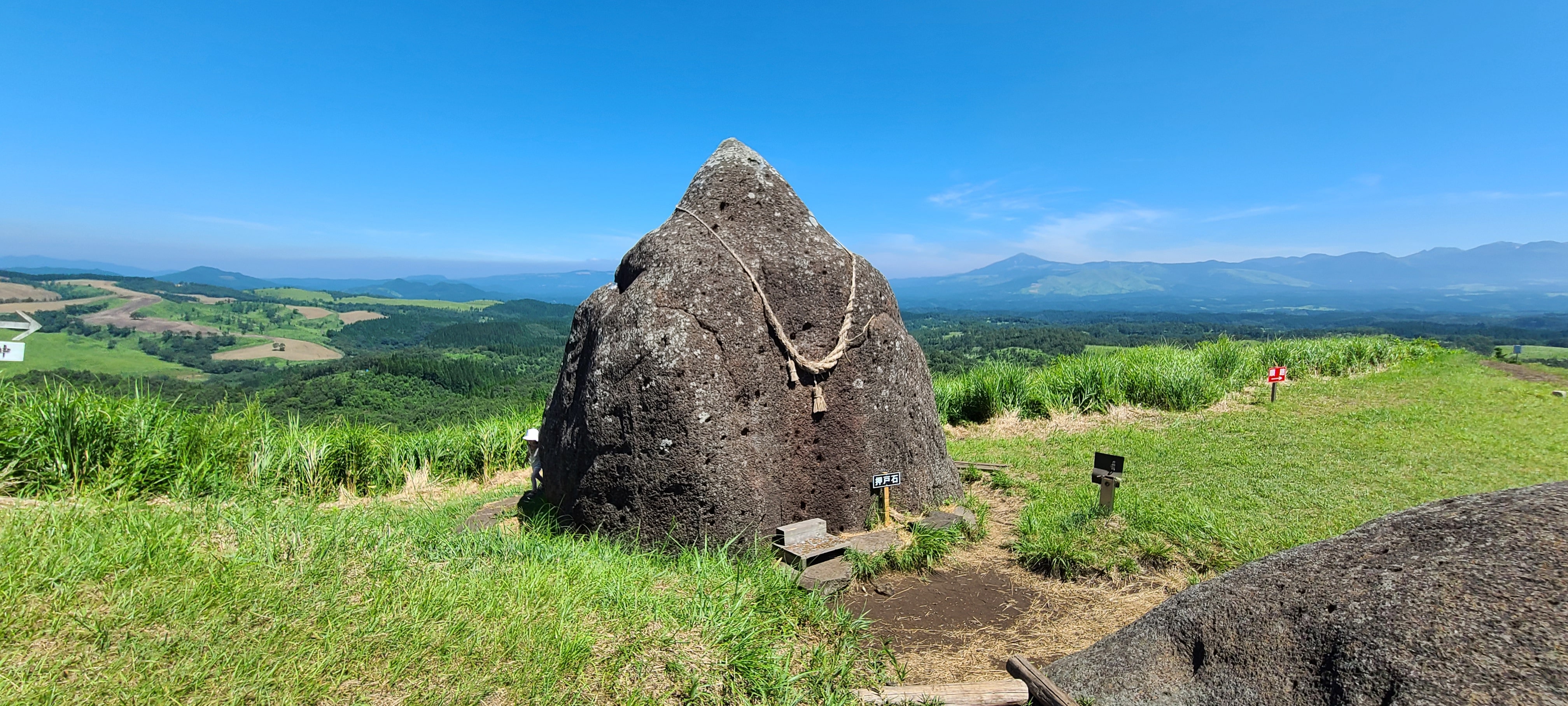 As mention in the introduction of this blog entry, I highly recommend a visit especially if you plan on visiting Nabegataki. Unfortunately, there is no public transportation to reach this place so it can be difficult if you don't have a car. Note that there is an entry fee of 200 yen per person.
Franck.