In addition to the main hikes on Mount Aso, it is also possible to enjoy shorter hikes and still be rewarded you with a beautiful scenery. In today's blog entry, I will introduce you to the Futae Pass hike, a 30 minutes climb to the outer rim of Aso's caldera.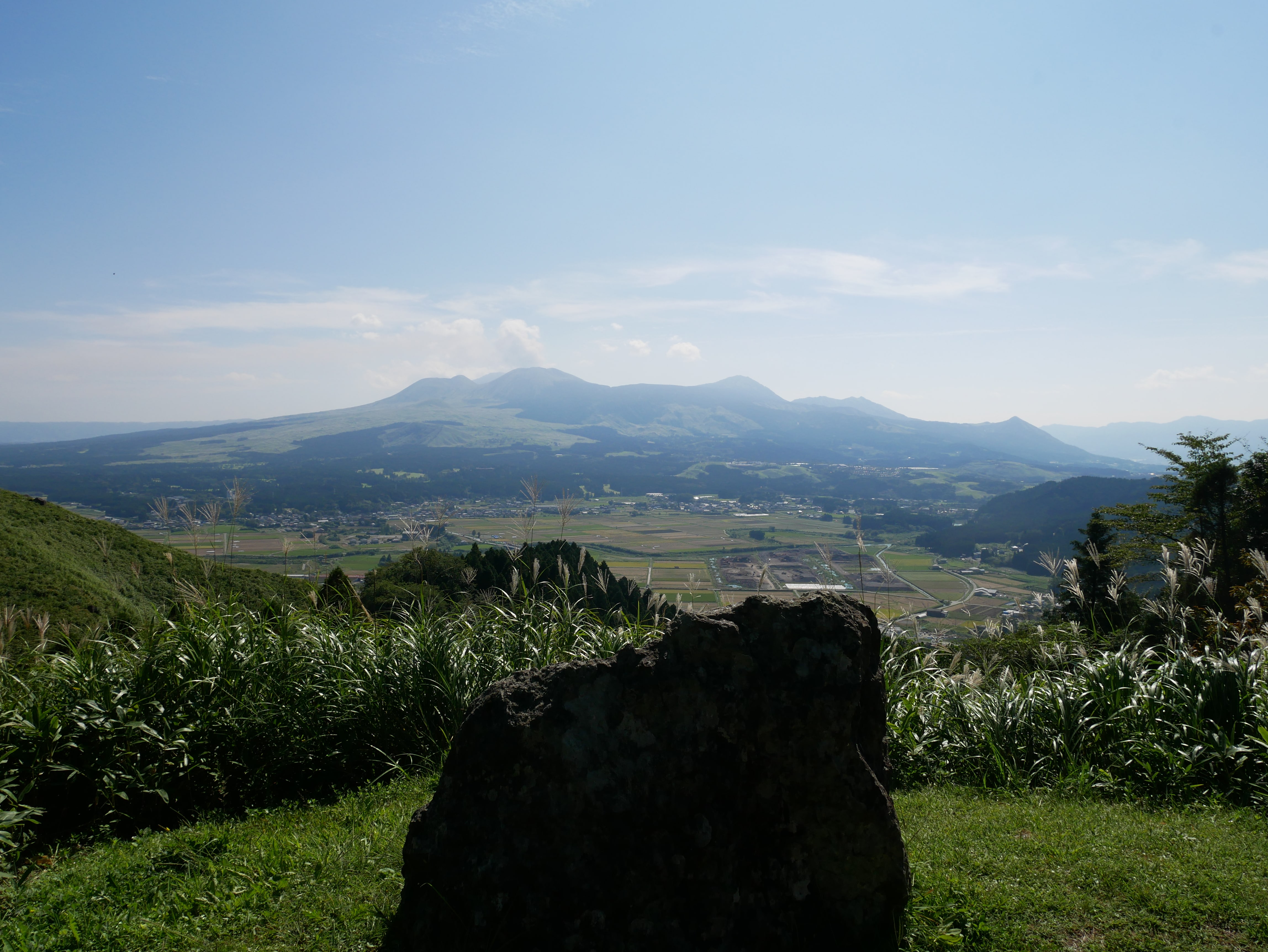 You can access the start of this hike very easily if you own a car. It is even easier now that the new tunnel between Ozu and Aso is open. If you're already in Aso, renting a bicycle is also a good way to reach the car parking where you'll start the hike. Unfortunately, there is no public transportation available, but the closest train station called Akamizu is 25 minutes away by foot.
First, I will give you some quick explanations on why this hiking path is also of historical significance. During the Edo era (1603-1868), the lords of the different fiefs of Japan were obliged to visit the capital regularly. The lords of Higo (the ancient name of Kumamoto) had to take this road to reach Edo (the actual Tokyo). At the historical road of Futae you can still see some portion of paved road dating from this period which is a rare thing in Japan.
The hike itself starts from a car parking as indicated on the map below. The paved parts of the road are visible almost from the start but there will be fewer paved parts as you go up. As you can see on the pictures, one of the strong points of the hike is the singular ambiance you can enjoy. It's almost like you are time travelling a few centuries back.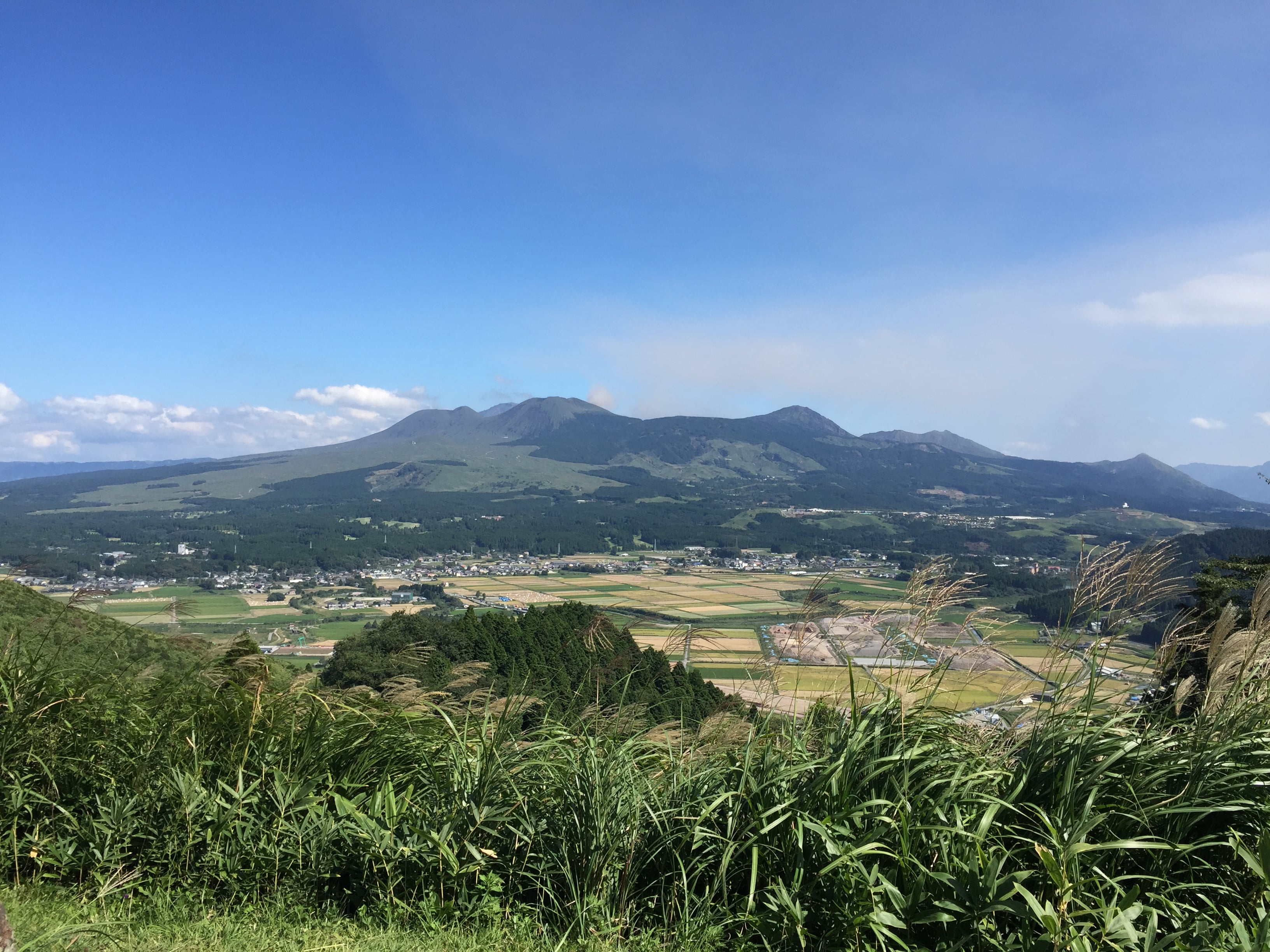 The second part of the hike is also worth the climb. Even if there are less paved sections (except at the very top) the view you get on Mount Aso and the caldera is amazing. You'll find a water point with drinkable water which is a good thing because even if the hike is short, the slope is a little harsh. There are many spots from where to take great pictures before reaching another car park which marks the end of the hike.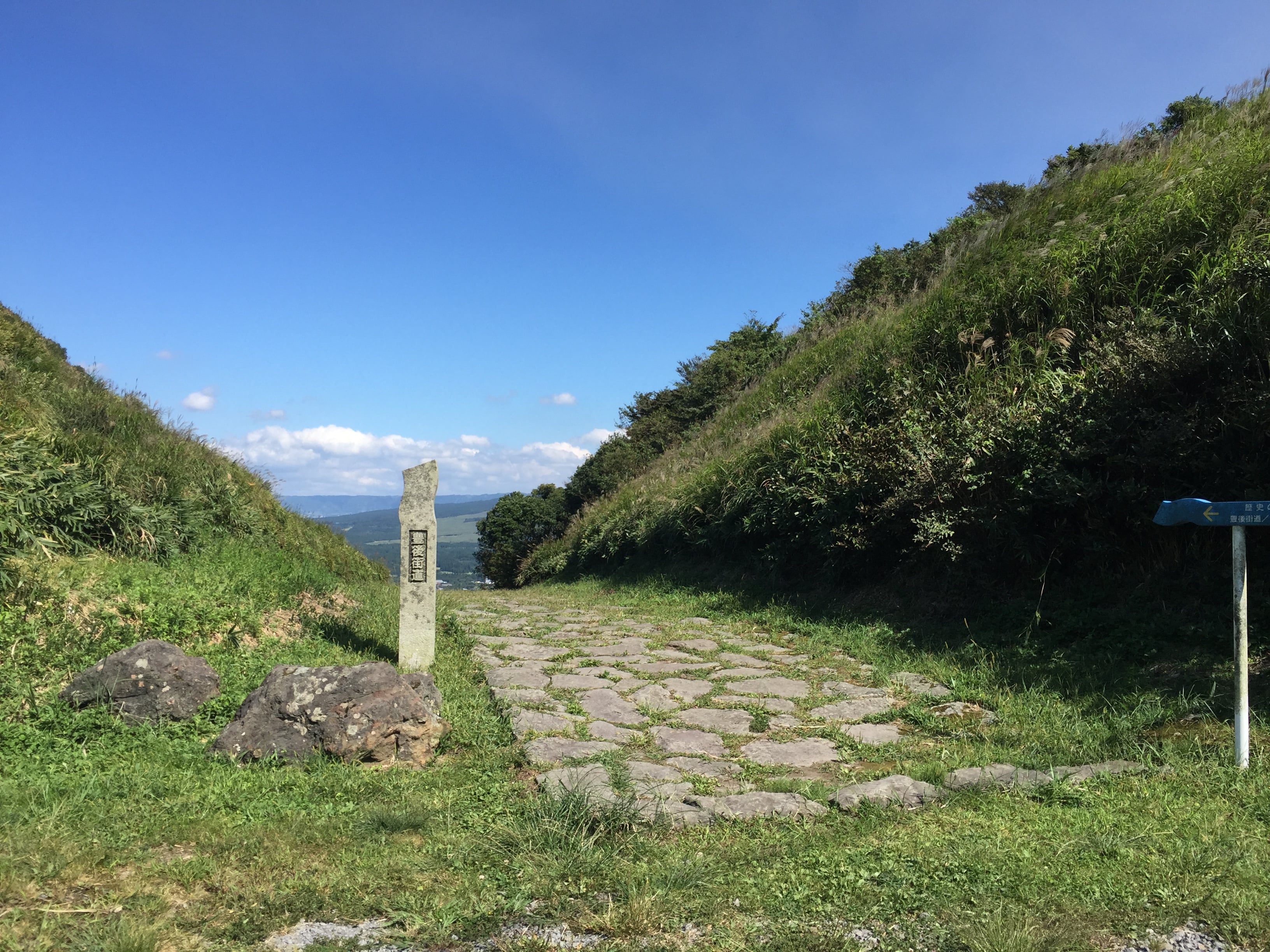 This historical road isn't a well-known tourist spot and there is a big chance that you won't cross another human being during the hike (which can be a good thing especially in a Covid-19 period). If you have any questions, you can use our English Facebook page. See you soon in Aso!
Franck.