Greetings to everyone!
My colleague wrote and shared in French language on the tourist attraction in Aso district located in Oguni town, about the place Nabegataki Falls and here's the English version for those who maybe interested to visit when you have a chance to come by Aso.
The feature of the waterfall is that you can view the waterfall from the back side, which is also known as the "Urami-no-taki". However, do watch your footsteps as it is slippery around the waterfall and do look out for falling stones too.
Despite the waterfall is small in scale with a drop of about 9-10 meters, and a width of about 20 meters, however the sight of the water falling widely like a curtain, illuminated by sunlight through the trees is very graceful and gives a mysterious sight.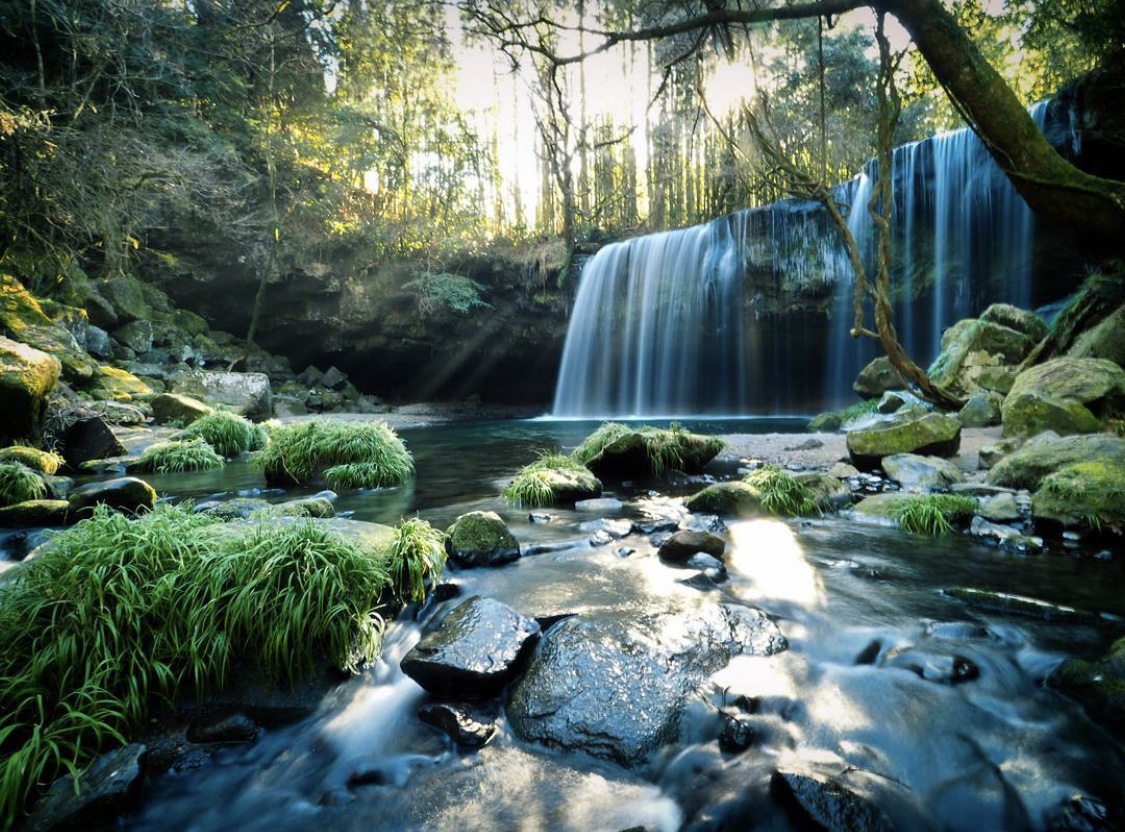 This waterfall is said to have been formed by a huge eruption about 90,000 years ago that created the Aso caldera, and it took a long time for it to take its present form. Prior the eruption, there used to be a river where the current Nabegataki Falls is located currently and underneath the river lies layers of soft mud and sand. During the eruption, the pyroclastic flow deposits became hard rock resulted from the heat and pressure, the water then ran to form the waterfall. While the soft layers from the back of the waterfall was gouged out by the force of water.
In spring, the waterfall is lighted up at certain hours in the night and you can experience a different view in different season and you may wish to check their website on the light-up. Here's sharing pictures taken by one of my friend who love pictures taking and you can literally see how lovely it is in different season. Unfortunately, the light up event was cancelled this year for prevention of further spreading of Covid 19, however I'm sure there will be next opportunity for us to gaze upon this beautiful sight next time.
Below picture taken during winter season ⇩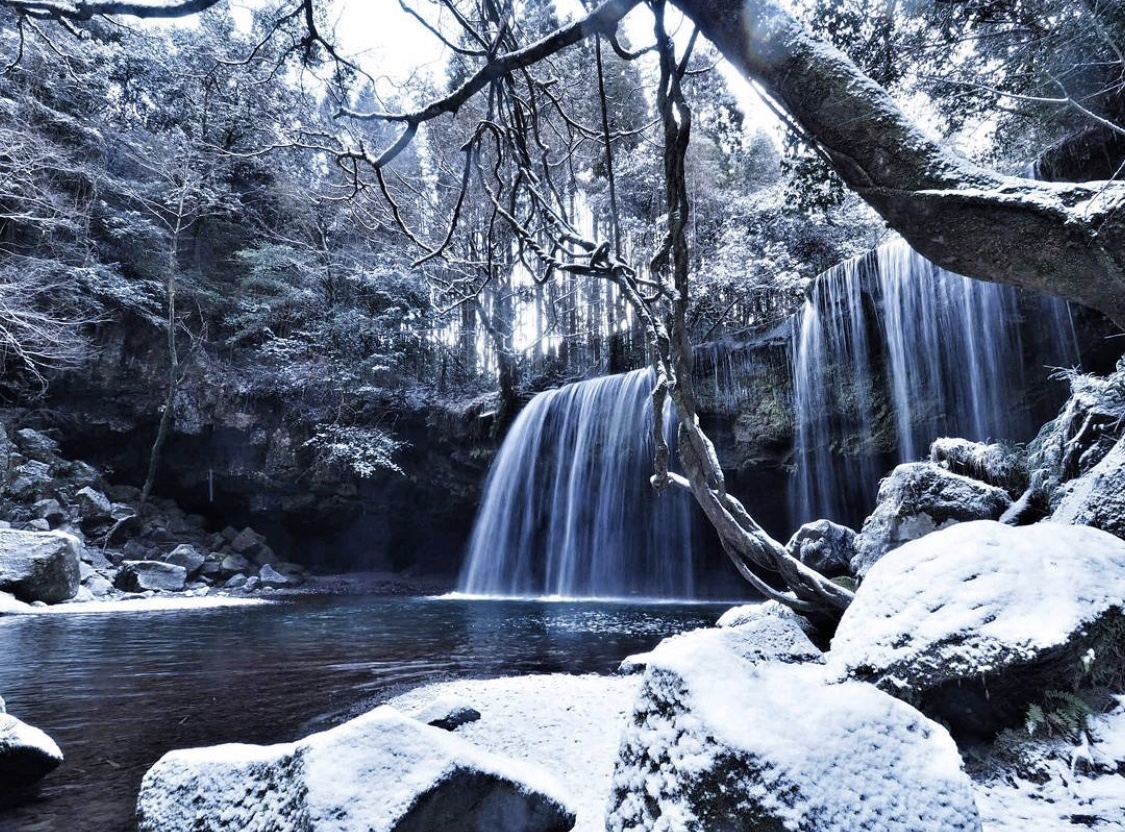 And this is how it looks like when the light-up event is held, the rainbow-colored waterfall is breathtakingly beautiful and looks like a rainbow curtain ⇩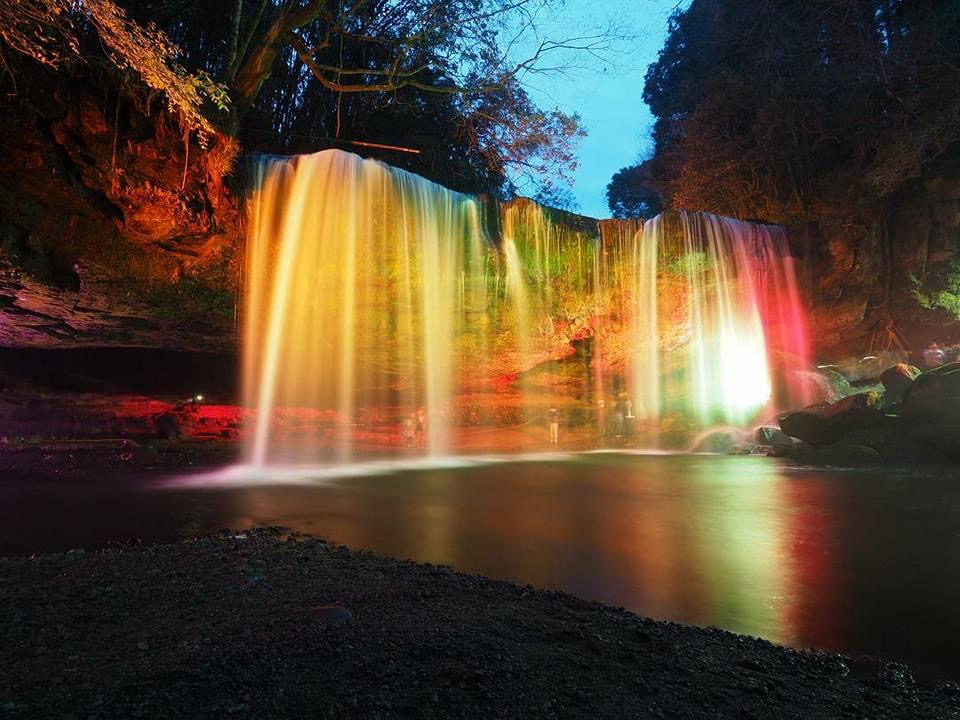 Information to visit Nabegataki:
Venue: Kurobuchi, Oguni Aso district. Kumamoto 869-2502
Website: https://www.town.kumamoto-oguni.lg.jp/q/aview/143/1445.html
Entrance fee
¥300 (Adults, high school students and above)
¥150(Children, elementary and junior high school students)
Free entry for age under elementary school students
Accessible hours
9.00 a.m to 5 p.m (last admission at 4.30 p.m)
Access information for those who doesn't drive
From JR Aso station -> by Sanko bus for Tsuetate Onsen which takes about 45 mins- an hour and
Get off at Yuu Station→ and approx. 15 minutes by taxi
Please enjoy below a short video clip on Nabegataki Falls by Kumamon TV:
All photo credit: Akiko Kitazato
So thankful to my dear friend who allow me to use her pictures to share to everyone here.
I hope you enjoy the above sharing and don't forget to include this place in your travel itinerary and stay tune to my next update!
☆~Yoshimi