One of the most famous area to spend the night in Aso is Uchinomaki. This area is situated at foot of the northern part of the caldera's outer rim and mainly known for being a onsen village with numerous accommodations. It is also in this area that you'll find the Tagoyama where you can enjoy a short hike with a beautiful view on Uchinomaki itself but also on the five peaks of Mount Aso.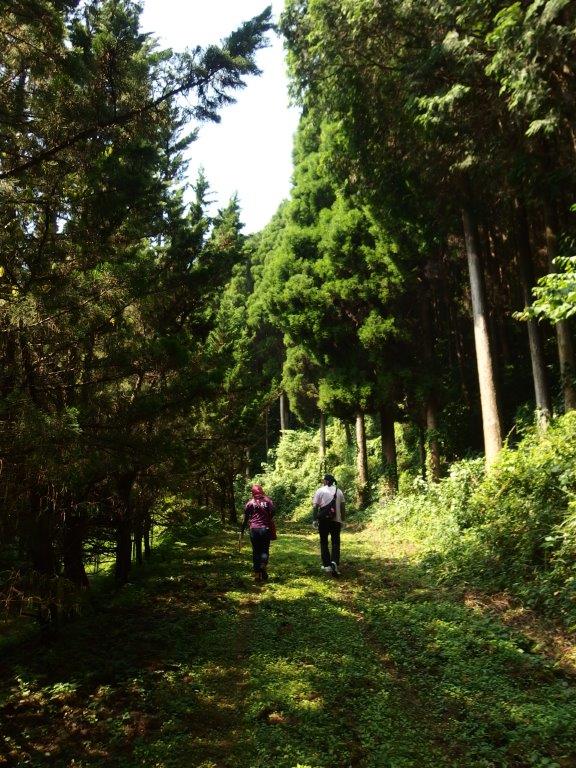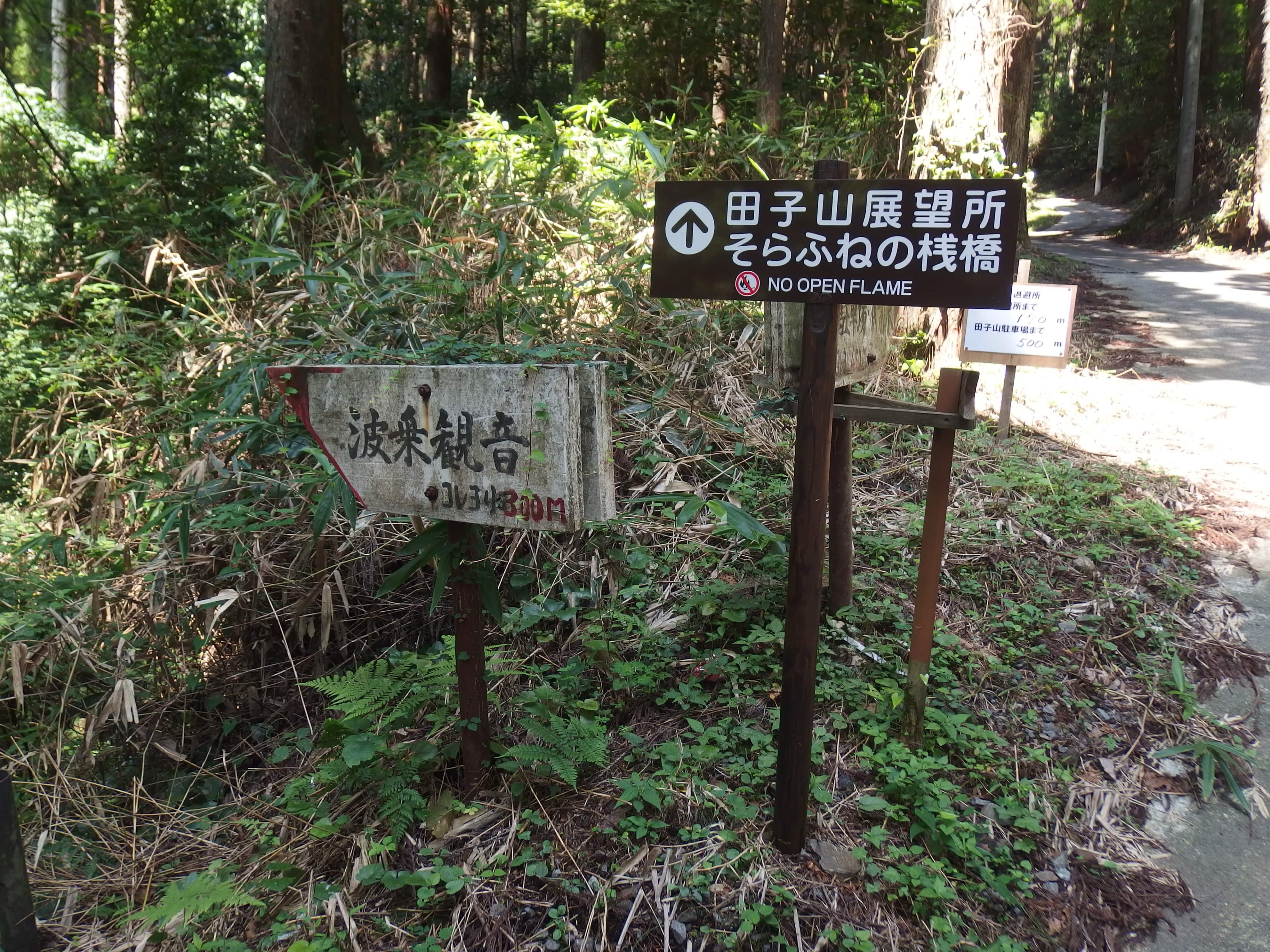 You can start the hike from the Orido local community center on road 149. There are many signs on the path towards the top but they are only in Japanese. For your information Tagoyama is written 田子山 in Japanese. It can be useful to remember these characters especially when you'll reach a first crossing.
After about ten minutes, you'll find stone stairs and a torii that marks the enter of a small shrine. From that point the hike will be a little harder due to a stronger slope. Last time I went there was in the middle of summer and I was happy I had a towel with me.
After the shrine, the path gets narrow. Be careful where walk too. Because of the vegetation you may think you walk on the path but there is nothing but air below. Anyway, if you stick to your left there should be no problem.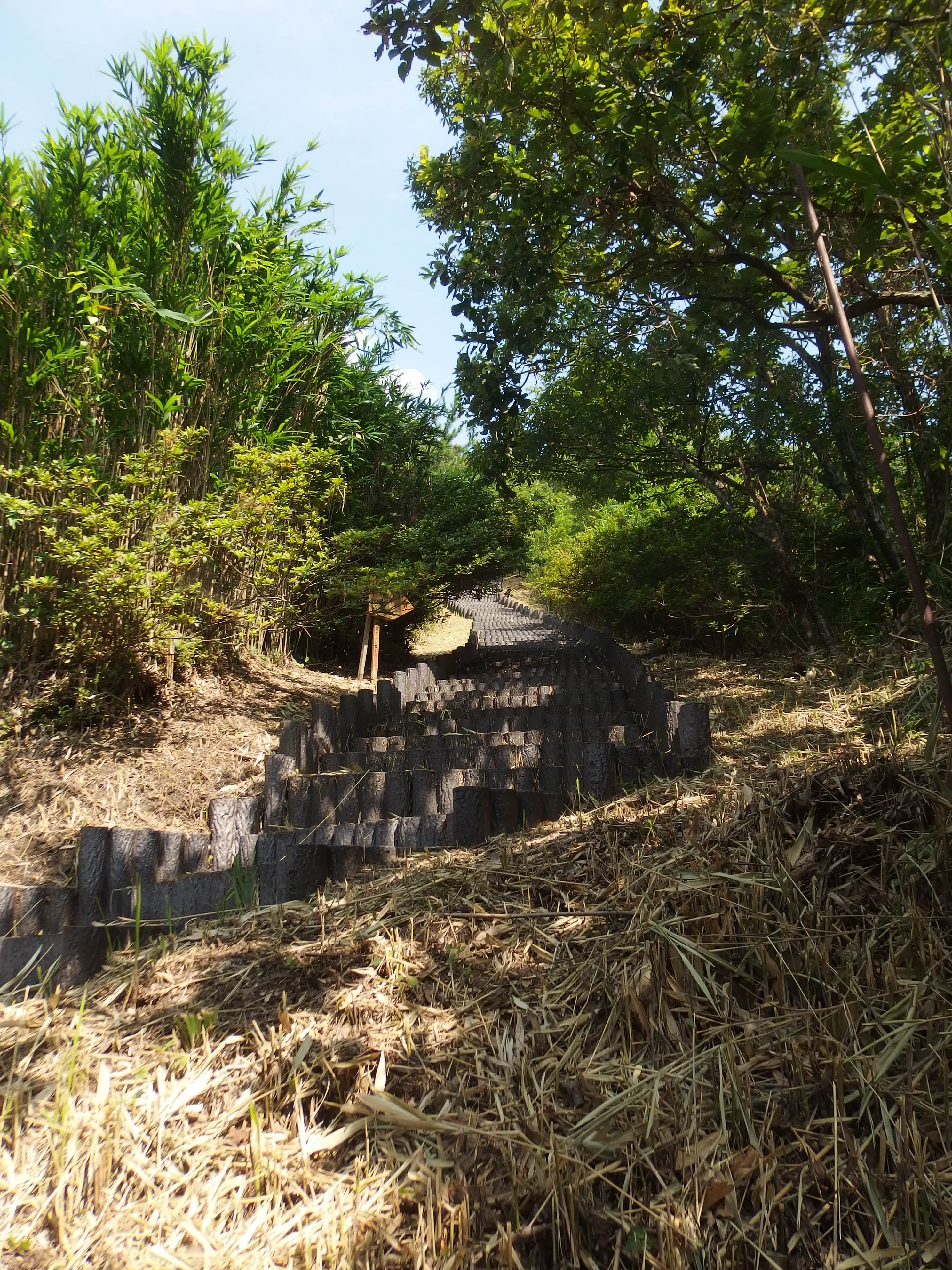 Last part of the hike before you reach the top. Stone steps. It doesn't take long but if you do not like stairs like I do it may be a little painful. No need to reach the top to enjoy a beautiful view. From these stairs, if you turn back you can see the five peaks of Mount Aso in between the surrounding vegetation. Of course the view from the top is beautiful and you can climb a wooden structure to enjoy the view even better. The best is when there is a sea of clouds, you feel like you're walking on it. I also particularly enjoy the view on Uchinomaki onsen area. This is the kind of view where you realize that Nature is definitely bigger than us.
You can hike the Tagoyama in less than 45 minutes and enjoy beautiful views on Aso. It is also possible to go almost to the top by car and then walk about five minutes to reach the top but hiking the Tagoyama is so much better in my opinion. If you plan to spend the night in Uchinomaki, I highly recommend this hike, especially in the morning when you may have a chance to see a sea of clouds.
See you soon in Aso!