The restaurant Asoji is one of the numerous places in Aso where you can enjoy the two main dish of local cuisine in Aso, Takana Meshi and Dagojiru. But instead of explaining what these dishes are (you can always check the food section of our website) I will introduce you to the restaurant itself.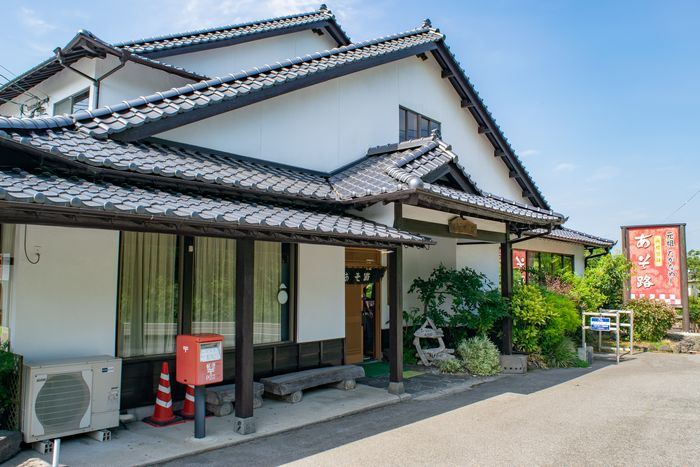 Asoji is situated on the road 57 close to Ichinokawa station (less than one minute by foot) on the JR train line between Kumamoto, Aso and Oita. This restaurant is now open for more than 50 years and Iseri Seigo (you can see his picture below) is representing the third generation of owner. The restaurant itself is traditional and you can choose between sitting at a table or on tatami.
The takana pickles (green leaf mustard) are harvested by hand by the restaurant own staff members who also cultivate them. Every year, in the month of March, more than 13 tons of Takana are harvested.
To support the victims of the recent floods in the prefecture, two new dishes are making their appearance on the restaurant's menu. Akaushi beef meat grilled on a ceramic plate and Basashi (thin slices of horse meat).
As always, if you need more information about restaurants in Aso, you can ask us on our Facebbok English page. See you soon in Aso!
Franck.