Today I will introduce you to the Komezuka, an 80 meters high volcanic cone that attracts many visitors and photographers through the year. When I started working in Aso, one of my colleagues simply described it to me as a bowl of rice put upside down and I think it was pretty accurate. The Komezuka is almost perfectly shaped and that is one of the reasons why it is so popular. Another reason is that the view on Komezuka changes throughout the seasons but keeps its beauty.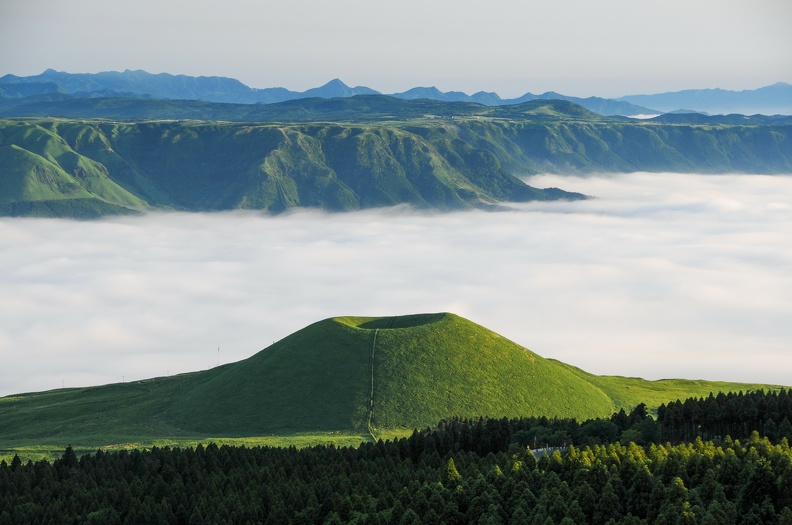 But first, I need to warn everyone that it is not possible to climb the Komezuka. It was in the past but in order to preserve it, the access is now restricted.
The Komezuka is situated on the road 111, the one you take to go to the Nakadake crater from Aso station. Unfortunately, the bus doesn't stop nearby so if you really want to get a closer look you will need to have access to a vehicle or walk a bit.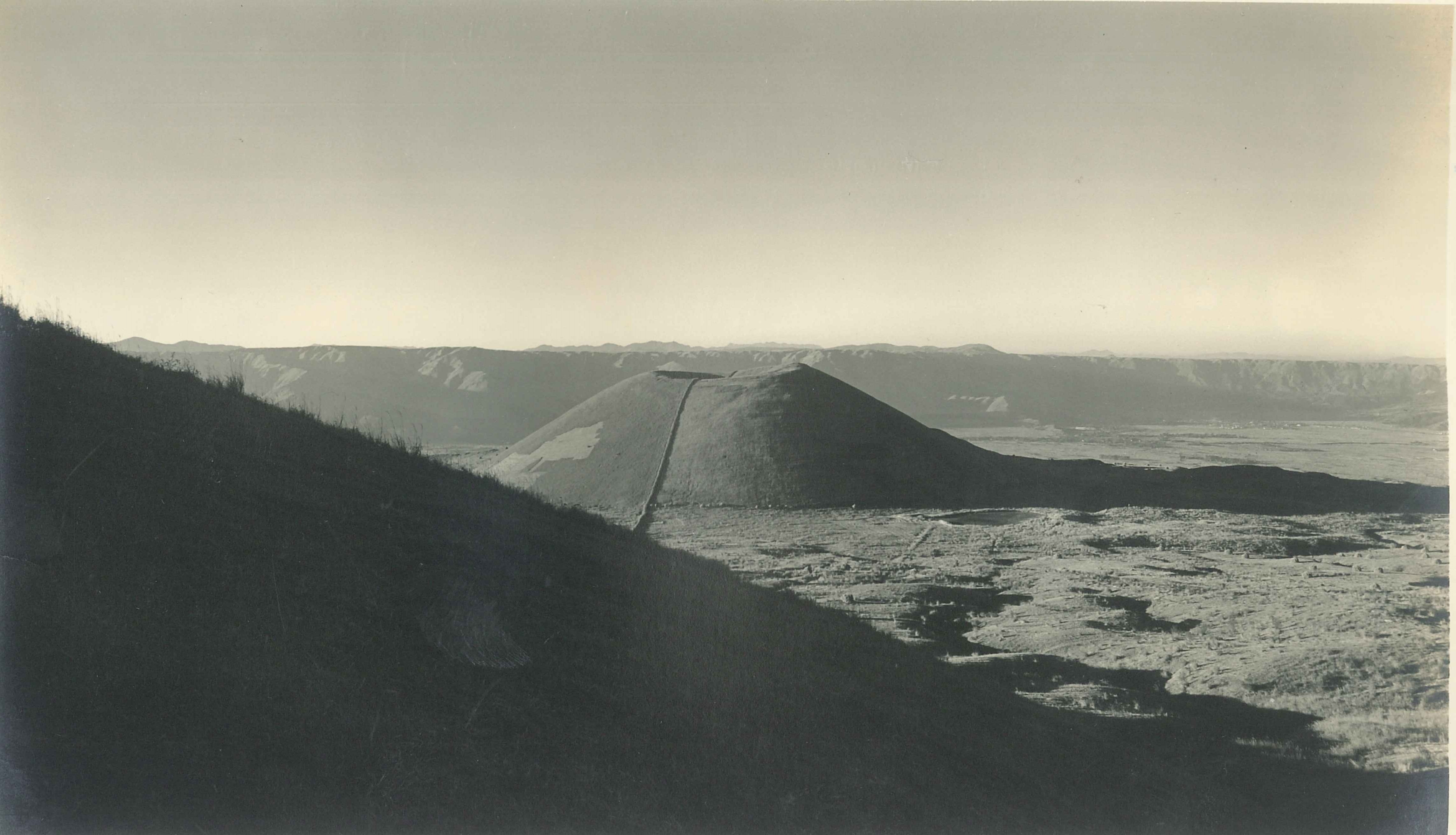 You can get a nice view on the Komezuka from several places on Mount Aso. The closest one is situated on road 298 where you can enjoy a close direct view. There is an observatory just behind the Volcano Museum at Kusasenri from where you can have a good view too. I also recommend the view from the top of the Kishimadake (or Mount Kishima).
When looking for pictures of the Komezuka on internet you will find mostly pictures taken when it is the greenest. But during autumn and winter a brownish Komezuka behind the Japanese pampa grass is also a nice view worth of a picture. Aso is also a cold place in winter and the view of a white Komezuka is really beautiful. It may not be easy to reach one of the viewpoints in this period due to the roads becoming slippery with the snow, but you may take a great picture.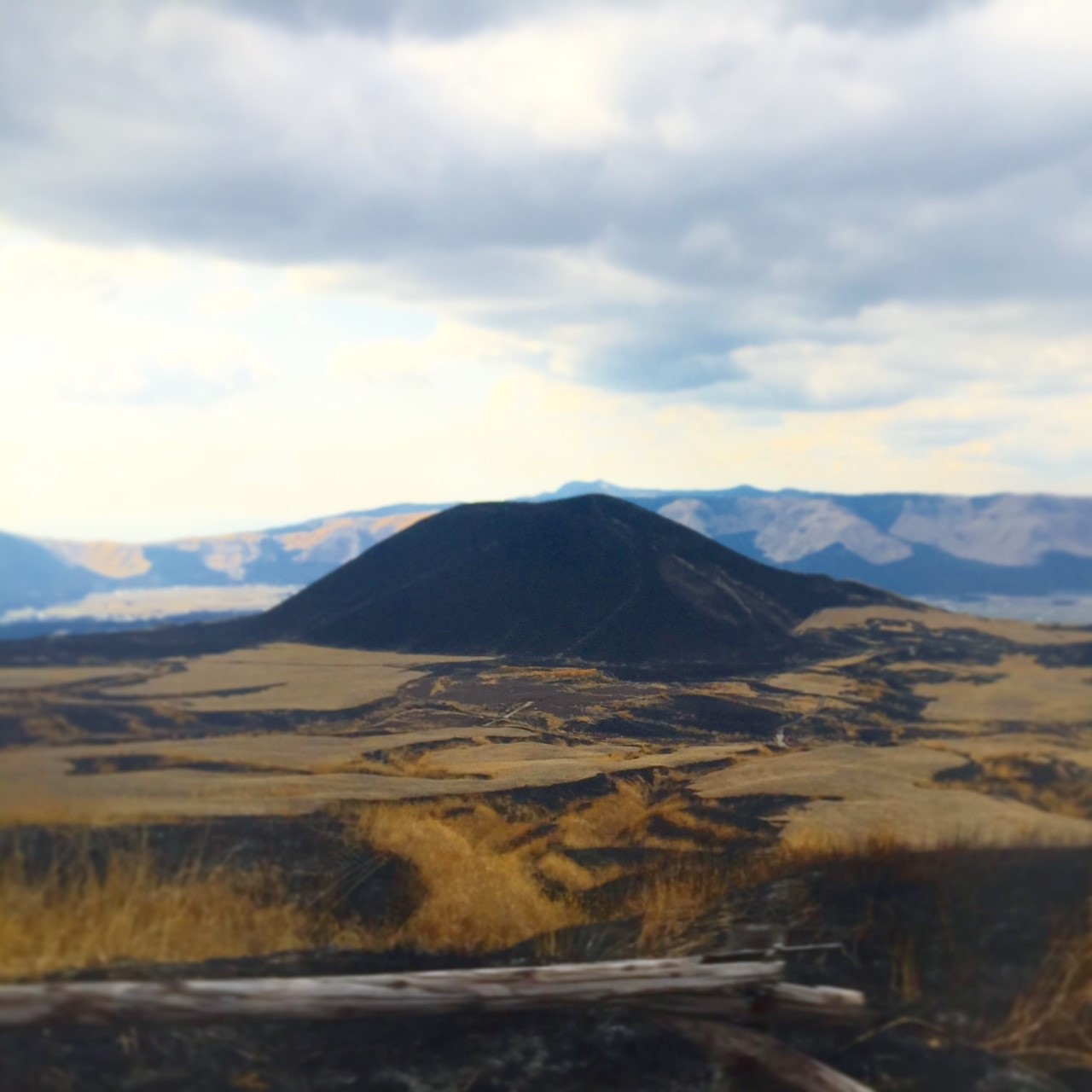 You can also enjoy a completely black Komezuka just after what is called Noyaki. Noyaki is the controlled burning of the grasslands in order to stop any forestation. That is the reason why there is many grasslands in Aso which is quite rare in the rest of Japan. Almost every year in February or March, the Komezuka is burnt as you can see on the picture above.
Whatever the season I highly recommend looking for the Komezuka. Its shape and its different colors throughout the seasons make it a very beautiful and unique attraction in Aso!
Franck.