The hiking trail leading to the Takadake (the highest point of Mount Aso) finally reopened two weeks after the Nakadake crater. This hiking trail constitutes the main hike on Mount Aso and it was restricted for more than one year because of an increased volcanic activity.
Important note: The Nakadake crater can be temporarily closed because of the gas emissions. If this is the case, please take all the necessary precautions and be aware that the hike may not be possible according to the situation.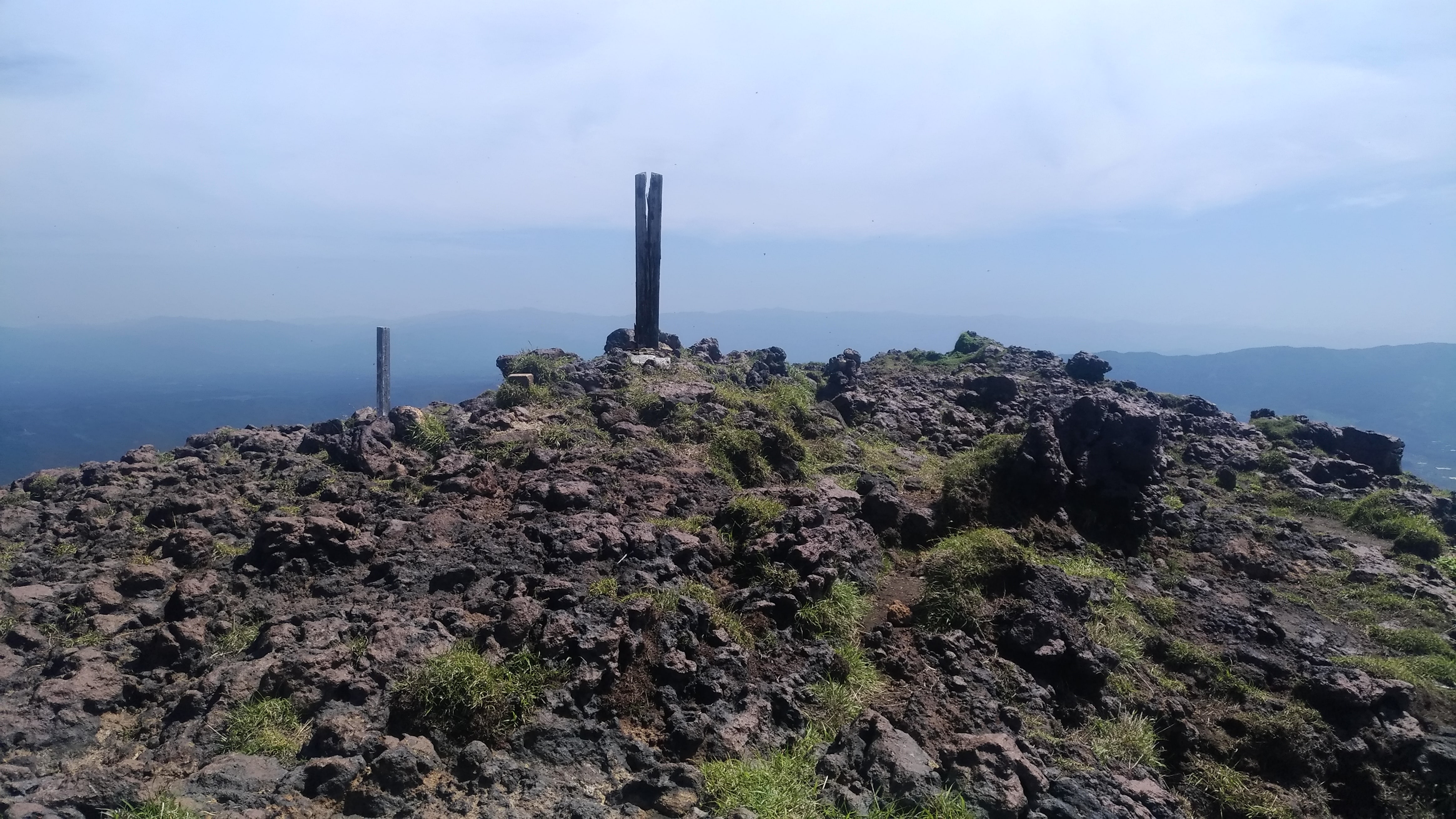 I wasn't able to climb the Takadake since this reopening, but I plan to do it as soon as I can. Expect to see some new pictures and videos when that happen. Therefore, all the pictures you'll see on today's blog entry were taken in May of 2018.
Please not that some secondary paths are still closed but that doesn't prevent you to reach the highest point of Mount Aso at an altitude of 1592 meters. There's a mnemonic to help you remember this number. In Japanese you can read it as Higokuni which can be translated as the country of Higo (Higo is the ancient name of Kumamoto).
The best way to enjoy this hike is to take a bus from Aso station leading to the top and get out at the last stop. From there you can reach the edges of the Nakadake crater in about 30 minutes. To start the hike to the Takadake you will have to backtrack a little and turn left to pass through a place called Sunasenri. There's almost no vegetation there and it seems like you're walking on a distant planet. Then you'll be at the foot of the Nakadake. This may be the hardest part because the slope is steep, and you need to walk from rock to rock.
On the way you can enjoy a great view on the crater below. You won't be able to see the acid lake inside, but it is still impressive (note that there is no lake inside the crater at this time anyway).
The last slope before reaching the top of the Takadake is steep too but easier than for the Nakadake. Now you can enjoy the view from the highest point of Mount Aso! To reach the top and come back to your start point it can take 4 to 5 hours depending on how fast you are. If you're not too tired you can also go to Kusasneri and hike the Kishimadake and the Eboshidake. Anyway, there is enough for you to spend a great day hiking!
Franck.